4th of July Party Ideas: Firecracker Favors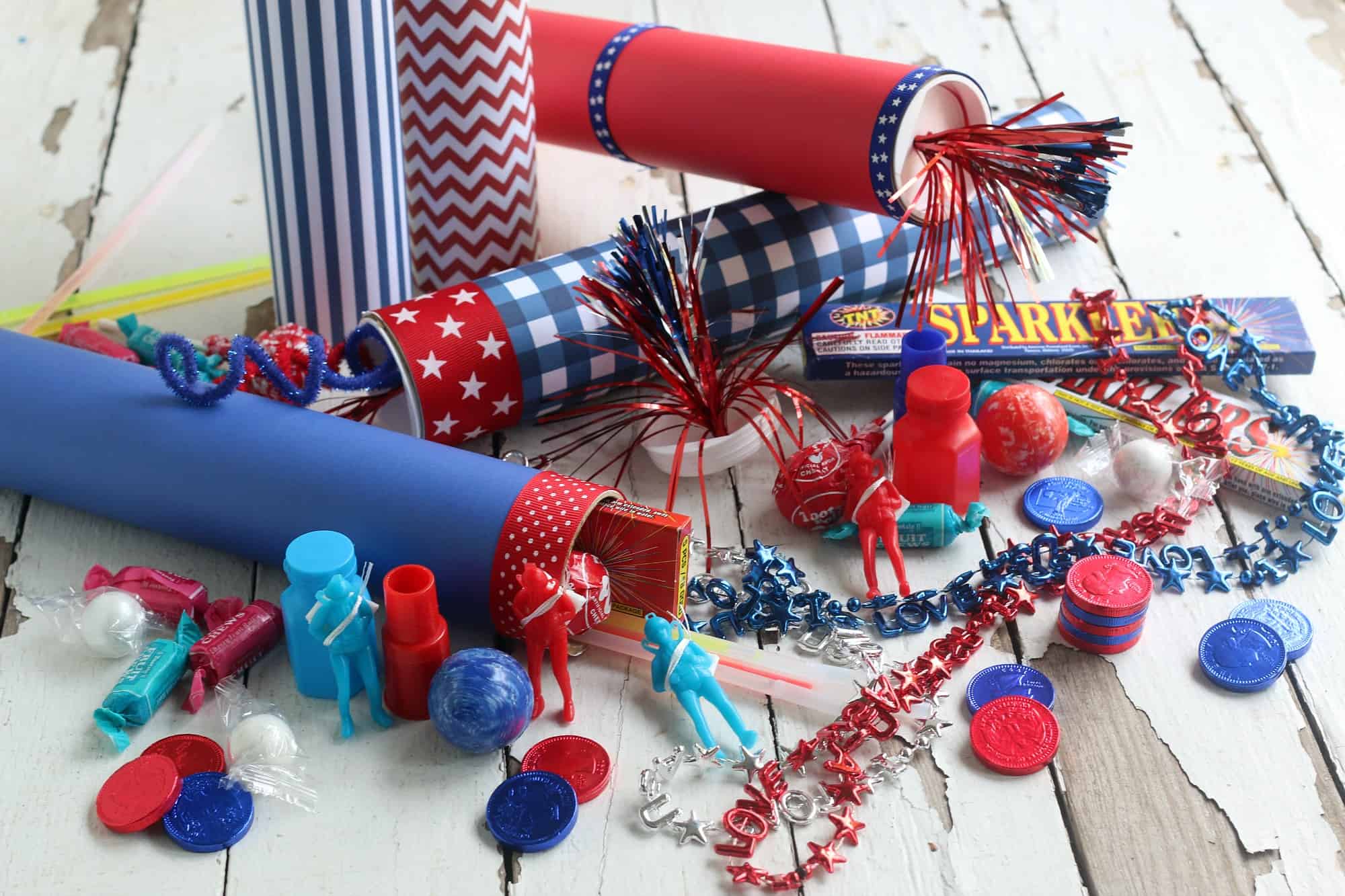 It's time to celebrate with these 4th of July Party Ideas! These SUPER fun Firecracker Favors are really easy to make! The kids can help too! Fill them with small toys, candy, glow sticks and more for a fun 4th of July Party Idea!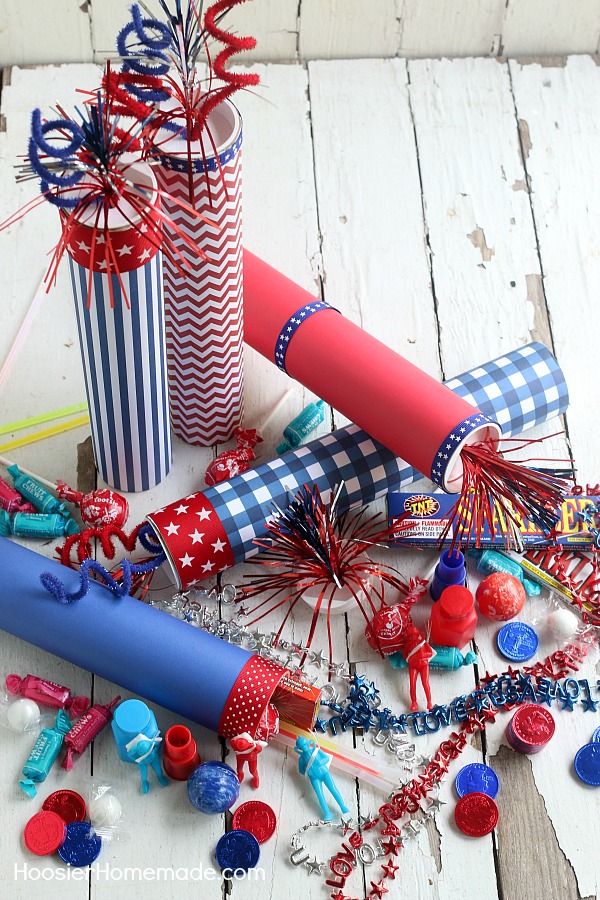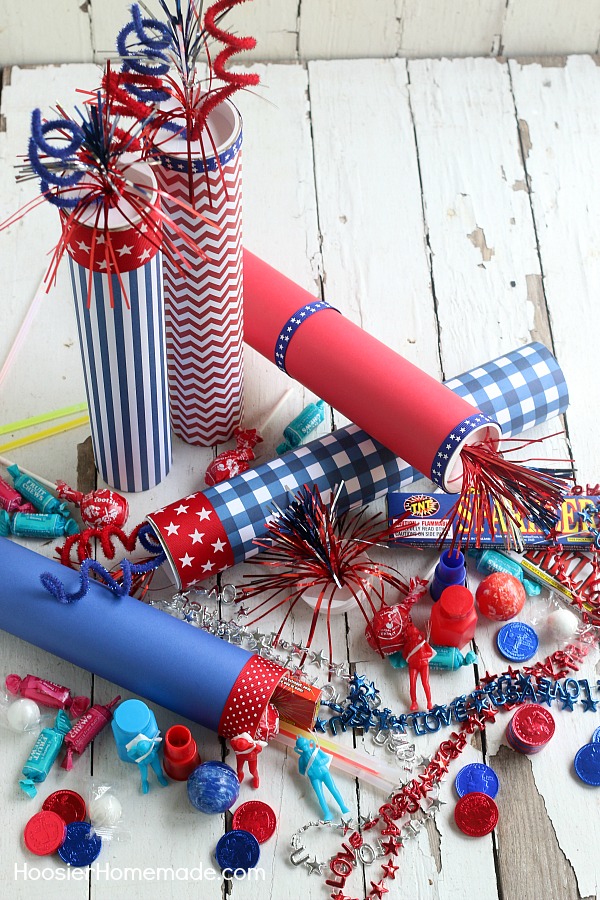 4th of July is a really big holiday in our family and our town. There is a big parade and fireworks. The state of Indiana even declares – "LaPorte Capitol for the Day."
But beyond all the community traditions, our family simply loves the holiday. I think probably my love for the holiday and celebrating has rubbed off on my boys. While we have many 4th of July traditions – decorating, 4th of July dessert and cookout food – we love a good party. It doesn't really have to be anything big and fancy, we just love spending time together.
I bet you and your family love the same things we do about 4th of July! So why not add even more fun to your 4th of July Party with these easy to make Firecracker Favors?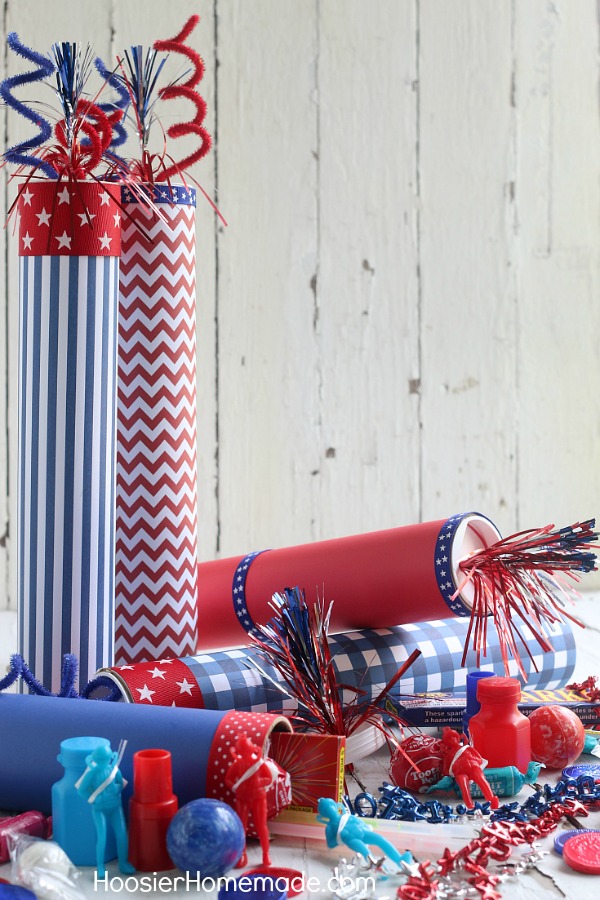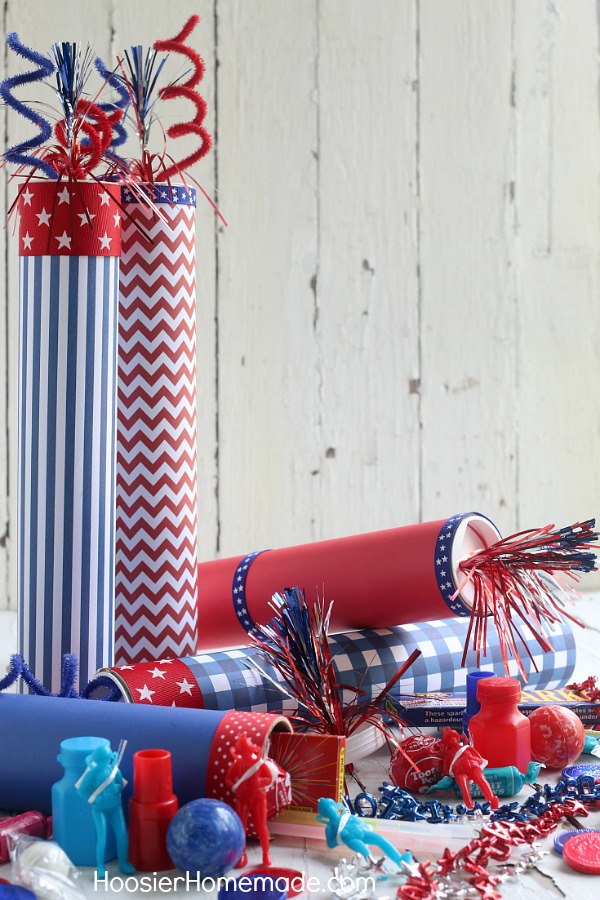 Because I know you don't have a lot of time – I made these Firecracker Favors really easy! The kids can help too with most of the project, however an adult will need to use the sharp tools.
Let's gather our supplies…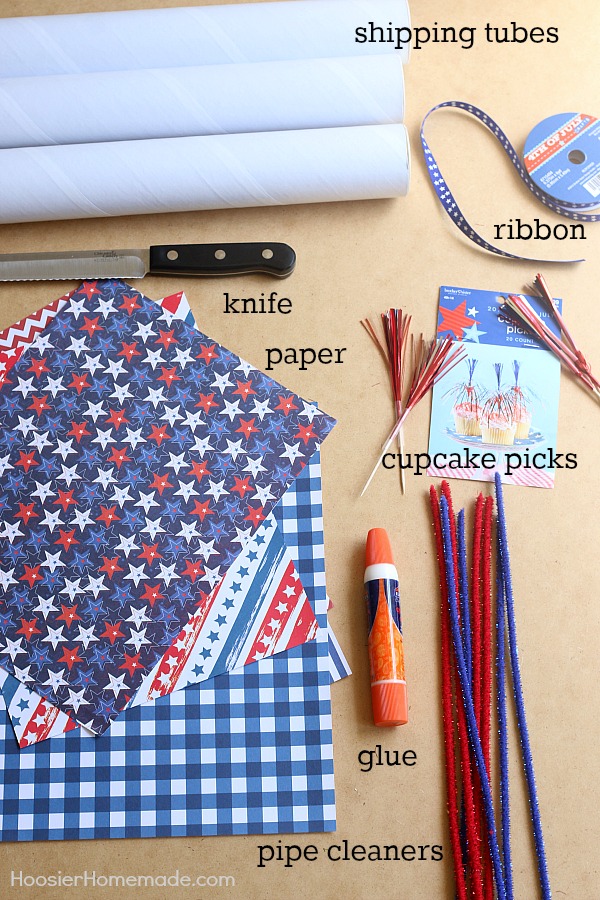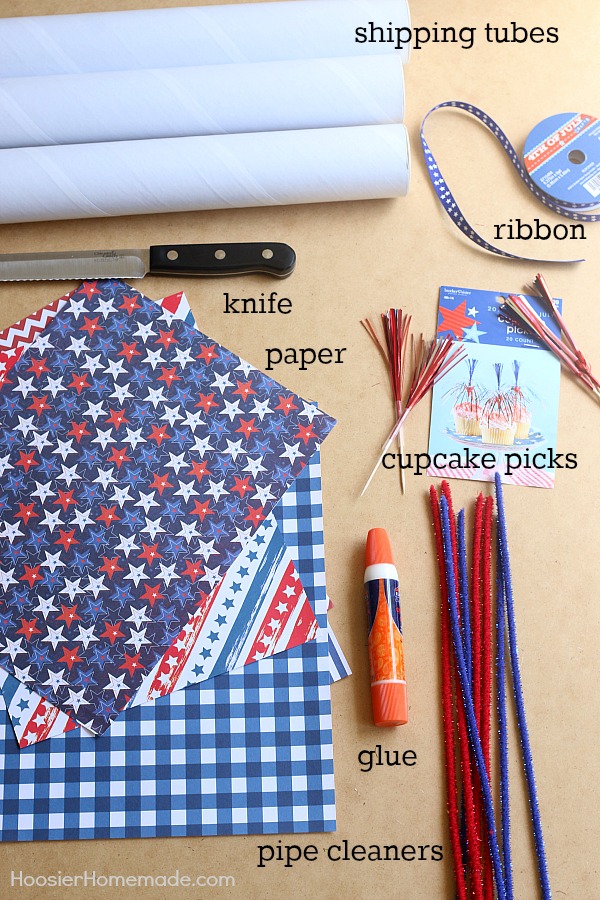 4th of July Party Ideas: Firecracker Favors Supplies
Shipping Tubes – you can find these at your local office supply store or online. Note: I was not able to find 12 inch tubes, so I bought 18 inch and cut them (I'll show you how to do that)
Ribbon
Scrapbook Paper
Cupcake Picks – I used foil patriotic cupcake picks that resembled flame
Glue or Adhesive
Pipe Cleaners – I found a package of glitter pipe cleaners and used the red and blue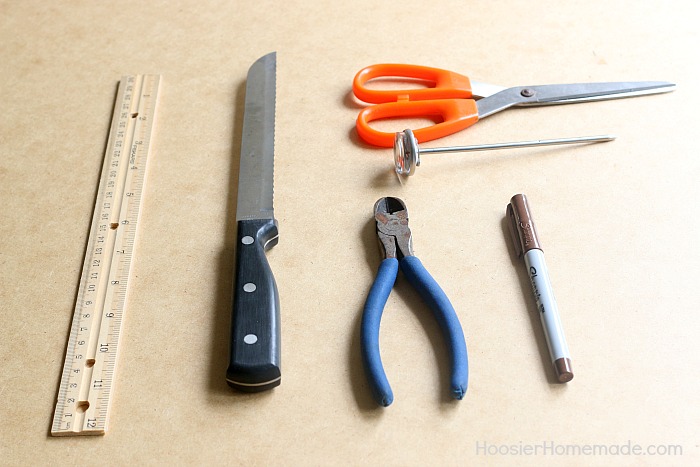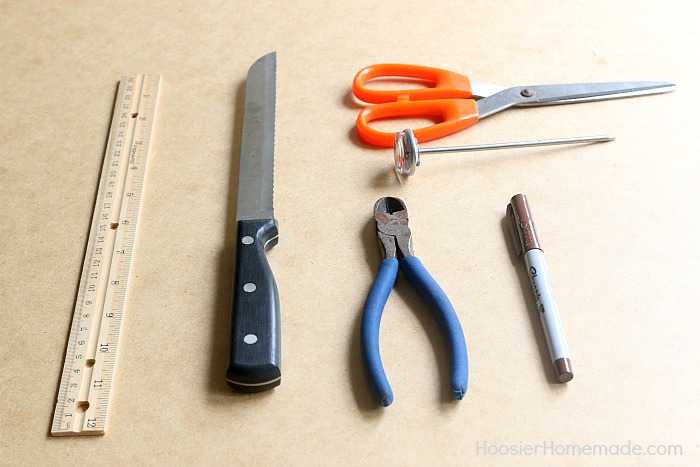 Tools Needed
Serrated Knife – for cutting tubes
Ruler
Pencil
Sharp Tool for making a hole in the top – I used a meat thermometer
Scissors
Wire Cutters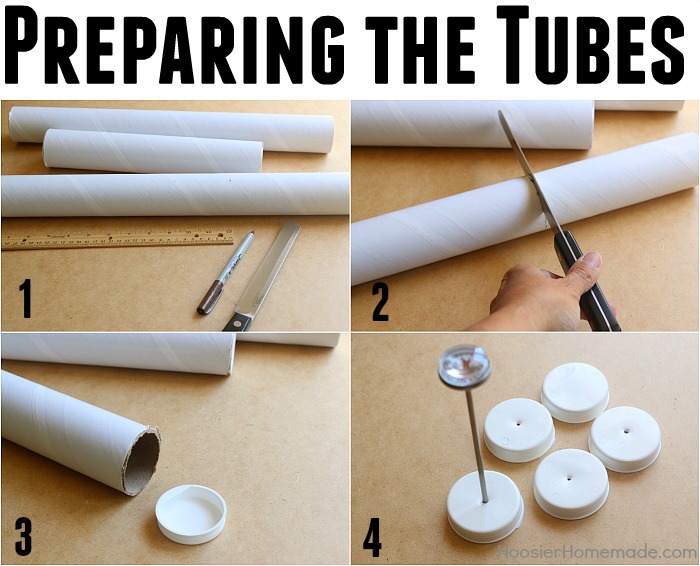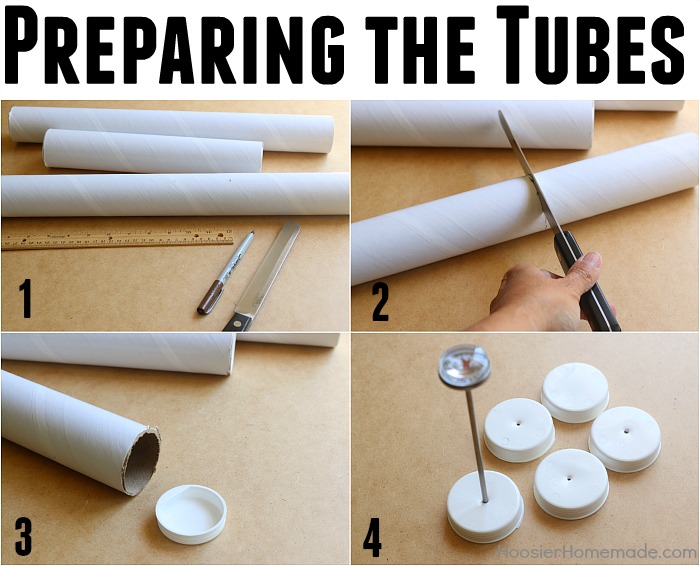 The first thing to do is prepare the tubes.
Measure and mark 12 inches onto the tubes (if you find 12 inch tubes, you won't need to do this step) I could only find 18 inch.
Using a serrated knife, cut the tube. This seems difficult, but it was really easy.
Replace the cap onto the cut end
Poke a hole in the other cap. I used a meat thermometer, but you can use any sharp tool you have.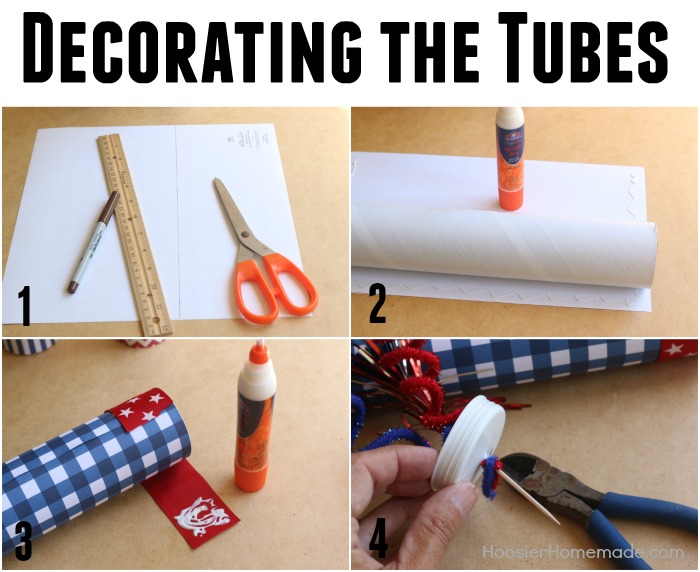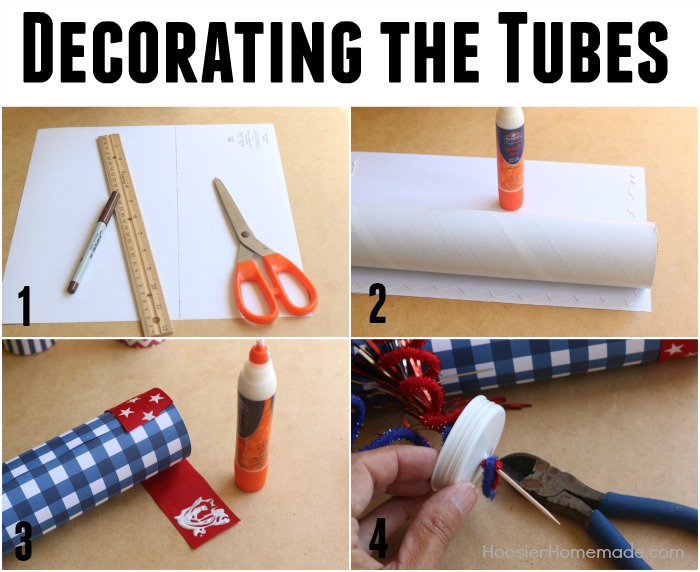 Next it's time to decorate the tubes.
It's easiest to use scrapbook paper that is 12 inch square. Wrap the paper around the tube to measure. I used 7 inches. Mark and cut the paper.
Glue the paper onto the tube
Decorate with ribbon or other decoration that you like.
Poke the pipe cleaners and cupcake pick into the hole on the cap. Wrap the pipe cleaners around a couple times to secure, then use cutter to cut off cupcake pick.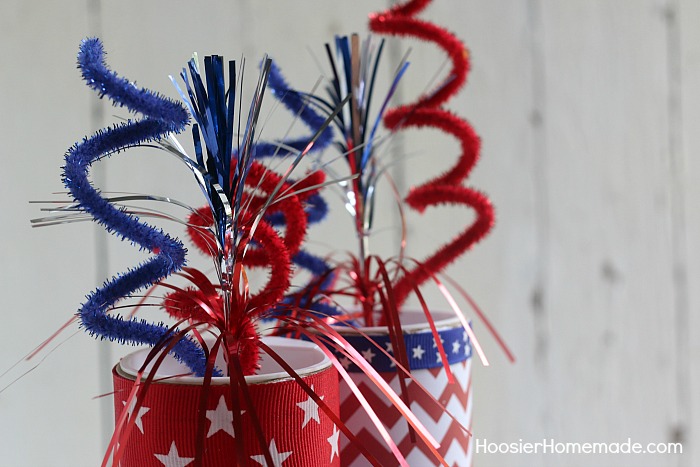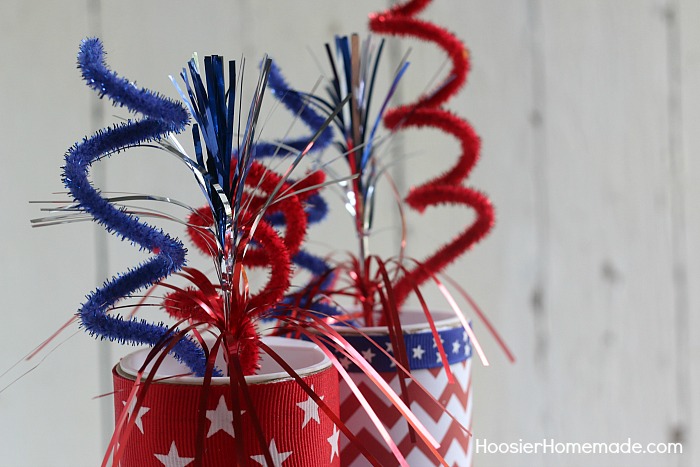 To create the curling pipe cleaners, wrap them around your finger.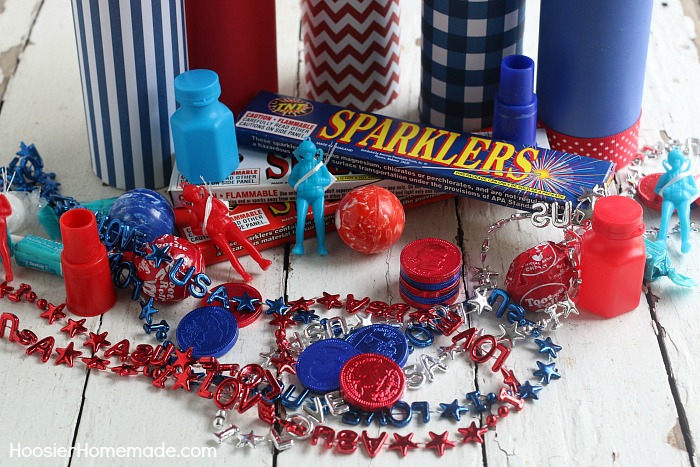 Now the real fun starts! It's time to fill the Firecracker Favors. I used mostly non-candy, but you can certainly fill them with whatever you like. Here's what I used …
Firecracker Favors
Sparklers
Bubbles
Parachute Men
4th of July Necklaces
Chocolate Coins in Red and Blue
White Gum Balls
Bouncy Balls in Red and Blue
Whistles
Flavored Tootsie Rolls and Tootsie Pops
Glow Bracelets
The majority of everything came from Party City. The necklaces were in the 4th of July decorations area, but everything else I found in the party favors area. Hunting for red and blue items only was kind of fun, like a scavenger hunt.
The candy and sparklers came from the dollar store.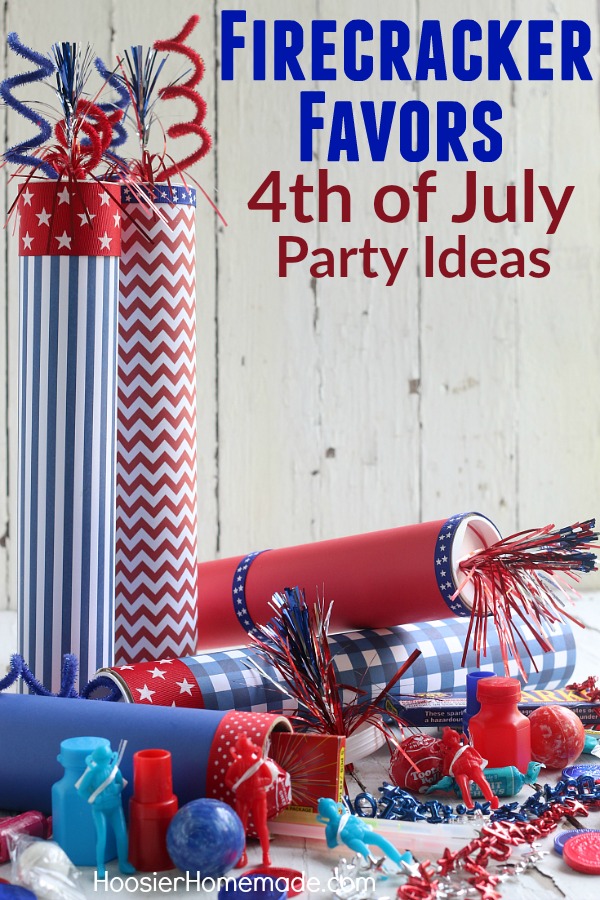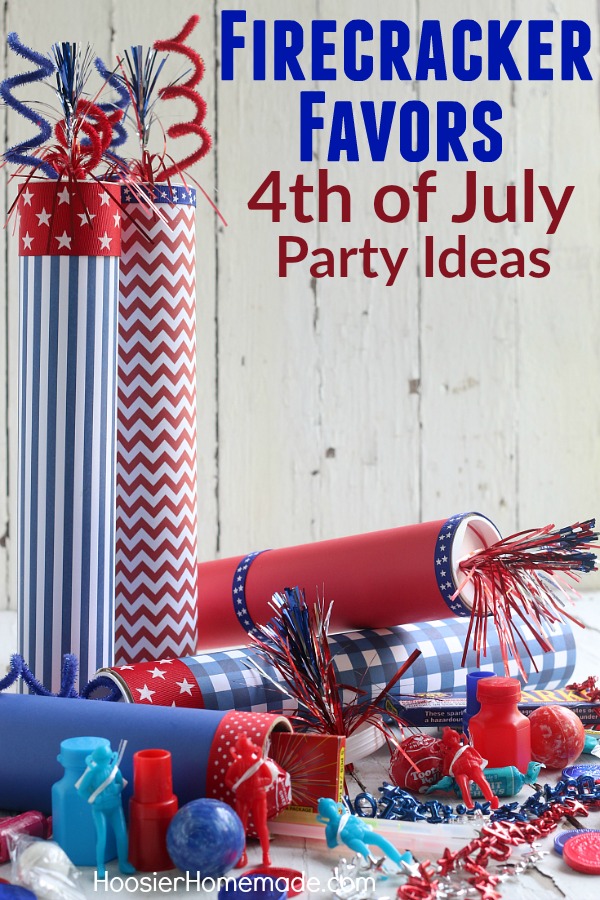 The options are endless for the favors to fill the firecrackers with. You could even do some for adults. Everyone loves to be a kid on 4th of July!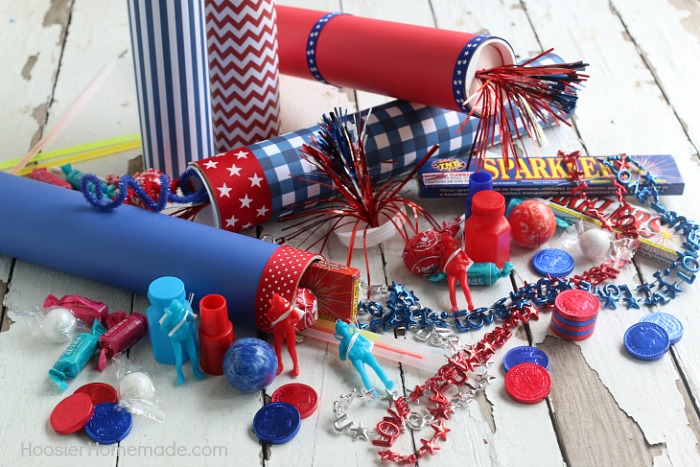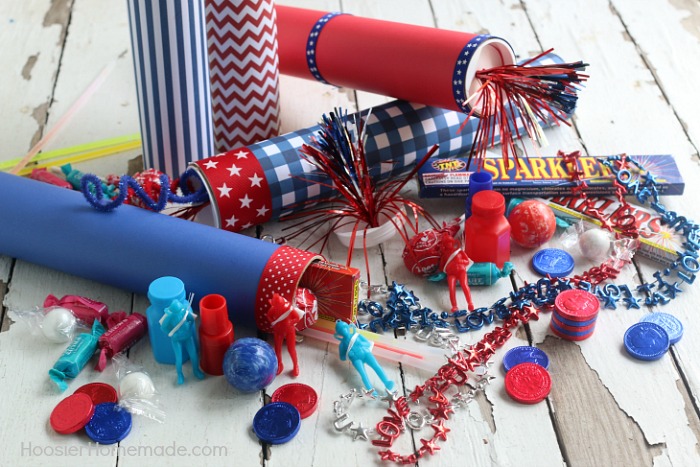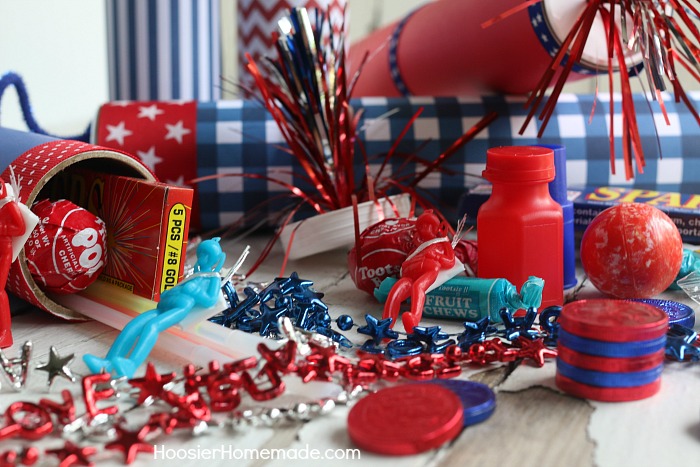 Be sure to let me know if you create your own Firecracker Favors! Share your photos on social media and be sure to tag @HoosierHomemade and use #HoosierHomemade