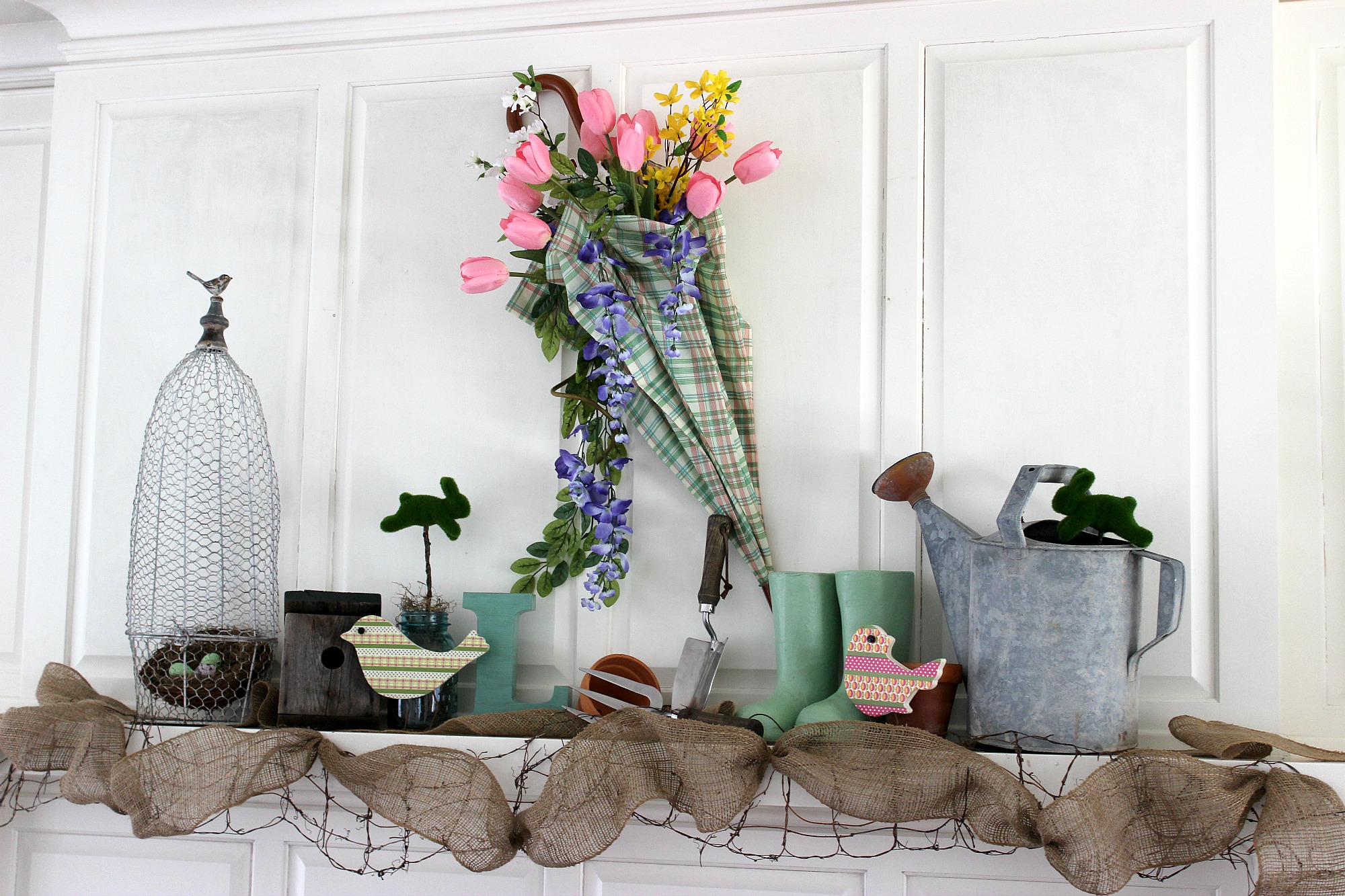 It's officially Spring, at least that's what the calendar is telling us, the weather outside…not so much. But that's okay, we are ready to start decorating! Here are Spring Wreath Ideas that are sure to brighten your home!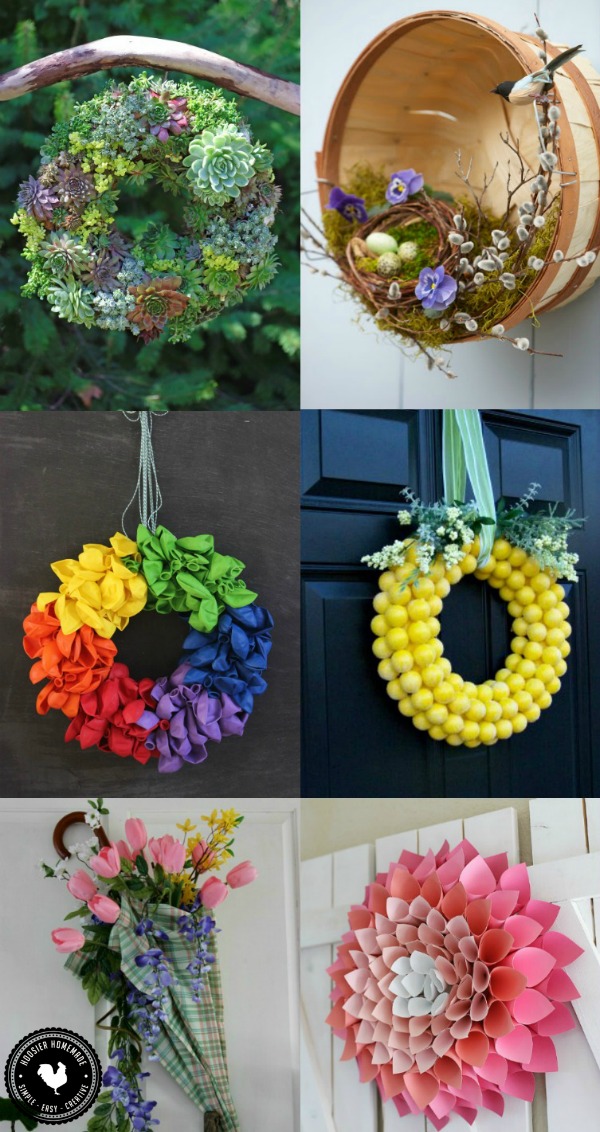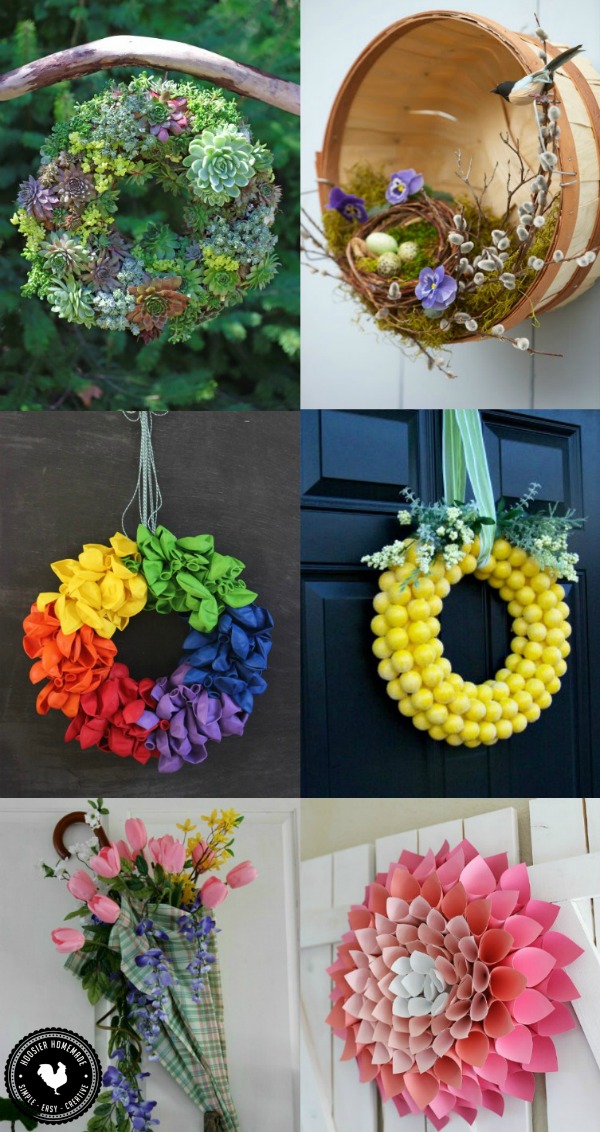 I'm ready to start decorating! The ideas are endless when it comes to creating a wreath for your home. I love to think outside the box a bit when decorating.
Let's get inspired with these beautiful Spring Wreath ideas.
Click on the photo to see the instructions for each Spring Wreath
Which Spring Wreath Idea is your favorite?