This Earth Day, be a friend to nature and the birds that live within it by creating a fun project with your kids. A birdseed wreath would be a fun, educational project to do today. Not only will it be fun to create but watching the birds (and probably squirrels, too) migrate to it in the days following will be enjoyable for everyone.
40 Days of Spring Inspiration continues with Day 34! Each day we are inspiring you with recipes, decorating ideas, crafts, tips for your home and much more!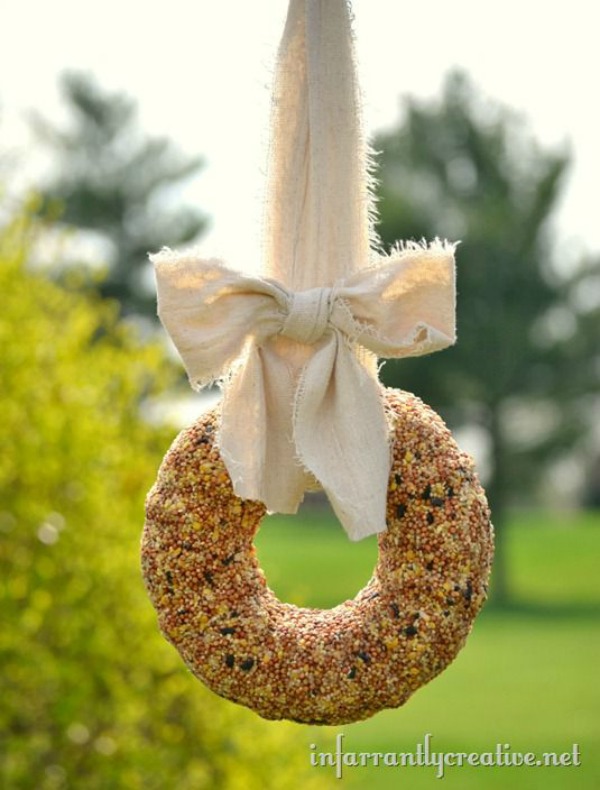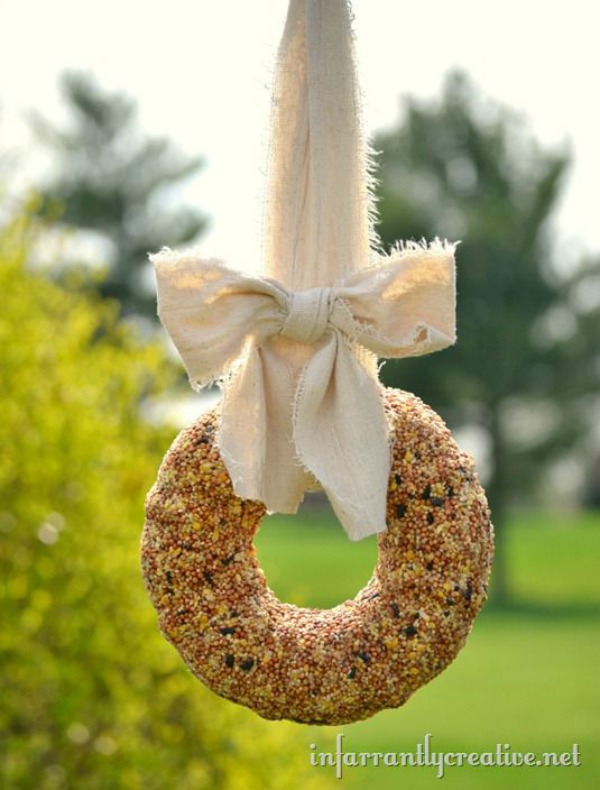 Put it outside when it looks like you'll have a few days of sunshine. If you can bring it indoors before it rains. If you don't have a bundt pan try a spring form pan with a glass in the middle to create the hole. It's a great Earth Day project that could be repeated every week or so to keep the birds coming back!
Find this birdseed wreath by clicking the link below…