We all have those days…too much to do, not enough time. Seems like lately, I find myself in that situation more than I'd like to admit. With more than 225 simplified recipes, Simple Shortcut Recipes, a new Gooseberry Patch Cookbook is full of delicious recipes for days just like these.
I remember growing up, when my parents would take us camping, my Mom always made little pies over the campfire that she called Puckies. When I spotted the recipe for these Easy Fried Pies, it reminded me of fun times we had camping. And after cooking up a batch and giving them a try…I was reminded even more.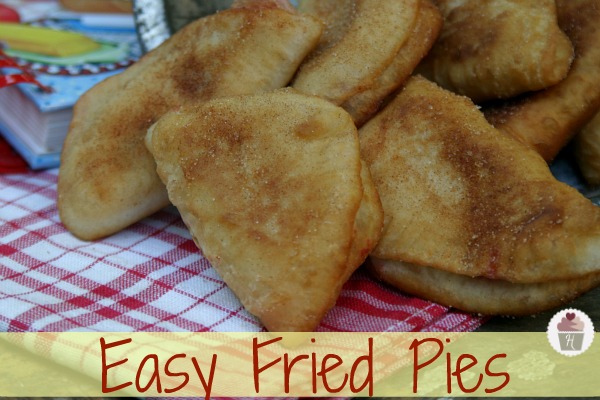 Doug thought they tasted like elephant ears, and even though my two oldest boys don't like cherries all that much, they liked these Fried Pies.
With just a few ingredients, you can whip these babies up in no time! Let me show you how easy they are…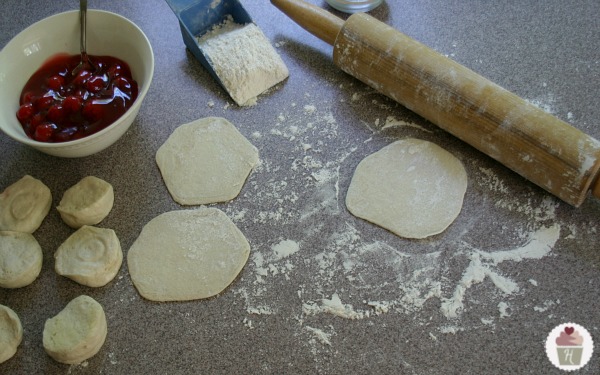 Step 1:
On a lightly floured surface, roll out biscuits until they are thin, about 4-5 inches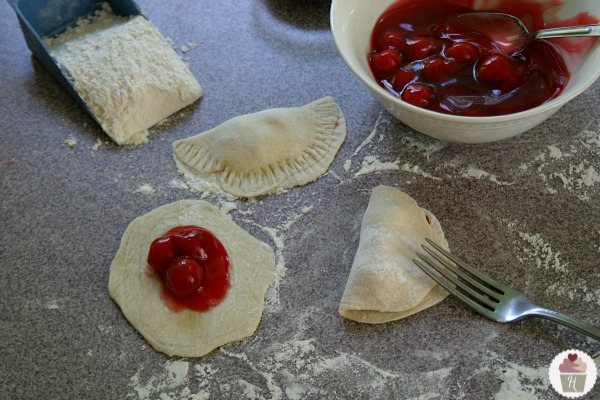 Step 2:
Add about 2 tablespoons filling to the middle, fold over and seal with a fork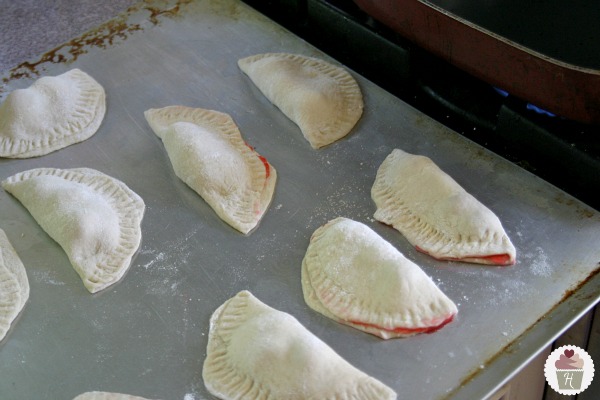 Step 3:
Time to fry them up until golden brown and give them a little sprinkle of cinnamon and sugar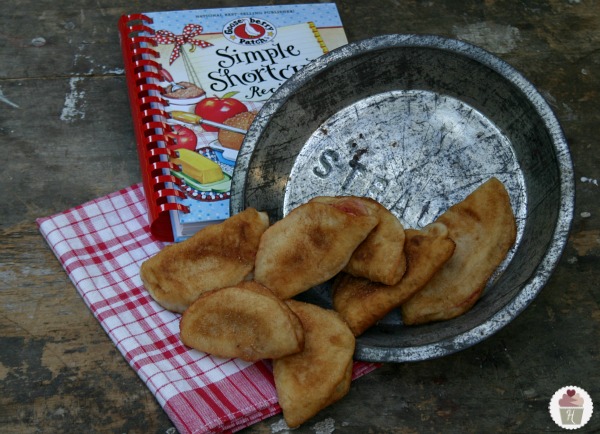 Simple Shortcut Recipes is jam packed with breakfast, soup, salads, sandwiches, sides, express dinners, easy entertaining and of course desserts.
AND guess what? You have a chance to win a copy! Head on over and enter the giveaway!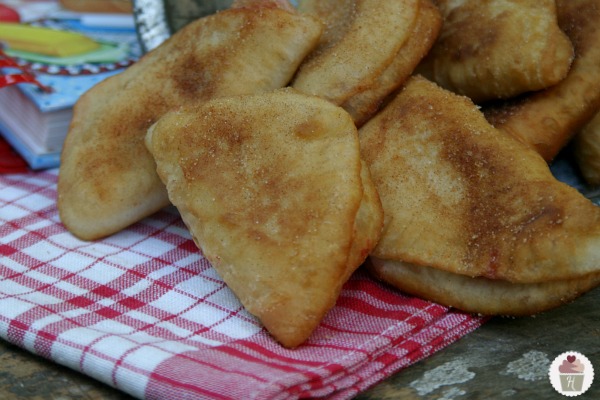 Delicious treat that is easy enough for weeknight meal. Recipe from HoosierHomemade.com. Adapted from Simple Shortcut Recipes by Gooseberry Patch
Ingredients
12 oz tube refrigerated biscuits
Flour for rolling out biscuits
1 cup canola oil
20 oz can fruit pie filling, any flavor
Cinnamon and sugar to taste
Instructions
Remove biscuits from the package, let stand at room temperature for 20 minutes
On a lightly floured surface, roll out each biscuit until about 4-5 inches
Add 2 tablespoons pie filling to the middle of the biscuit
Fold over and seal with a fork
Heat oil in pan
Carefully add 2-3 pies at a time, depending on the size of your pan
Cook for about 1 minute on each side or until golden brown
Remove and place on paper towel to drain
Sprinkle with cinnamon and sugar mixture
Notes
Liz says...be sure you have all the pies ready before you start cooking, because they fry up really quickly
http://hoosierhomemade.com/easy-fried-pies-recipe/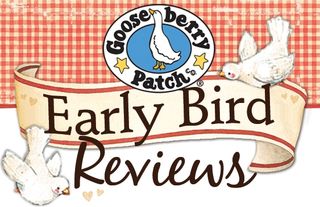 Linking to…Gooseberry Patch