Being a strong women is important to me, showing my boys how to work hard and believe is something I strive for each and every day. The women in Empowering Women Together do the exact same thing every day they run their business.  Women all over the world dream every day of a better life, this powerful initiative, Empowering Women Together, is helping to change that for some very special women.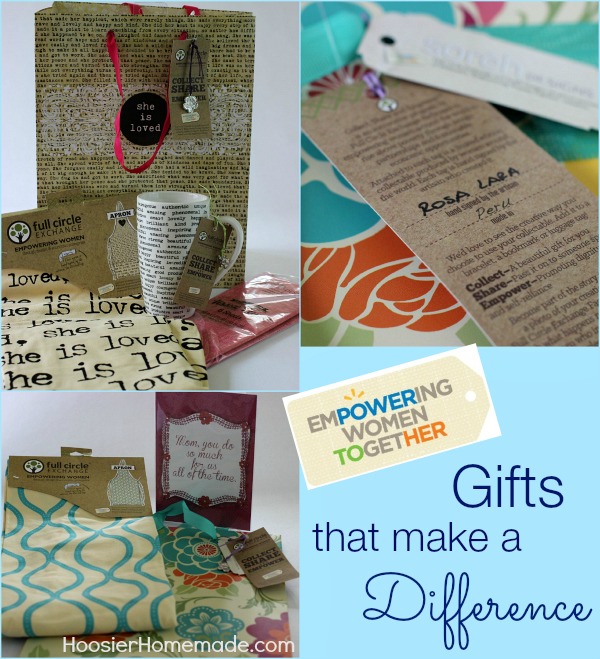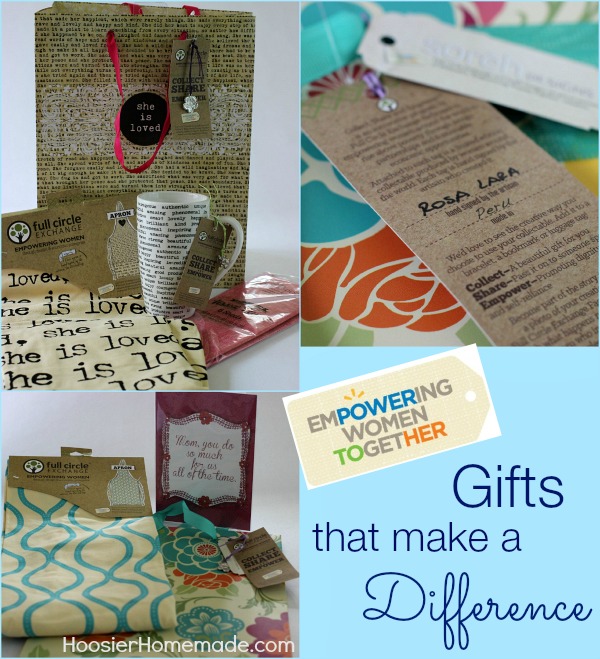 Last year I told you about Walmart's Global Women's Economic Empowerment Initiative, Empowering Women Together and their goal to help equip women with skills to build a better life. Initially the program began with the sale of goods on Walmart.com and the Store for Good. And now Walmart, in collaboration with Full Circle Exchange, an innovative social enterprise brand, has identified five suppliers to bring these new products into Walmart stores this spring including, Caribbean Craft, Fidenzo Designs, Nirmal, Soreh Designs and women refugees employed at Full Circle's facility in Boise, Idaho.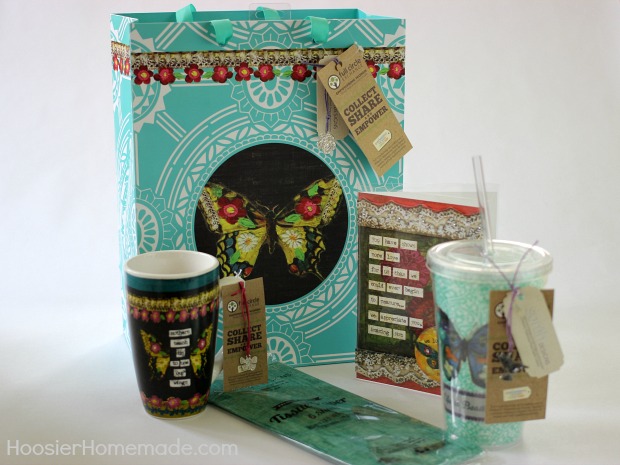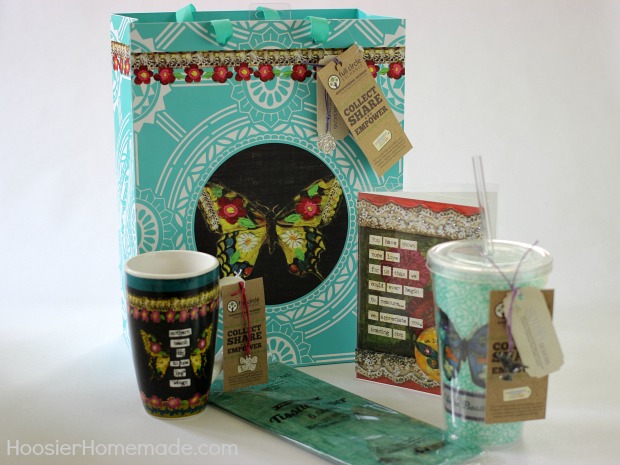 I recently had the pleasure to receive several of the new products that will now be for sale in Walmart stores just in time for Mother's Day. Many of the items are matching and make a gorgeous heartfelt gift for your Mom, Sister, Grandmother or even friend.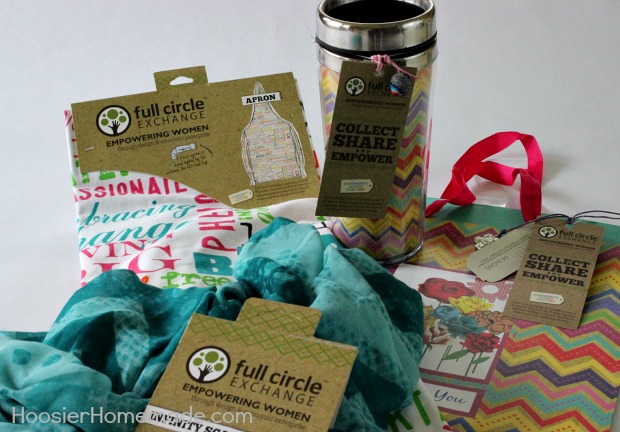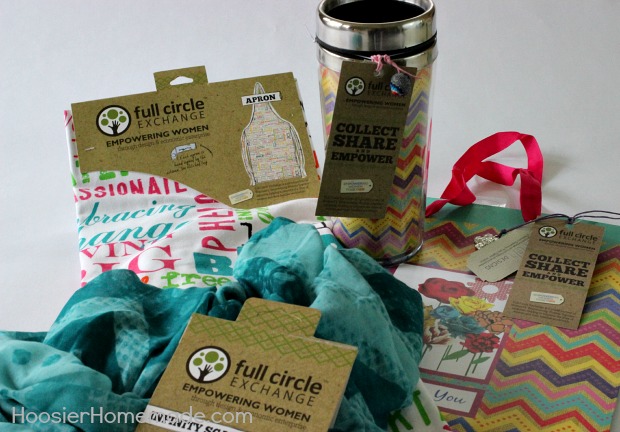 The chevron print on the bag and insulated travel mug are some of my favorites. There are also a full line of aprons and scarfs, each made by women and signed.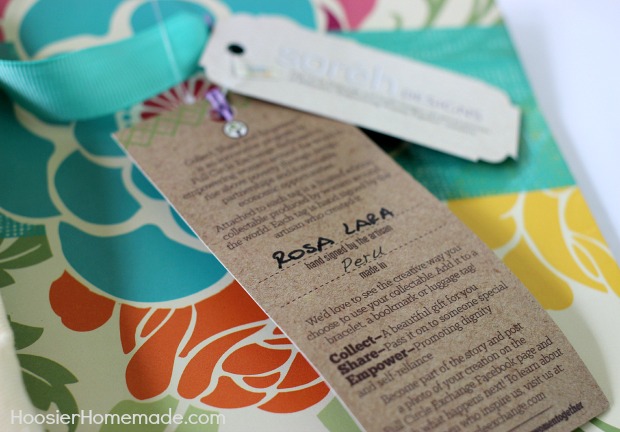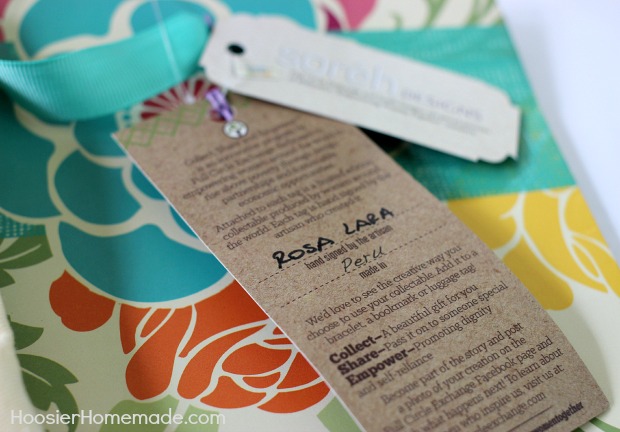 Many of the tags on the products are signed by the artisan, like this bag that was made in Peru.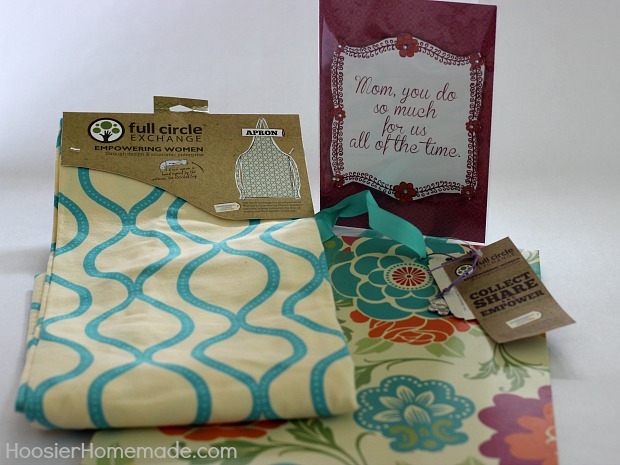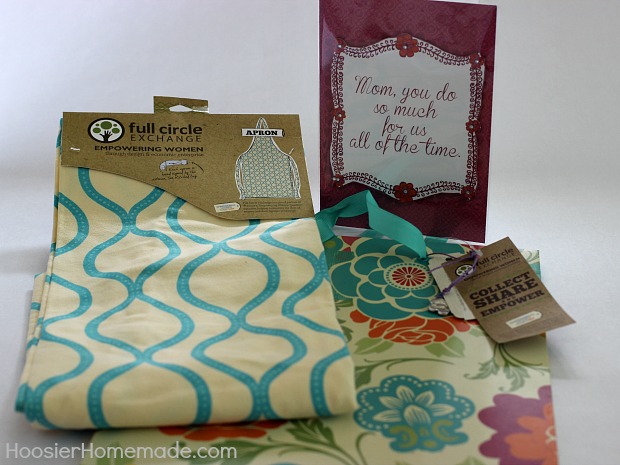 There are nearly 50 products available including scarves, aprons, mugs, chocolate gift sets, bags, greeting cards and more, that will be sold in over 2,600 Walmart stores.
Supporting the women in our lives and around the world is important. This new Mother's Day collection will not only bring happiness to your loved ones, but make a huge difference in the lives of the women that have crafted the products.