White Hot Chocolate Recipe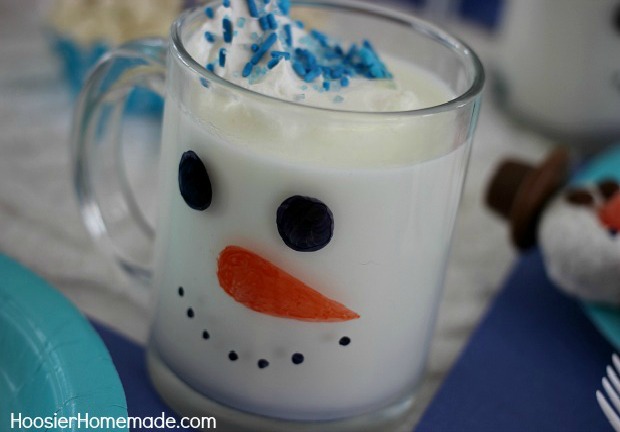 Creamy and delicious White Hot Chocolate made with just 2 ingredients! Served in adorable Snowman Mugs that you can make yourself in minutes!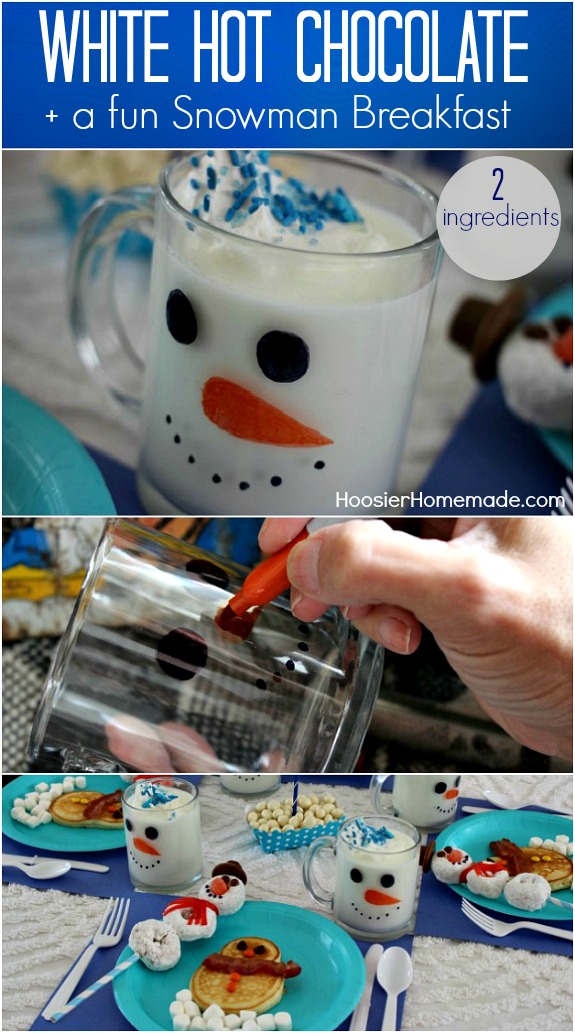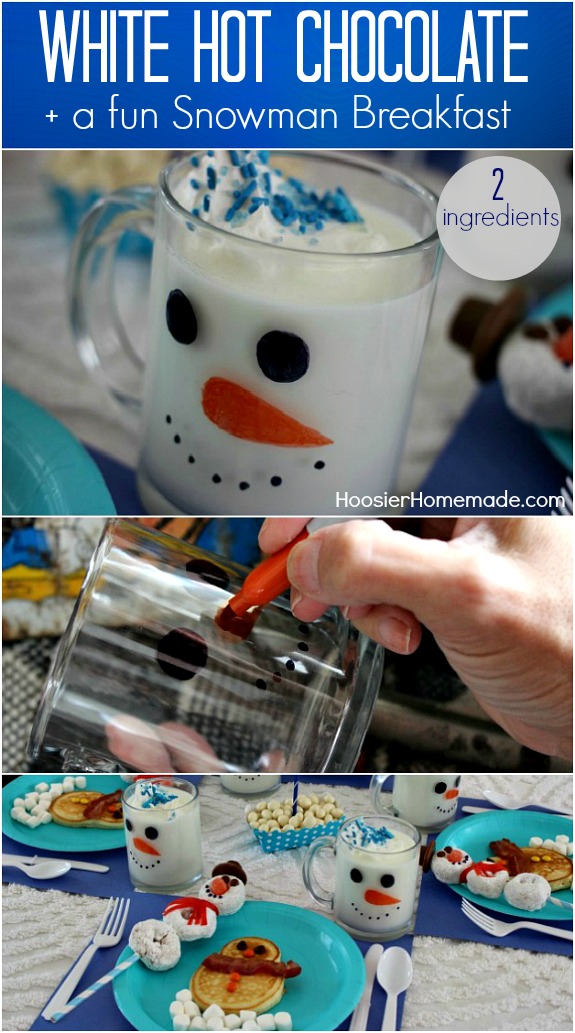 Long, cold Winter days can be difficult to keep the kiddos busy and happy! How about creating a fun Snowman Breakfast to brighten their day? Along with the Hot White Chocolate in fun Snowman Mugs, the rest of the Snowman Breakfast is complete with Snowman Pancakes, a Snowman Doughnut Building Station, and Free Printables.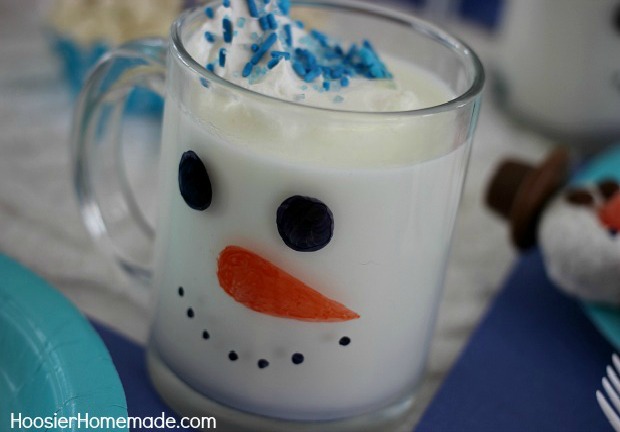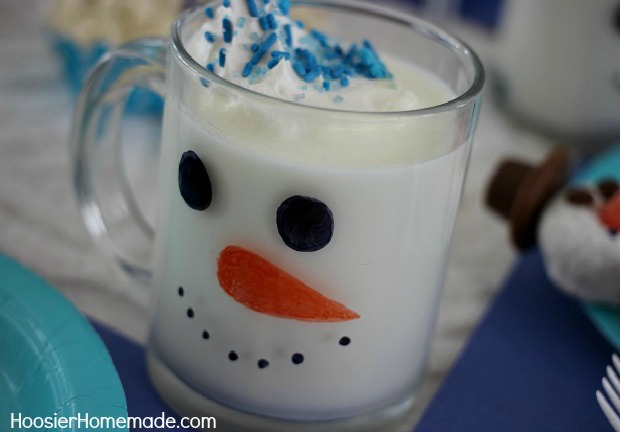 The Snowmen mugs hold White Hot Chocolate. They started out as inexpensive clear mugs, and the Snowman's face is drawn on with Sharpie markers.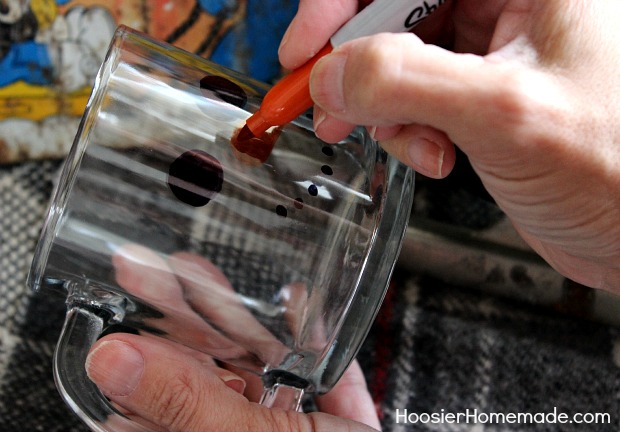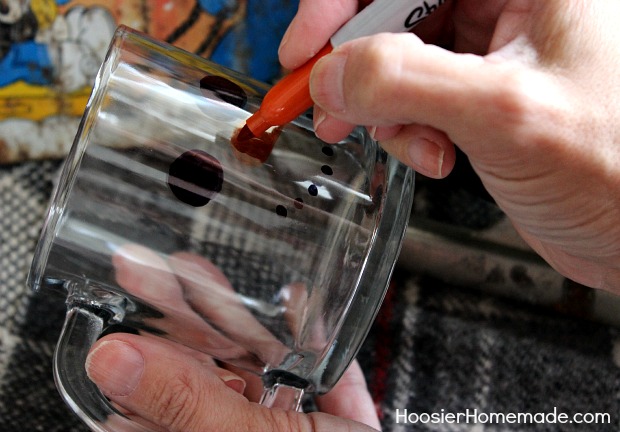 Our original plan was to paint the face on the inside of the glass with candy melts, but we quickly realized that the Hot Chocolate would melt the candy and it wouldn't show. So then I tried painting the face on the outside with candy melts, and although it worked out, it was taking a super long time, and you know…I like to share quick and easy ideas that you can duplicate easily. So the Sharpie markers it was…they worked perfectly and, they do wash off, just be sure you are drawing on glass.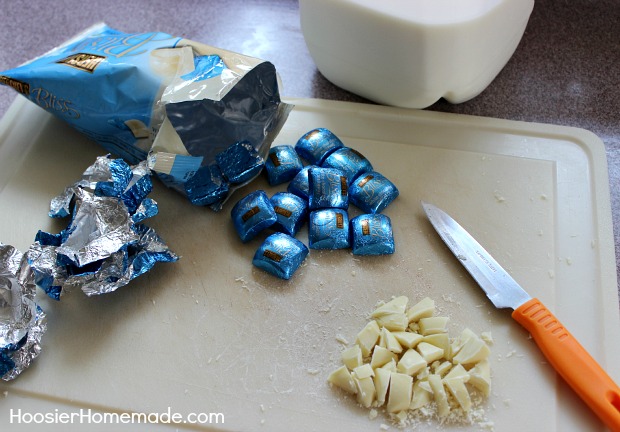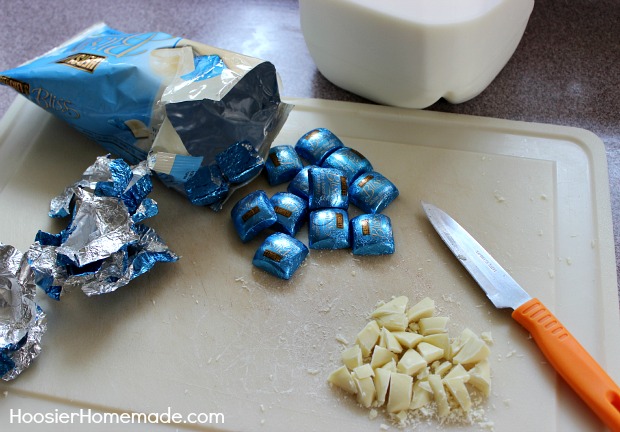 The White Hot Chocolate is simply melted chocolate, I used Hershey's Bliss White Chocolate Meltaways Candy and chopped them roughly, and milk, simmered on the stovetop or you could add the ingredients to a Slow Cooker as well.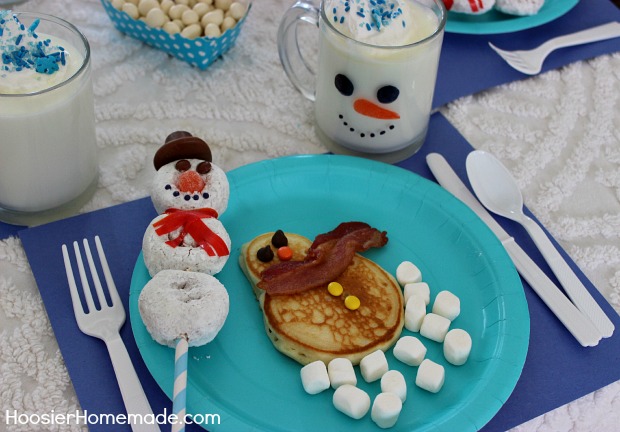 The mugs of White Hot Chocolate were topped with a big spoonful of whipped topping and blue sprinkles added.
To see more of the Snowman Breakfast and Snowman Doughnut Building Station – hop on over and you can grab the FREE printables there too!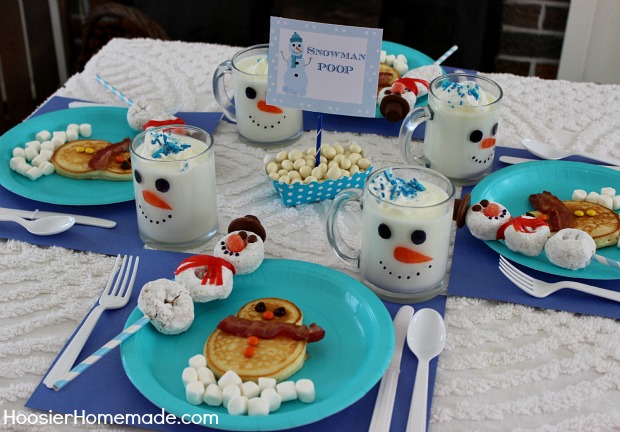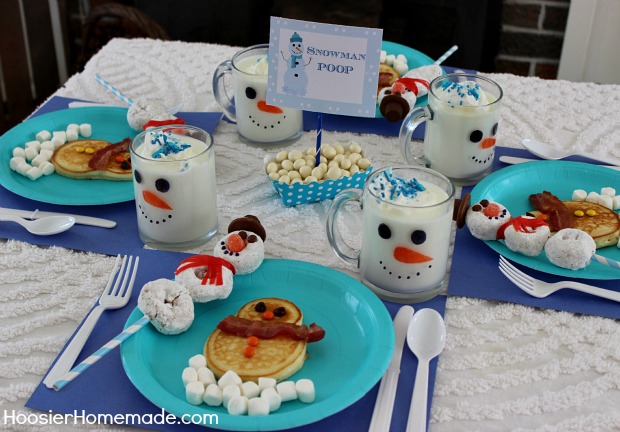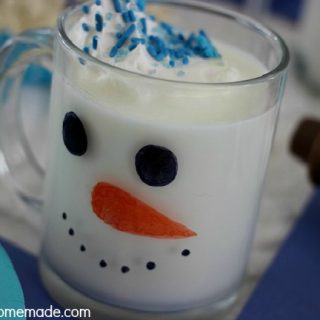 White Hot Chocolate
Whip up a batch of this White Hot Chocolate with just 2 ingredients
Ingredients
1/2 cup white chocolate - either chips, Hershey's Bliss candy or other white chocolate bar
13/4 cups milk, divided
Instructions
Place chocolate and 1/4 cup milk in saucepan on the stovetop
Heat and stir until chocolate is melted
Add remaining milk and heat slowly
Top with whipped topping and sprinkles if desired
Notes
Recipe makes 1 cup, double or triple recipe if necessary