I don't know about you but I like to take any opportunity I get to use technology to make our lives easier. With everything we have to do on a daily basis there are times when we just can't fit everything into our schedule so when we find ways to carve out some extra time it pays to take it.
One thing that always seems to end up causing us to waste time is getting our medicines refilled. Inevitably I'll wait til the last moment before I run out then I need to run to the pharmacy to get it refilled, then comes the waiting. While I do get some shopping done while the pharmacist is filling my prescription it normally takes more time than I have.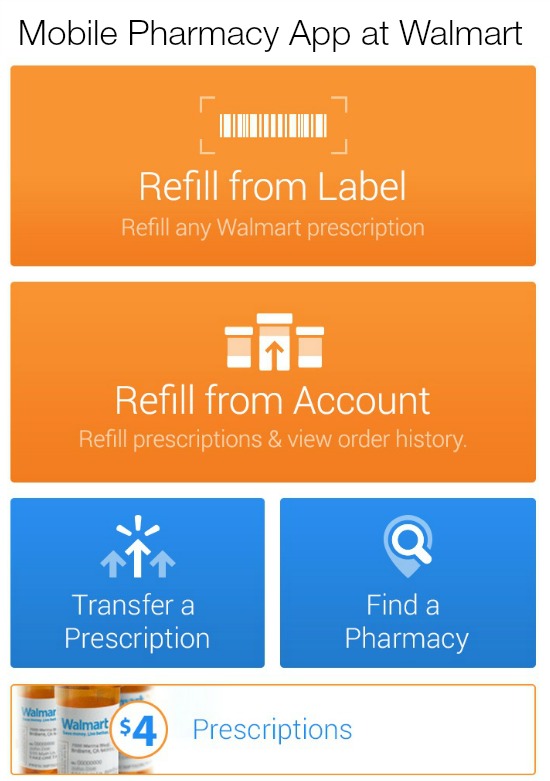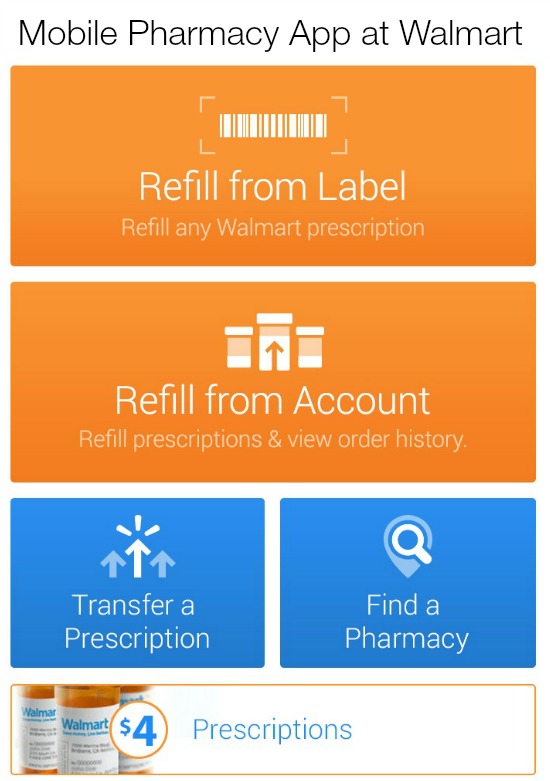 Walmart has an app that makes getting your prescriptions filled simpler than ever, all right from your smartphone. If you currently get your prescriptions at your local Walmart it's as simple as refilling right from the bottle that has a label of your medicine. Simply download the Walmart app at Walmart.com/MobileRx or visit Google Play and the App store and download it directly from there.
If all you are needing to do is refill a prescription you can then go ahead and refill from the label of your prescription and then your prescription will be ready to pick up 24 hours later.
But there is so much more you can do to the app to make managing your prescriptions less of a hassle. After you set up an account through the app you can easily transfer prescriptions you have at other pharmacies to your local Walmart Pharmacy so there's no more reason to spend your precious time running around to several pharmacies picking up your prescriptions. You can do all your shopping in one stop.