Valentine Mantel:Decorating with hearts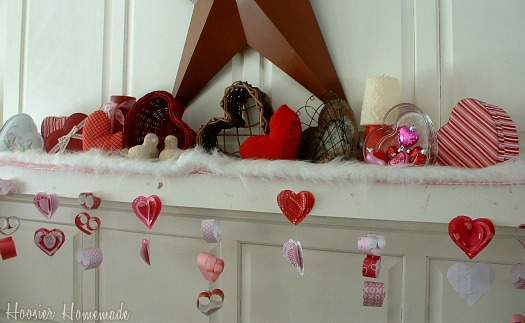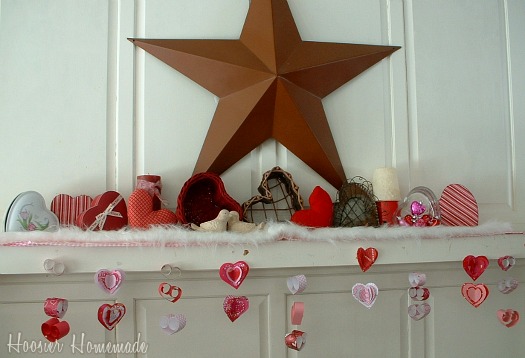 Since I live in a house full of men, Valentine's Day is the one holiday where I can decorate with pink, pretty ribbons and…lots and lots of hearts! Over the years I have collected many different sizes and shapes of hearts, some baskets, boxes, and even some that are ceramic.
I created the Heart Garland with scrapbook and construction paper from my stash, making it not only a fun project but also a frugal one. I will be sharing the tutorial for the Garland next week.
For now though, here is the Valentine Mantel…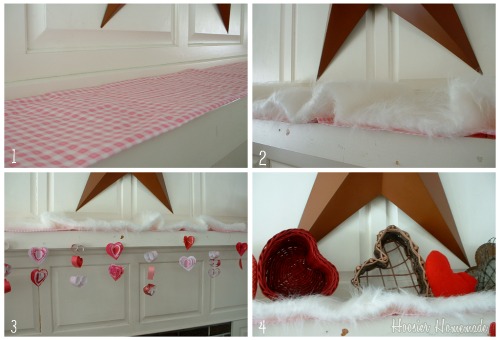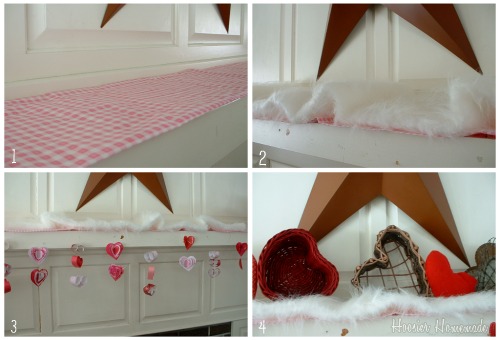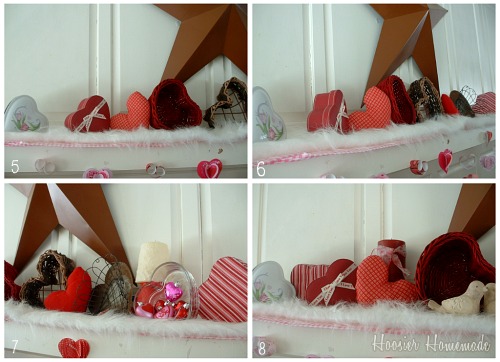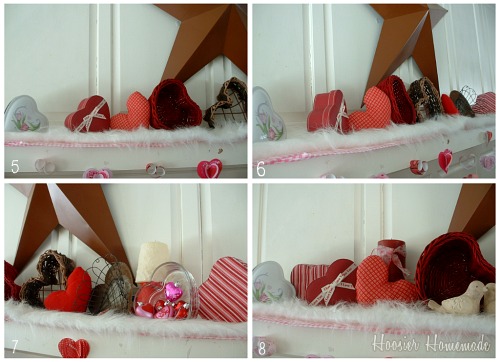 I started with a piece of pink gingham fabric
Then layered on some white fluffy fabric
Next came the Heart Garlands
Then I starting adding the large hearts, baskets…
ceramic and boxes
and some stuffed hearts also
I filled in with a chunky white candle and some small hearts that were ornaments
On the other end, I added some love birds and a red candle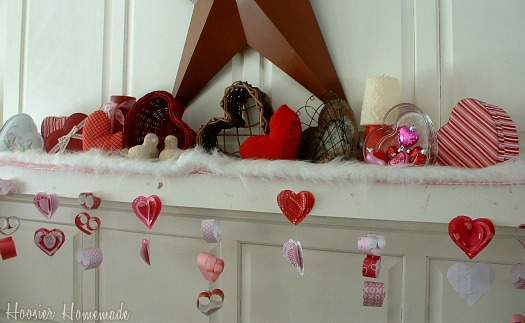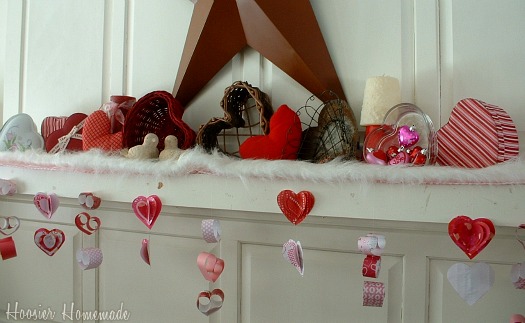 Linking to…Saturday Night Special