Having an easy and delicious dessert to take to a potluck or picnic can sometimes be tricky. Traveling with a dessert, especially if your husband drives like mine, and arriving with it still looking nice can be difficult. This Trifle Dessert for Memorial Day is easy and will travel perfectly!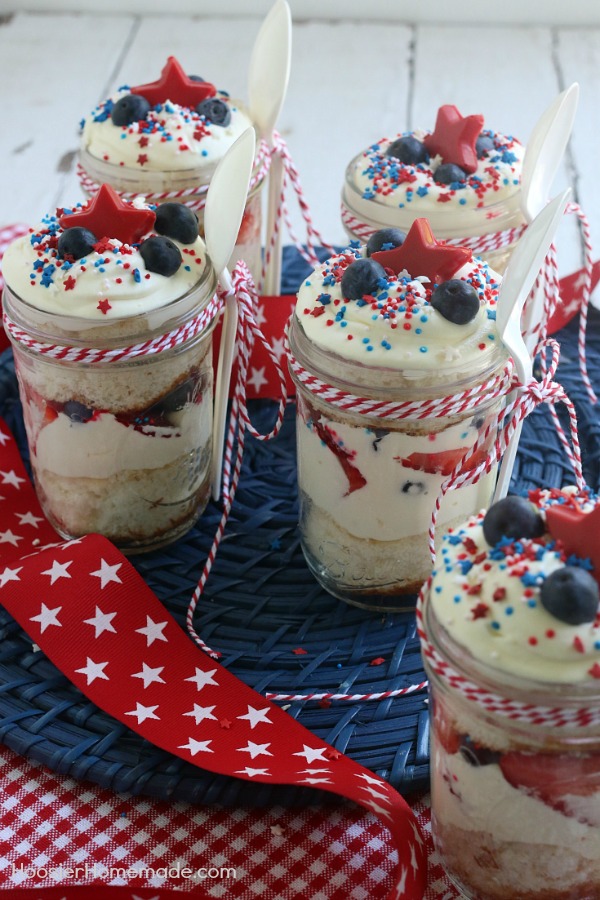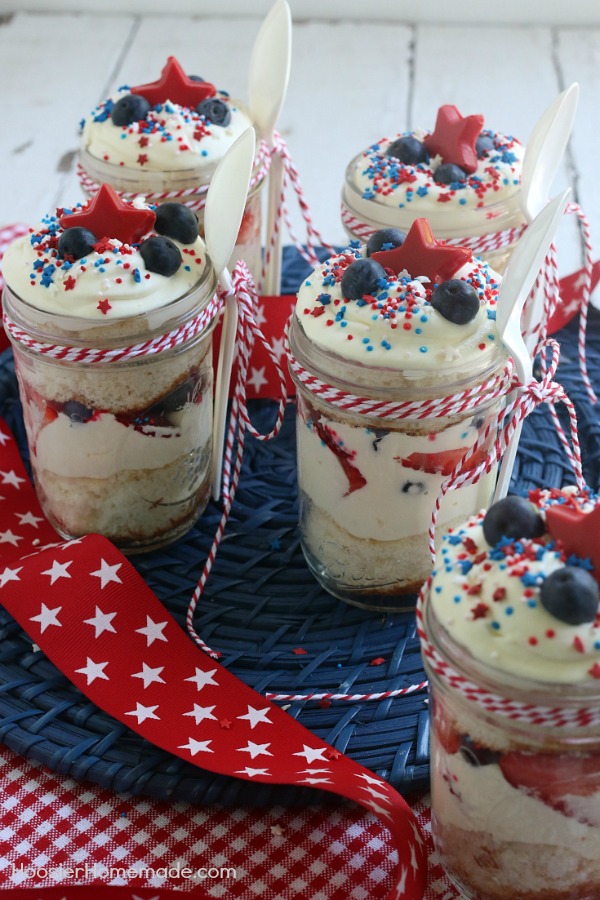 I LOVE Trifle Desserts for many reasons…they can be made ahead (and actually taste better when they are), they are easy to put together, the flavor options are endless, they look impressive with very little effort and they are also pretty frugal!
For the rest of the week, I'll be sharing some recipes that are perfect for taking to your Memorial Day Potluck, Picnic or Cookout. Be watching for a Burger Mix-and-Match Bar, a yummy and impressive looking fruit salad, and of course desserts including Memorial Day Cupcakes with printables!!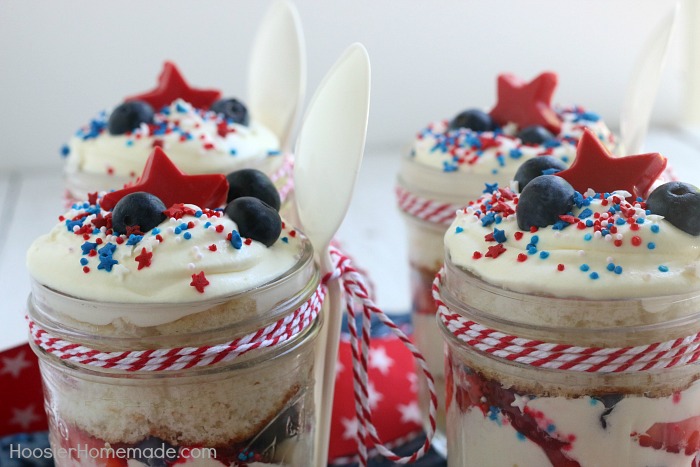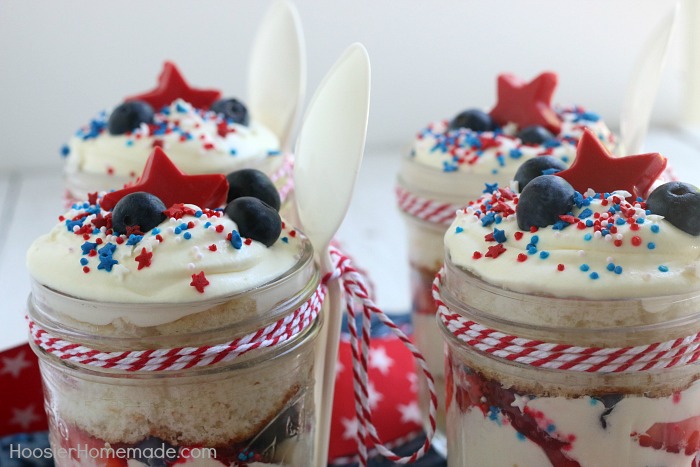 To add the red chocolate stars all you need are 2 items –
Instructions:
Melt about 10-15 candy disks in the microwave for about 1 minute. Stir and continue heating for 30 seconds at a time, stirring well in between heating.
Remove from microwave just before candy is melted, stir until completely smooth.
Pour melted chocolate into a plastic squeeze bottle or use a spoon to add melted chocolate to star mold.
Place in refrigerator about 10 minutes or until firm.
Remove from fridge, pop stars out of mold. Use a small sharp knife to clean up the edges of the stars if necessary.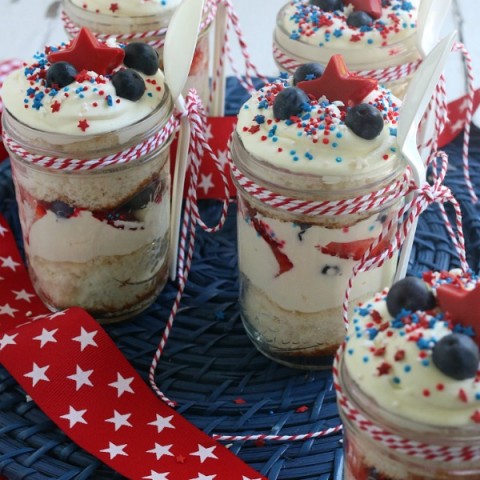 Red, White and Blue Trifle Dessert
Red, white, and blue trifle desert - perfect for Memorial Day or 4th of July
Ingredients
1 white cake mix plus ingredients on box (oil, water, egg whites)
1 small box instant vanilla pudding
2 cups cold milk
1 (8 oz) tub whipped topping, thawed
1 container strawberries
1 container blueberries
Red, White and Blue Sprinkles (optional)
Red Chocolate Stars (optional)
Instructions
Bake cake according to directions on box, cool completely
Mix pudding and milk until smooth
Place in refrigerator to set
See notes to make chocolate stars
Assemble
Note - you can make this recipe in a large trifle bowl or in mason jars
Cut cake into pieces. If you are using jars, use the edge of the jar as a cutter
Combine pudding and whipped topping until smooth
Add layers - cake, pudding mixture, strawberries, blueberries, sprinkles
Repeat layers
Top with chocolate star, blueberries and sprinkles
Notes
Red Chocolate Stars: melt 10-15 Wilton candy disks in microwave about 1 minute or until smooth. Stir until completely melted.
Pour melted chocolate into a plastic squeeze bottle or spoon chocolate into plastic star molds.
Place in fridge about 10 minutes or until firm.
Remove from fridge. Use a small sharp knife to trim edges if necessary.
What is your favorite dessert to take to a potluck, picnic or cookout?