Super Hero Augmented Reality App Review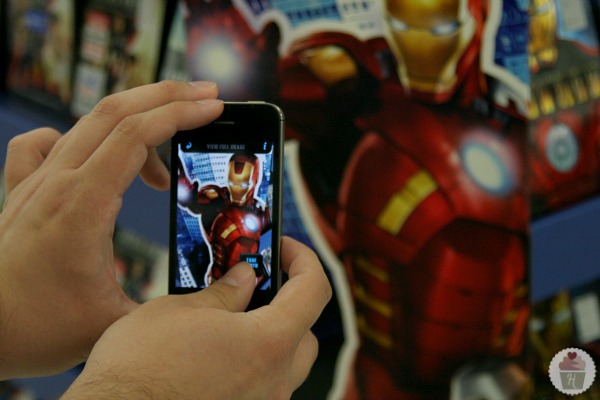 Inspired by the new Avengers movie, due out on May 4th., Walmart developed a fun, interactive Super Hero Augmented Reality App. My oldest son, Andrew got the chance to experience the app first hand, so I asked him to tell you all about it…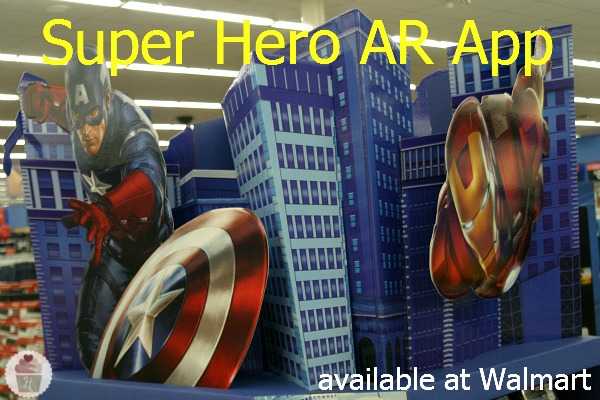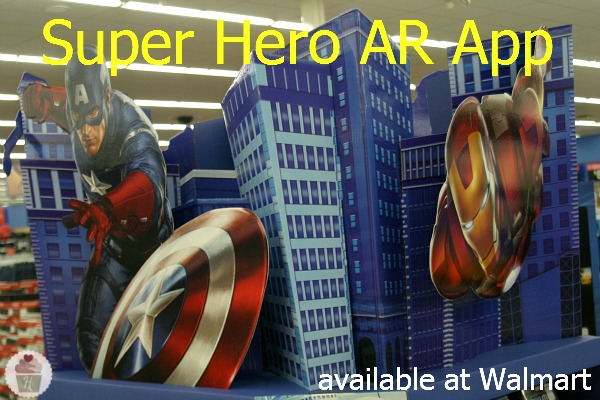 The action packed superhero romp that is the Avengers movie is closing in fast. This is one of the biggest films of the Summer, and Walmart has released an innovative app as a tie-in. The Super Hero AR App has 2 functions: a game featuring the Avengers, and a photo taking app that places life-sized versions of the heroes right next to you.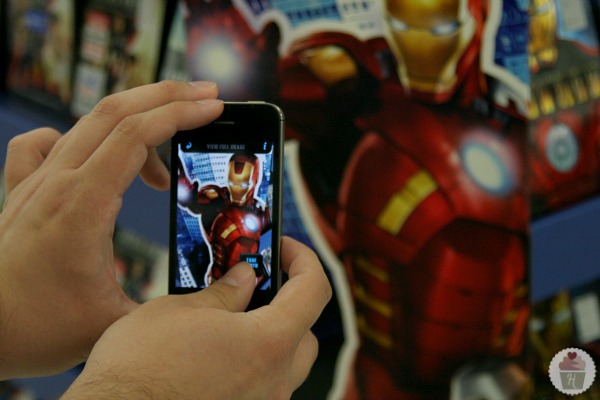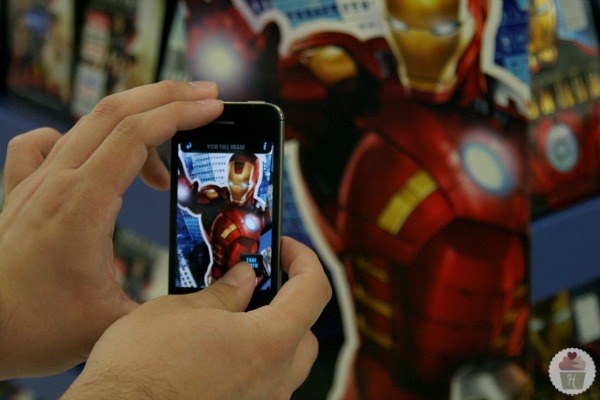 The main portion lets you play as any Avenger in a first person view. The game puts invading spaceships in your space, and it's your job to take them out. You start out with Hawkeye, but you can unlock other Avengers by visiting different areas of the store and scanning them. Iron man's flying around the phone kiosk, but part of the fun is scavenging for all the heroes, so I'll leave you to it. Once you've collected all the Avengers and beaten their respectful levels, you get to face Loki in a battle to save the world (or office, or wherever you happen to be playing). The app does a nice job of placing objects in your environment, although movement sometimes makes the background choppy. The firing animations are a bit sluggish, meaning you'll have to stay on target longer than normal. But the game is genuinely fun, and should provide some fun for bored shoppers.
The second part of the app is a photo app. If you take your picture next to a special stand in the store, the app will impose a life-sized version of your favorite Avenger for you to take a picture with. It requires a bit of positioning, but you can get some neat pictures in this way. These pictures can then be saved or uploaded to Facebook for all your friends to see. Our store did not have all the character stands in place when we visited which was a little disappointing, it looks like it could be fun.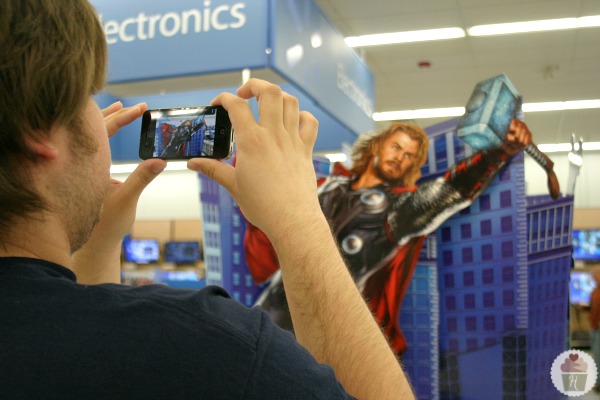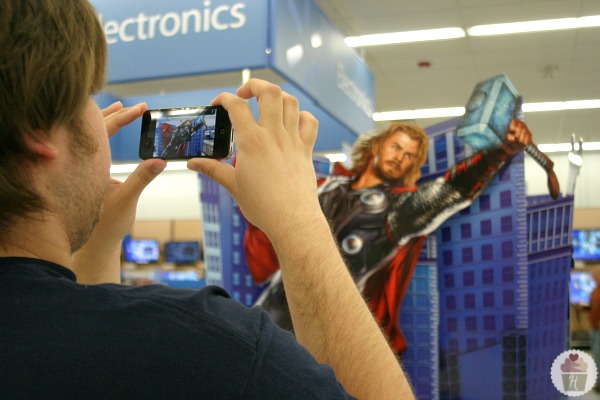 This Super Hero AR App is a fun and innovative way to tie merchandising to a movie. Having a scavenger hunt to assemble your heroes is fun, and could lead to new areas you may not usually go to. The game is fun, and the photo app appeared to work well. For a free download, it's definitely worth your time. To check it out, search for "Super Hero AR" in your app store.
Check out the cool Avengers at Walmart.com!!

Disclosure: This post is part of a campaign I am participating in with the Walmart Moms. Walmart has provided me with compensation and product for this post. My participation is voluntary and opinions, as always are my own.