Hey! Welcome to another fun week of the Summer Scavenger Hunt! We just got home from our trip to Savvy Blogging Summit, so I apologize, we were simply swamped while we were away and didn't have time to keep up very well on the Hunt! But I do have some fun things for you to hunt for this week, and I will definitely be sharing our Summer Scavenger Hunt finds!
Be sure to share your photos on my Facebook page and if you blog about them, be sure to let me know so I can share your post with everyone!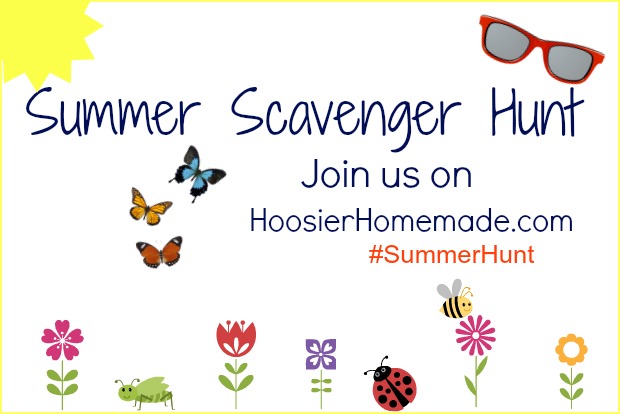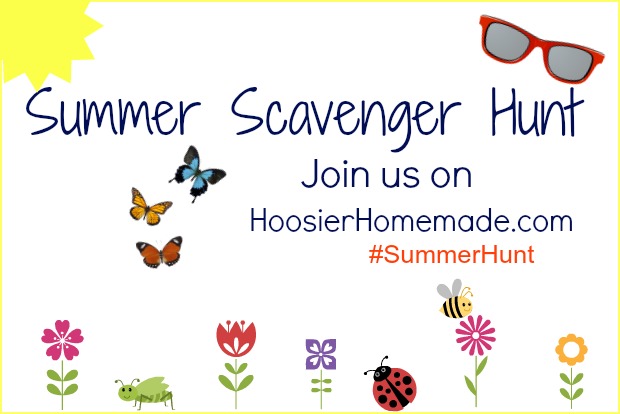 Be sure to use #SummerHunt on your social media channels  so everyone can follow along. You can also add photos to Hoosier Homemade's Facebook page! Here are the Summer Scavenger Hunt details…
Begins Monday, June 10th. – runs for 10 weeks
Every Sunday evening I will post 5 items to find during the week for the Hunt, and there will be a printable for you also
Tag your photos on any social media with the hashtag so everyone can follow along with the fun
Feel free to share them on my Facebook page and @HoosierHomemade on Twitter so I can see what you have found
Once again, I made a very simple printable for you too, if you would like to print it and follow along.