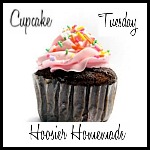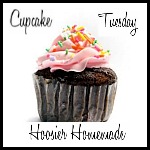 Welcome to Cupcake Tuesday! I'm so glad to have you! I have updated the Cupcake Heaven page, there are over 100 designs and recipes! Check it out!!
St. Patrick's Day is another one of those fun holidays to bake for. Lots of yummy cookies, desserts and of course cupcakes! I've created some fun St. Patrick's Day Cupcakes for you. The design is not original, lots of bakers have shared them, but I put a little twist on it, made it my own, and also made a video showing you how to create them.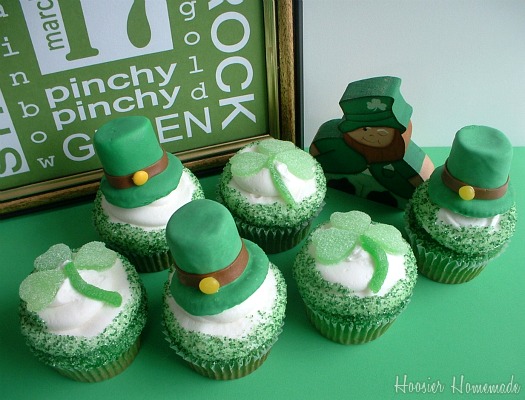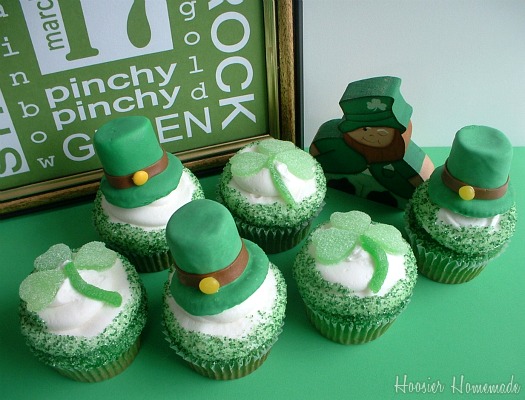 You can never have enough green on St. Patrick's Day…green cupcakes with green sugar on the edge, topped with Shamrocks and Leprechaun Hats! Curious how to make them? Here is the video…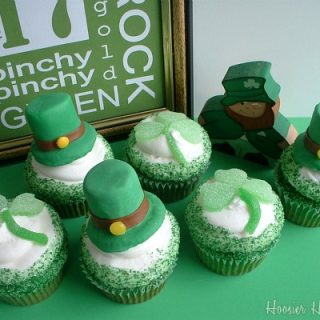 St. Patrick's Day Cupcakes
Make sugary sweet St. Patrick's Day Cupcakes with HoosierHomemade.com.
Ingredients
White or Yellow Cake Mix plus ingredients
Buttercream Frosting:
Green gum drops, spearmint leaves or fruit slices
Ritz crackers or other flat cookie
Large marshmallows
Small amount of melted white chocolate
Tootsie Rolls
Small yellow candy like mini M&M's
Update: I'm not sure if the video says it clearly, but the frosting needs to be melted in the microwave. You will need it pretty runny, don't worry it will harden back up. Be sure to use canned frosting though, it works the best.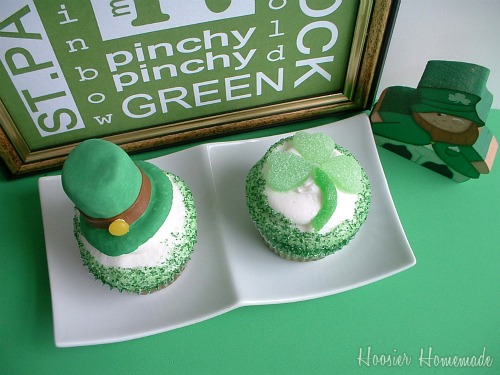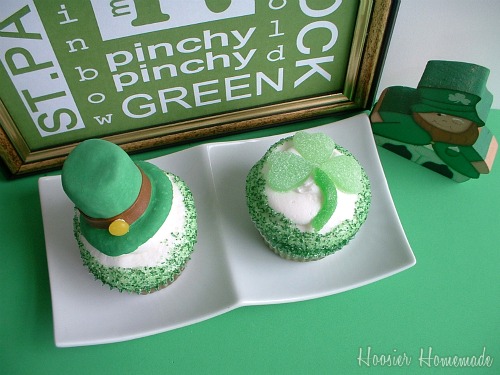 2012 St. Patrick's Day Food and Fun