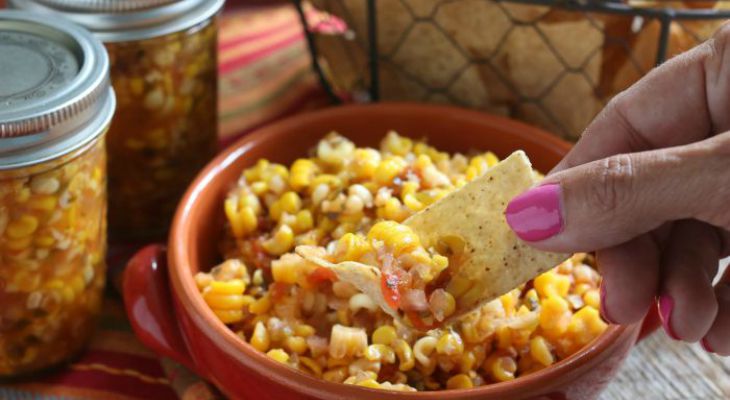 Grab the chips! This Spicy Corn Salsa is the perfect recipe to enjoy with your favorite drink, along side your favorite Mexican dish, or even give as gifts! I am back again today showing you how easy it is to preserve your food.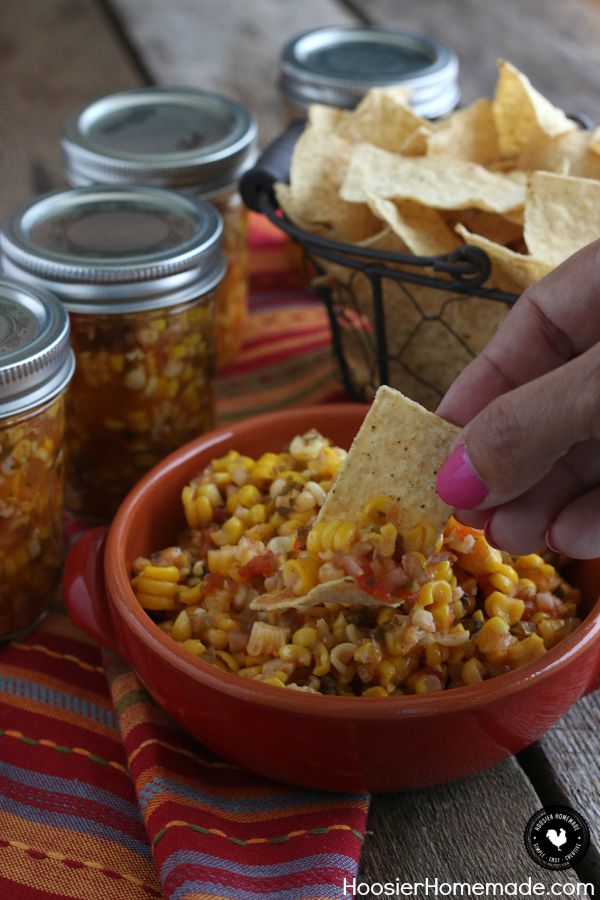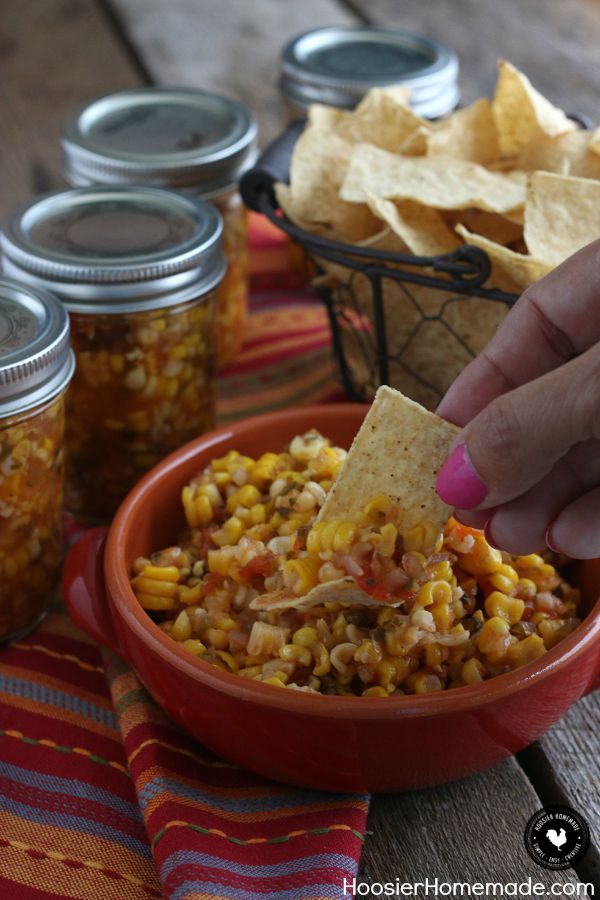 Over the last couple weeks, we have been sharing tips on how to can and preserve your food. First there was the easiest Italian Pasta Sauce ever with just 2 ingredients, and then the luscious Chocolate Raspberry Sauce.
I have been telling you about the International Can-It-Forward Day and today is the day! I'm super excited to be joining the folks from Ball Canning today, sharing this recipe for Spicy Corn Salsa. I'm honored that our recipe is the first ever approved Corn Salsa Recipe from Ball®. More on the Can-It-Forward Day in a bit, but for now, let me show you how to make this delicious Spicy Corn Salsa.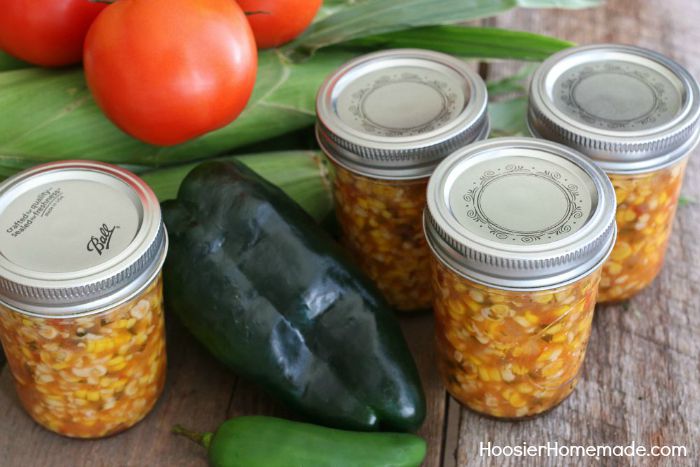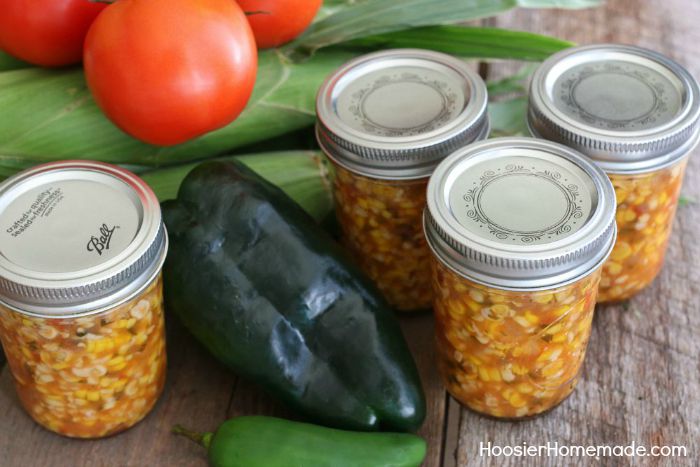 One of the nicest things about this recipe, besides it's ease, is that you can easily adjust how spicy you want it. We used a poblano pepper and jalapeno pepper without the seeds, so it wasn't really too spicy, however, you can easily leave the seeds in the peppers or even use a pepper with more heat, like a habanero. We have a great guide to cooking with chile peppers.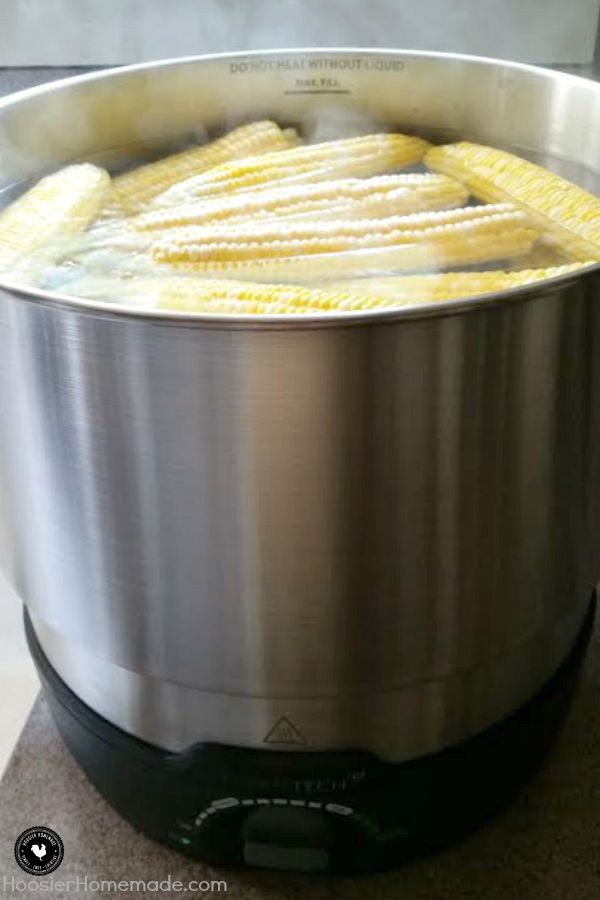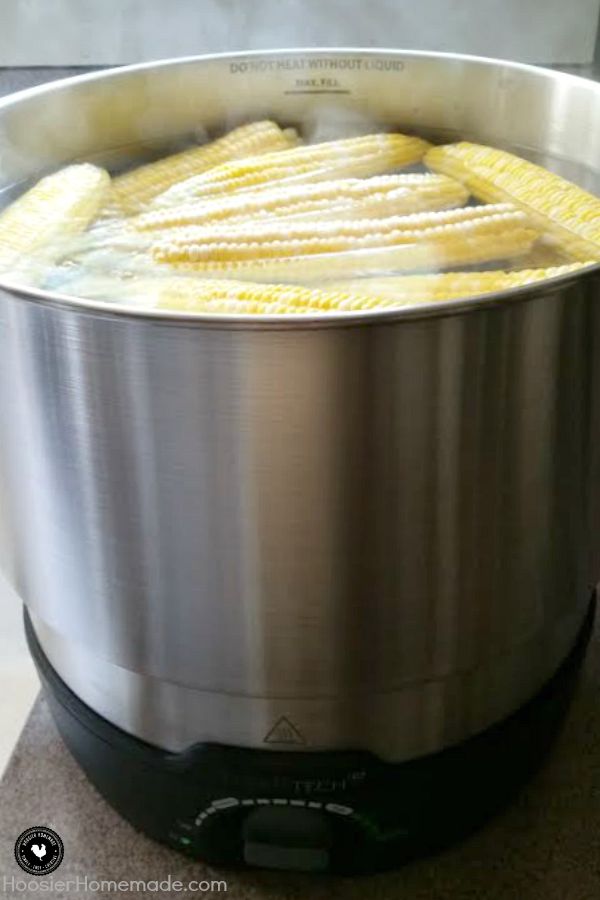 The very first thing you need to do is cook the corn. We found the FreshTech Automatic Home Canning System to be great for cooking the corn, as well as canning. We actually cooked a dozen ears of corn, had some for dinner then used the rest in the Spicy Corn Salsa recipe. I love when I have an appliance that can be used different ways.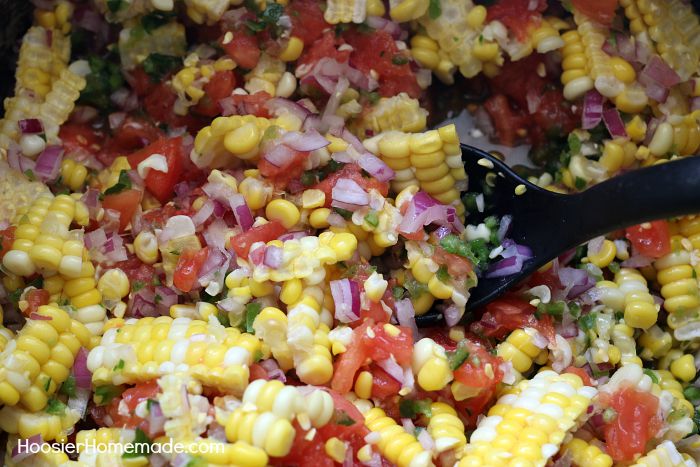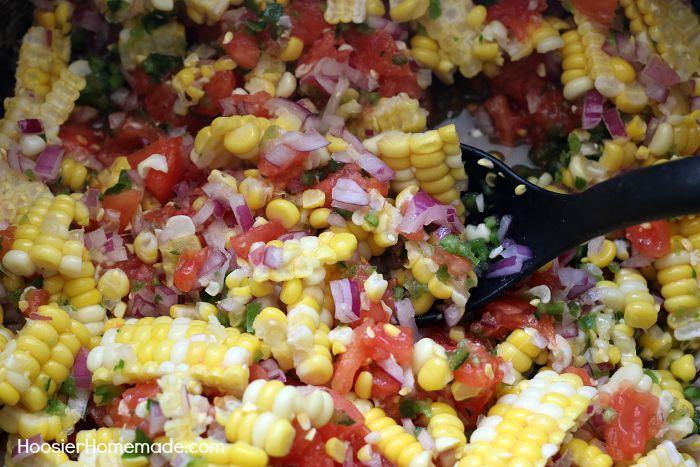 After the corn is cool, and cut off the cob, chop the rest of the vegetables; tomatoes, peppers, onion and garlic. In a small bowl, combine the cilantro, cumin, salt, and sugar with the vinegar, whisk and add it to the vegetables. Cook the mixture until it comes to a boil, then reduce heat and simmer for 15 minutes.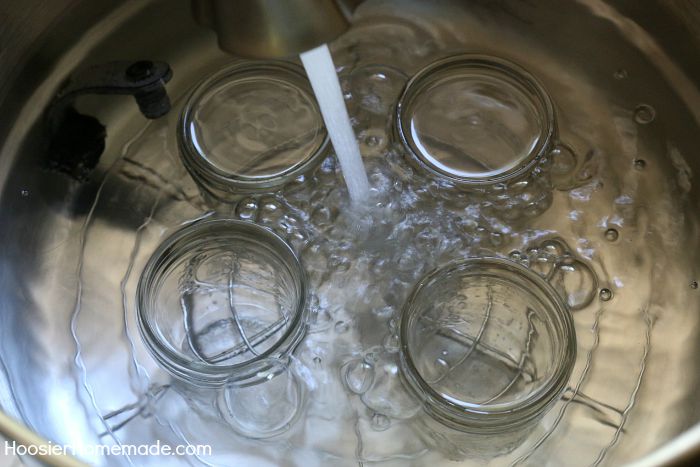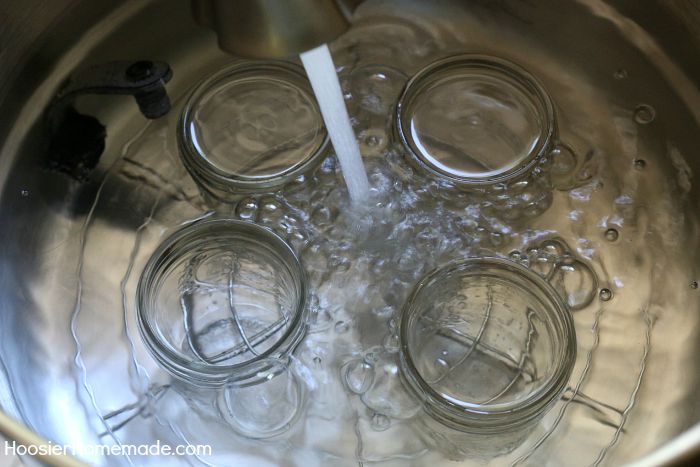 Meanwhile, you will need to prepare the jars for canning. We set the FreshTech Automatic Home Canning System right next to the sink, making it super easy to fill. The jars should be slightly covered with water. It's easiest to add a little water at first, then fill the jars with water, then add more, that way the jars don't float around in the water.
Turn the canning system on, bring to a simmer and heat for 10 minutes to sterilize the jars. While the jars are heating, wash the lids and rings in hot soapy water and set on a towel.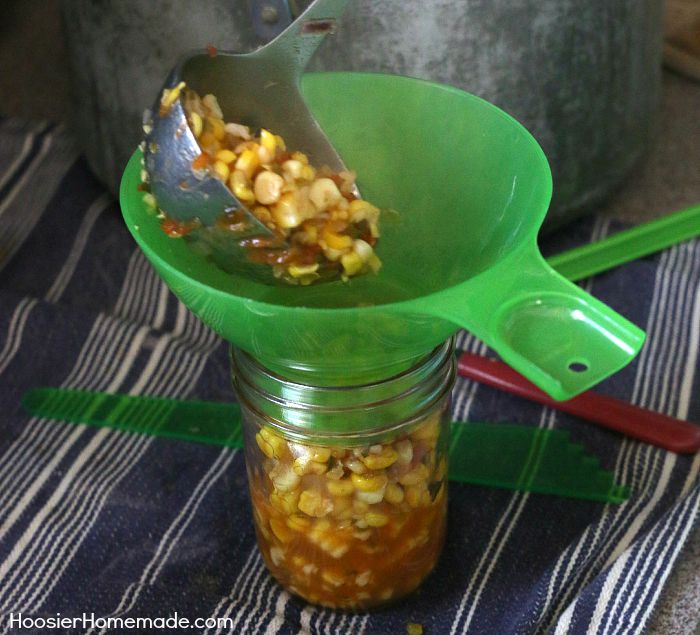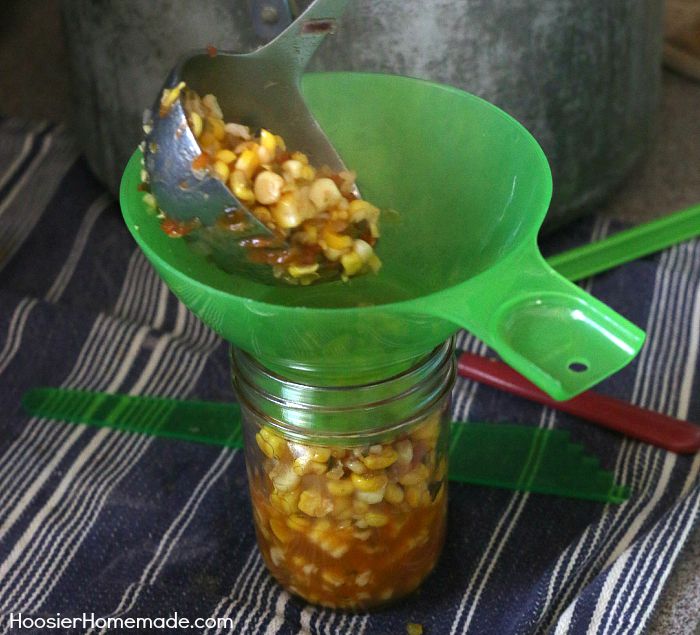 The tools that Ball® Canning sells, make the process super easy. Using the funnel, fill the jars with the Corn Salsa.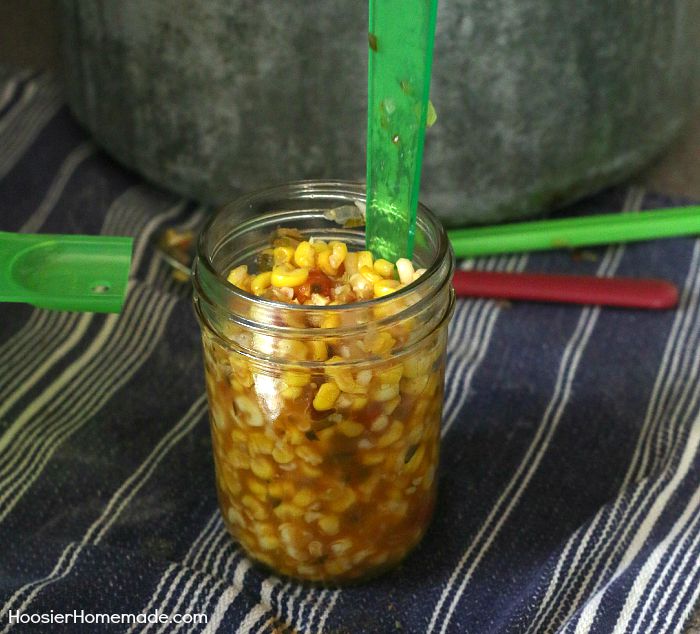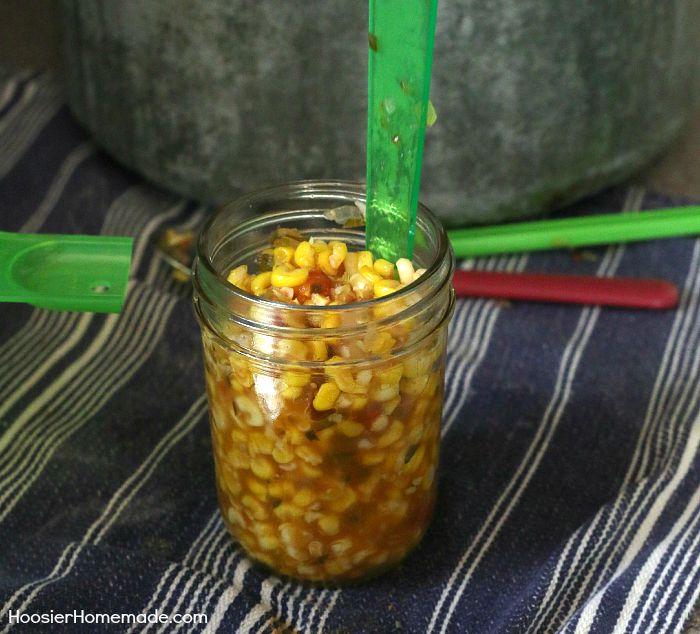 Be sure that the air bubbles are removed with the Bubble Remover and Headspace Tool. And be sure you leave 1/2 inch of headspace.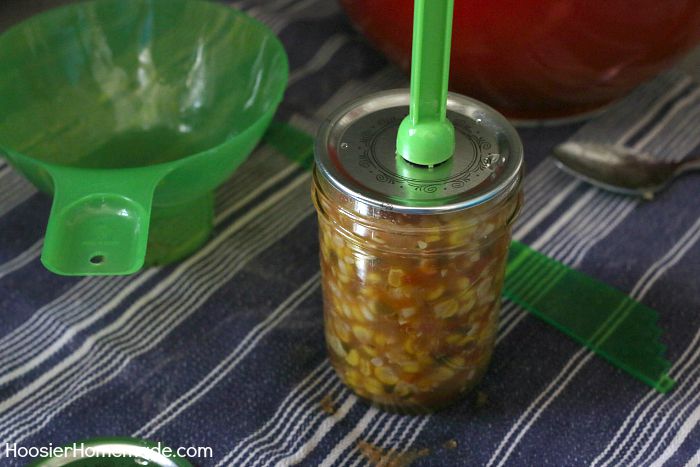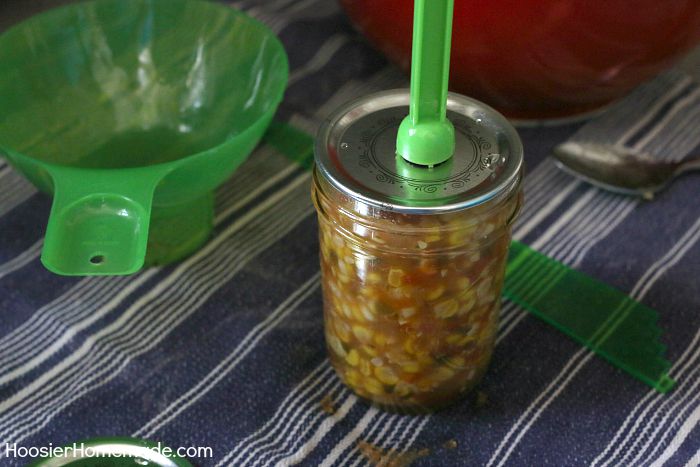 Wipe off the rim and edge of the jar, then add the lid using the Lid Lifter.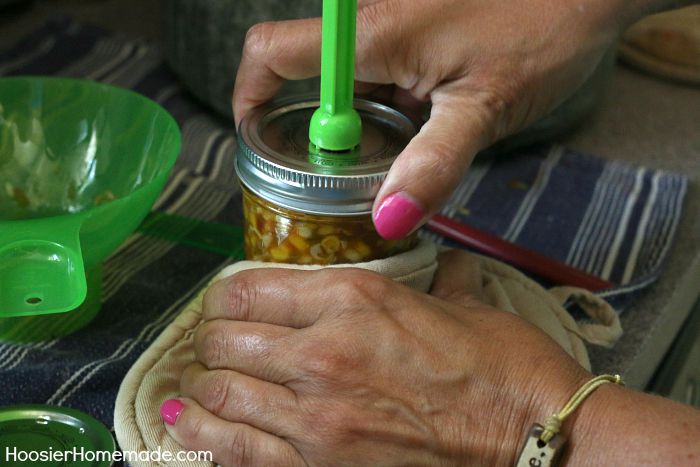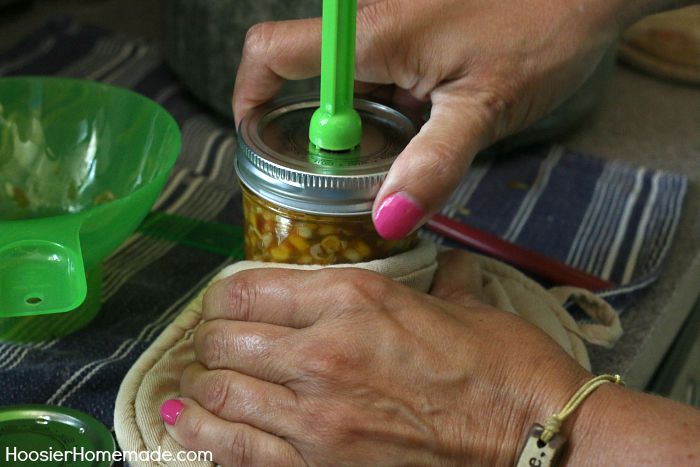 Then add the ring and tighten.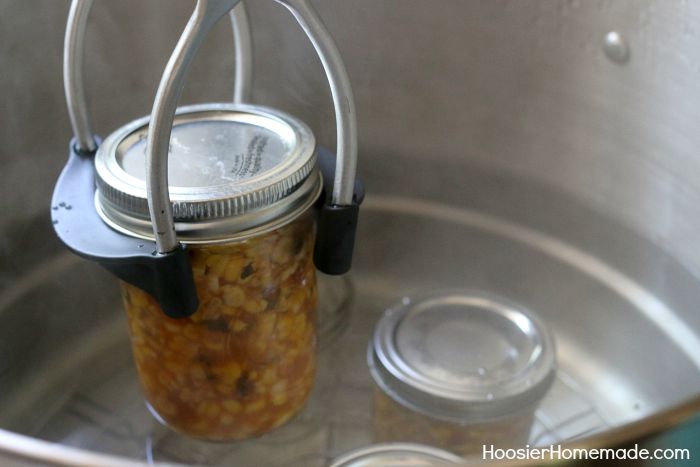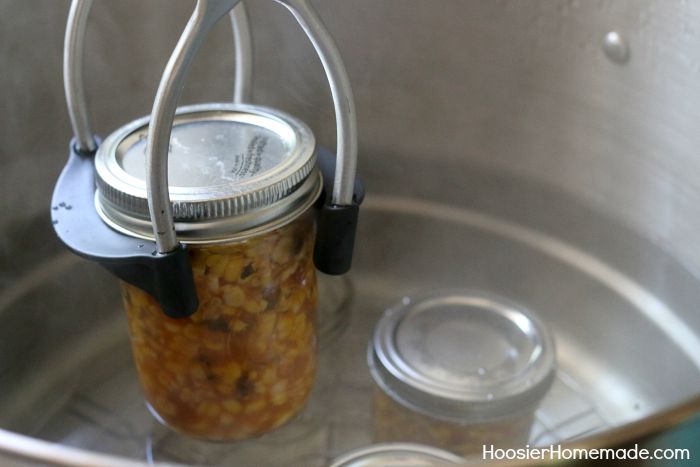 Using the Secure-Grip Jar Lifter, add the filled jars back into the canner. I like the spring loaded lifter the best.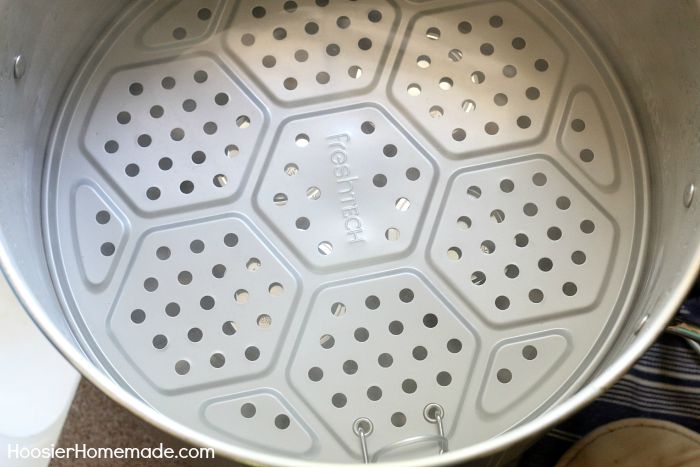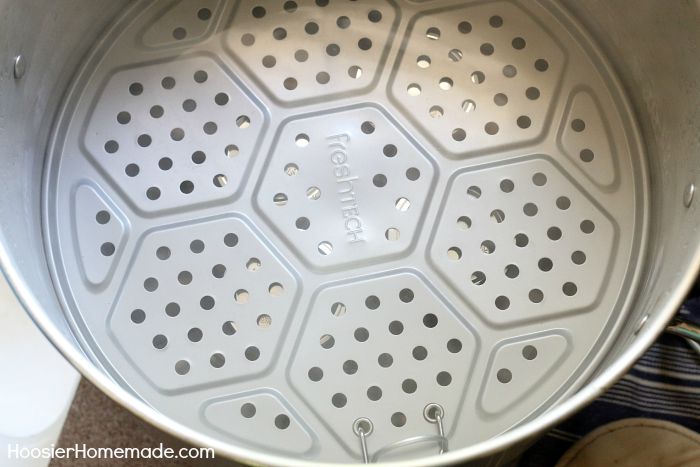 After all the jars are in the water, add more water so there is about 1 inch above the jars. Then add the Diffuser Rack, this rack adds to the heat efficiency, and diffuses the boiling evenly within the pot. Then turn the dial to canning, and process for 25 minutes once it has come to a boil.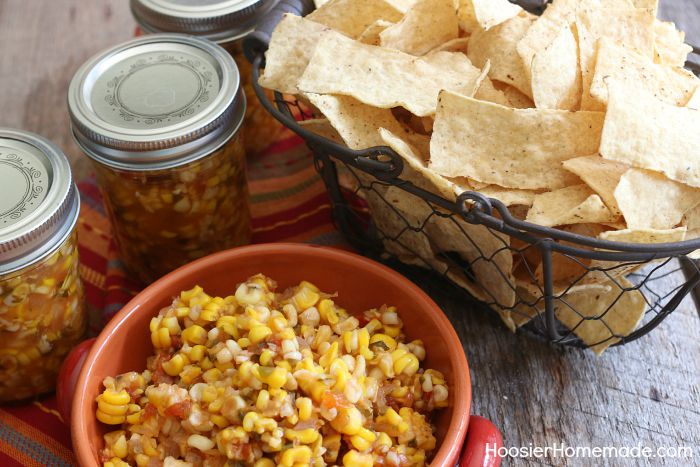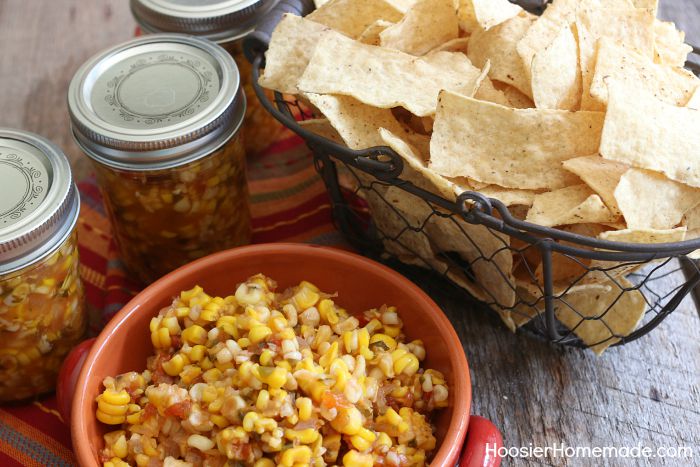 Be sure to join the Can-It-Forward Day today, August 1st, from 11 a.m. – 4 p.m. EST. If you're new to preserving or an experienced canner looking to give the gift of canning to someone else, be sure to check out the exclusive offer during the presentation. Ball® Canning is offering the Beginner's Canning Kit with Free Shipping for only $5.
And you can get the FreshTech Automatic Home Canning System, a case of Spring Green Heritage Collection pint jars and a Ball Blue Book for only $99 and free shipping.
Would you do me a favor? Take a minute to visit the Ball® Mason Jar  Celebrity Auction by (August 11, 2015) and bid on jars from stars to benefit the No Kid Hungry Campaign. You could own a celebrity-autographed mason jar filled with their favorite items!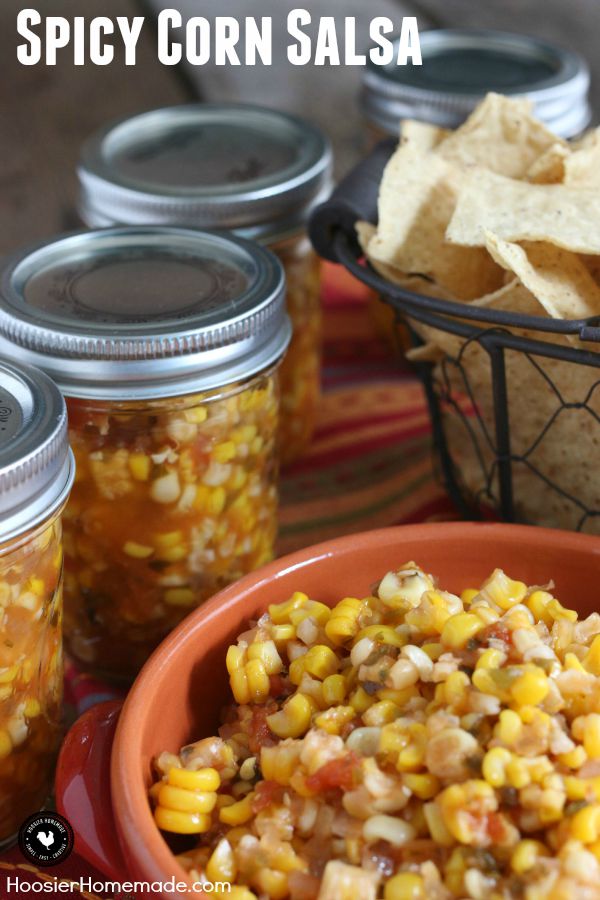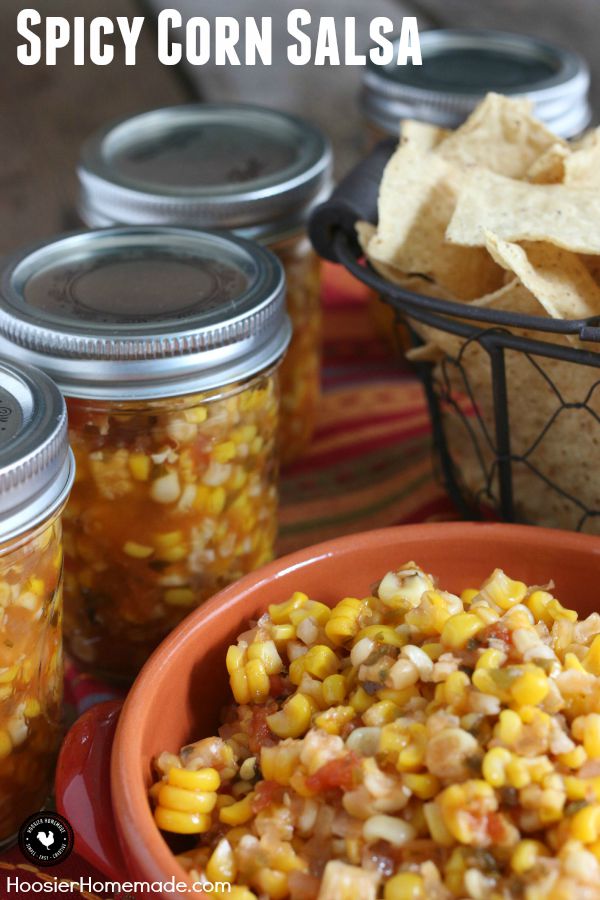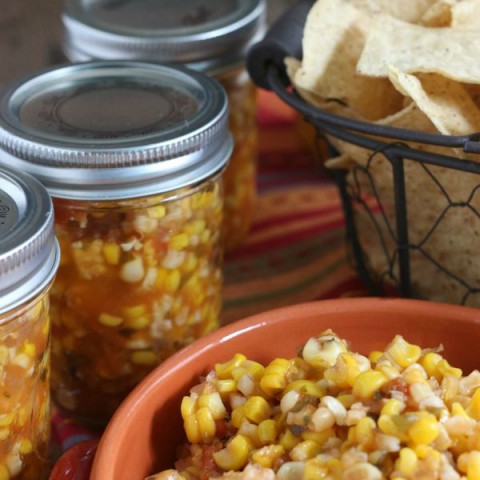 Spicy Corn Salsa
Grab the Chips! It's time to make this delicious Spicy Corn Salsa! Add a little heat or a lot - just the right amount!
Ingredients
6 large ears corn (6 cups), cooked and cut off cob
2 pounds tomatoes (2 cups) peeled, seeded and chopped (soak in hot water to remove peel if necessary)
1 (2 teaspoons) Jalapeno Pepper, seeded and diced finely
1 (1/4 cup) Poblano Pepper, seeded and diced finely
1 cup red onion, diced finely
2 garlic cloves, minced
2 tablespoons fresh cilantro, chopped finely
2 teaspoons ground cumin
2 teaspoons salt
1 cup sugar
1/2 cup white distilled vinegar
Instructions
Boil corn, cool and cut off cob, add to large pot on stove
Chop all vegetables; tomatoes, peppers, onion and garlic and add to pot
In a medium bowl, whisk together cilantro, cumin, salt, vinegar and sugar, add to pot and stir to combine
Bring to a boil, reduce heat and simmer for 15 minutes
Prepare jars for canning
Ladle salsa into sterile jars
To use FreshTech Electric Water Bath Canner
Place filled jars onto canning rack in the canner with simmering water. Place steaming and diffuser rack on top of jars.
Process for 25 minutes according to user manual.
Nutrition Information:
Yield:

6
Serving Size:

1
Amount Per Serving:
Calories:

297
Total Fat:

2g
Saturated Fat:

0g
Trans Fat:

0g
Unsaturated Fat:

2g
Cholesterol:

0mg
Sodium:

1016mg
Carbohydrates:

69g
Fiber:

6g
Sugar:

45g
Protein:

6g
Follow Ball Canning on Pinterest, Facebook, Twitter, and Instagram for more inspiration!