It's time for a little holiday crafting! Time to get out the ribbon, glue gun and glitter paint and let your creativity flow! These Glitter Letters are super easy! They make a beautiful decoration for your home but also an easy gift to make for a friend, teacher or co-worker.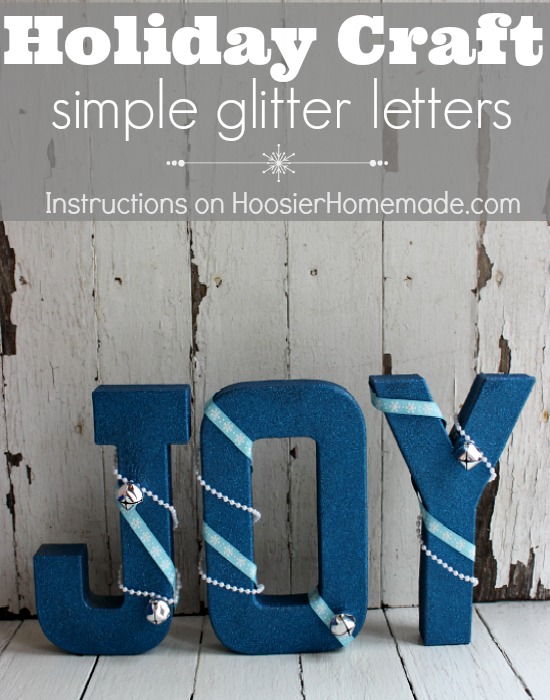 This post is brought to you by Krylon
We have covered letters in many different styles – some with scrapbook paper, some with yarn and grass, some with pink burlap and even some with chalkboard paint.
The variety of wooden letters that are available now is great! These letters are chunky cardboard, but the Glitter Blast Spray makes them look really fancy.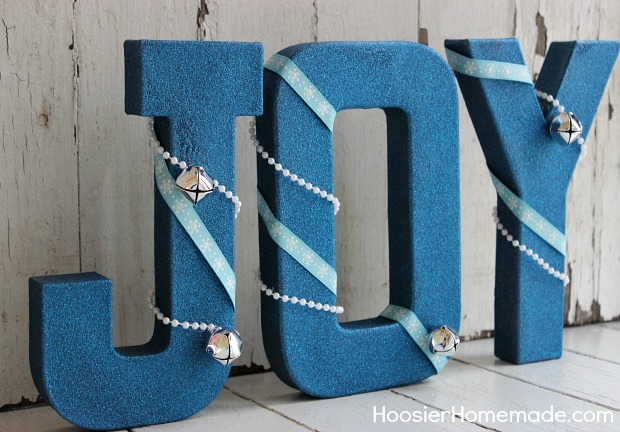 Let's gather our supplies…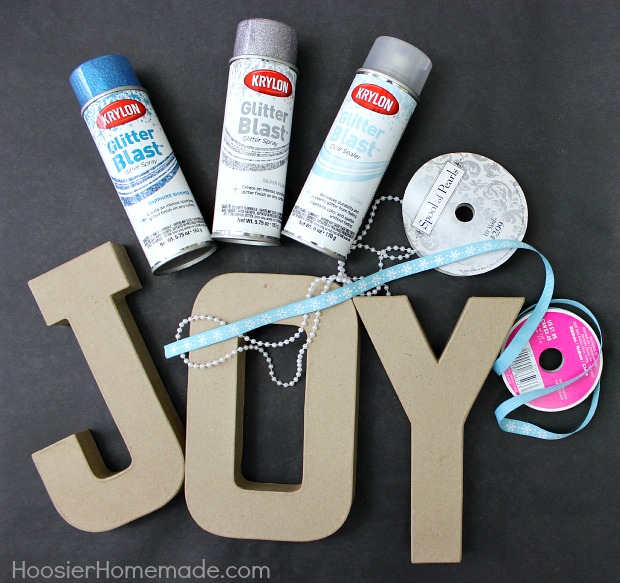 Simple Glitter Letters Supplies
Krylon Glitter Blast Glitter Spray – available at Walmart near the other spray paint
Krylon Glitter Blast Clear Sealer
Letters – these are from Hobby Lobby, you can also find them at Michael's or other craft stores
Ribbons or embellishments of your choice
Glue – I used a hot glue gun
Directions
In a well ventilated area, cover letters with Krylon Glitter Blast Spray. Let dry in between coats
Add Clear Sealer and let dry
Using a hot glue gun or other glue, attach the ribbons and embellishment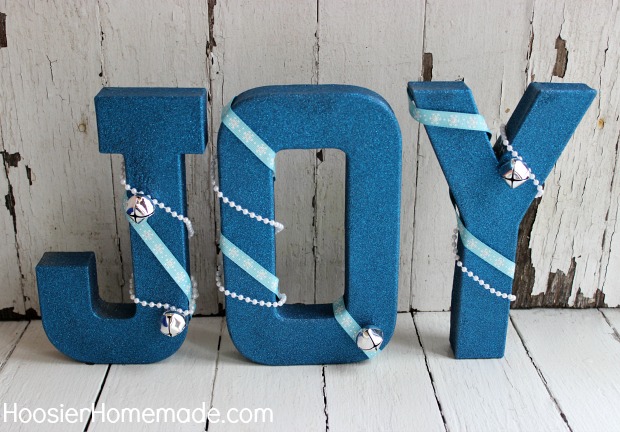 Krylon Glitter Blast Glitter Spray is available in a wide variety of colors! I think these letters would be super cute for a girl's bedroom with her name spelled out and painted with the Fierce Fuchsia!
Glitter Blast has an uniquely intense sparkling glitter finish, adheres well to most surfaces, even plastic and craft foam, is acid-free for scrapbooking and the Clear Sealer adds durability, prevents glitter from flaking and maintains color without fading. The Glitter Blast dries to the touch in about 20 minutes and you can handle it after 24 hours.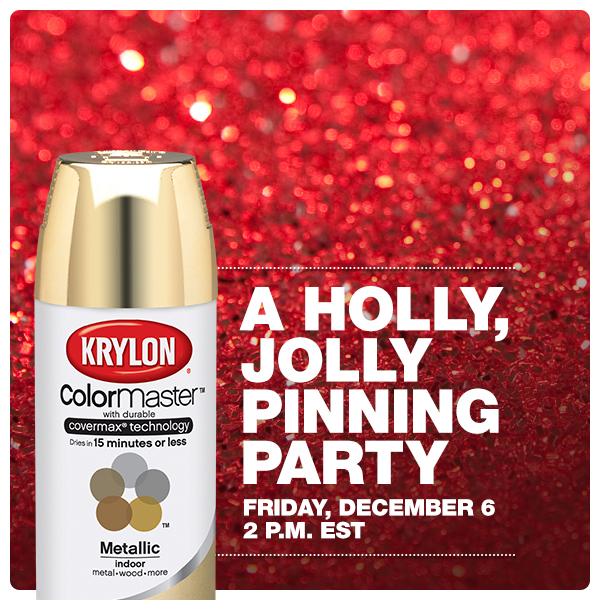 Join us for the Holly Jolly Pinning Party sponsored by Krylon
Party sponsor: Krylon Pinterest
Where to be: Holly Jolly Pinterest Board
What day: Friday, December 6th
What time: 2:00 p.m. EST
Details: Gather inspiration from the Krylon Bloggers
Prizes: Enter to win a $200 Walmart Gift Card and more