Decorating for Fall, next to Christmas, is my favorite time of year. The warm colors just make your home feel cozy. Today I have a simple Fall decorating idea for you that you can use on a Mantel, table or shelf.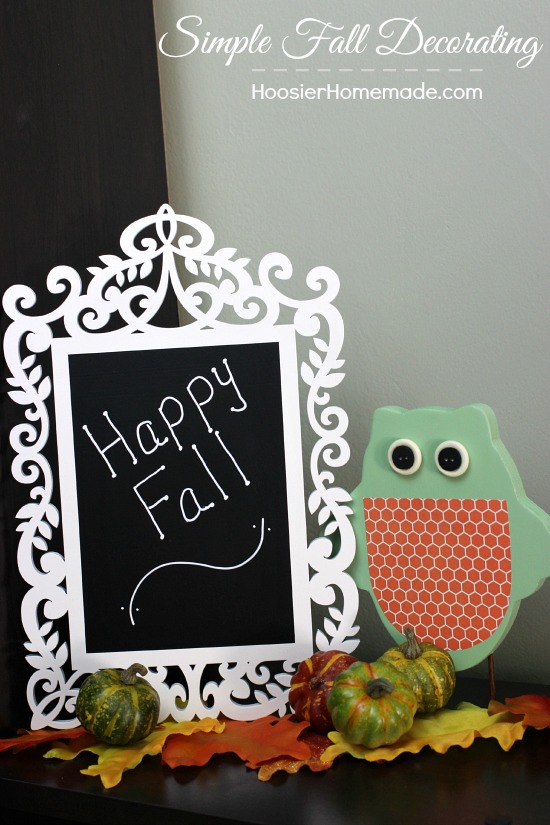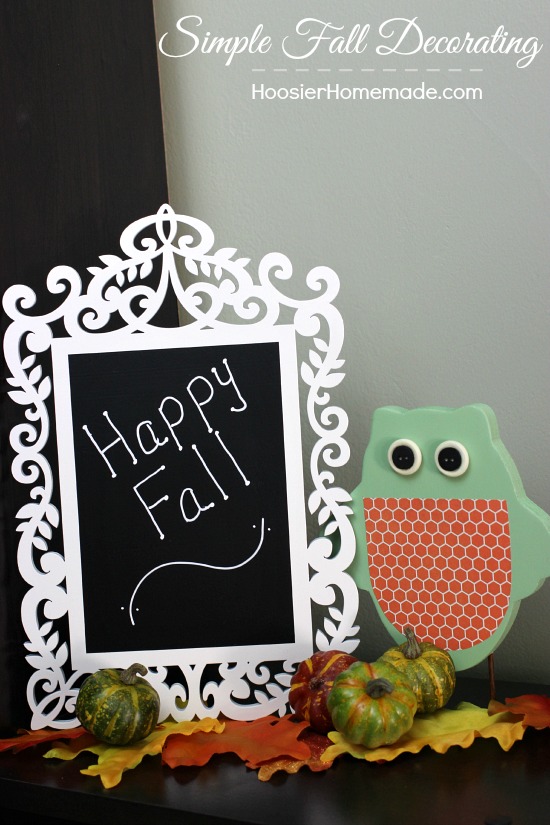 This is the first month I have participated in the Krylon Mystery Box Challenge. I received a box full of supplies and then was challenged to put on my thinking cap to come up with a decoration. It was fun and certainly a challenge, but I loved it! Of course, you all know I love Krylon and their products!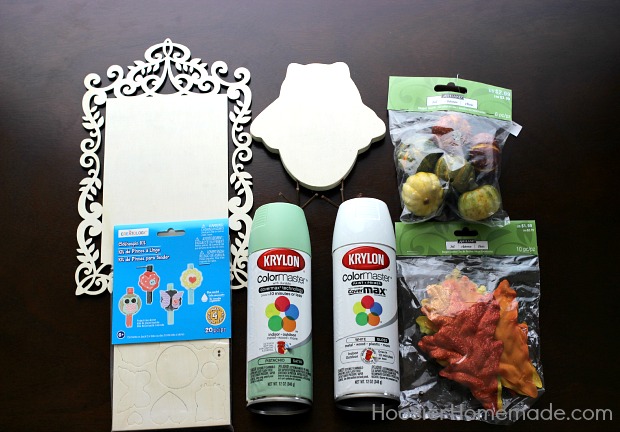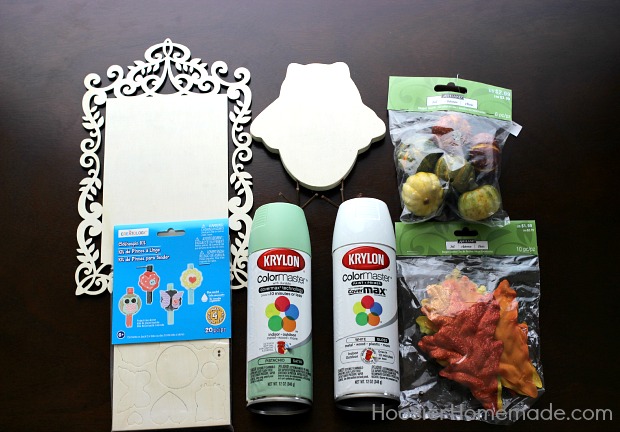 Here's what we received in the Krylon Mystery Box…
Krylon Colormaster White
Krylon Glowz Spray Paint (not pictured) We decided after I took this photo to use it on the owl's eyes
Wood cut out
Wood Owl
Clothespin kit – we used the circles for the eyes
Pumpkins and Leaves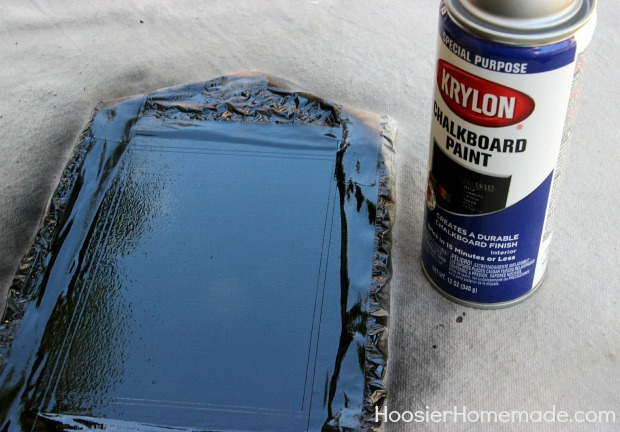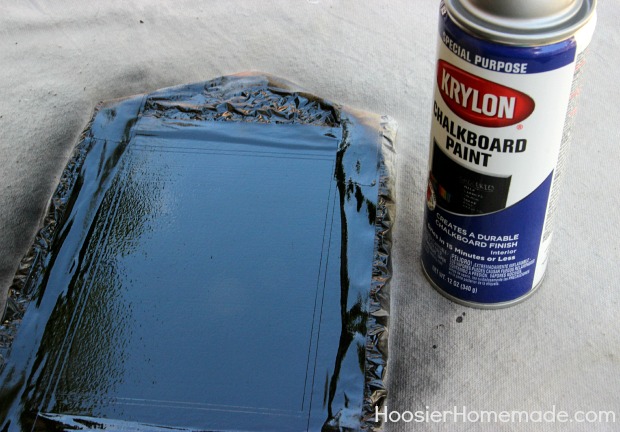 First we painted the whole wood cut out with the white Krylon paint. After letting it dry, the outer part was taped off and then the inside was painted with Krylon Chalkboard Paint.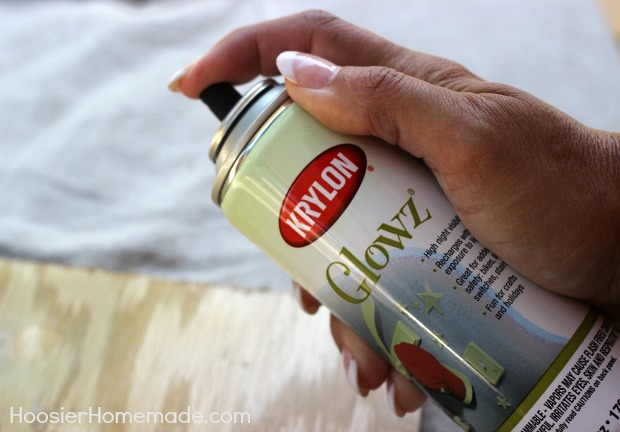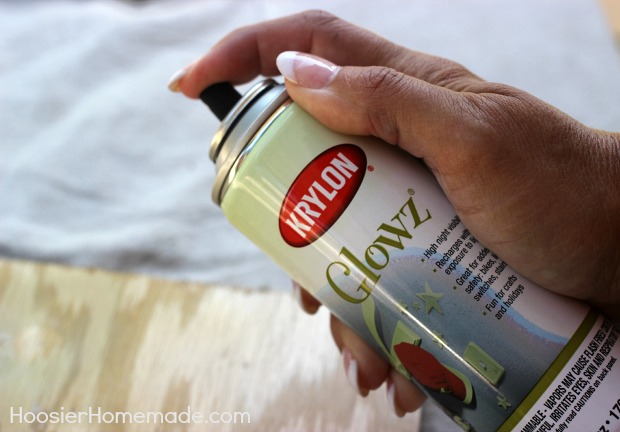 While the sign was drying, it was time to paint the owl and eyes. To add some sparkle, we used the Glowz paint for the eyes.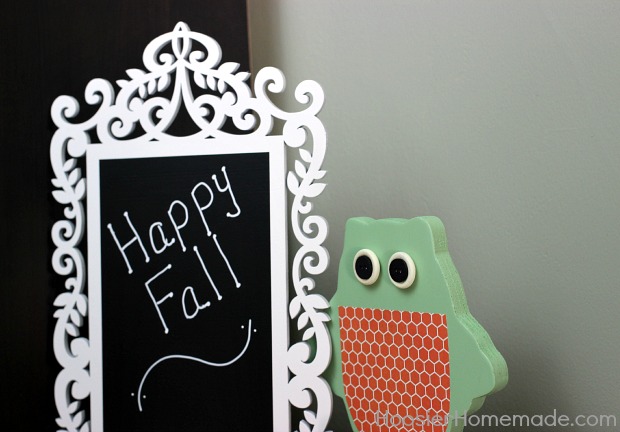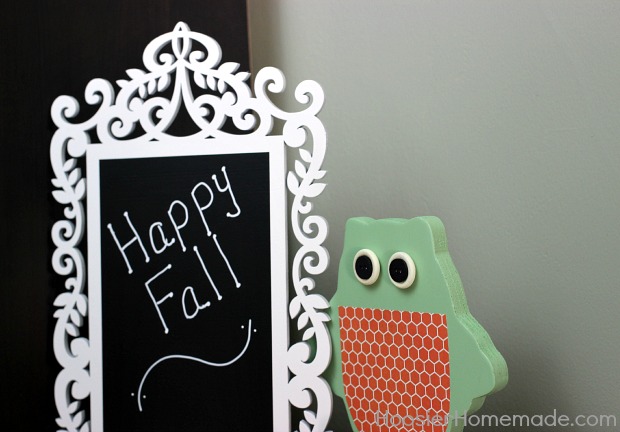 To add a little decoration and color to the Owl, I cut out scrapbook paper then used glue mixed with a few drops of water. With a brush, I applied the glue to the back of the paper, then applied it to the owl. To seal it down, I applied the glue over the whole piece of paper.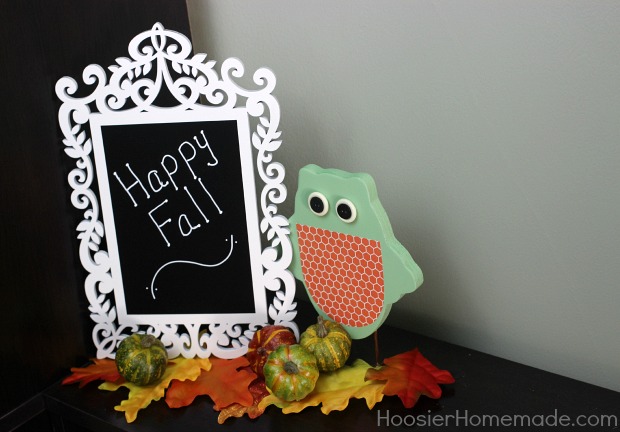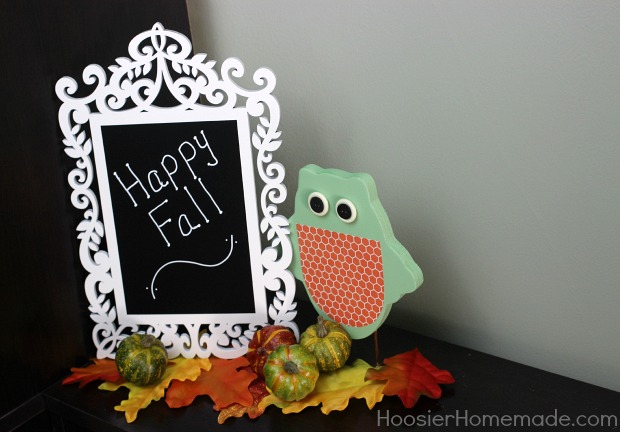 The pumpkins and leaves add a festive touch and a splash of color.
For more fun ideas from the Krylon Mystery Box Bloggers, visit the Pinterest Board!