Do you have a book lover in your life? Or perhaps a coffee lover? Give them a Key to your Heart with this simple bookmark that you can make in minutes and treat them to a coffee break.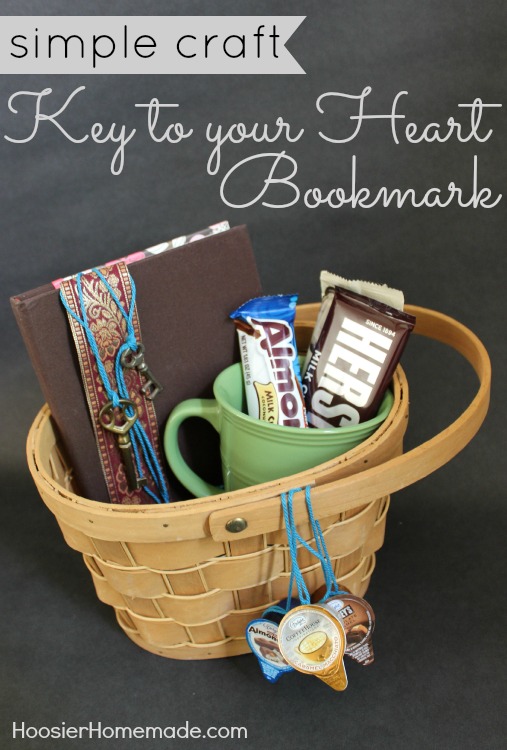 With Mother's Day quickly approaching this coffee break basket is perfect for you to show your Mom, Grandmother, Sister or Friend how much you love them! Who wouldn't love a beautiful bookmark, new coffee mug, a bit of sugar and some International Delight Coffee Creamer to make that cup of coffee extra special?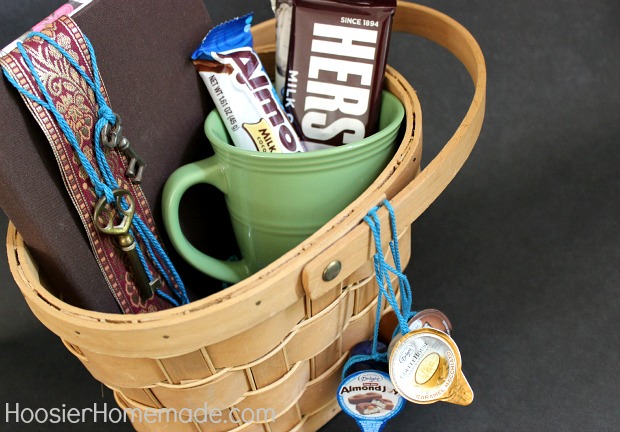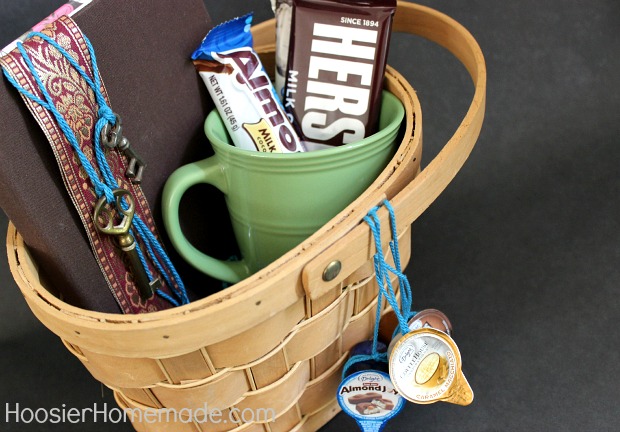 The design options are endless for the bookmark, let's chat about how to make it.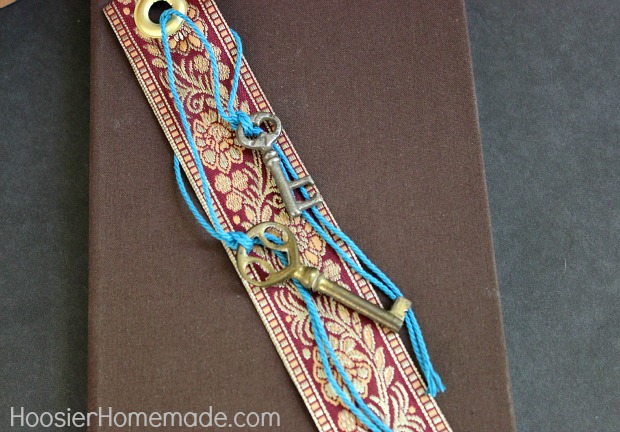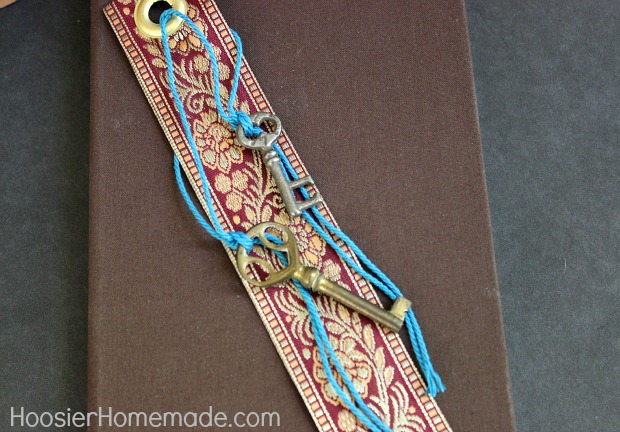 Key to your Heart Bookmark Supplies
Ribbon – any design or width is fine, I recommend at least 1 1/2 inch wide though
Heat & Bond – to secure the ribbon together, this can be found in the sewing area at Walmart or the Fabric Store
Twine or ribbon to attach the keys
Keys – I used antique keys that were my Dad's, you can also find them at Antique Stores or Flea Markets
Grommet – We showed youhow to attach a Grommet on the Bucket Cover, you could also attach the ribbon around the top
Directions
Iron on the Heat & Bond to the wrong side of the ribbon, according to directions on package
Peel off paper backing and iron the ribbon together making it double sided
Attach the grommet according to directions on the package or learn how we did it
Tie the keys on with ribbon or twine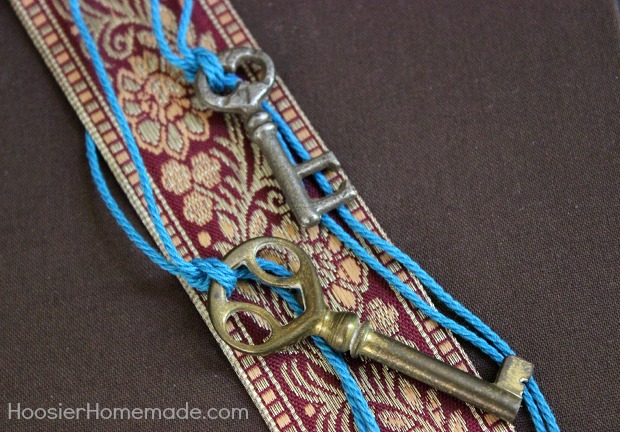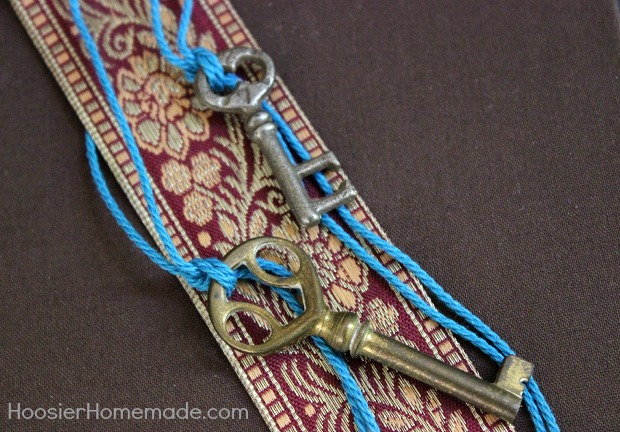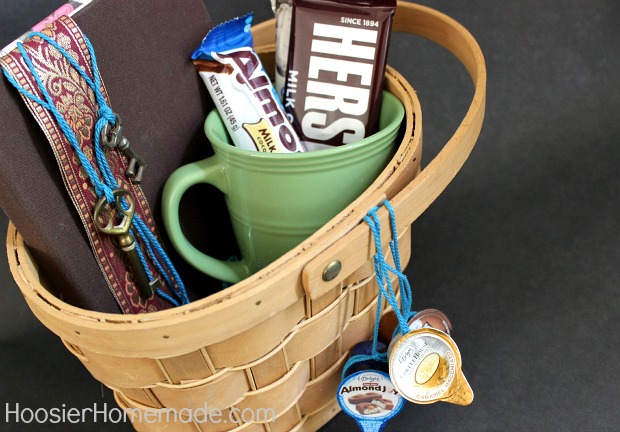 Next find a basket or small container to hold the book and mug.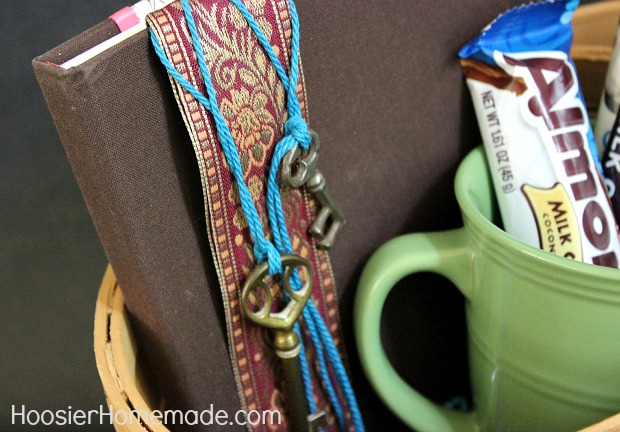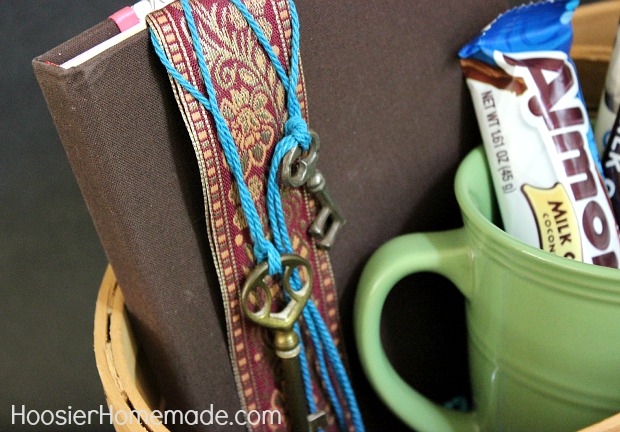 Add a few candy bars to the coffee mug and add the book and mug to the basket.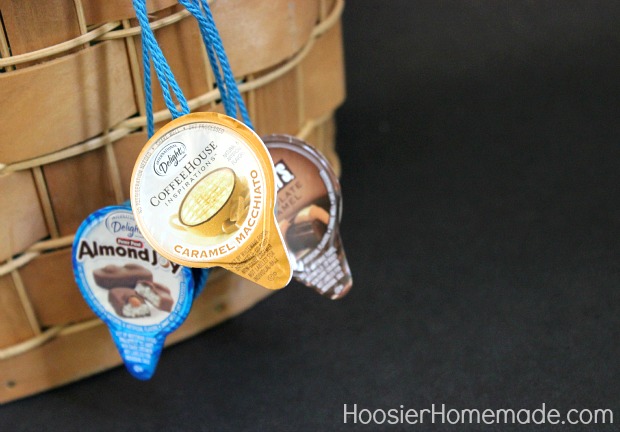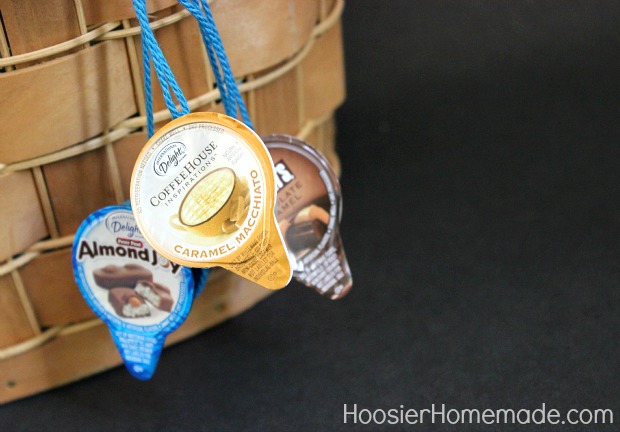 Tie on their favorite International Delight Coffee Creamer to the basket. Check out my Pinterest Board with my favorite flavor…Cinnabon!
What's Your ID? International Delight is looking for their most passionate flavor fans. Put your ID on the map to enter to win a Magical Trip, play games and discover more unexpected delight. Share your ID flavor at http://whatsyourid.com. 
This is a sponsored conversation written by me on behalf of International Delight. The opinions and text are all mine.