Walmart has added a new payment option for online shopping, and it might be the next great convenience. This new option lets customers who may not have the option to own a credit card pay for their online purchase at their local Walmart with cash.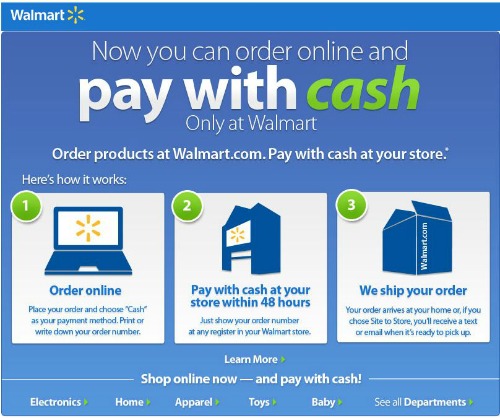 Now you can pay cash for thousands more great Walmart products online at Walmart.com. Just place your order online and pay with cash in a Walmart store at any register. Once you pay, your order ships, either straight to your home or to your store where you can pick it up.  The process is simple.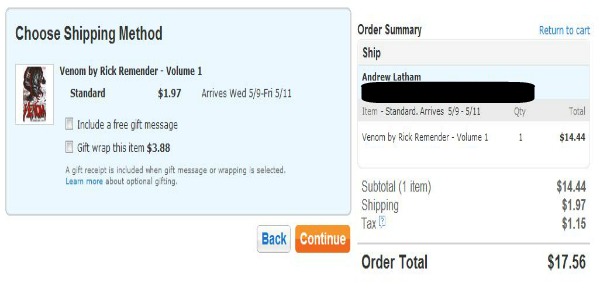 First, pick out the products that you want to buy.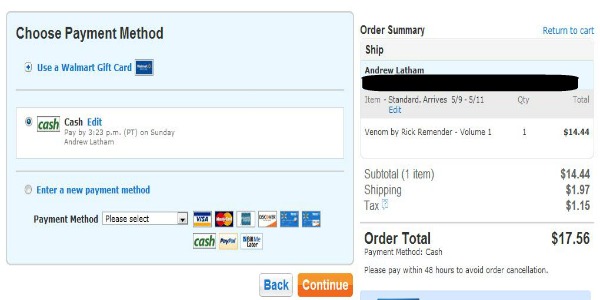 This is where you scroll down to the new cash option.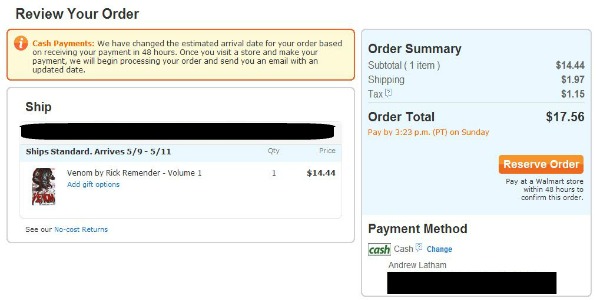 A few clicks later you'll be asked to print out your order. This page includes a bar code that will be scanned at the cash register.
All you have to do at this point is take the print-out to the register and have an employee scan it, just like any other item. After that it comes to the simple waiting game that is online shipping.
I found this process to be quite easy. The only true difference is paying for the order at the store. The employee at my store was untrained in how to work the transaction, but then again it is a brand new feature. All he had to do was call an appropriate supervisor to run him through it. Even with that delay the process took about five minutes. I could see myself using this service again happily. It's nice to see a feature that caters to those who may not have or even want a credit card. Making cash pay an option for online shopping is something I hope to see implemented more in the future.
Read all the Pay with Cash details

Disclosure: This post is part of a campaign I am participating in with the Walmart Moms. Walmart has provided me with compensation and product for this post. My participation is voluntary and opinions, as always are my own.