Scandinavian Tree: 100 Days of Homemade Holiday Inspiration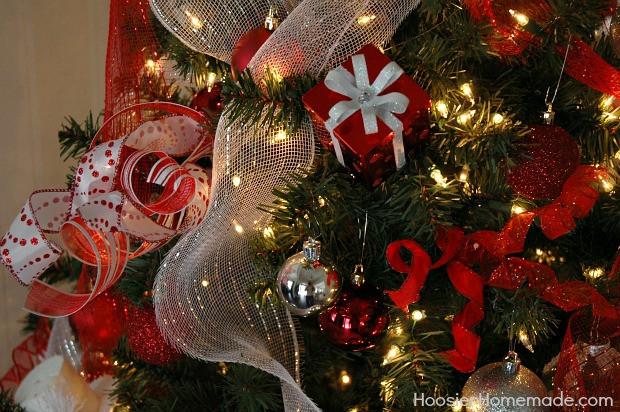 Today's inspiration is sure to put anyone into the Holiday spirit!  Since it's almost time to pull out the Christmas trees and start decorating, I couldn't wait to share my Scandinavian Christmas Tree from last year with you again! Over the years I have put up many different styles of Christmas trees, from the very traditional to modern. In fact, I usually put up between 10 – 12 trees.
Last year though, our newest tree was very different, with only white, red and silver for the decorations. Some of the ornaments are also handmade and the cool picks and curly-q's are also very easy to make.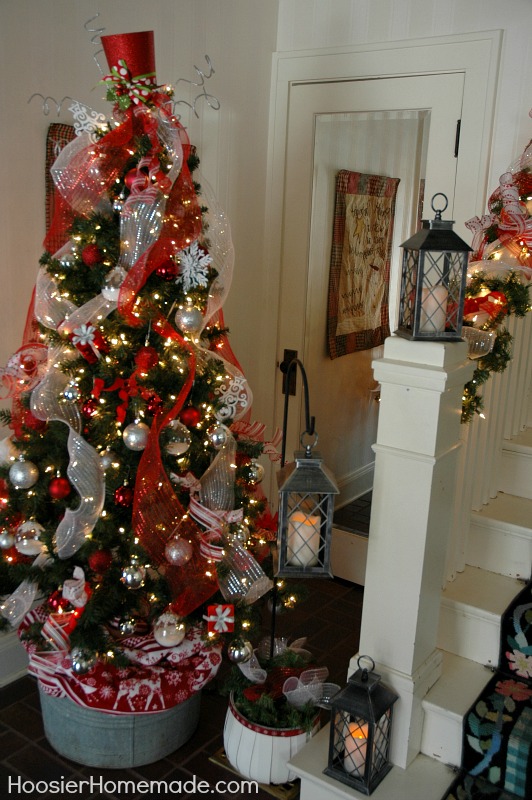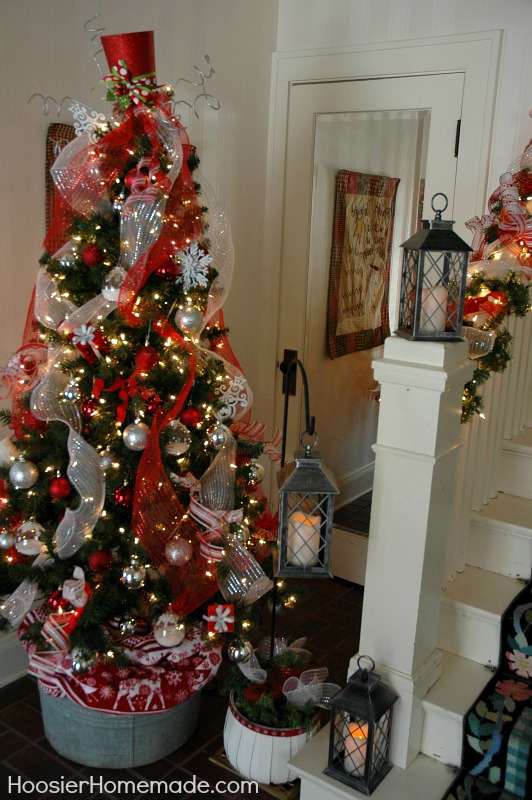 Want to make your own Scandinavian Tree?  Find out how in the link below:
from Hoosier Homemade