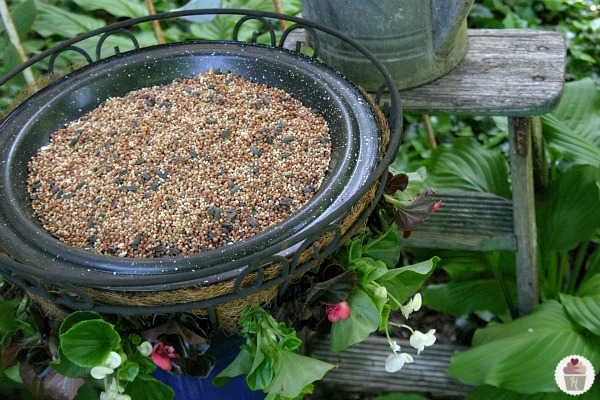 It's very early in the morning, I glance out my office window to see a beautiful Cardinal Red Bird at the Bird Feeder. Creating a one of a kind Bird Feeder with items from around the house and repurposing them, is a way to add your own style to your landscaping. By adding flowers along with the bird seed, you also attract a variety of birds that will give you enjoyment all Summer long.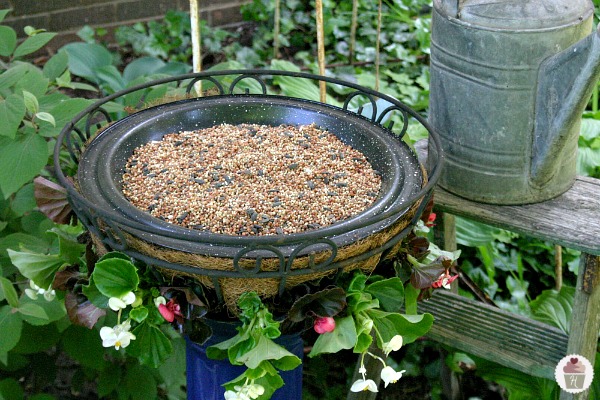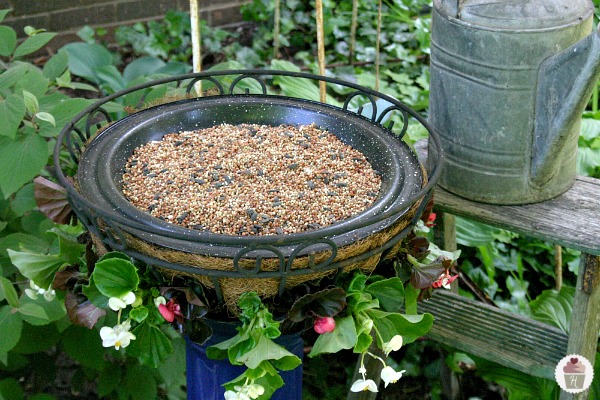 Scouring my home for items that I can transform and create a fun new project, is one of my favorite things to do. Sometimes you just need to look at an item in a different way, like when I was searching for a saucer to fit in the top of the feeder, after trying a few other items, I spotted an old canning pot tucked away in the basement…bingo! the lid, flipped upside down, worked perfectly.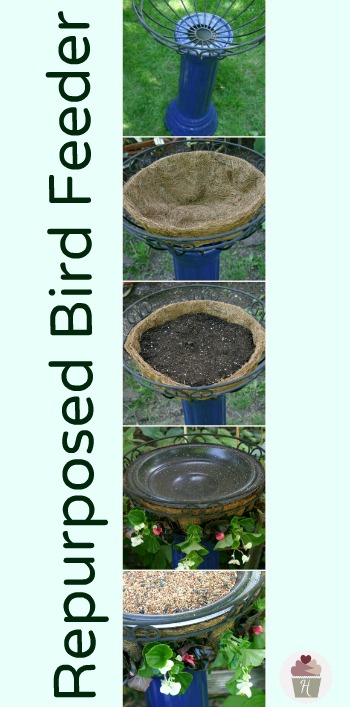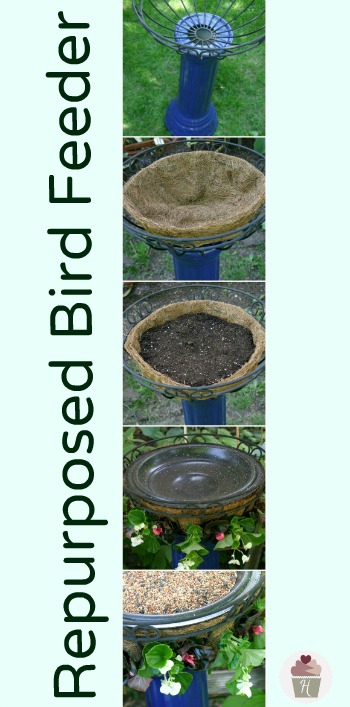 Repurposed Bird Feeder Supplies:
Bird Bath Base
Wire hanging basket
Coconut basket liner
Potting Soil
Flowers
Lid from a canning pot or other saucer that fits in your basket
Bird Seed
How to make the Bird Feeder
Remove any chains or hangers from wire basket
Place basket on top of bird bath base
Add coconut liner, you may need to cut the liner with scissors depending on the size of liner and basket
Fill liner with potting soil
Make a hole in the liner and plant flowers
Add lid or saucer to the top
Fill with bird seed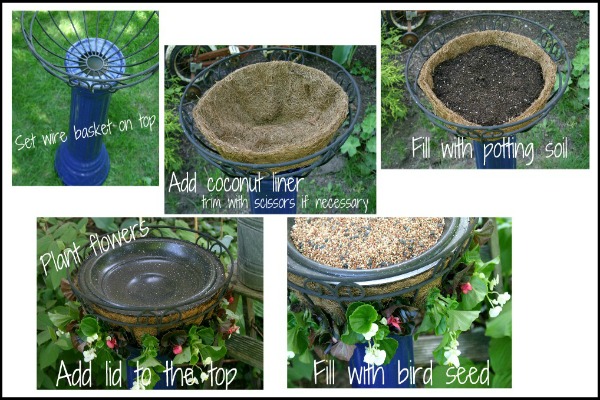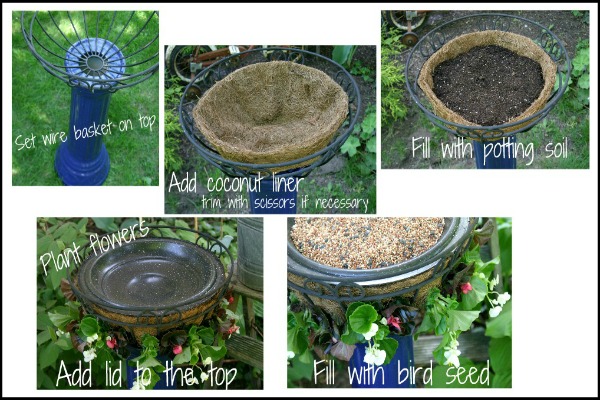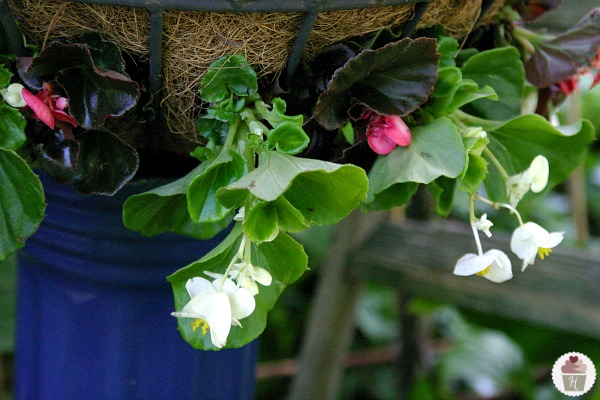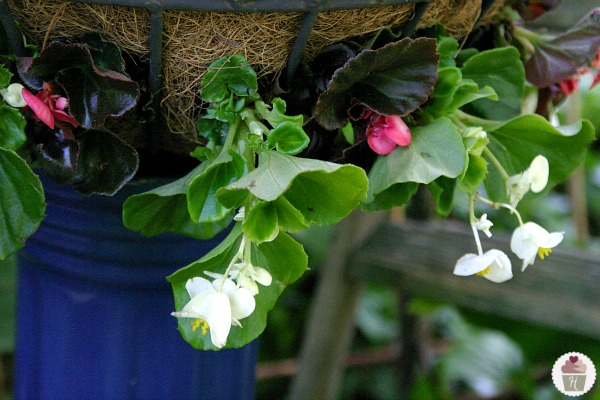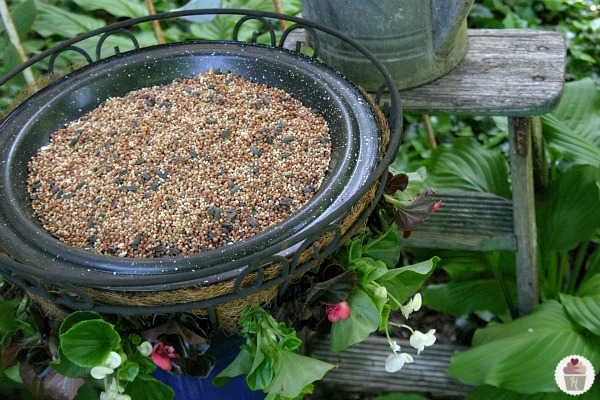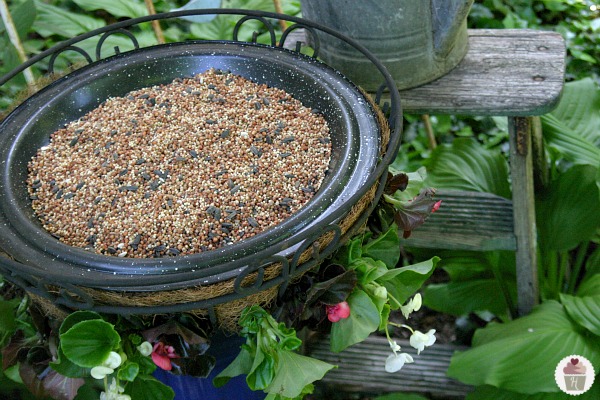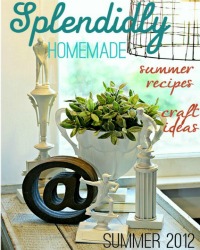 Find more DIY projects, decorating and recipes in the Splendidly Homemade Summer Edition!
Linking to…Show & Tell Friday