Creating your own space and making it uniquely yours is a great way to show your imagination and creativity. Today I'm teaming up with the designers of Your Picks. Your Place. Sweepstakes to share with you a DIY Stencil Project using the African Kuba Stencil from the Global Glam Collection designed by Kim Myles from HGTV.
Most of the time when I think of stenciling, I think of creating a large wall or area, but creating a simple wall hanging is a great option. Maybe you have limited space, or live in an apartment where you aren't allowed to paint the walls or you are like me and love to change things around in your home and love a different look once in awhile.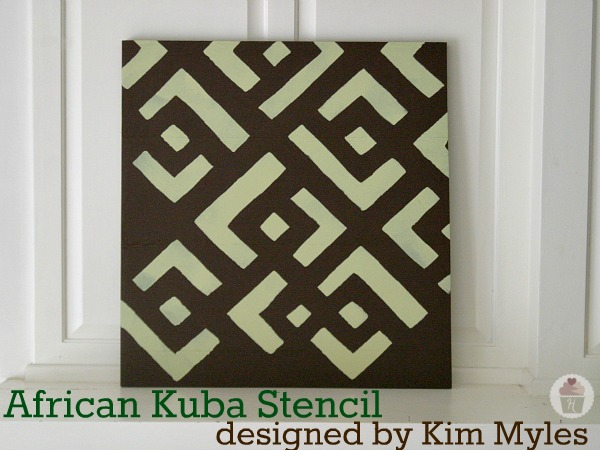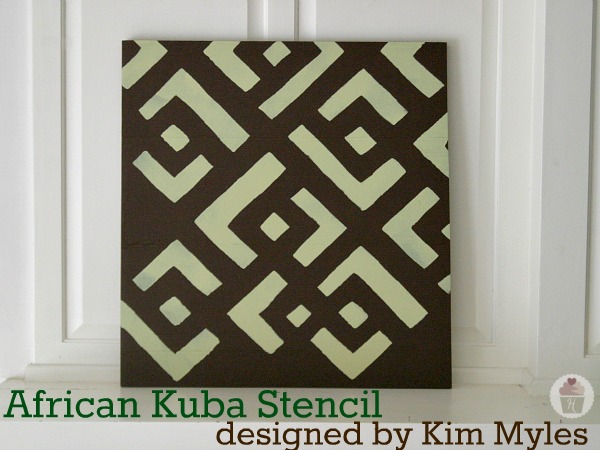 For this stenciling project, we used a piece of plywood, painted it brown and following the directions that came with the African Kuba Stencil, rolled on the light green paint over the stencil with a foam roller.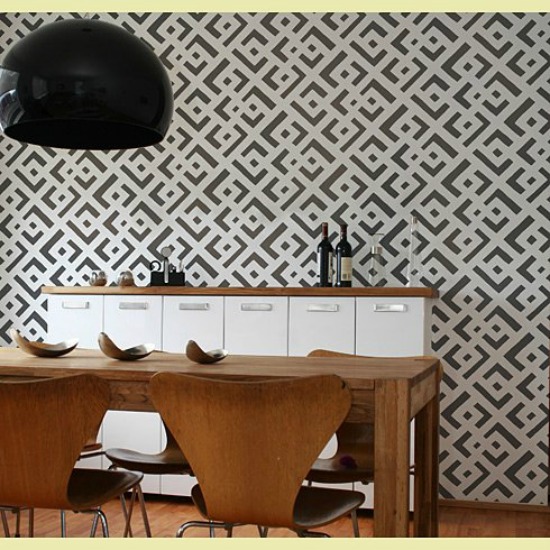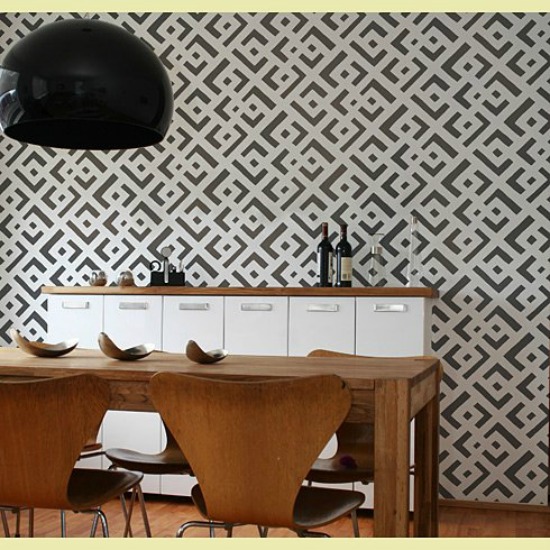 The artistry of geometric Kuba designs have been popping up in the most unexpected places lately. One of the beauties in using stencils is that you get the look of wallpaper without the hassle, and the ideas are endless…rugs, floors, ceilings, the list goes on.
If you are looking for more decorating ideas, you must head on over to the Your Picks. Your Place. Sweepstakes! From now until August 14th, you can see what the designers have dreamed up! Oh, and let's not forgot…vote and you could win $10,000!!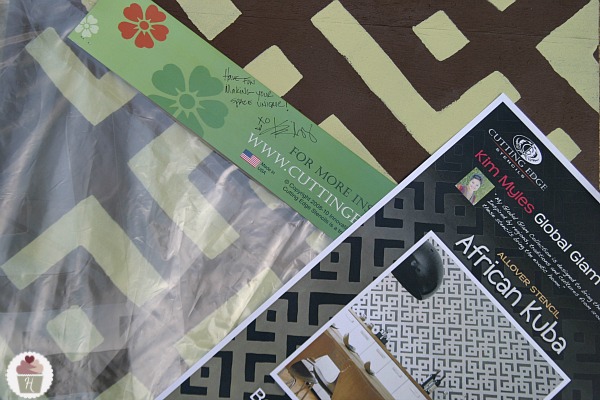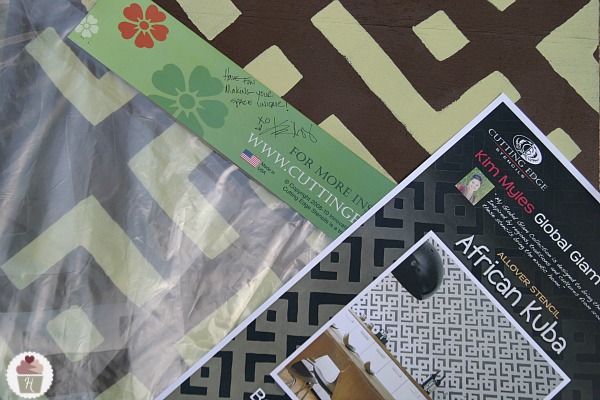 And guess what? I have an African Kuba Stencil for you!! One lucky reader will win a stencil AND it's autographed by Kim Myles…cool, right?
GIVEAWAY CLOSED –  Check the Giveaway Winners Page
GIVEAWAY GUIDELINES:
One lucky Hoosier Homemade winner will receive an African Kuba Stencil designed and autographed by Kim Myles
Entries only accepted on this page. Facebook and Twitter entries do not count.
Giveaway will remain open until August 10, 2012 at  10 p.m. CST. Winner will be chosen at random, notified by email and will have 48 hours to respond.
REQUIRED ENTRY:
Tell us your decorating challenge
OPTIONAL ENTRIES: Please leave a separate comment for each entry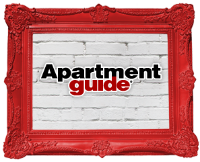 Disclosure: Apartment sent me the stencil to use. Apartment Guide and owner Consumer Source, Inc. partner with bloggers such as me to participate in blogger programs.  As part of that program, I received compensation.  They did not tell me what to purchase or what to say about any products and believe that consumers and bloggers are free to form their own opinions and share them in their own words. Consumer Source's policies align with WOMMA Ethics Code, FTC guidelines and social media engagement recommendations.