This Printable Calendar is not only functional, it's fun too! A full year of themed Mandalas to color!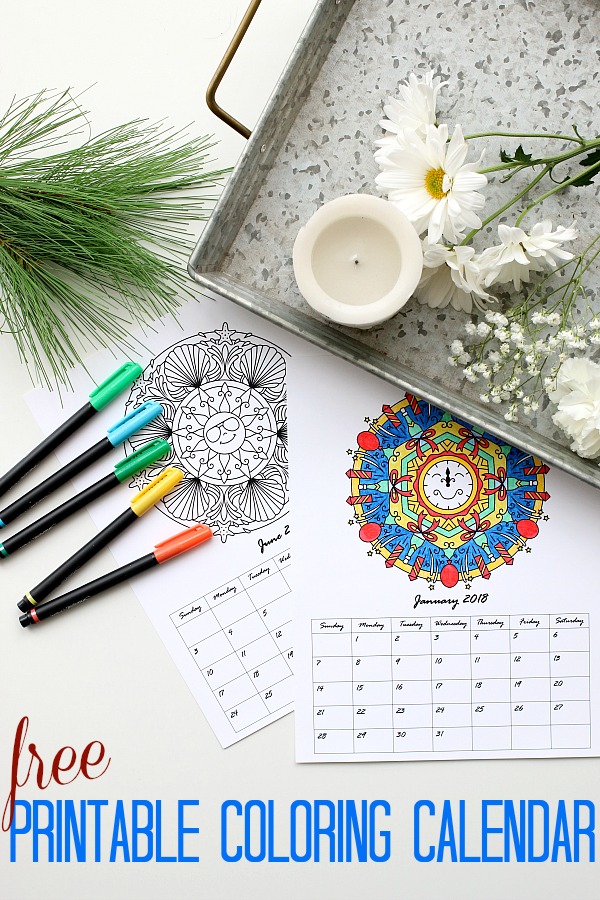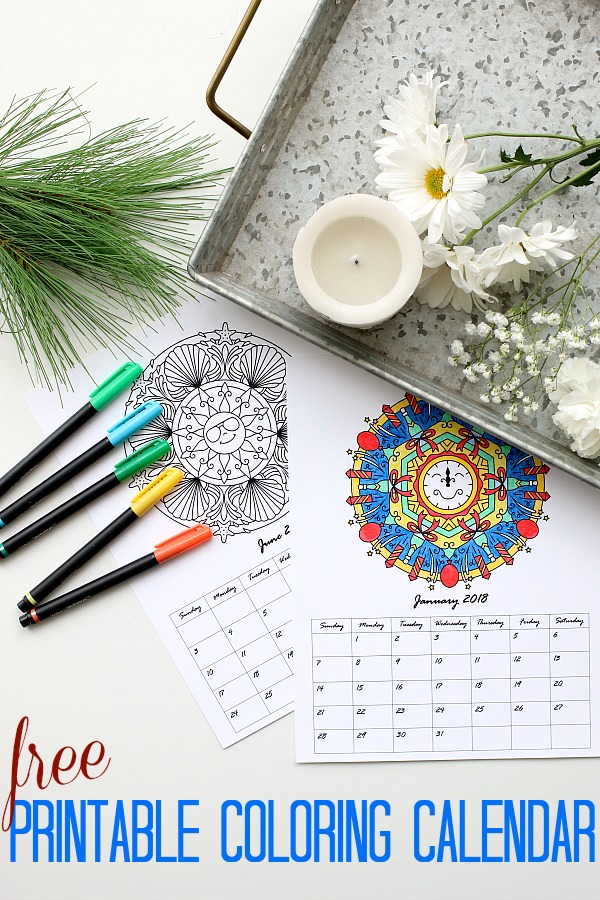 How often do you take time for yourself? One of my favorite ways to relax and take time for myself, is to color. Adult coloring is all the rage now!
In this face-paced world we all live in today, many of us just don't take the time we should to relax and perform some self-care. If you only have a few minutes to spare, coloring can do the trick!
While coloring alone isn't the same as full art therapy, it is therapeutic in its own right. Many therapists and researchers have touted the benefits of adult coloring. It helps increase mindfulness, can calm you down when anxious or stressed, and can help you sleep better at night if you're suffering from insomnia.
You can't beat those benefits, right?
Coloring helps you switch your brain off from all the other thoughts swirling around in there and focus just on the task at hand. If you want to try some adult coloring for yourself, we have a great calendar that is functional as well as fun.
This amazing, creative coloring calendar gives you a full year calendar for 2018. Each month is themed with a Mandala.
What is a Mandala?
A Mandala has become a generic term for any diagram, or geometric pattern. A Mandala is in fact, a spiritual and ritual symbol representing the universe.
The 2018 Printable Calendar has a theme each month:
January — New Years
February — Valentine's Day
March — St. Patrick's Day
April — Easter
May — Spring
June — Summer and Beach
July — Sun
August — Owl representing Back to School
September — Fall
October — Halloween
November — Thanksgiving
December — Christmas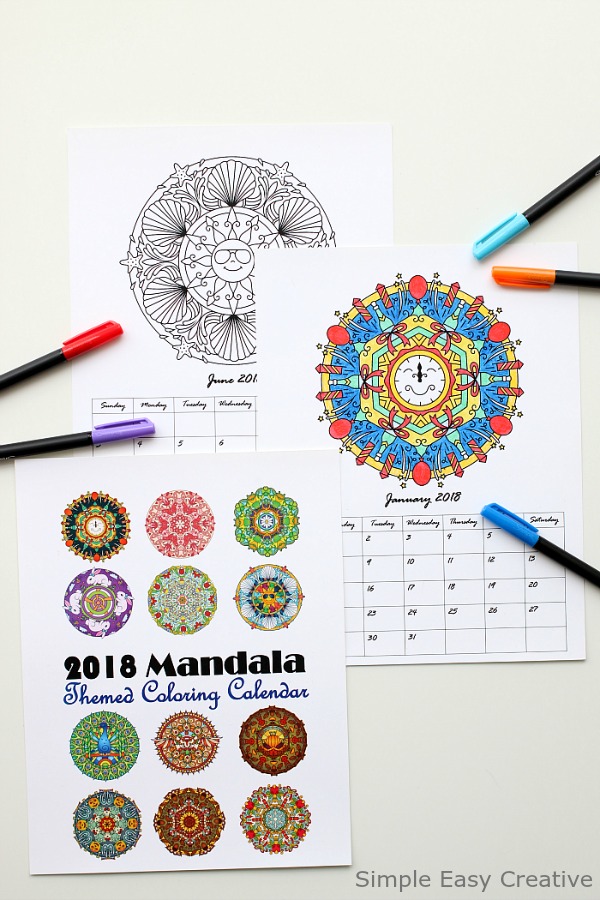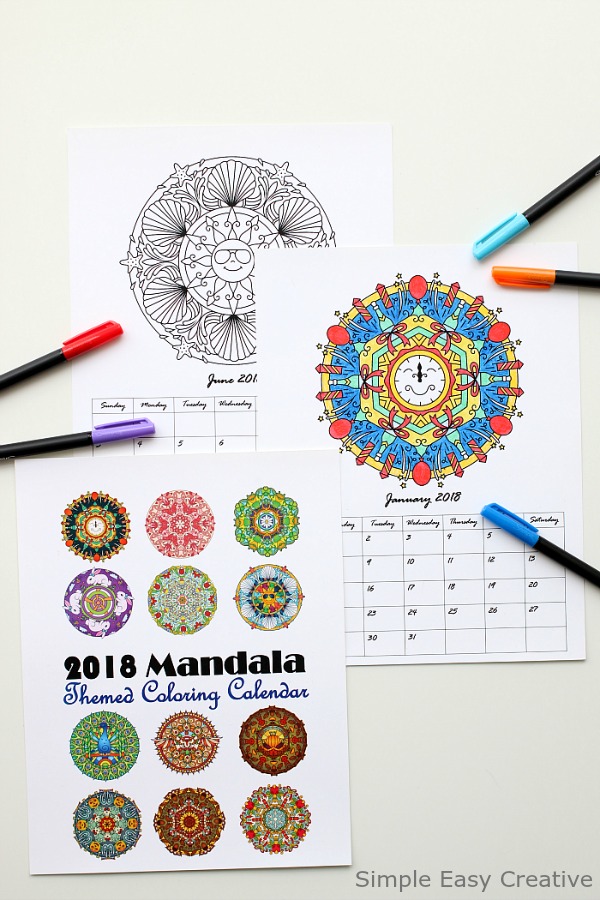 We know how much you love holidays, and thought these monthly themes were perfect! We hope you love it as much as we do!
Get yours here: