Every year at this time across the country parents are shipping their kids off to college. And again we are joining the group. Nick has started his senior year at college and you would think that by now we would have this down to a science of what he needs to start the year off. But inevitably after a few days at we will get a message from him that something slipped through the cracks or got forgotten or misplaced during the move in process.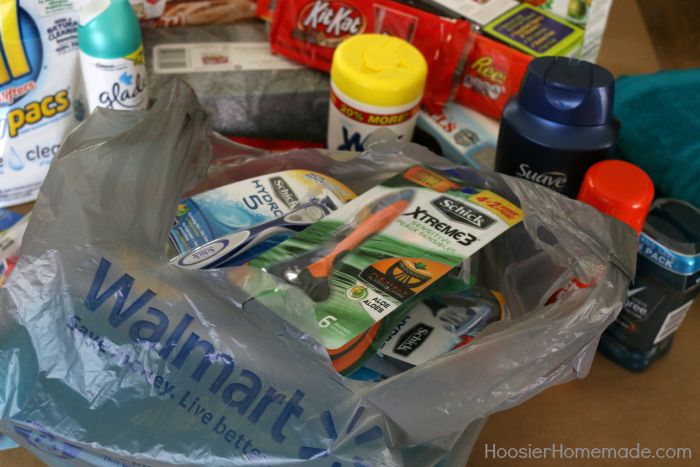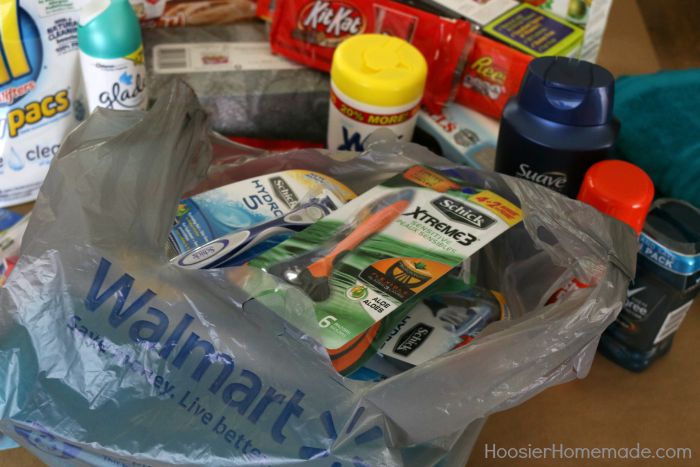 When that happens it's off to Walmart to grab some of the essentials; soap, laundry detergent, study snacks, and don't forget the Schick razors. So we headed to the men's care aisle to check out the selection.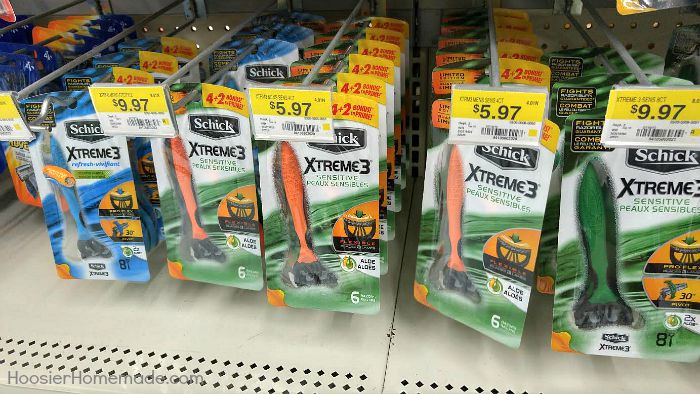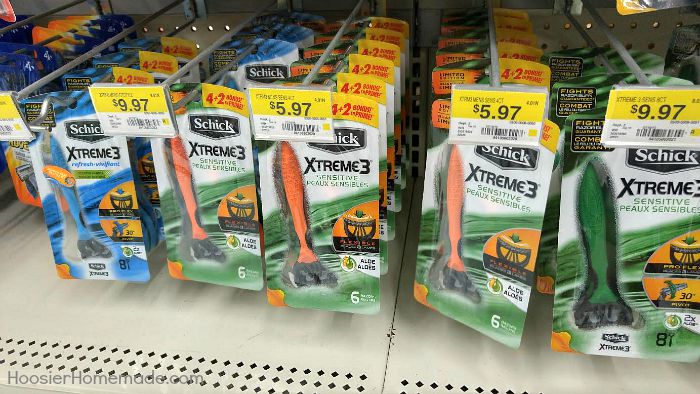 Wow, there's a lot to choose from so how do you choose? Between the Schick Hydro 5 with replacable blades which I know Doug likes to the Schick disposable products, Shick Extreme 3 and Schick Hydro 5 disposables that would be perfect for the college kids. I had a decision to make, which one would Nick prefer? He's always on the go whether he's going to classes, studying with friends or working out in the gym getting ready for his sports I know he will want to have the convenience of a disposable to throw in his gym bag. And he's got such a baby face so he'll appreciate the aloe for his sensitive skin. But I'm still torn between the two so I decided to buy both. You can never have too many Schick razors in a house with four men!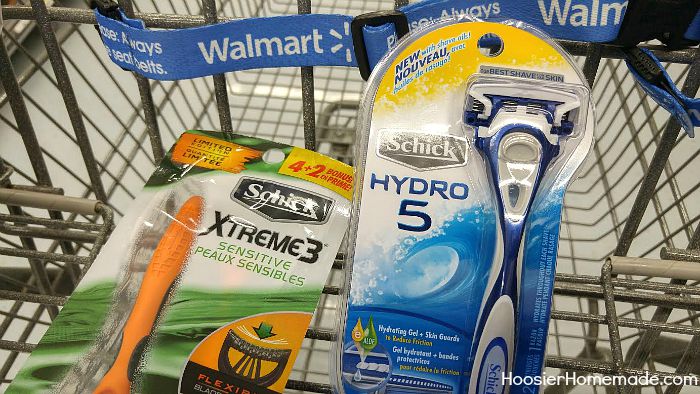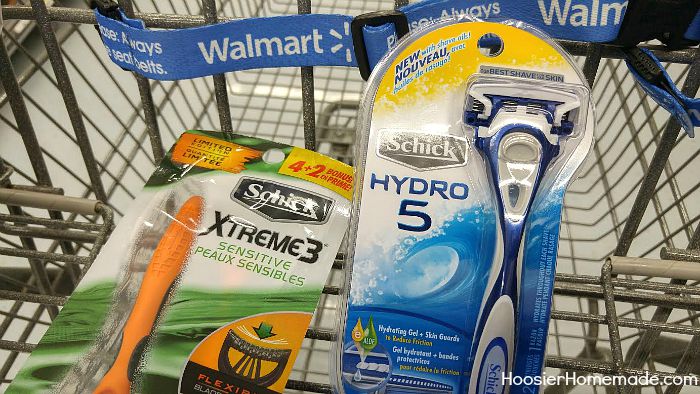 Into the shopping cart they go and now on to get all the other items we forgot. Kleenex, new bath towels to replace the ratty looking ones from last year and a new laundry basket as well.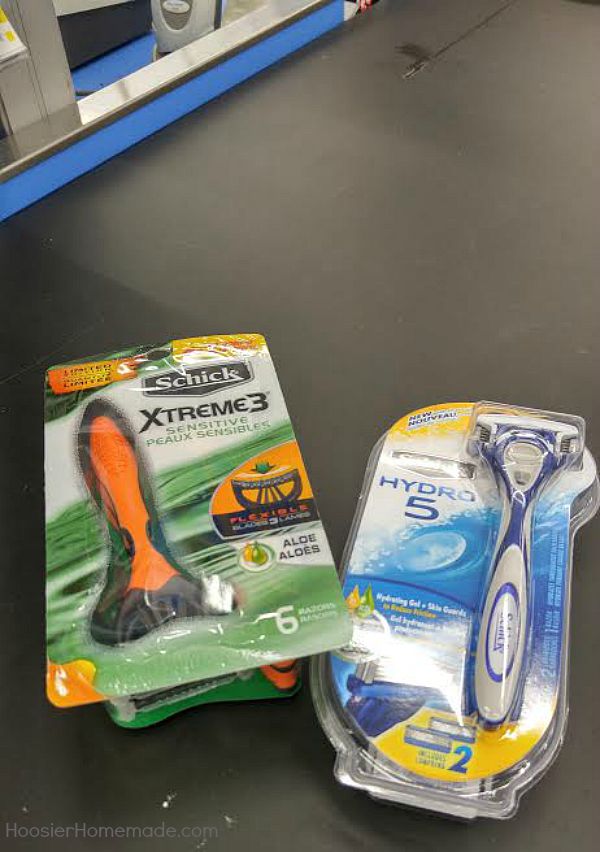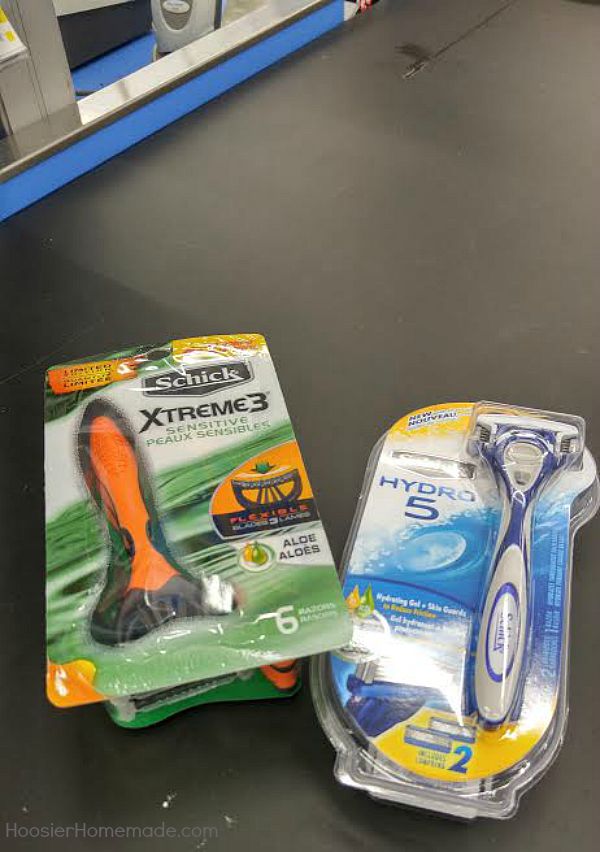 After loading up the cart it's check out time and then back home. After unloading all the items I thought how great it would be to put them into a care package and share what we think are the back-to-college essentials. So be looking for that next week.
This is a sponsored conversation written by me on behalf of Schick®. The opinions and text are all mine.
N/A