This bread is packed with lots of flavors…pineapple…banana…carrots…raisins and nuts! It's super moist and good for you too! Shh…don't tell the kids though, because they will never know it!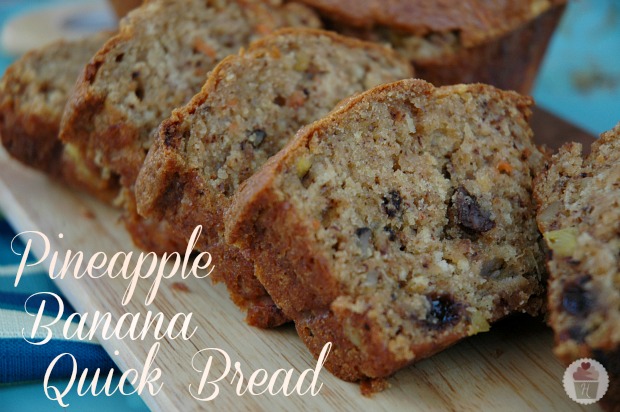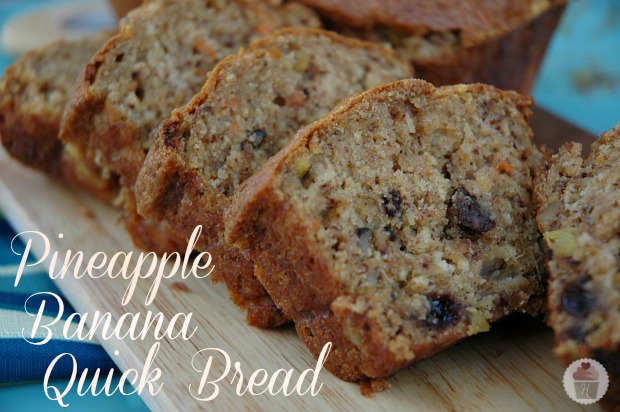 Did you know that Pineapples are a good source of vitamin C and manganese? And that Del Monte's Gold® Extra Sweet variety has up to four times more vitamin C than traditional varieties?
I knew pineapples tasted good, and were good for us, but I didn't really know how many vitamins they were packed with. Watch for Del Monte's Gold® Extra Sweet Pineapple demonstration at a local Walmart near you.
This Pineapple Banana Quick Bread goes together in a snap and you don't even need to get your mixer out. Let's get started…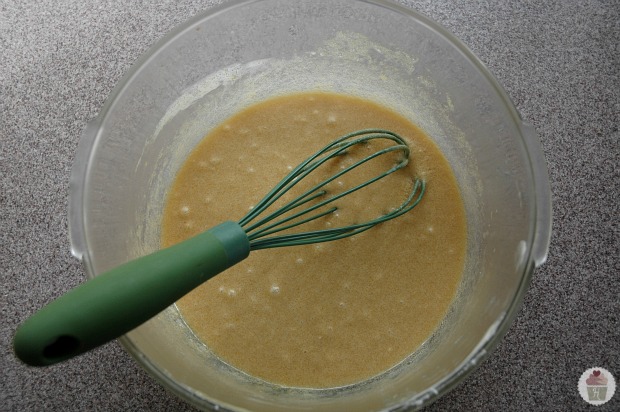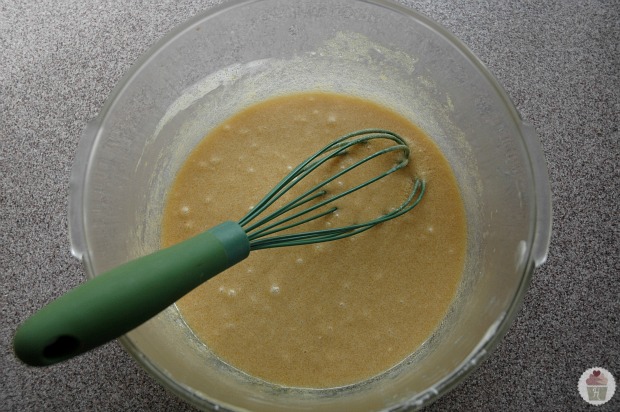 In a large bowl, melt the butter and whisk in the brown and white sugars, eggs and vanilla.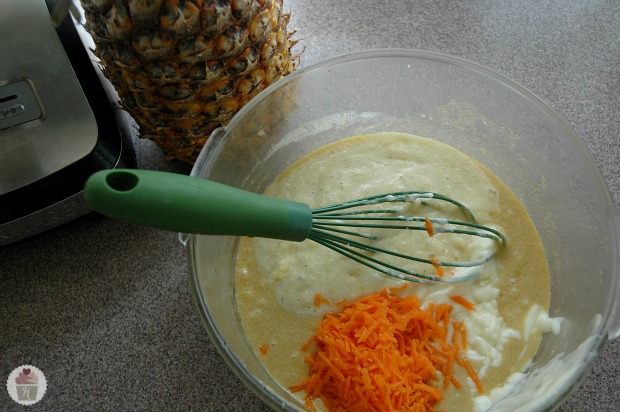 Next you will need to clean and grate a large carrot, mash the bananas and add them both to the bowl. And then add the yogurt. Then it's time to cut the Del Monte Pineapple in very small pieces, it's fine to add some juice too.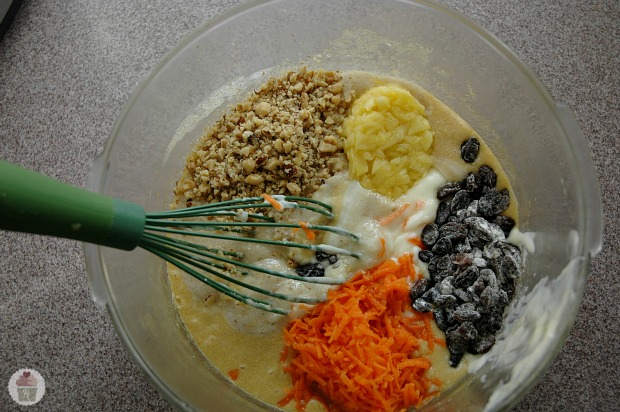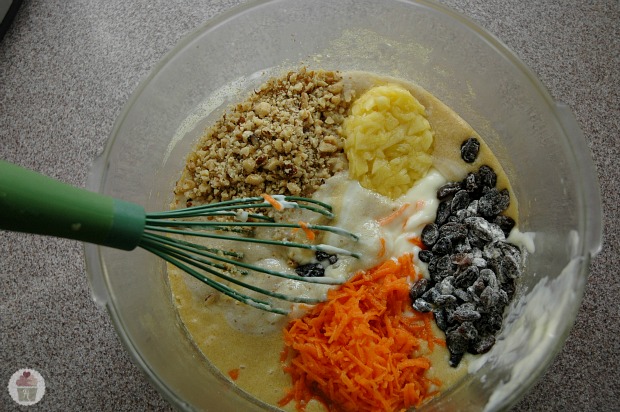 A little tip for the raisins, add them to a small bowl and toss with a pinch of flour, it will keep them from sinking when your bread is baked. Add the pineapple and nuts, too.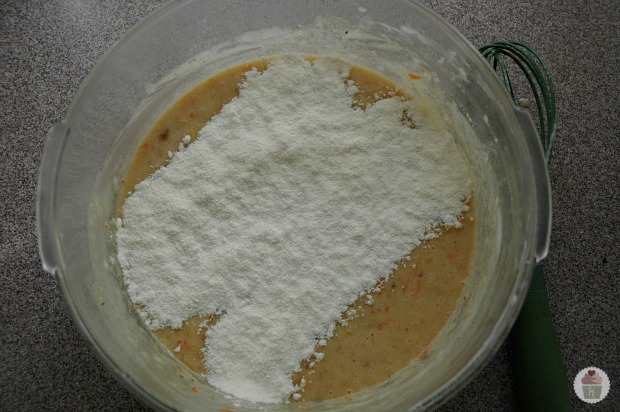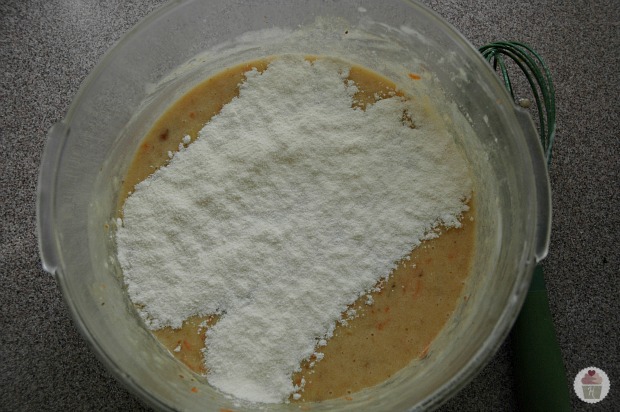 Sprinkle the mixture with the dry instant pudding. And mix it in.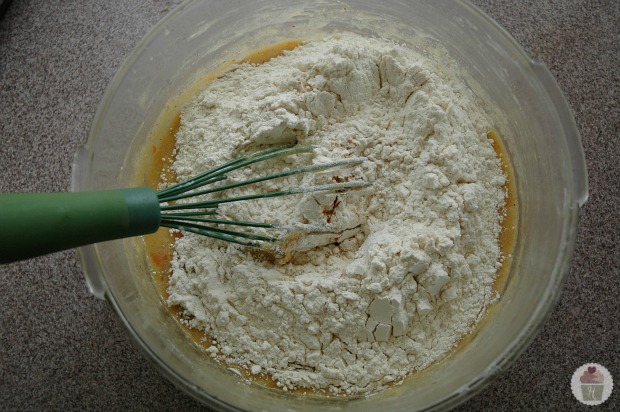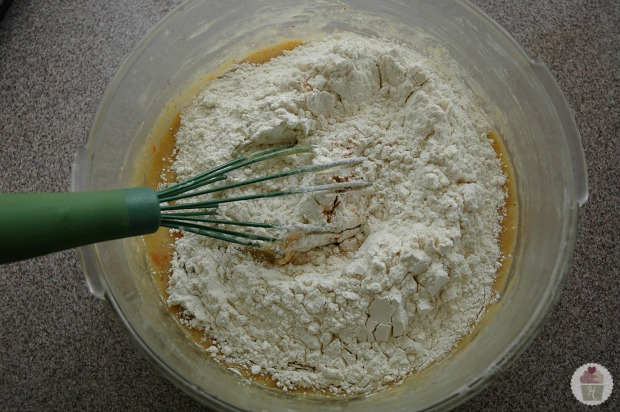 Time to add the dry ingredients.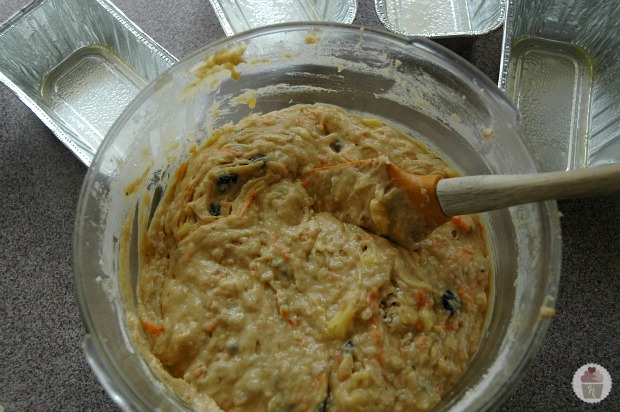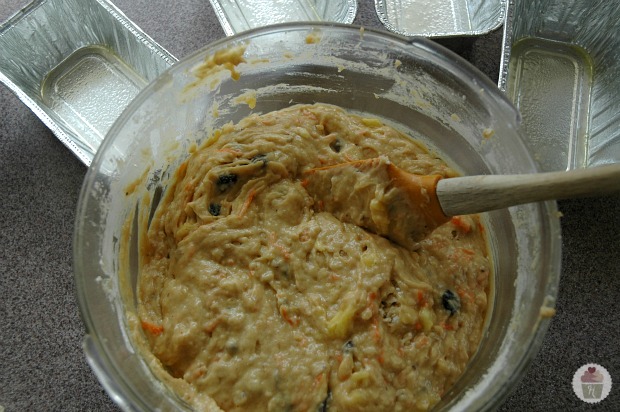 Stir it all together with a spatula. Be sure not to over beat the batter, it will make the bread tough, just fold gently until the dry ingredients are incorporated into the wet ingredients.
I like baking in the small foil pans. They make the perfect size for snacking, giving as gifts and even freezing.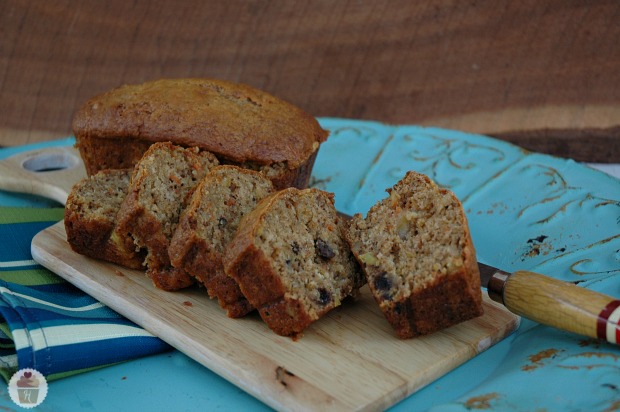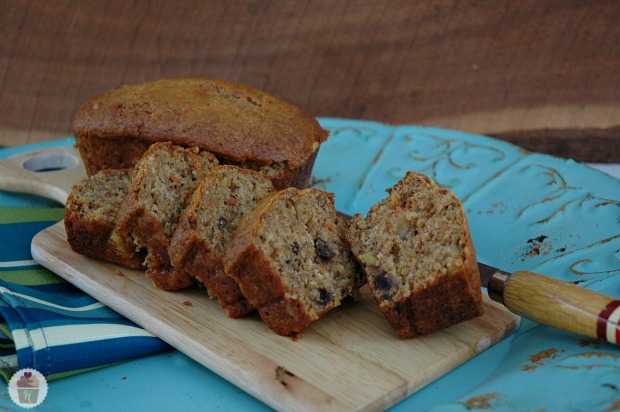 Many years ago I thought it was really difficult to cut a pineapple. But after trying it, I discovered it's not as hard as you think. Check out this quick video showing you how easy it is…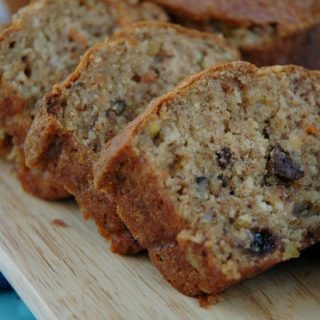 Pineapple Banana Quick Bread
Delicious, moist bread packed with flavor of pineapple, carrots, raisins, banana and nuts. Recipe from HoosierHomemade.com. Adapted from Averie Cooks
Ingredients
1/4 cup butter, melted
3/4 cup sugar, granulated {white}
1/4 cup brown sugar, packed
2 large eggs
1 tablespoon vanilla extract
1 small container {6 oz} vanilla yogurt
1 cup banana, mashed
1/2 cup carrots, grated
1/3 cup fresh pineapple, cut very small with some juice
1/3 cup raisins
1/3 cup walnuts
1 small box {3/4 oz} instant vanilla pudding, dry
2 1/2 cups all-purpose flour
1/2 teaspoon cinnamon
1 1/2 teaspoons baking soda
1/2 teaspoon salt
Instructions
Preheat oven to 350 degrees, and spray 4 small foil pans. You can also use 1 baking pan, 9x5"
In a large bowl, add melted butter, whisk in sugars, eggs and vanilla until combined.
Add yogurt, pineapple, carrots, raisins, and nuts, stir just until combined
Add dry pudding mix and stir slightly
Add the dry ingredients and stir together. Don't over beat or the bread will be tough.
Bake for about 20-30 minutes or until a toothpick inserted comes out clean