Picnic Ant Cupcakes in a Jar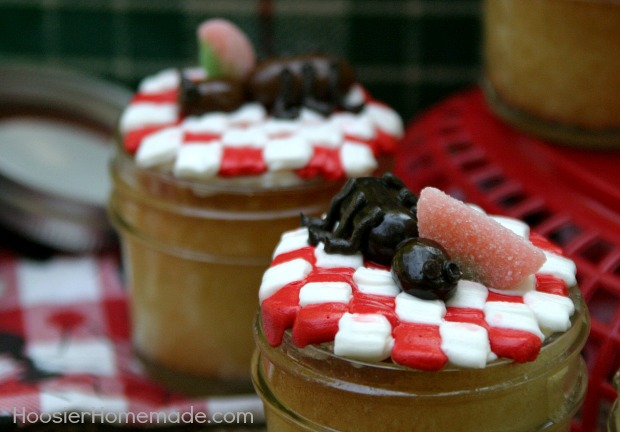 Taking a Picnic or going to a Potluck is one of the best things about Summer. Laying a blanket on the grass and enjoying some Fried Chicken and Potato Salad or when the family gathers and everyone brings their favorite dish – so much fun! Let's celebrate Summer, Memorial Day, Fourth of July and all those fun Potlucks with these Picnic Ant Cupcakes in a jar.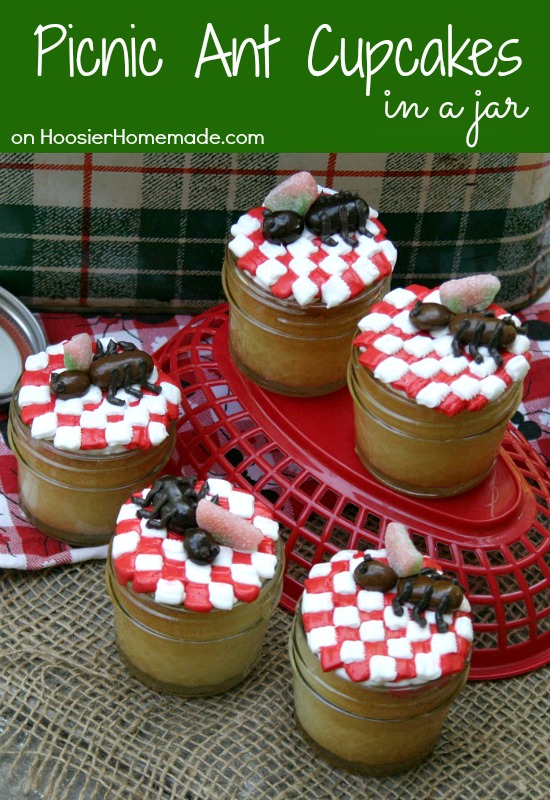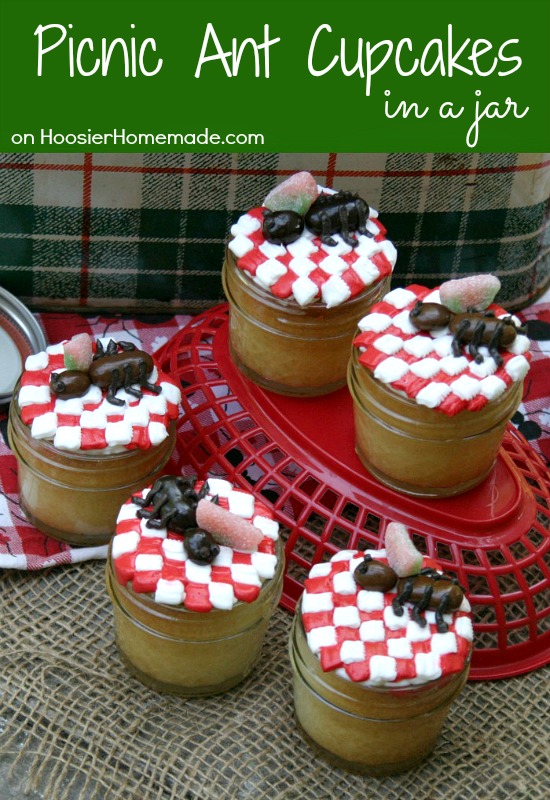 Happy Cupcake Tuesday! I'm so excited you are here! Looking for a cupcake recipe? Be sure to check out the Cupcake Heaven page, there are over 250 cupcake recipes and decorating ideas!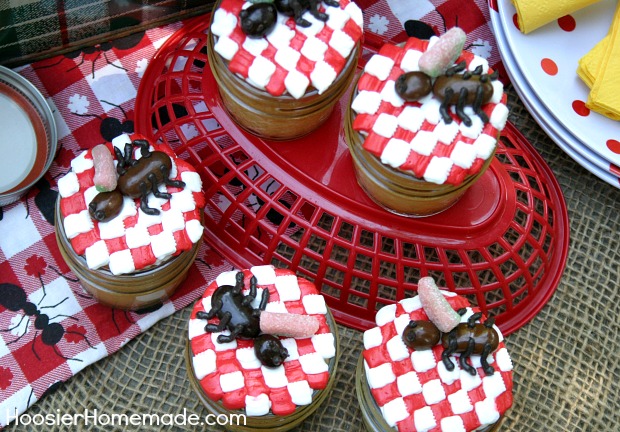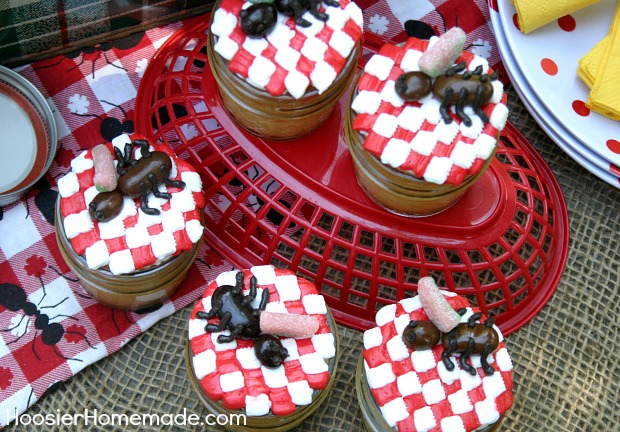 The cupcakes are baked right in the jars, you can certainly use regular cupcakes, but I thought with Memorial Day, Fourth of July and the Summer season upon us, these would be perfect for Picnics or Potlucks and fun to serve them in jars. Just add the lid, tie on a fork or spoon and you have a yummy treat!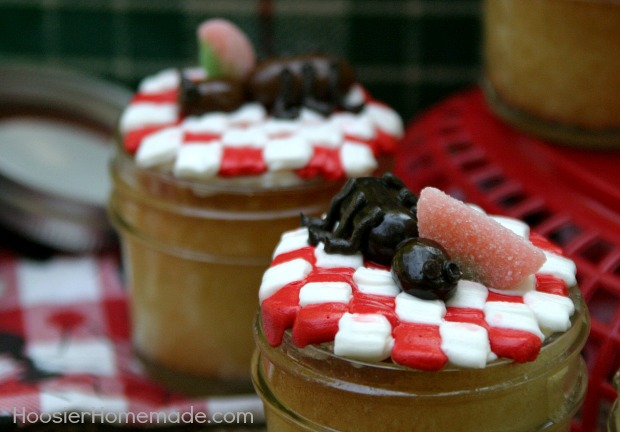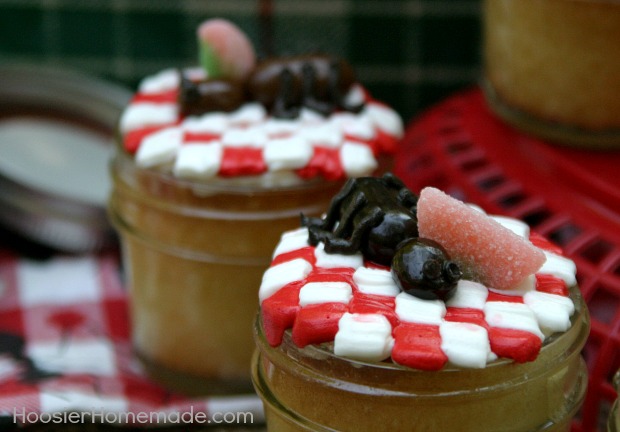 Picnic Ant Cupcake Supplies
Cupcakes – baked in jars if you want
White, Red and Black Frosting
Bridge Mix or chocolate covered oval shaped candy
Candy Watermelons – I used Sour Patch brand
3 Decorator bags
Decorator Tips #47 and #4
Directions
Bake and cool cupcakes – see tips below
Color frosting red and a small amount black
Fit one Decorator Bag with #47 tip and one with a #4 tip
Fill one bag with white, one with red and the last with black frosting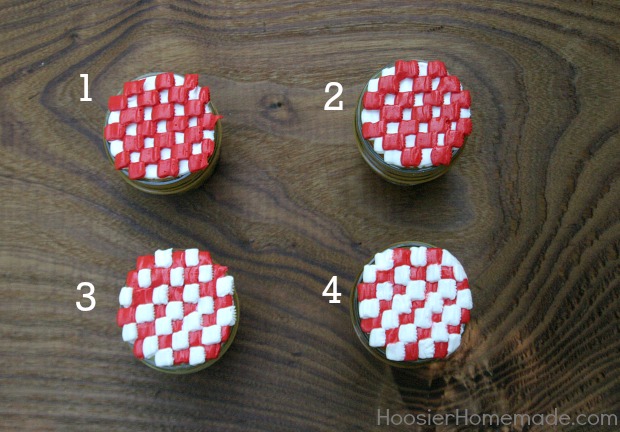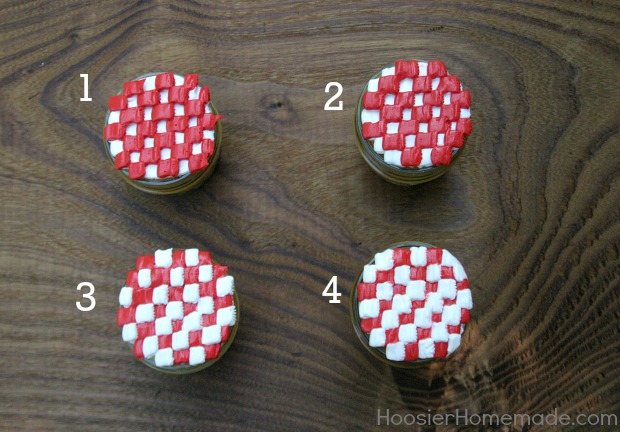 For the Picnic Tablecloth
Using the #47 tip, pipe on white frosting to cover the entire cupcake. Then using the #47 tip, pipe on red squares
Run your finger under hot water and gently push down the edge of the frosting
Using the #47 tip and the same method as above, repeat with white
Gentle push down the edge of the frosting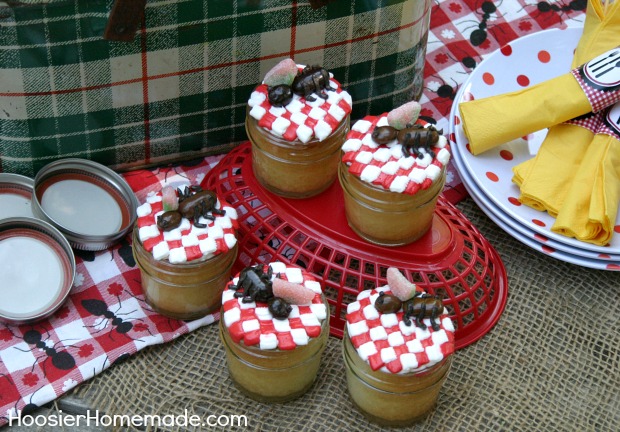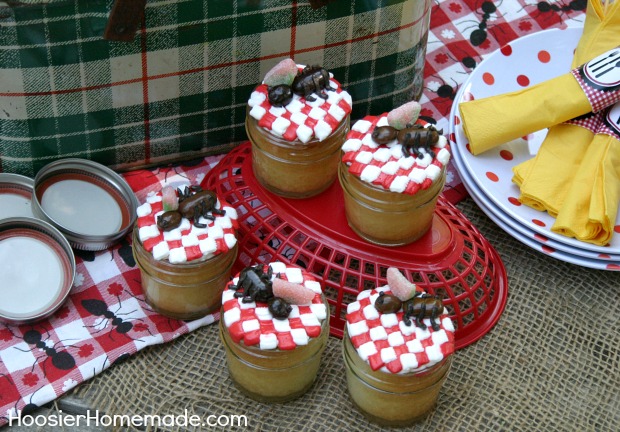 For the Ants
Add an oval piece of candy to the top of the tablecloth and a smaller one for the head
Using a #4 round tip, pipe on the legs and eyes of the ant
Add the watermelon candy


I used 4 oz glass jars that are available nearing the canning products in housewares at Walmart or other department stores
When baking cupcakes in a jar, you MUST USE GLASS JARS. Glass is fine in the oven and won't shatter, just be sure the jars are glass and not plastic.
Lightly coat the inside of the jar with cooking spray
Fill jars about 3/4 full
You can also do this same design on a regular cupcake
It's easiest if you have 2 of the same decorator tip #47 and fill 2 separate bags, one with red frosting and the other with white
A third bag fitted with a #4 tip is filled with black or chocolate frosting for the ants