Log Slice Chalkboard Ornaments- 100 Days of Homemade Holiday Inspiration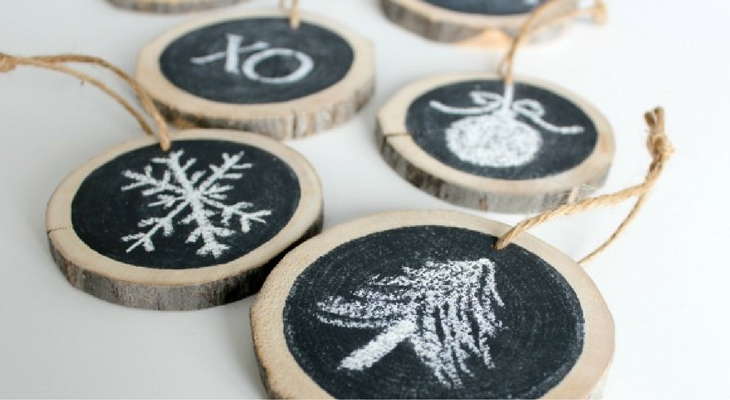 Have extra pieces of lumber you don't know what to do with? Do you love making gifts for loved ones? These Log Slice Chalkboard Ornaments are the perfect craft for you! You can even customize them to say your own personal greeting!
100 Days of Homemade Holiday Inspiration continues today with day 10! Each day we will be inspiring you with  recipes, decorating ideas, crafts, homemade gift ideas and much more!  
If you're like me, you'd rather give a homemade gift or create something fun and unique for the holidays. Especially when it comes to decorating; my favorite thing to do! This makes these DIY Christmas Ornaments the perfect project for me! I can even personalize them and make them unique for each of my family members and friends. Homemade gifts are the ones I love giving as well as receiving!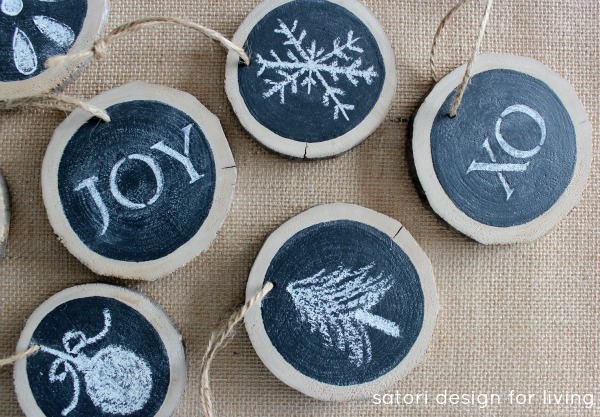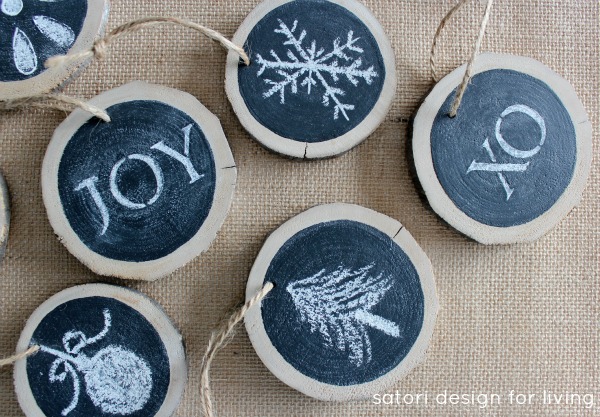 Don't fret, there's more you can do with these Log Slices than just ornaments! Use them as an Advent Calendar by painting both sides. Add numbers to one and a little picture to the other. Flip them over once that day is done to reveal the cute picture! I could think of a hundred more uses! Can you?
Find these DIY Log Slice Christmas Ornaments at Satori Design for Living by clicking the link below…
---
Please join us every day as we spread the Holiday spirit!
Sign up to receive a daily email full of Holiday Inspiration, beginning September 10, 2018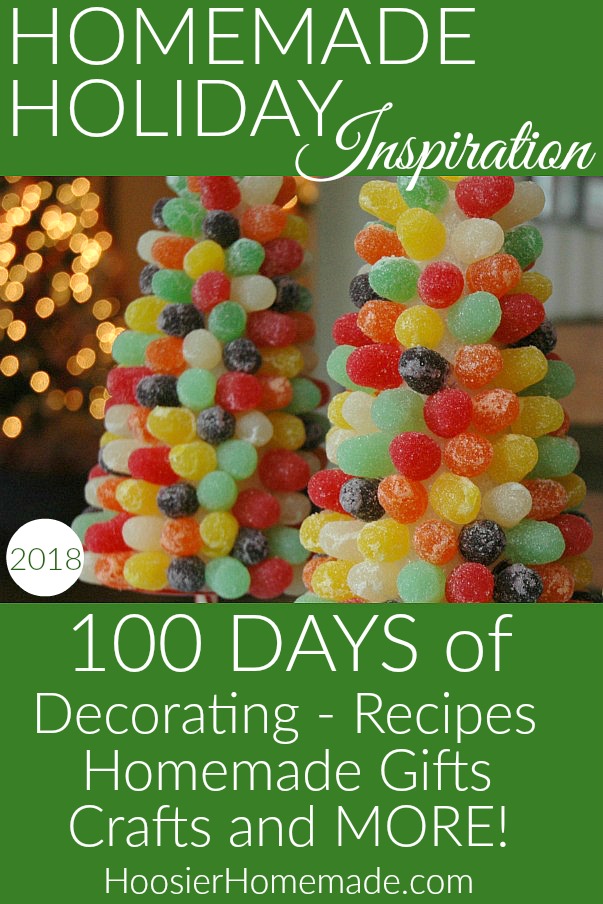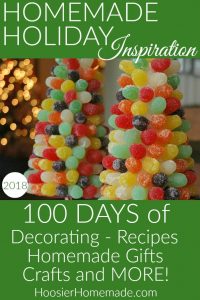 Click on the photos below to see more inspiration from the previous years