While I really love just about any chocolate dessert, it's also nice to have a variety of cookie recipes, especially during the Holiday season. With the busiest entertaining season upon us, it's also great to have a quick and easy recipe to share with your guests or include in a basket for friends.
Although I have made hundreds of cookies over the years, adding basil to the recipe is something I have never tried until now. These Lemon Basil Shortbread Cookies were super easy to put together using the food processor. They baked up perfectly with the perfect mix of lemon and basil.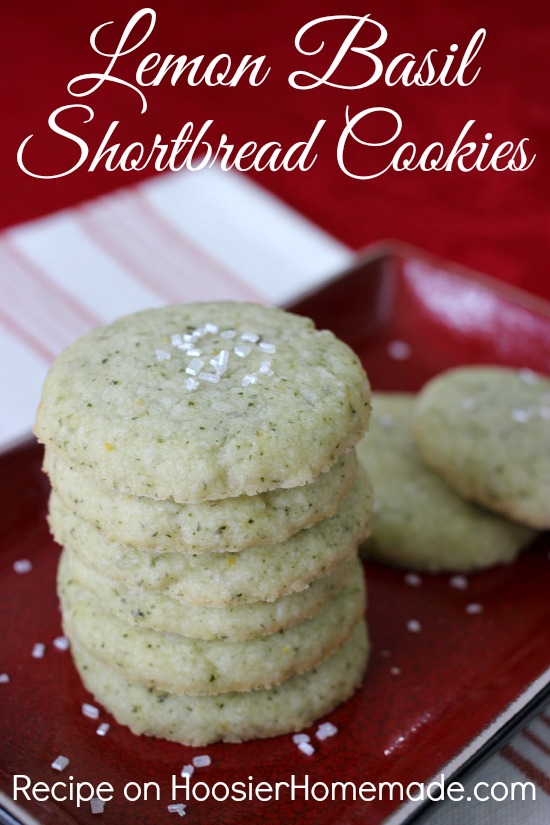 This post is brought to you by AeroGarden ULTRA
These cookies are light, buttery and would be the perfect addition to your Holiday Dessert Table!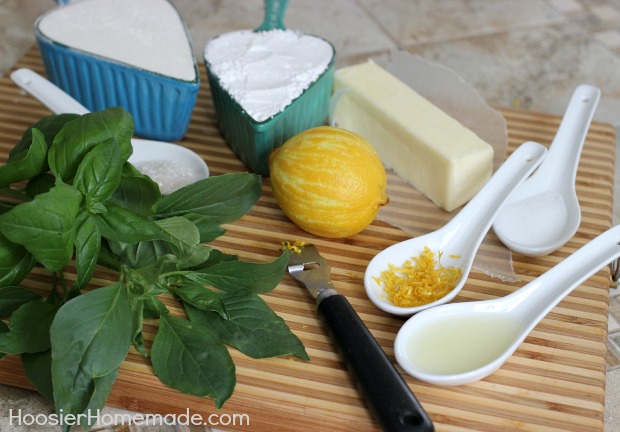 The ingredients for these cookies are very simple – flour, powered sugar, basil, lemon juice and zest, butter and salt. And the optional sanding sugar for decoration.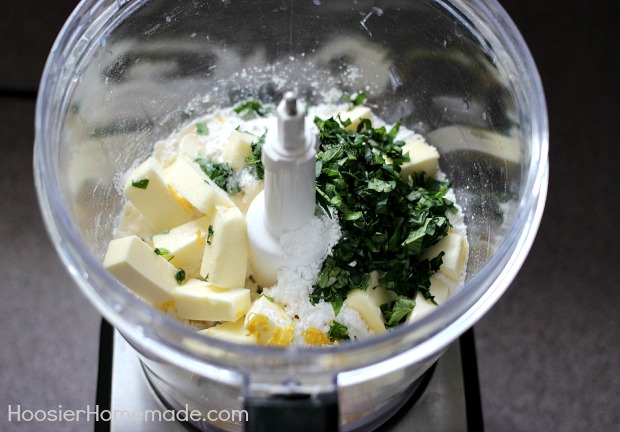 I'll have to admit, I haven't made cookies very often in the food processor. But this recipe was so easy, I think I will look for other recipes to use.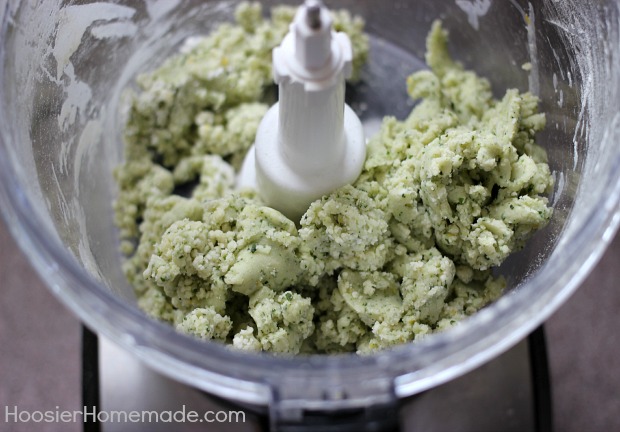 All of the ingredients are put into the food processor and mixed until large clumps form, which only takes a couple minutes.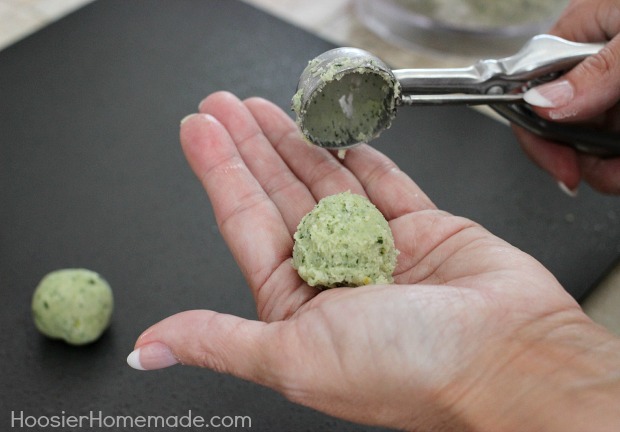 I like using a cookie dough scoop to get all the cookies the same size.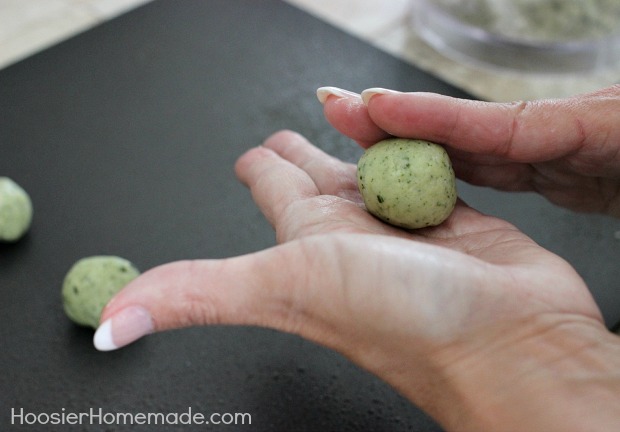 Then roll them into a ball.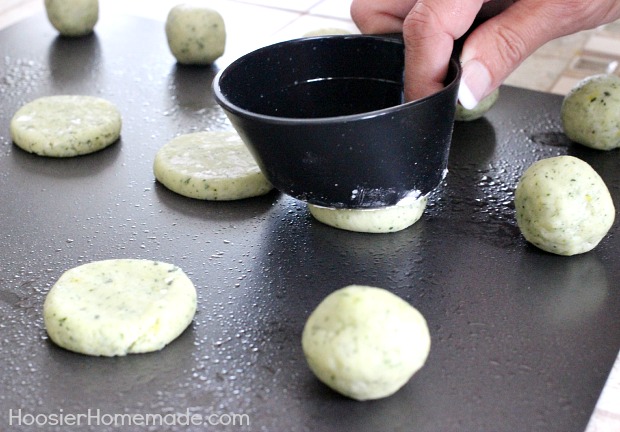 Then dip a flat measuring cup into powdered sugar and gentle press down to flatten the cookies to about 1/4 inch thick.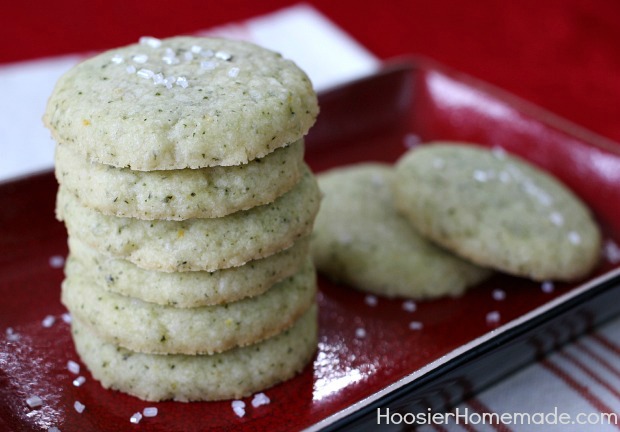 During the first week of November, we received our AeroGarden ULTRA. We were excited to get it put together, considering Winter was upon us and we knew we wouldn't have our Herb Garden for several months.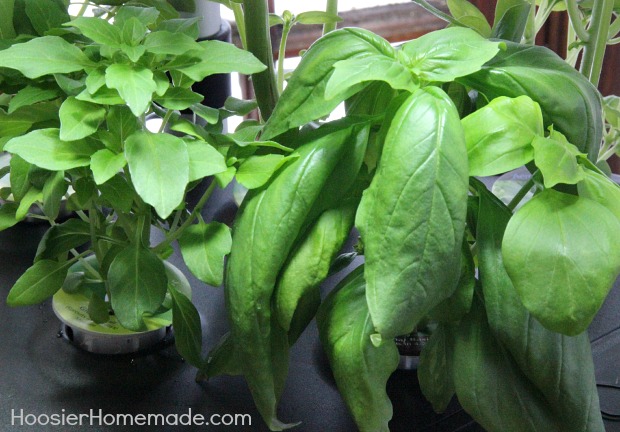 We were both amazed at how quickly the basil grew. The set up was super easy, Doug had it ready to go in minutes. Let me show you the growing process…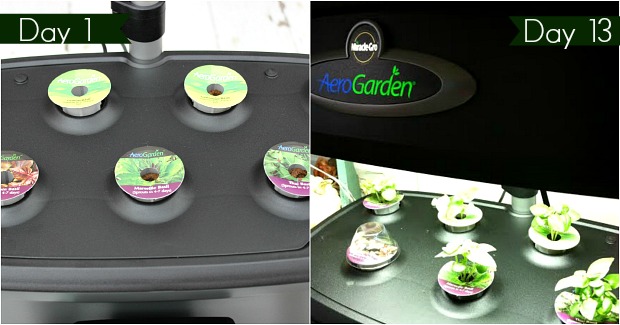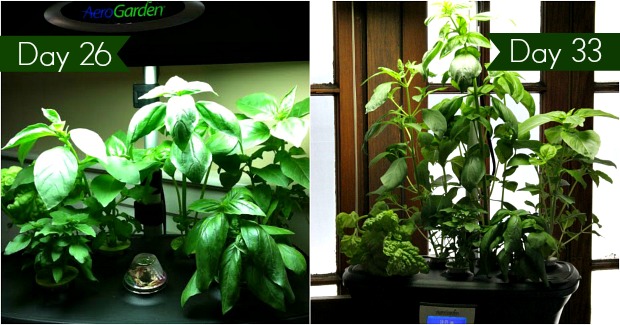 Day 1: On November 5, Doug put together the AeroGarden and planted the basil. The Quick Plant walks you through step by step planting.
Day 13: Then in just a few short weeks, on November 18th, we had basil growing. The growing system is fully automated and will add nutrients and water reminders.
Day 26: Once the plants hit the high growth cycle, they really took off. They are now about 5 inches tall on December 1st.
Day 33: We grew a variety of different basil. The Lemon Basil and Genovese is what we used in these Lemon Basil Shortbread Cookies. There are more than 70 varieties of pre-seeded lettuce, herbs, flowers and vegetables. Or you can use your own seeds. I'm really looking forward to starting our garden early next Spring with the AeroGarden.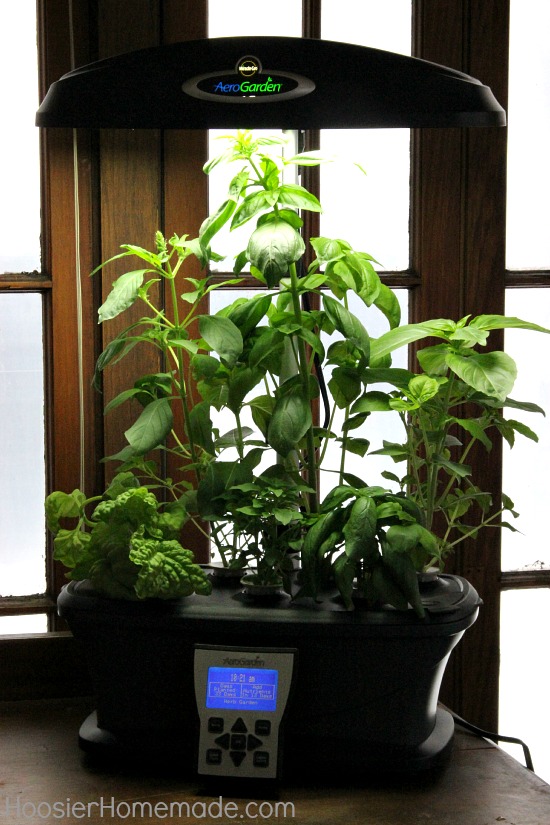 And here we are, just a short 33 days later. The MyGarden Control Panel automatically runs all growing functions, you can keep it simple with just a push of the button or for the more advanced, there are 100 percent customizable options.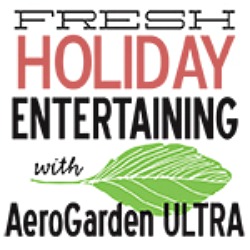 For more Holiday Entertaining Recipes, visit Kitchen Play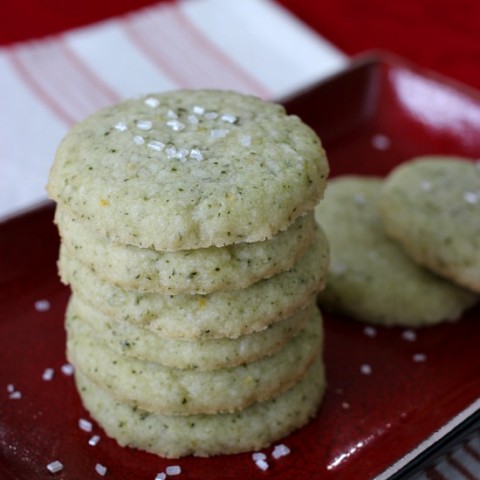 Lemon Basil Shortbread Cookies
Yield: 18 cookies

Prep Time: 5 minutes

Cook Time: 8 minutes

Total Time: 13 minutes

A savory cookie with lemon and basil, perfect for your Holiday Entertaining. Recipe from HoosierHomemade.com
Ingredients
1 cup flour, all-purpose
1/2 cup powdered sugar plus some for pressing cookies
1/2 cup (1 stick) butter, cold and cut into pieces
2 tablespoons sliced basil
1 teaspoon finely grated lemon zest
1 tablespoon fresh lemon juice
1/4 teaspoon kosher salt (or a little less table salt)
Sanding sugar or Glitter Crystals, optional
Instructions
Preheat oven to 375 degrees and lightly grease a cookie sheet or use parchment paper
Add all the ingredients, except sanding sugar, to the food processor
Process for about 2 minutes until large, moist clumps form
Scoop cookie dough and roll into balls
Lightly dust the bottom of a measuring cup with powdered sugar and flatten each cookie to about 1/4 inch thick
Bake for 7-8 minutes until lightly golden brown around the edge
Transfer to wire rack and let cool
AeroGrow will be running its '12 Days of Deals' for the holidays with discounts and special bundles for the season. Plus, get up to 20% on everything storewide when using promo code 'Holiday20' in the shopping cart at checkout.
The AeroGarden would make a GREAT Christmas Gift for the gardener in your life!
Follow AeroGarden on Facebook, Twitter and YouTube for more information