It's Wednesday night and the family has left me alone, a mixed blessing. You see I have a decision to make, I can either spend this time whipping up dinner for myself or getting caught up on some me time. But to spend some time on myself I'm going to have to play Leftover Roulette. I'm sure you've played it as well.
Where you grab something from the back of the refrigerator and lift the lid. Never knowing if you'll be greeted by a scrumptious morsel or that smell that instantly causes you to gag. We've all been there, the spaghetti from two weeks ago that exploded all over the shelf. The canned peaches, or at least they were peaches that looks more like one of your kid's science experiments.


Clorox has defined Leftover Roulette (left-oh-ver roo-let) as Deciding what's in the food container in the back of the fridge, when it's from and if it's still good. It's just one of the hilarious terms in their Ick-tionary  which is full of many more ick words for every day life. 
I know you have the same decisions to make and sometimes Leftover Roulette works and sometimes it doesn't. Clorox has finally defined the Ick's that we encounter everyday but I'm sure there are a few more out there to be discovered.
Clorox® Clean-Up® Cleaner with Bleach
This spray cleaner can be used all throughout the house to clean and also deodorize. After chopping, dicing, or julienning – especially when working with raw meat – use Clorox Clean-Up!
What "Ick" moment do you have in your life?  Submit your own ick-tionary term!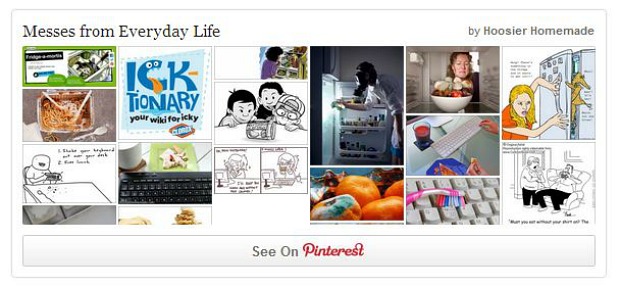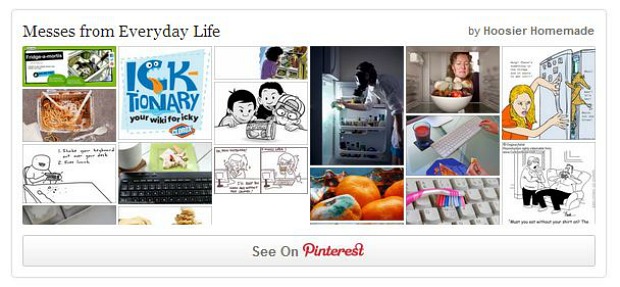 Check out my Pinterest Board I created with some of those moments, there are a few that might just make you giggle!
Tell me about one of your life's icky moments for a chance to win $250 to treat the mouth wiping, floor sweeping, counter cleaning mom in your life! Visit www.icktionary.com to learn the new language for ick and how Clorox® cleaning and laundry products can help you tackle the next icky situation in your home, play games and win coupons while supplies last!
This post is brought to you by The Clorox Company.  I have partnered with them to spread the word about Clorox's Ick-tionary program. To share Ick-tionary terms and real life messes, visit [www.icktionary.com].  All opinions and stories are my own. Official Sweepstakes Rules