Lays "Do Us A Flavor" Party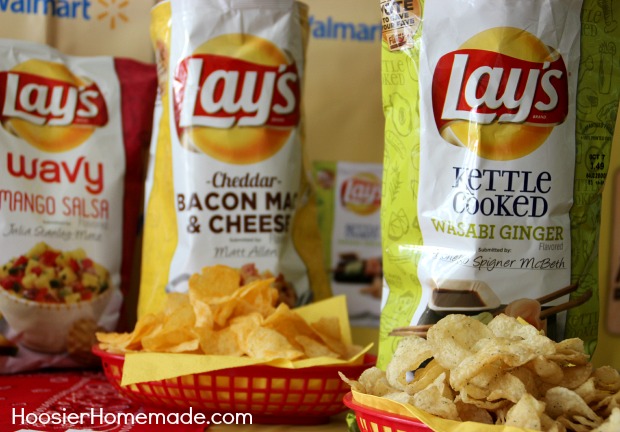 It's that time of year, Summer vacations are coming to an end, the kids are making final preparations to go back to school and LAY'S has introduced four NEW potato chip flavors. What now seems to be quickly becoming a Summer ritual is back, the LAY'S "Do Us A Flavor" contest!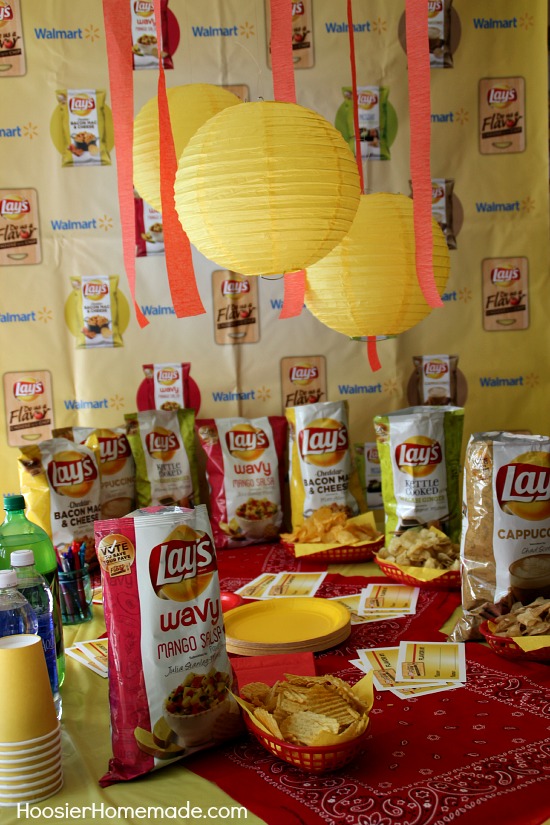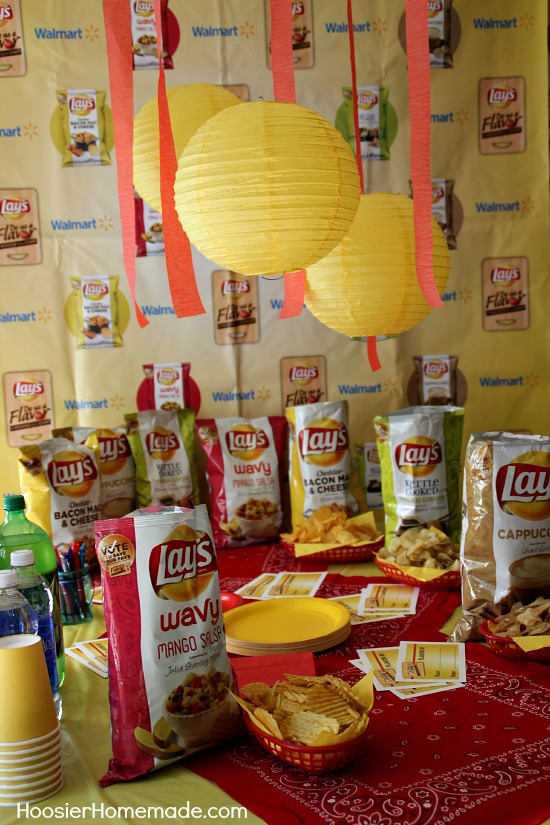 Back in February I got an insiders view of what it takes to find and develop a new potato chip flavor on my visit to Frito-Lay headquarters with a select group of fellow bloggers. The last few months have been a hectic pace as individuals all over the country voiced their opinions and submitted their suggestions in hopes of getting chosen by the folks at Frito-Lay to have a chance to be the NEW Flavor of 2014 and win 1 million dollars.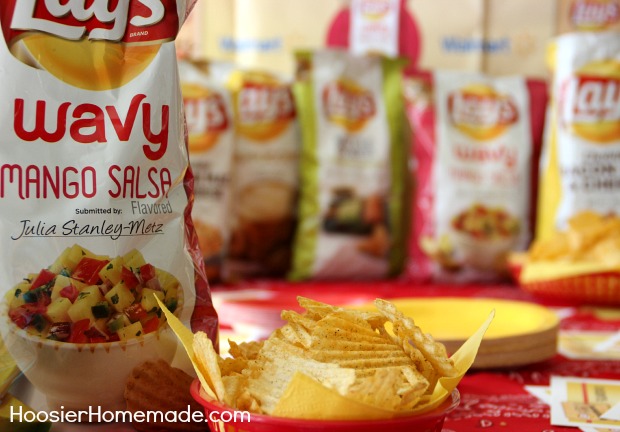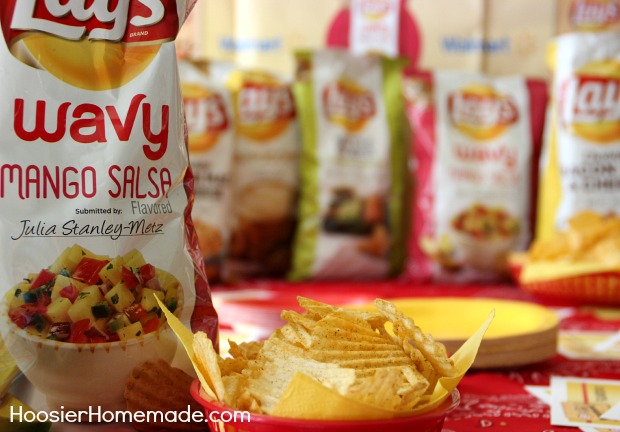 The folks at Frito-Lay have done their job, now the it's your turn to vote for your favorite! We had the chance to host a little party to try each of the new flavors for ourselves.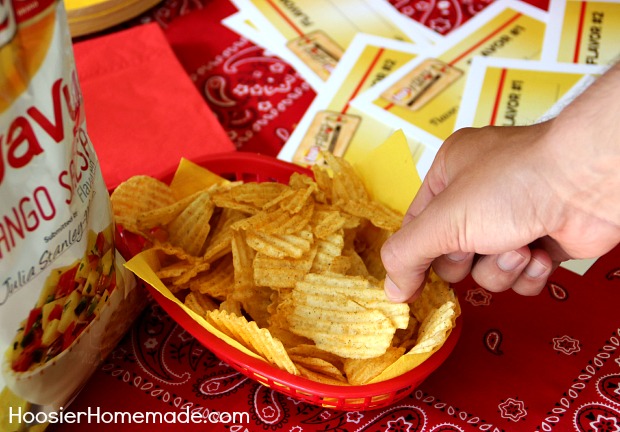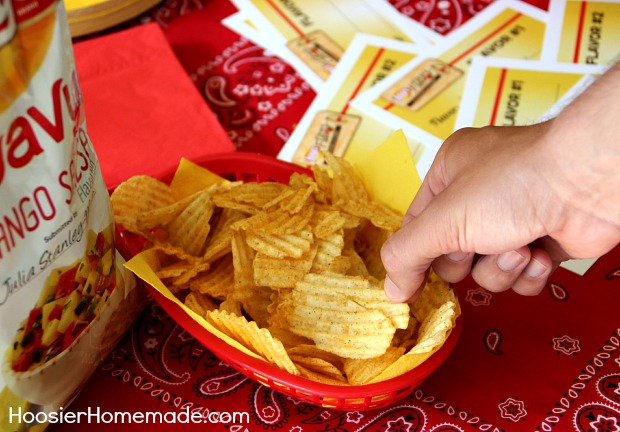 Casey tried the Mango Salsa first, while it's wasn't his number one favorite, he still liked it.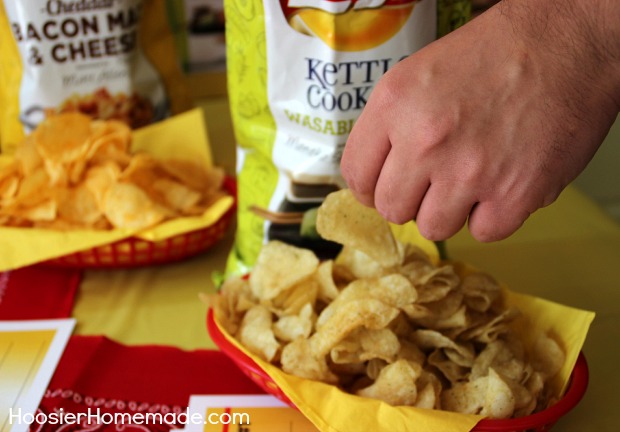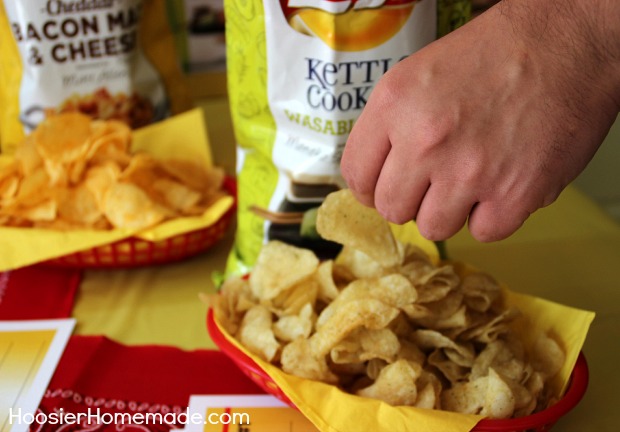 Andrew gave the Kettle Cooked Wasabi Ginger Chips a try. He thought they were crunchy and a bit spicy.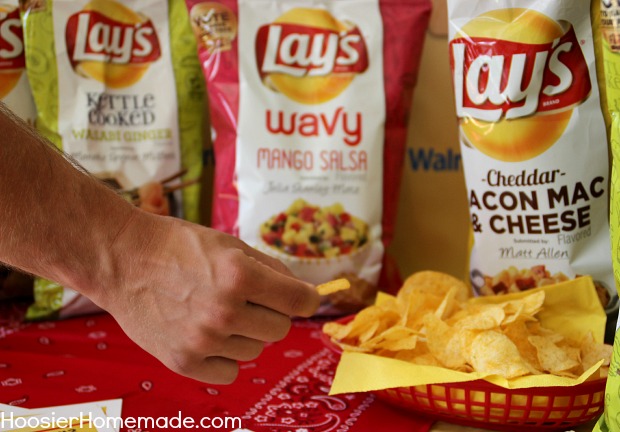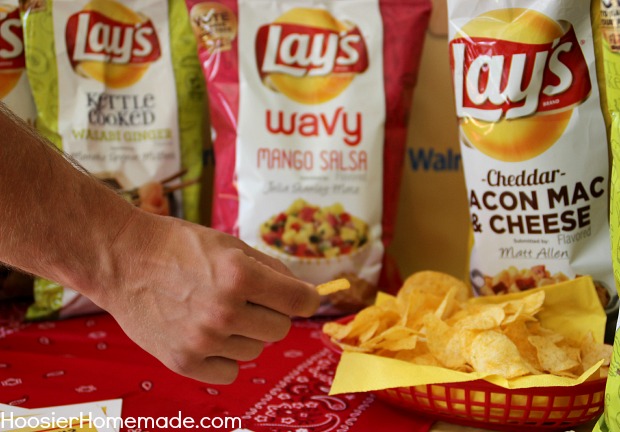 Nick tried the Cheddar Bacon Mac & Cheese, they were his favorites.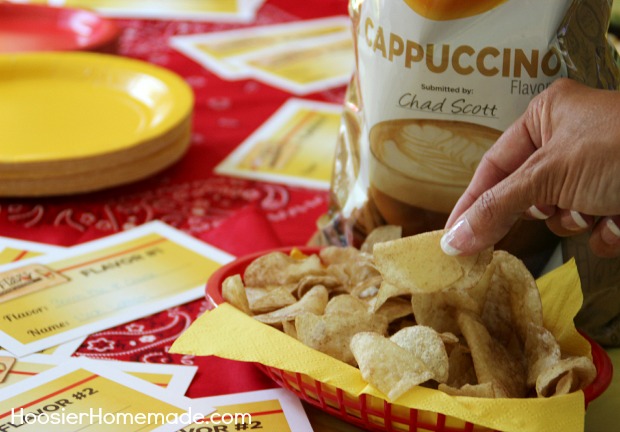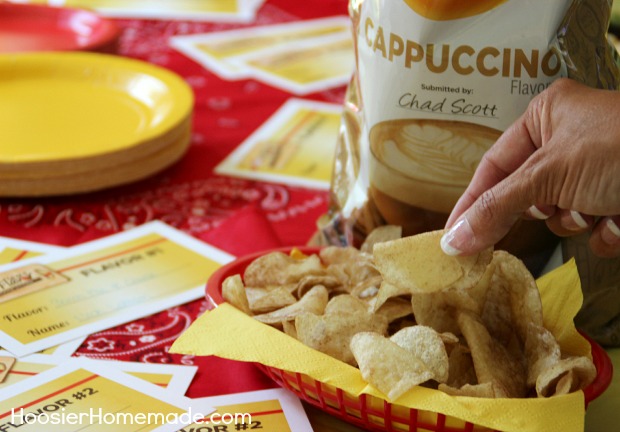 Next I tried the Cappuccino, I think I agree with the boys, they taste a bit like French Toast.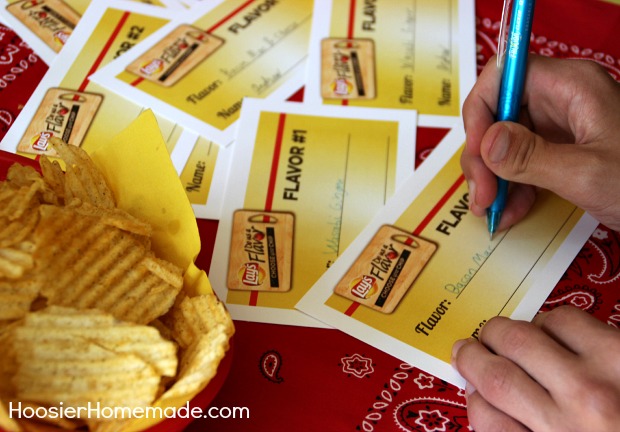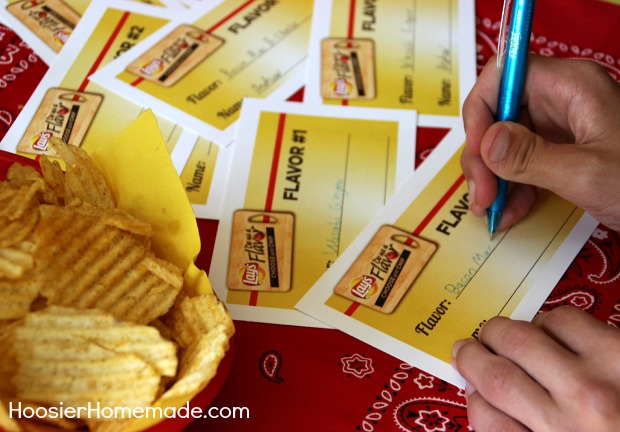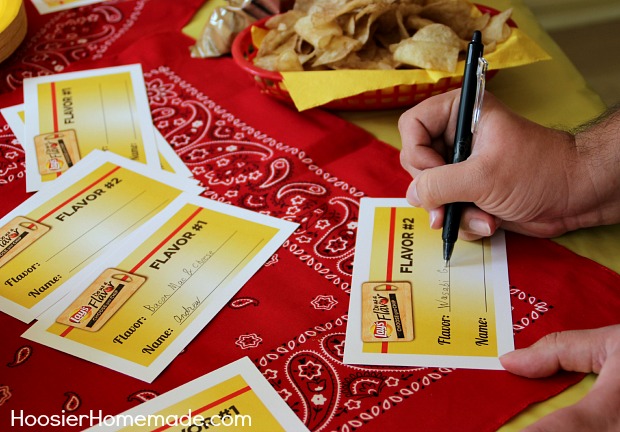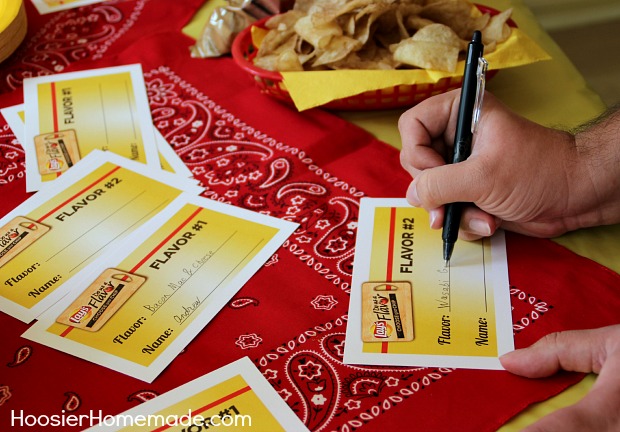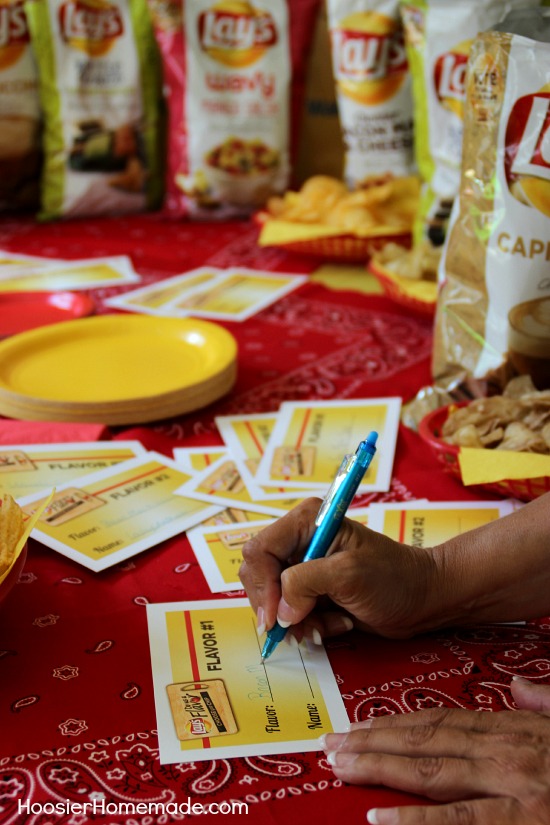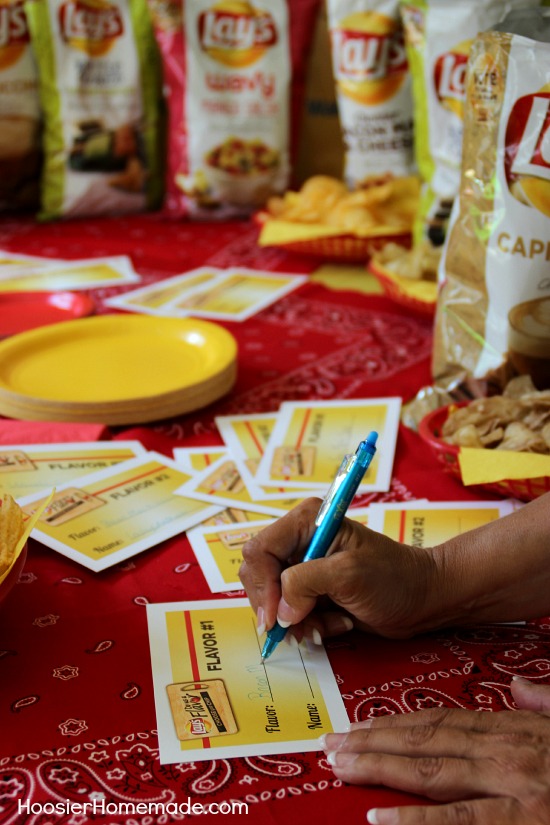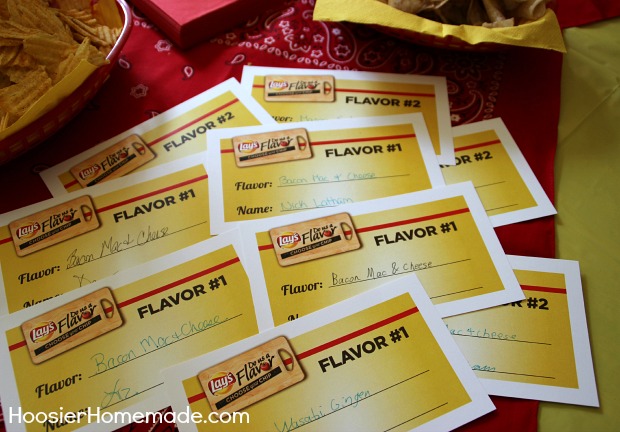 We all voted for our favorites. The number one winner was the Cheddar Bacon Mac & Cheese getting the most votes, however, Casey liked the Kettle Cooked Wasabi Ginger the best.
In the coming weeks Walmart will be stocking their shelves with the Four NEW LAY'S Flavors, CAPPUCCINO, WAVY MANGO SALSA, CHEDDAR BACON MAC & CHEESE and KETTLE COOKED WASABI GINGER. All of the chips are priced around $3 per bag, depending on which one you choose.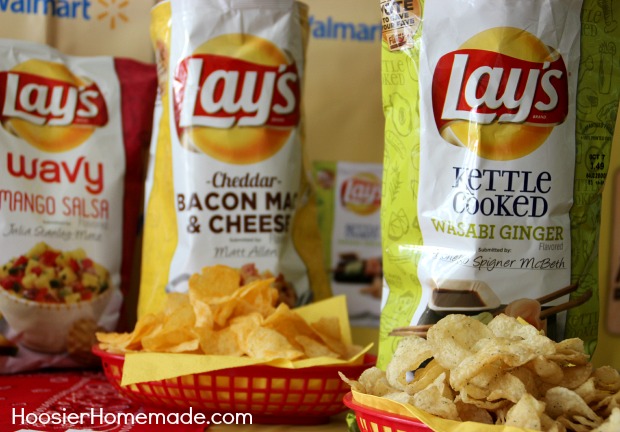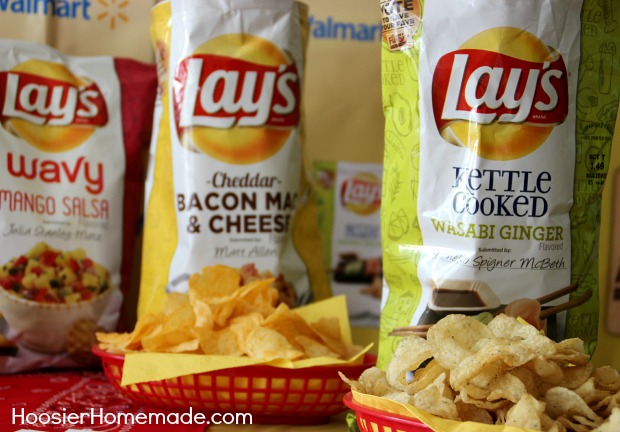 So go ahead and grab a bag of each of the NEW flavors and have a tasting party with your family, heck invite your friends and neighbors and really make it a party. Then Then the winning flavor determined by fan votes will be revealed in November 2014.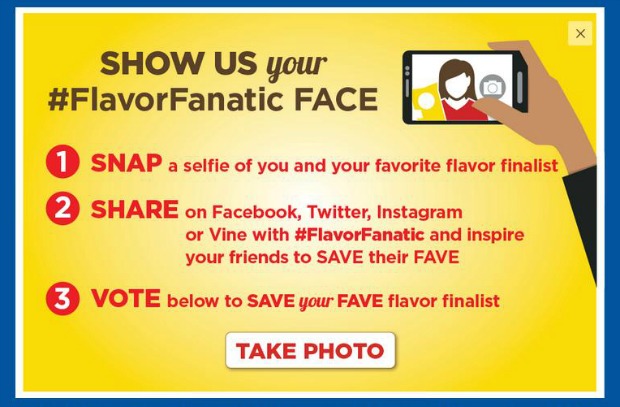 What flavor is your favorite?