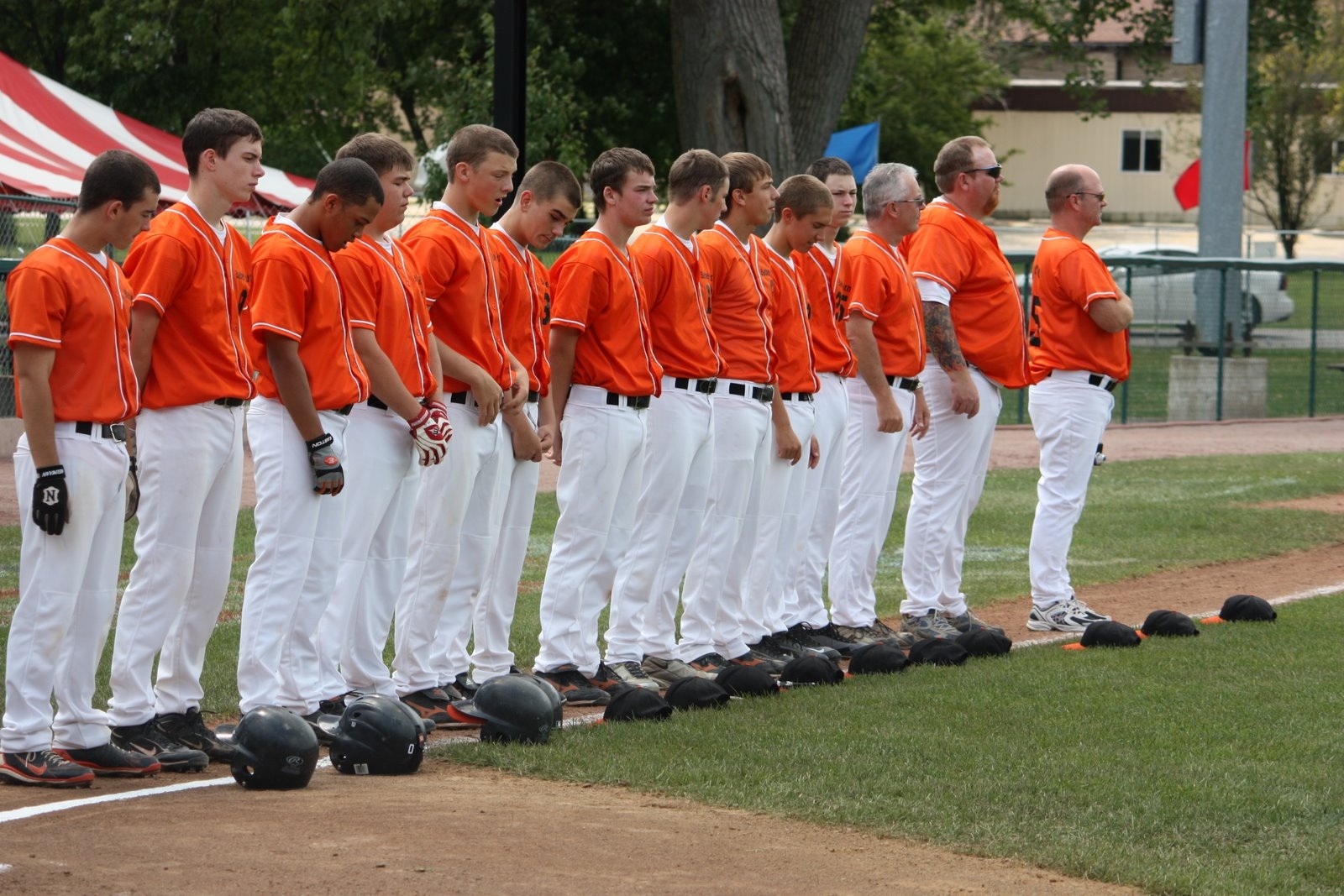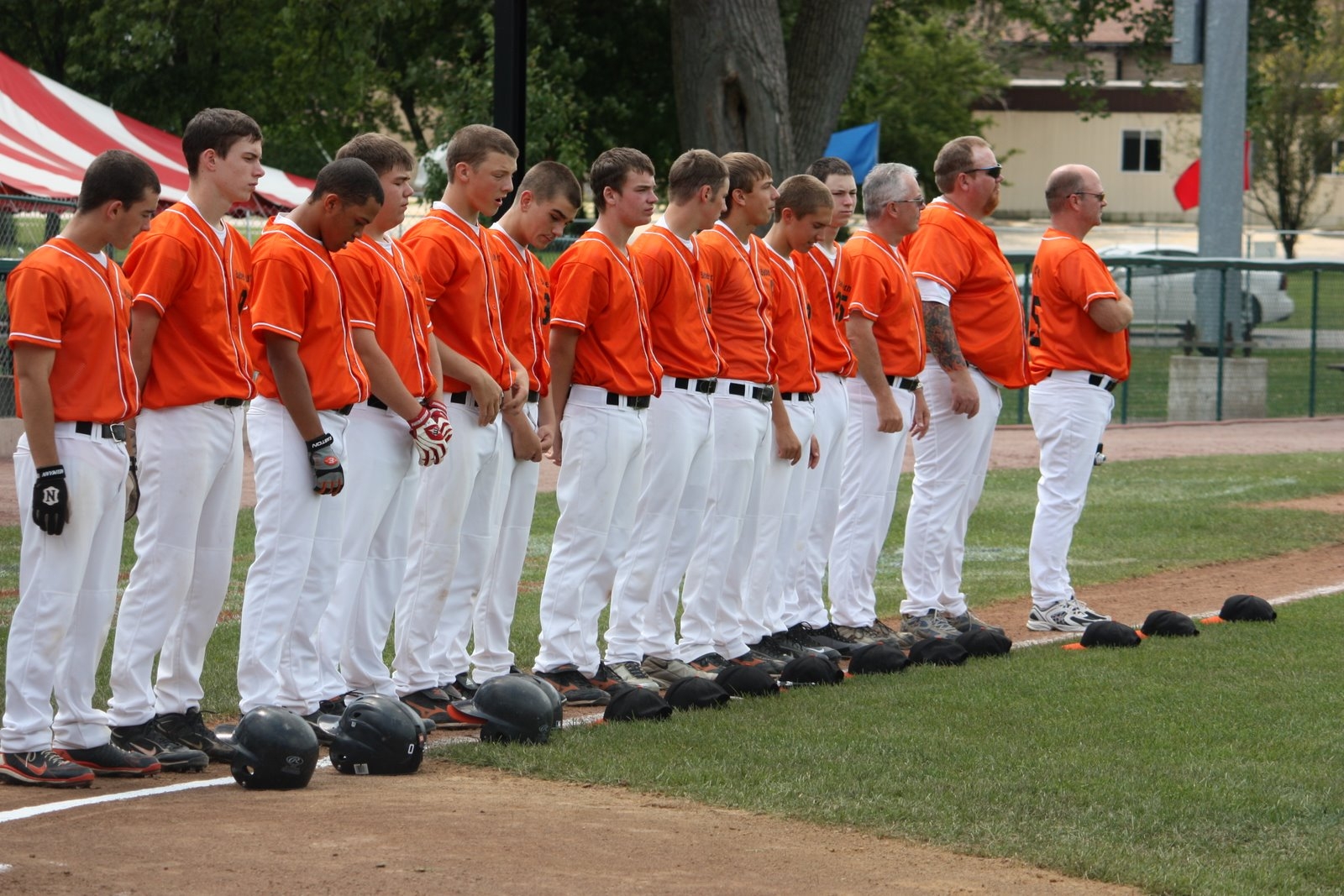 A couple weeks ago, after winning the District Tournament, my son's 15 year old Babe Ruth Team won the Northern Indiana State Tournament. After losing the first game, they battled back with 8 more wins to take the Championship.
Then it was time to travel to the Ohio Valley Regional Tournament, it had been many, many years since LaPorte had won the State Tourney and sent a team to play in the Regionals.
Not really knowing what to expect, and with many of the boys never playing in a large tournament, we set out last Friday late (because of football) and made our way to Mattoon, Illinois for the Regional Tournament.
Our first game was scheduled for Saturday at 9 a.m., well, after arriving after midnight, and a combination of a few other things, they lost their first game. But, knowing these boys, and the passion they have to play ball and win, we weren't counting them out. And it's a good thing, they went on to play 7 more games, beating teams (and I will add, really, really good teams) from Ohio, West Virginia and Michigan. They also beat the Southern Indiana Champs, making them the Indiana State Champs.
After winning their game on Monday, they headed into the final four on Tuesday, and after winning the first game of the day, they played their second game only 30 minutes after finishing the first. And had to play an undefeated team from Wisconsin. And, you guessed it, they won!  Forcing the tournament directors to host yet another game in the finals.
They played Wednesday morning, playing their hearts out. Coming only 3 runs away from winning, the final score, Wisconsin 3 – LaPorte 1. The win would have sent the boys to Washington State for an all expense paid opportunity to play in the Babe Ruth World Series. We all felt like the boys just simply ran out of steam, they had played 8 really hard games, their arms and bodies were tired and sore.
We, parents and fans, are so very proud of the boys and what they have done to represent LaPorte Baseball.
Here are a few photos from the tournament, courtesy of Baseball Mom, Dionne, photographer extraordinaire!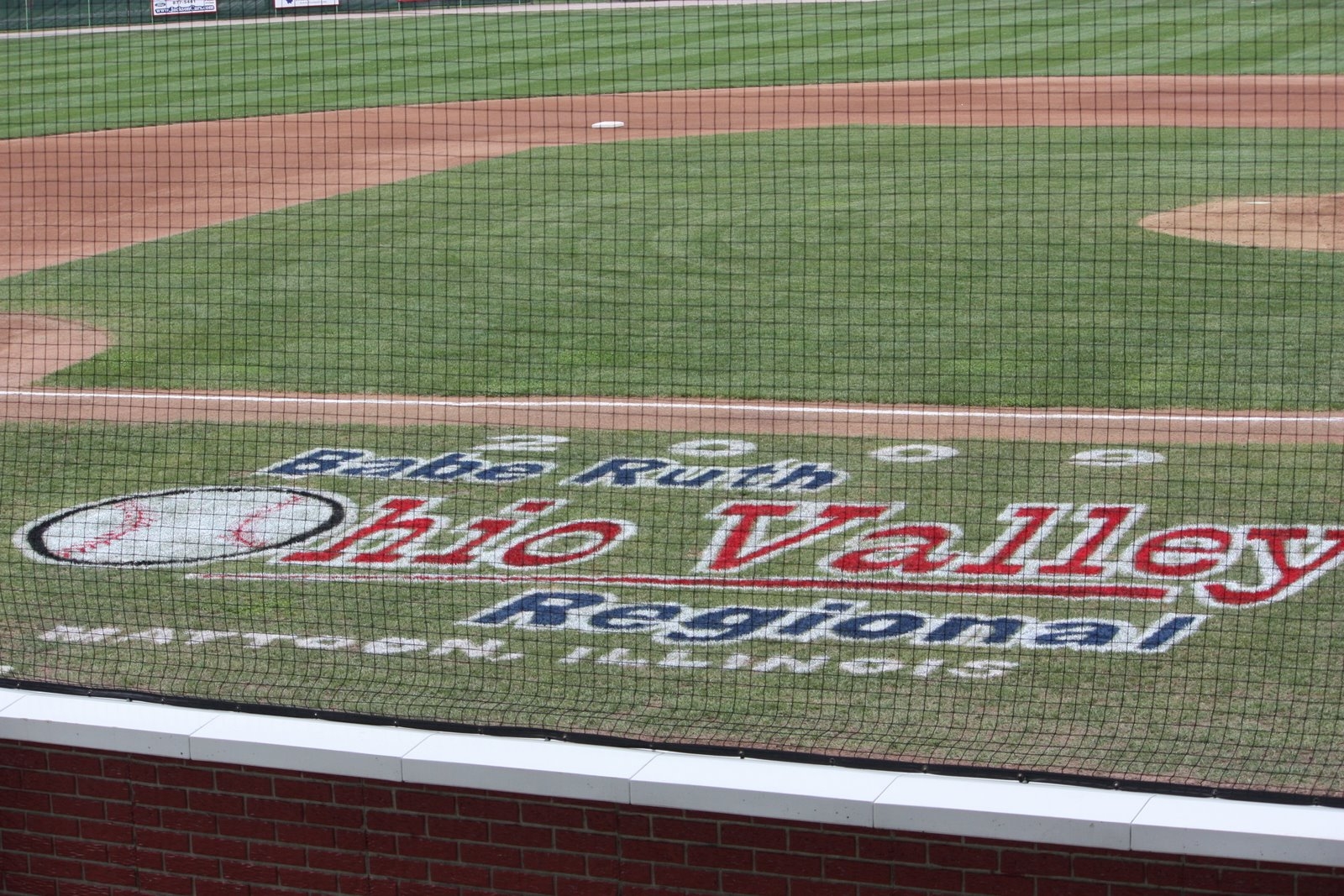 They painted the field with the logo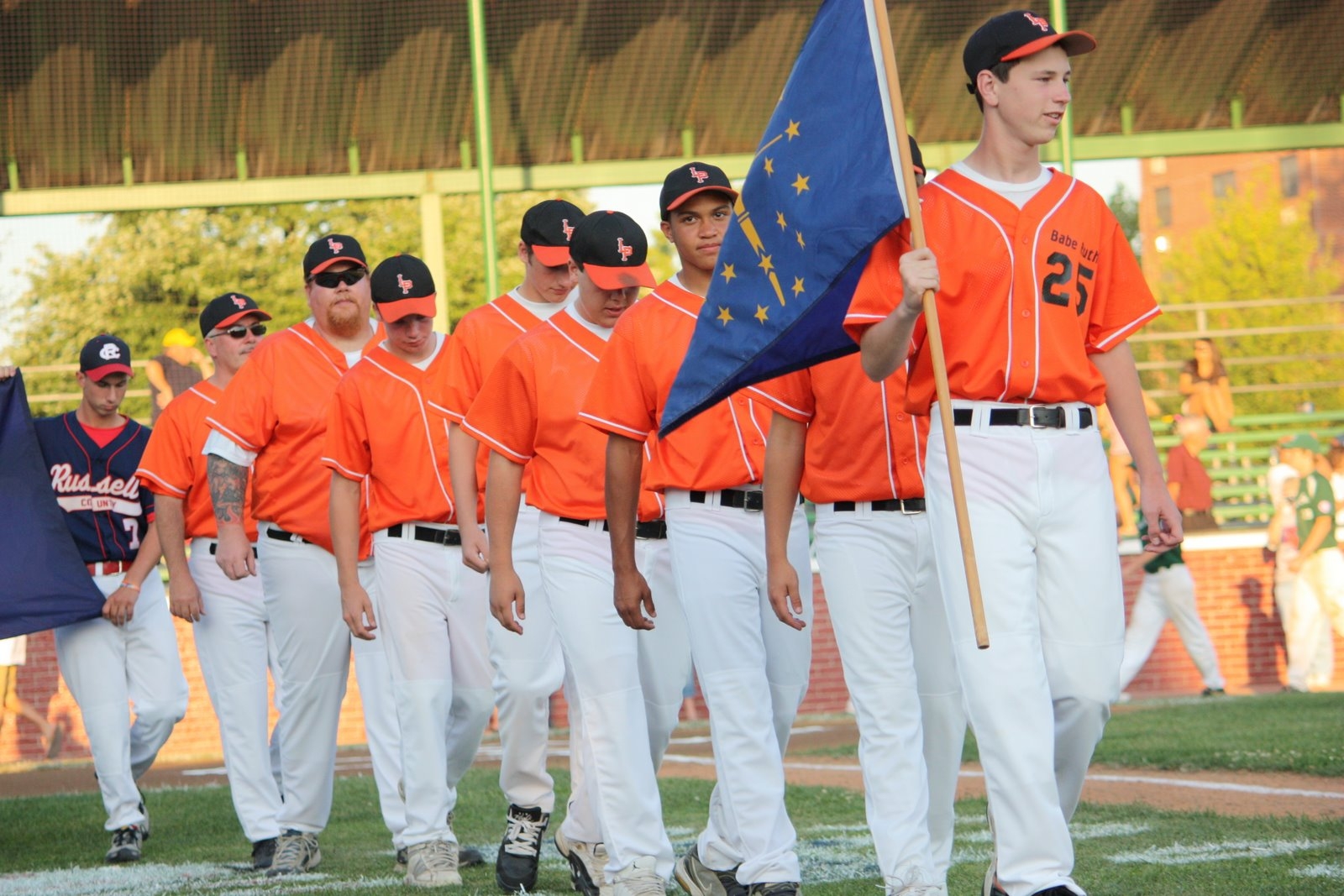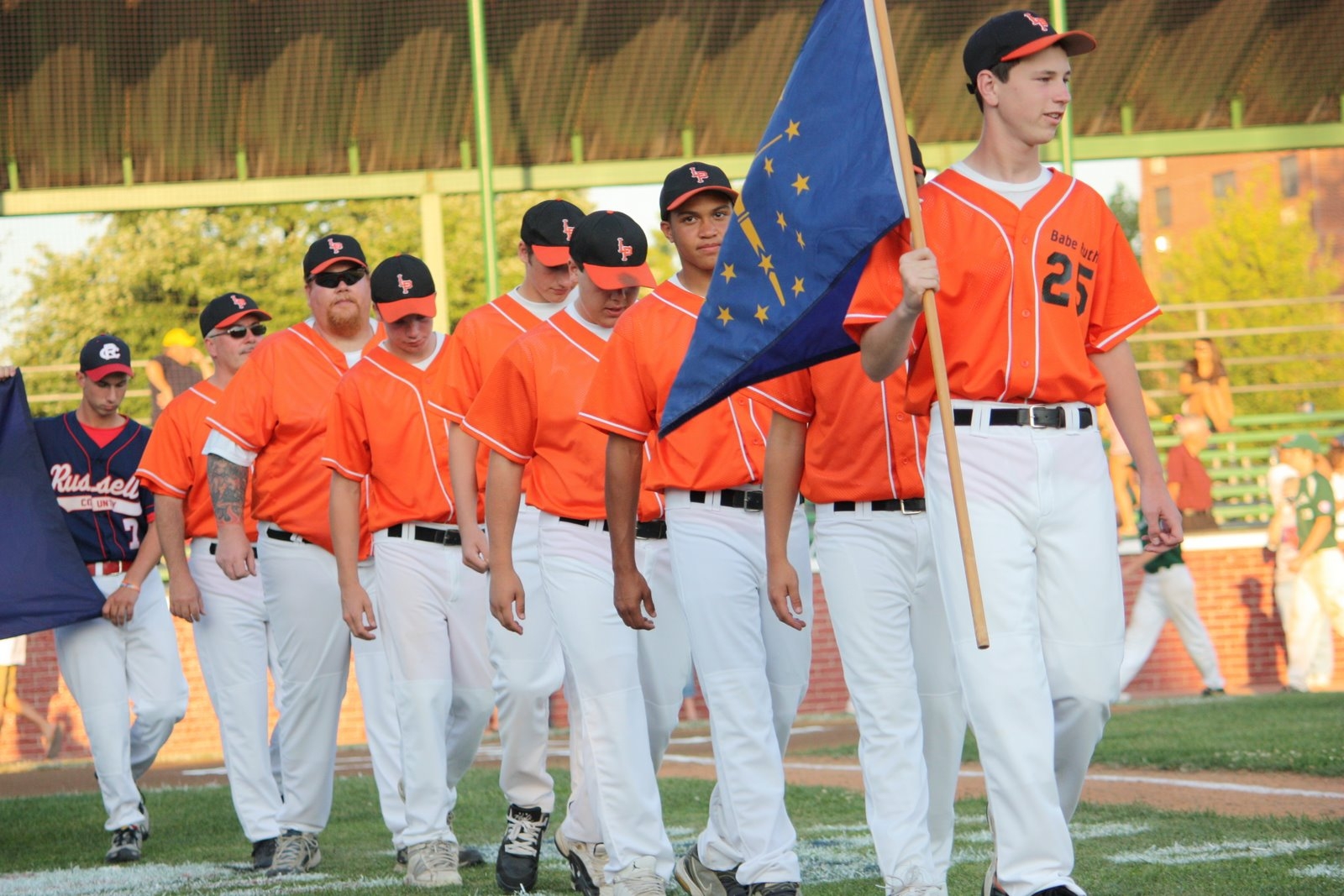 The teams participated in an Opening Ceremony, unfortunately the whole team couldn't be there because of football practice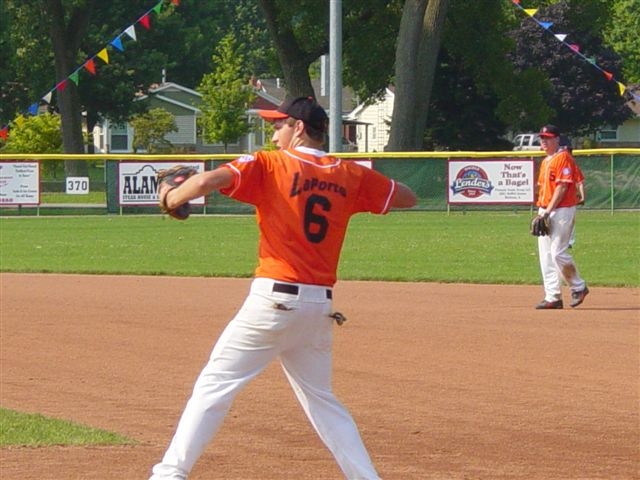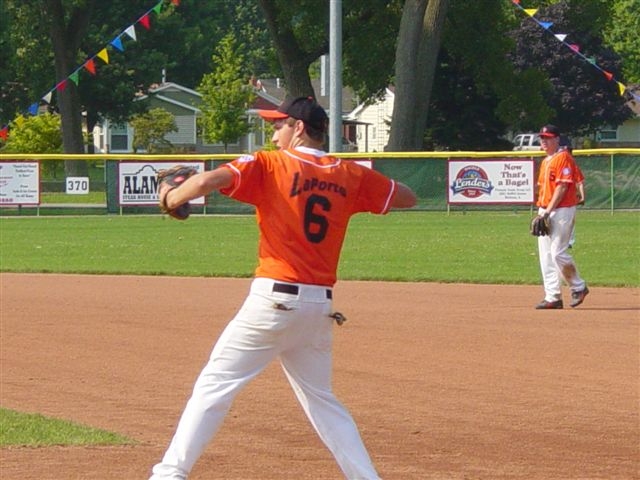 Nick playing 1st Base (thanks Darla for this picture)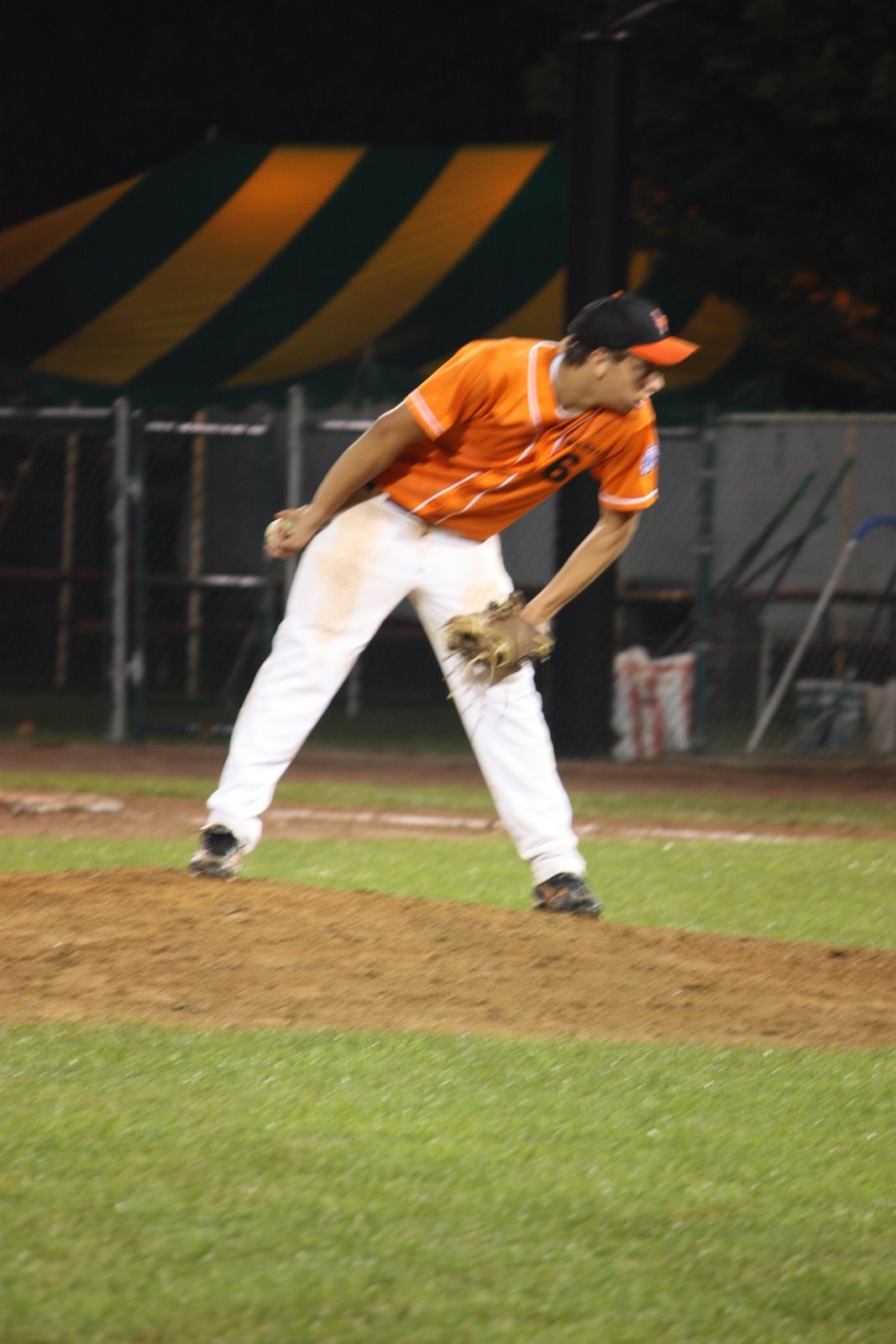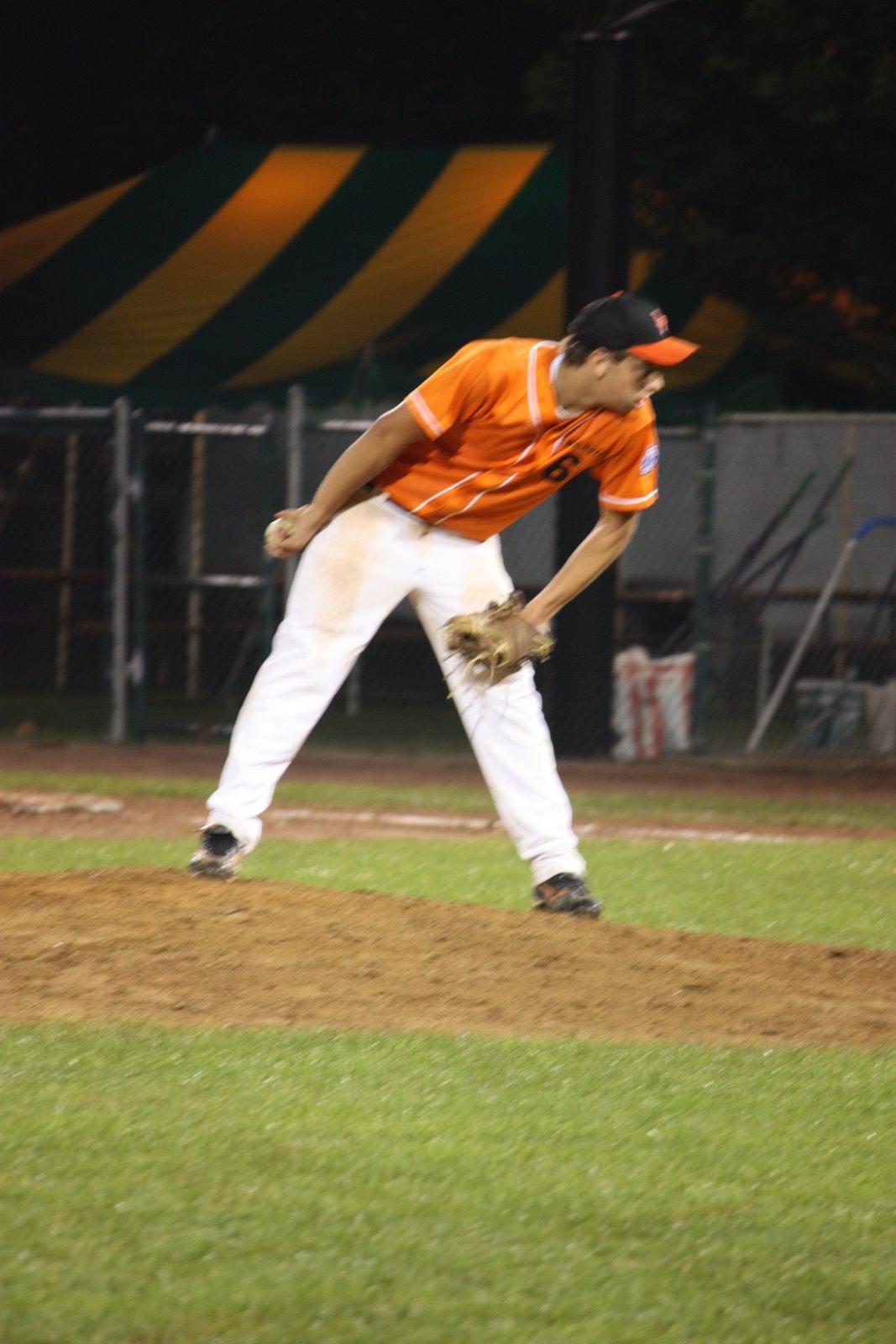 Nick, pitching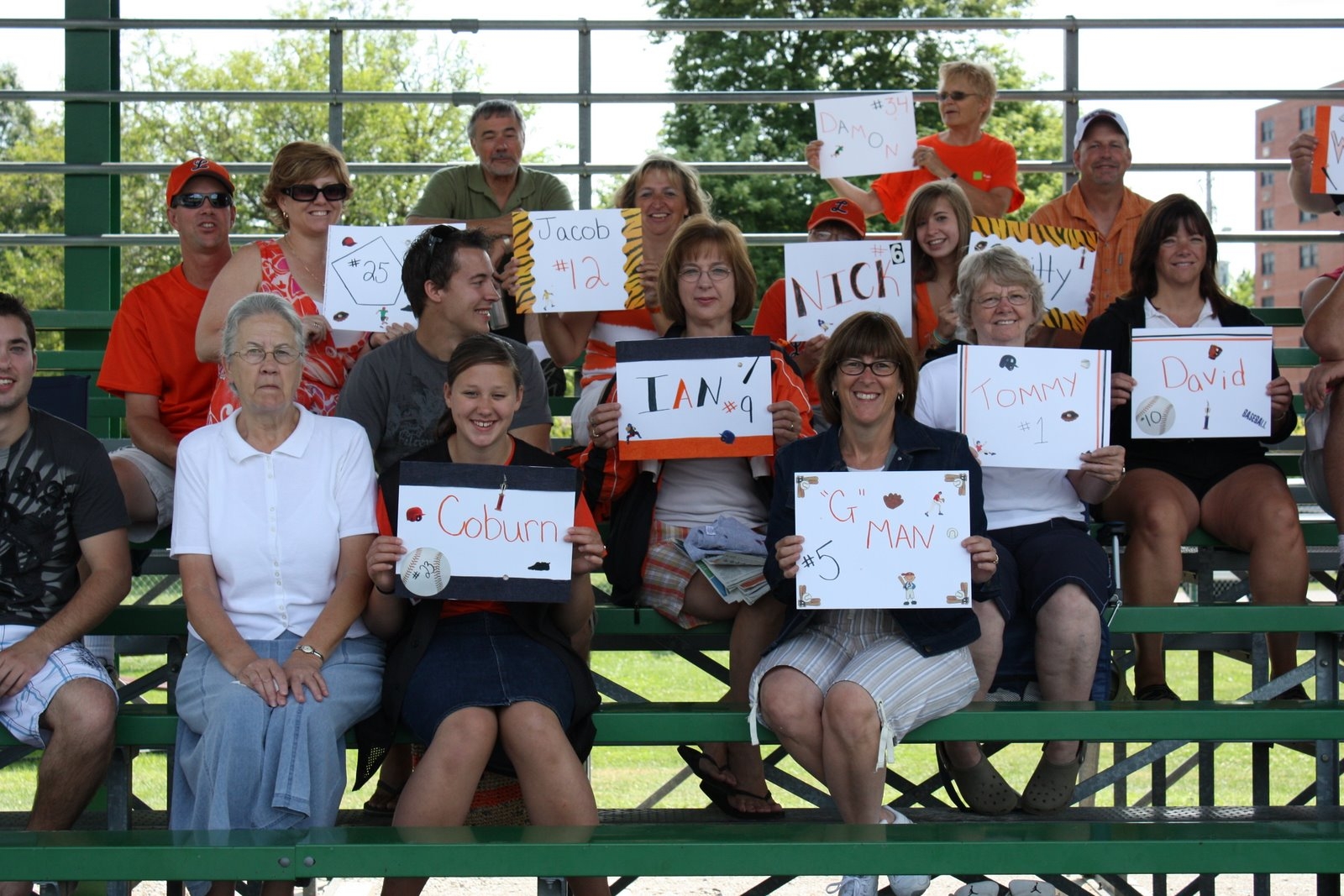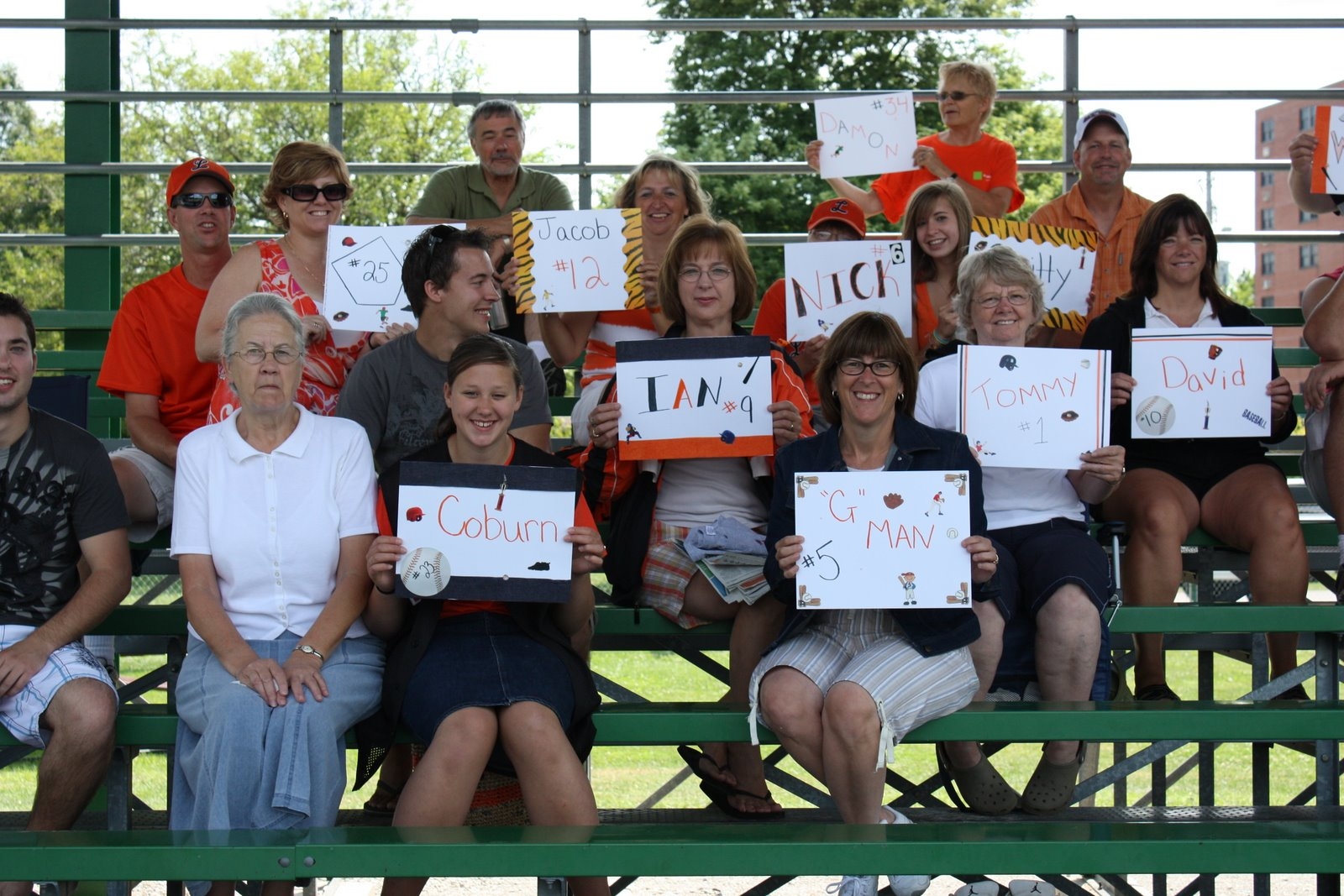 The best fans in the world! with signs for their players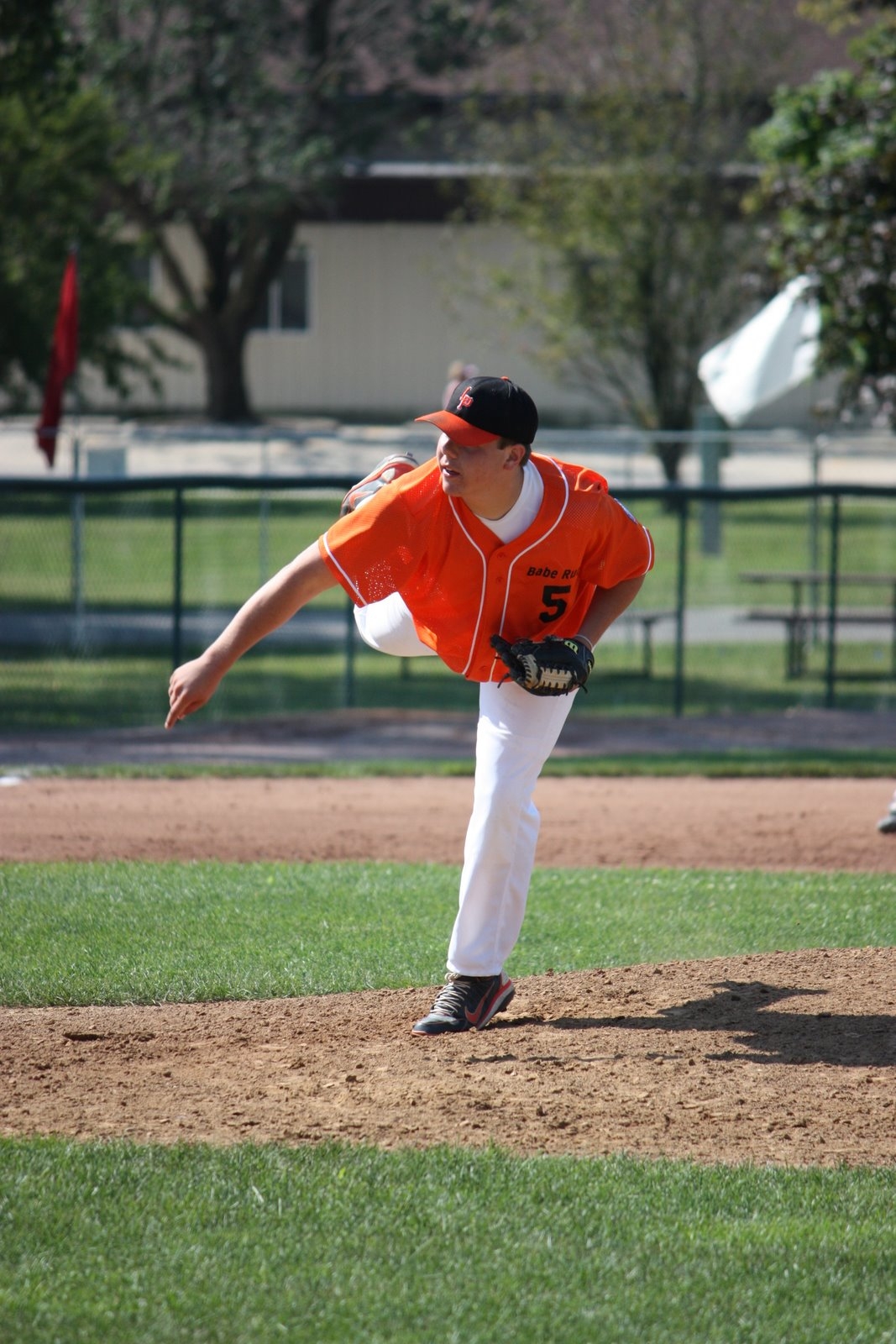 The Tournament MVP, "G" Man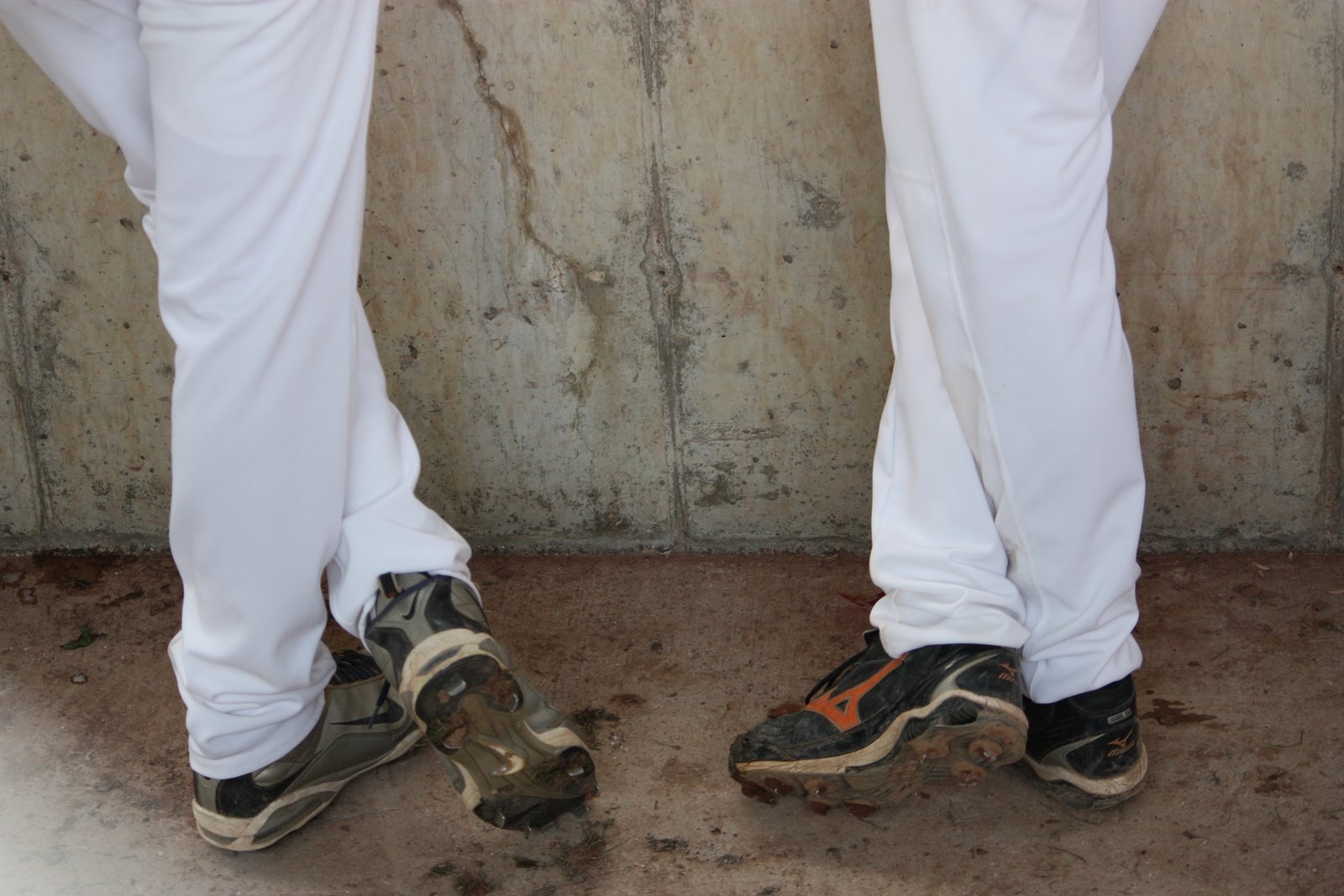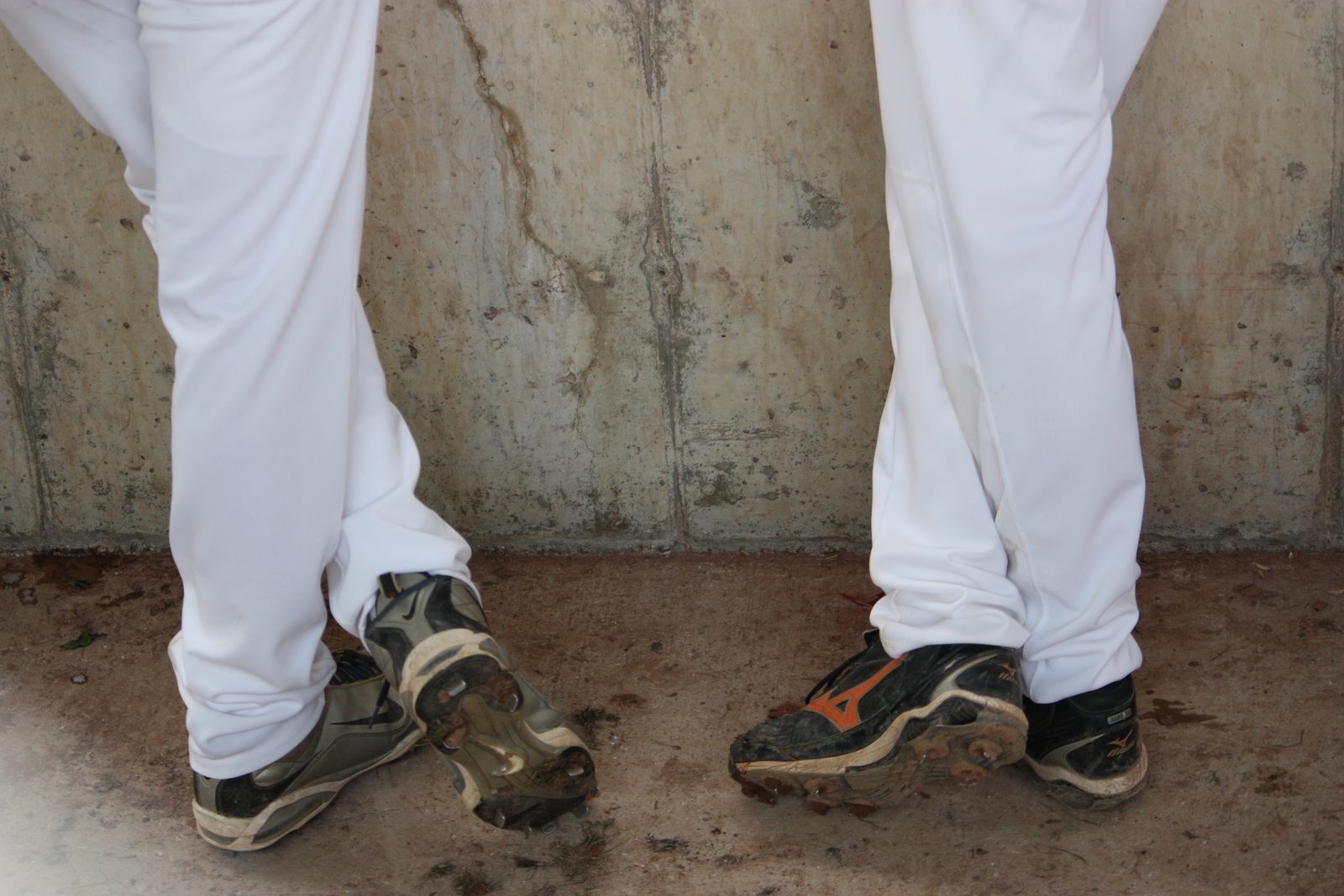 Some of the best photos are the simplest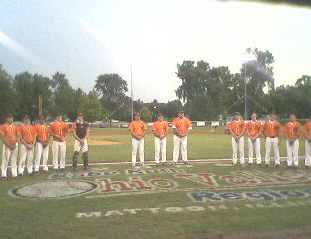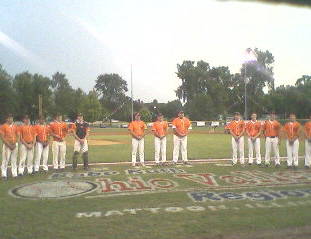 The Team