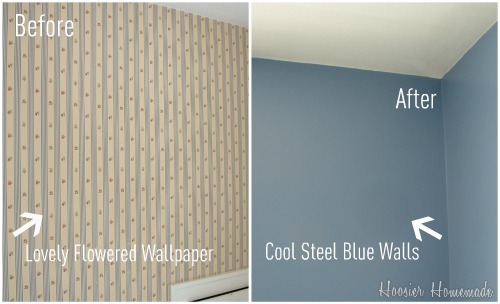 Last week I shared our oldest son, Andrew's bedroom. Even though we have stripped wallpaper before, we were in search of a better and easier way to get this not-so-fun job done.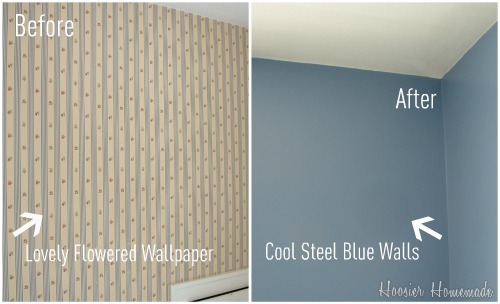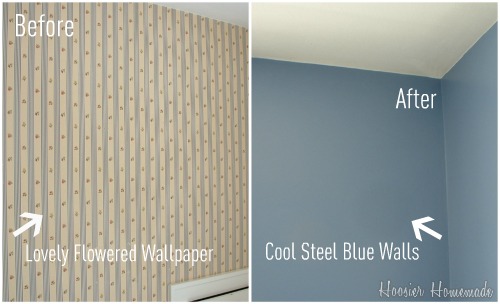 After reading up on How to strip wallpaper, Doug and I created a video to show you the easiest way we found to strip the wallpaper. And the supplies you will need to get the job done.
If you are having trouble viewing the video, click here to see the written instructions.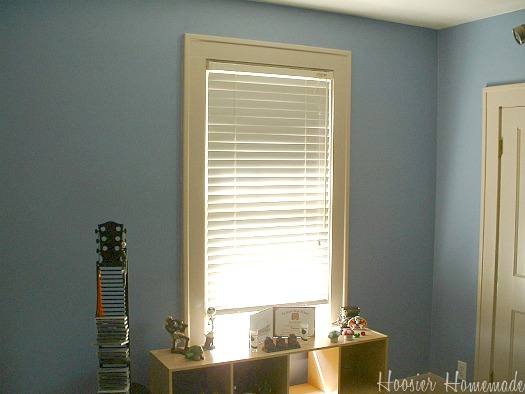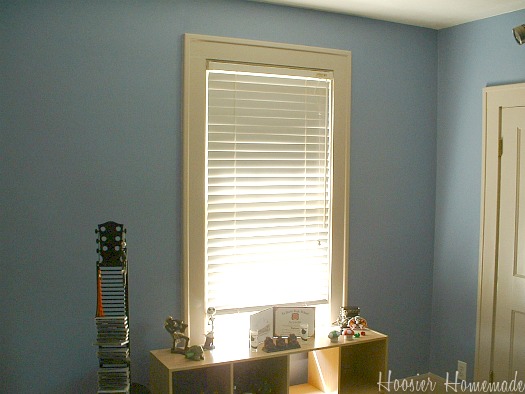 Here are the supplies and tools we used…
Fabric Softener (Any brand, the cheaper the better)
FAQ's
Can I use this on vinyl wallpaper? Yes
How much pressure do you put on the tool that you use to make the holes in the wallpaper? Use firm pressure, only enough to penetrate the paper or vinyl
Hope that helps! Let us know if you have questions.
Linking to…Show Me How, Get Your Craft On, Transformation Thursday, Show and Tell Friday, Tutorials & Tips, Works For Me Wednesday