My boys were excited to receive the Oberto Jerky a try…so I put Andrew to work and had him share his thoughts with you…
It's no secret that I'm a big fan of beef jerky. I love its taste, and the fact it's actual meat just preserved means it's less of a junk food and more of a real food. It's a perfect snack for when you're at home relaxing or out watching a game. Needless to say, when I was given some of  Oh Boy! Oberto's Jerky, I let out an "oh boy!" of my own.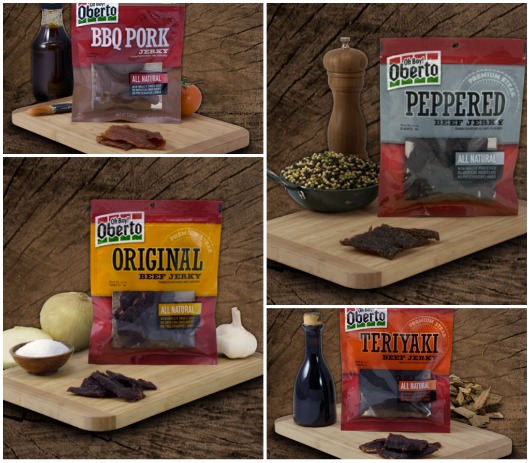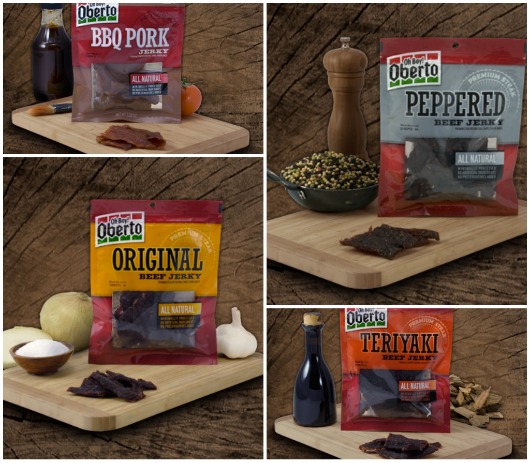 We received four different kinds of their jerky to try: original beef, peppered beef, bbq pork, and teriyaki turkey. These flavors were delicious and each are very different from the usual jerky fare. Another good thing about Oberto's Jerky is that it's all natural, no preservatives or artificial ingredients added. Made from premium ingredients and nearly no fat (only three percent), it's the healthiest jerky around.
Casey added "I loved all the different flavors. It was a great after school snack."
Disclosure: We received Oberto Jerky to review, as always the opinions are all our own.