We are back today with a fun project to spruce up your home for Spring! This has to be one of our favorite projects in awhile, we had lots of fun creating the Painted Recycled Rubber Outdoor Mat!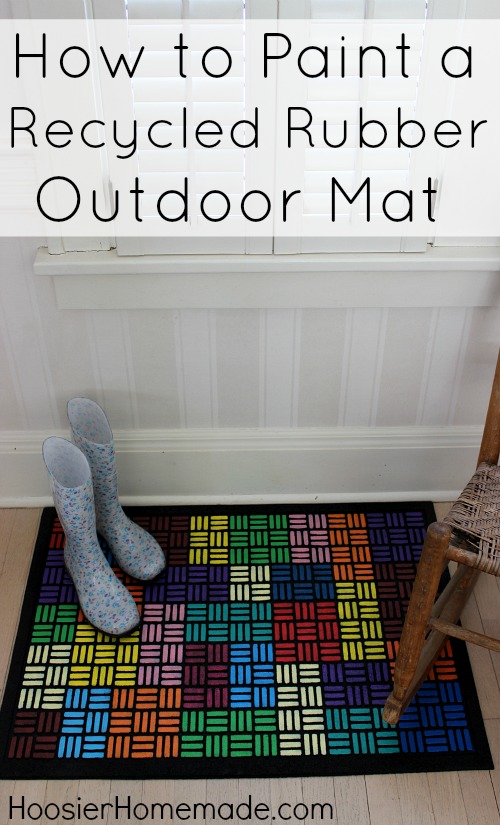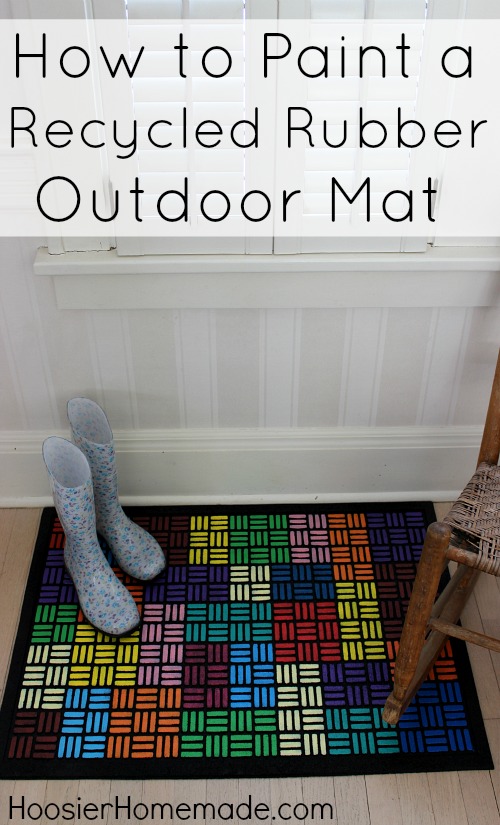 You can certainly paint your Outdoor Mat any color, but since we are celebrating Rainbow Week, we decided to use a Rainbow of Colors! There is however, a little story behind this finished project…last year during Rainbow Week, I fell in love with the Wooden Floor Mat and then promptly ran out of time to give it a try. Fast forward to a few weeks ago when we were deciding what to share with you for Rainbow Week and I knew we just had to give the Floor Mat a try.
So we headed to The Home Depot, where we priced out the supplies…$70…yikes! We weren't really planning on paying that much, and besides we thought it was a bit much for a Floor Mat. So we proceeded to do what we love…start thinking outside the box and hunt around the store.
And sure enough, we happened upon a Recycled Rubber Outdoor Mat and it was only $8…perfect!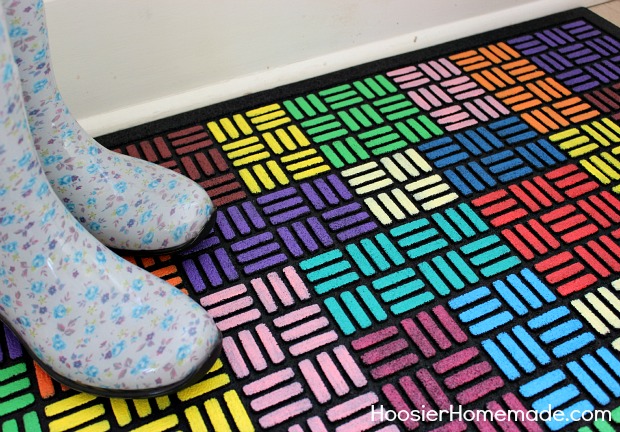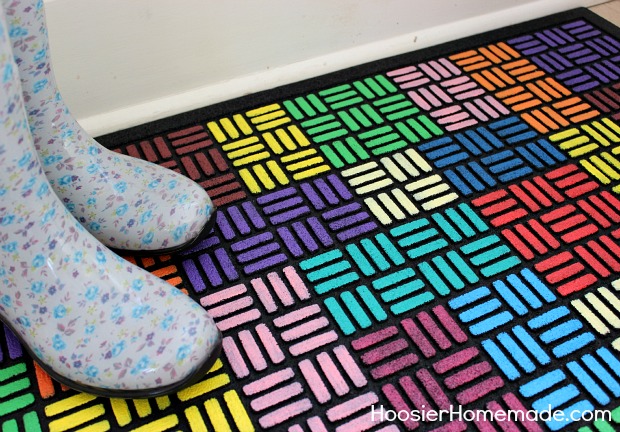 But how would we paint it?
What kind of paint would work?
And what should we seal it with?
So we headed to the paint department, where we asked the helpful employee. At first he thought it was rather strange, why would we want to paint it, but I showed him a picture of the Wooden Floor Mat, and he quickly understood.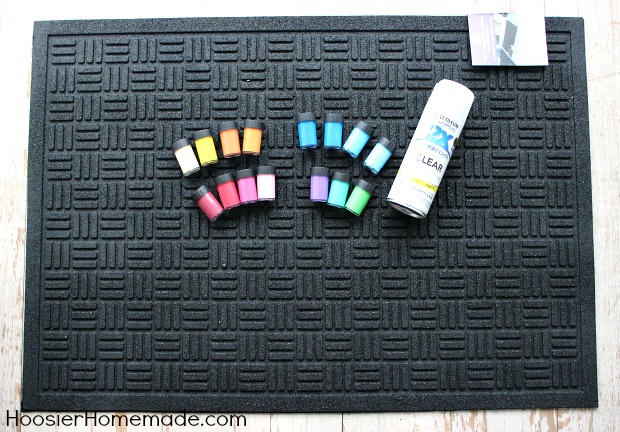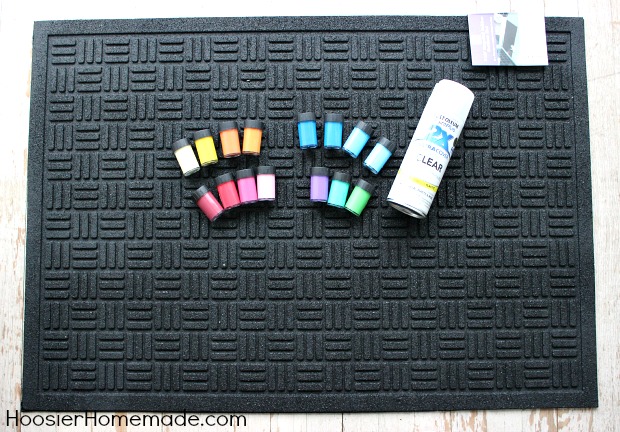 Here's what we came up with…
Supplies to Paint a Recycled Rubber Outdoor Mat
Recycled Rubber Outdoor Mat – available at The Home Depot
Paint – we used Acrylic Paint, it comes 24 jars in a box from Walmart in the craft department – these were much cheaper than buying sample bottles or quarts of paint, but if you are doing less colors you will need to buy larger bottles
Sealer – Rust-Oleum Paint Plus Ultra Cover Clear – available in the paint section at The Home Depot
Brushes – small foam brushes work perfectly – available at Walmart or craft stores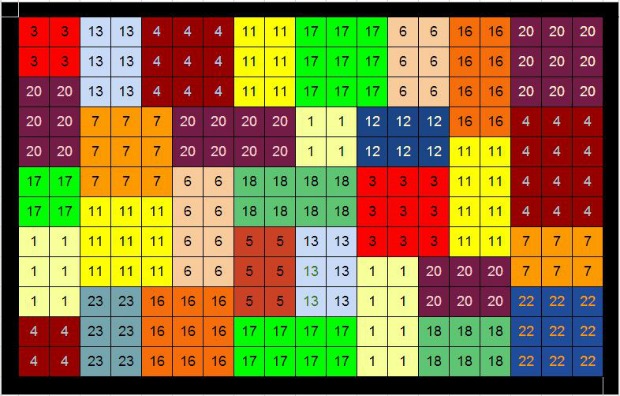 Now it was time to figure out how to select the colors. Doug, being the brilliant man he is, came up with a template. It did take some time, several hours in fact, but when it came time to paint, it was a breeze.
If you are interested, you can download the PDF for the Template.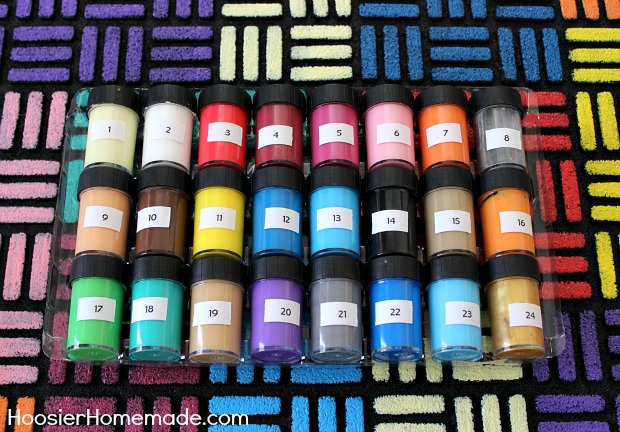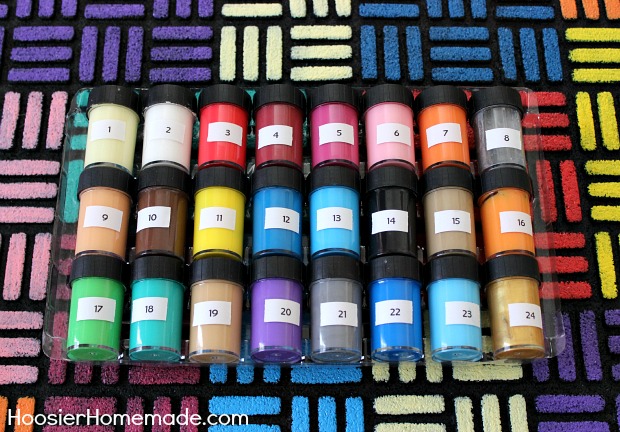 Then each of the jars of paint were numbered. I told Doug, he was a little OCD with it, but honestly, it was perfect!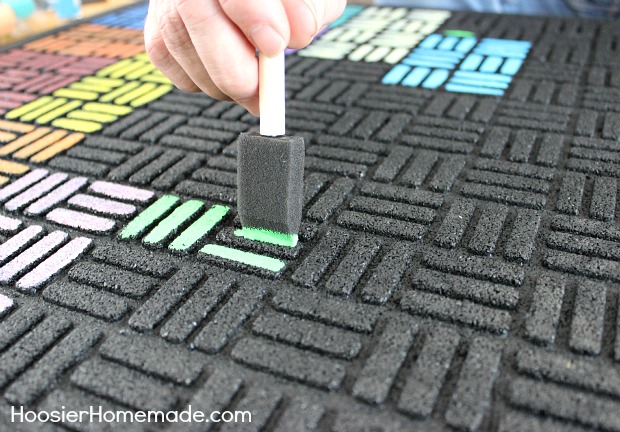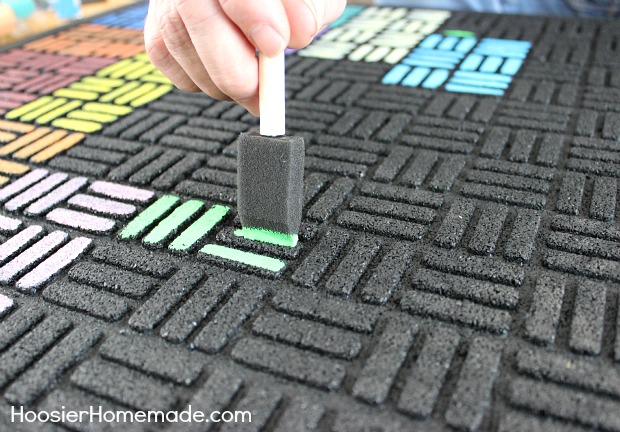 Then we just started painting, the foam brushes worked perfectly. It took a couple evenings to paint, but we just worked on it while we were watching TV. We wrapped the brushes in foil to keep the paint from drying and numbered them also so we didn't get any of the colors mixed up.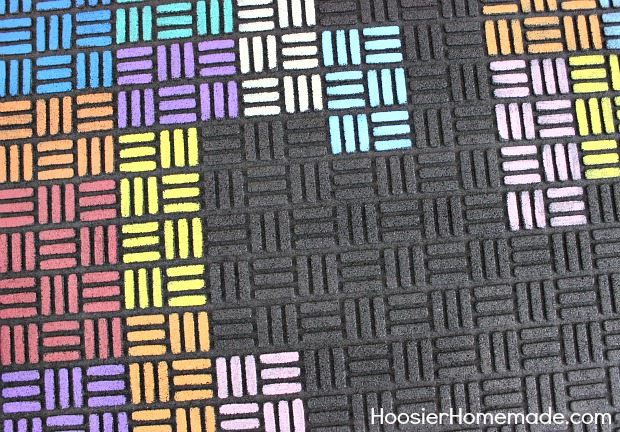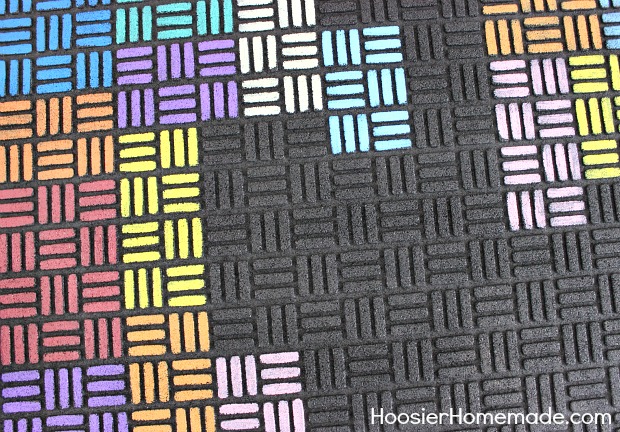 We gave it 2 coats of paint and let it set for a couple days to dry completely.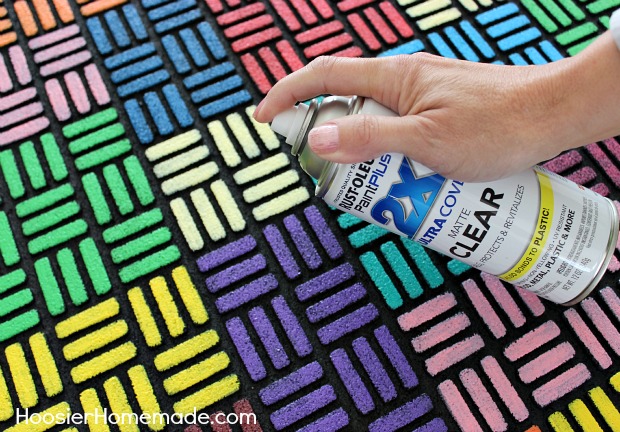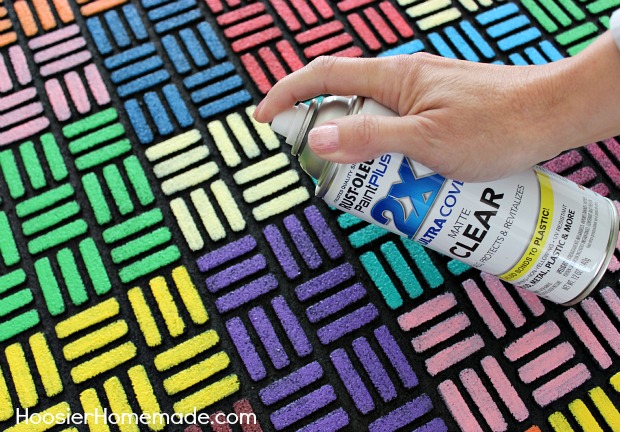 Then a coat of the sealer.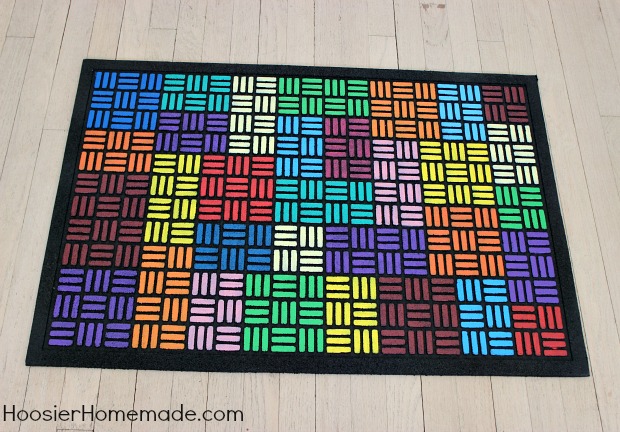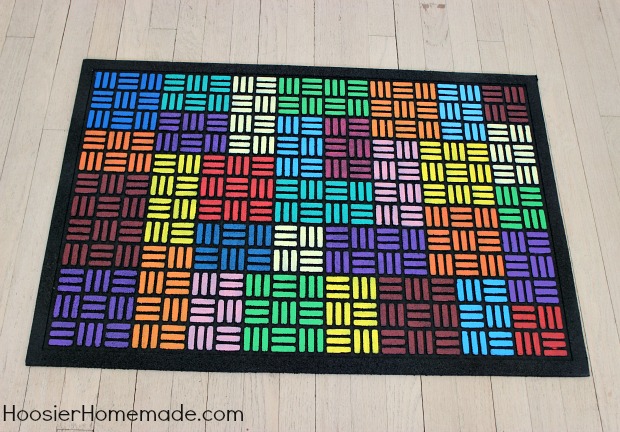 Now we have a bright Rainbow Door Mat to welcome our guests! I think it will look great with the Rainbow Balloon Wreath hanging on the door. Now we just have to get rid of the foot of snow we have and some warmer temperatures!