How to make Paper Bag Lanterns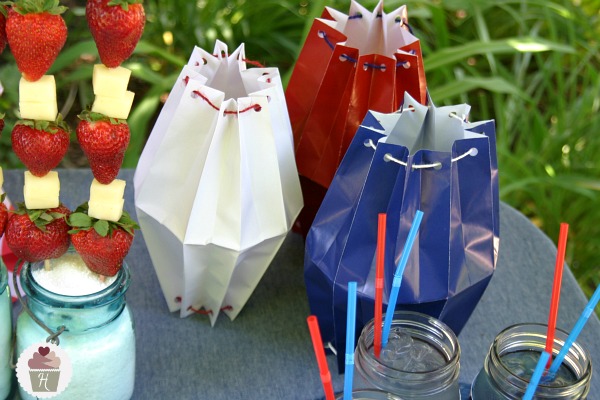 Yesterday, we shared our Memorial Day Cook-Out complete with food, decorations and the adorable Memorial Day Printables from The Paper Cupcake. To add a bit of whimsy to the table, we made Paper Bag Lanterns.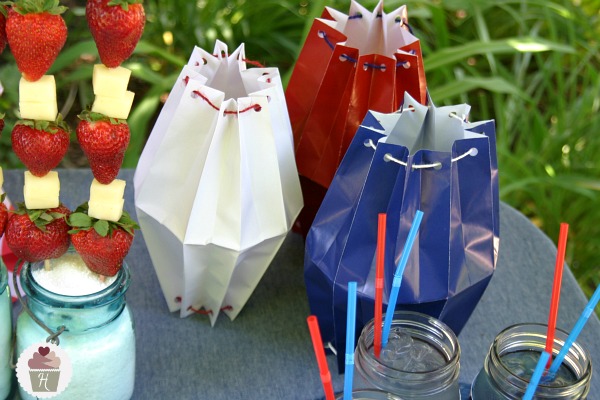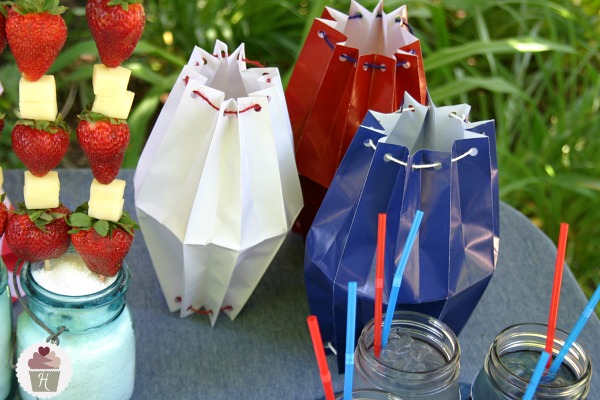 Of course, any color of bag will work, we found these at Hobby Lobby in the party section, 10 in a package for $1.99…makes them an inexpensive decoration as well! I spotted the Paper Bag Lanterns over on Landee See Landee Do, and followed most of her directions, changing it up just a little to figure out the easiest way to make them, Doug put together a step-by-step tutorial for you to make it easier.  Let's gather our supplies…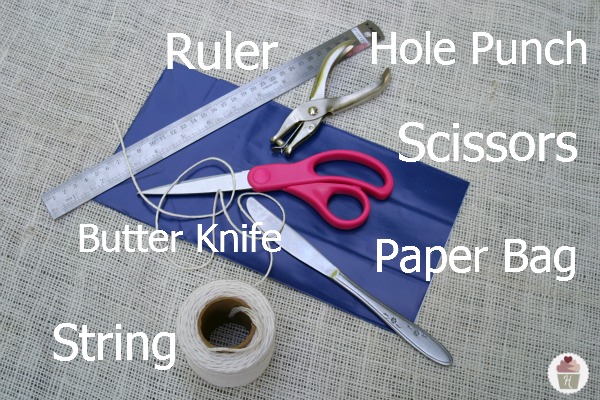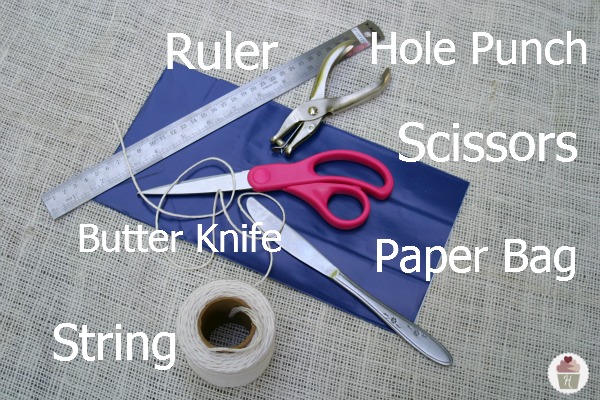 Paper Bag Lantern Supplies
Paper Bags – you can find them at craft stores, as well as Walmart
Ruler
String or twine
Hole Punch
Butter Knife or something to crease the folds
Scissors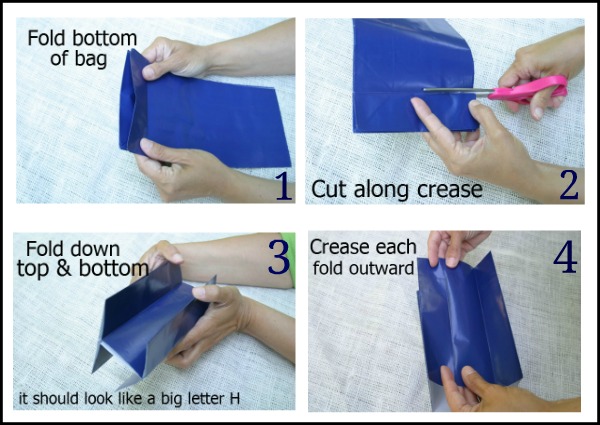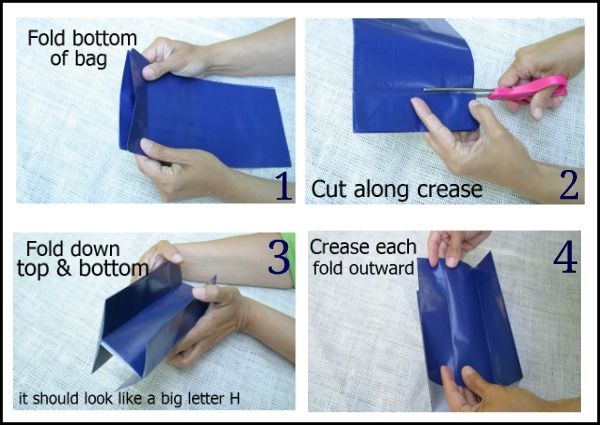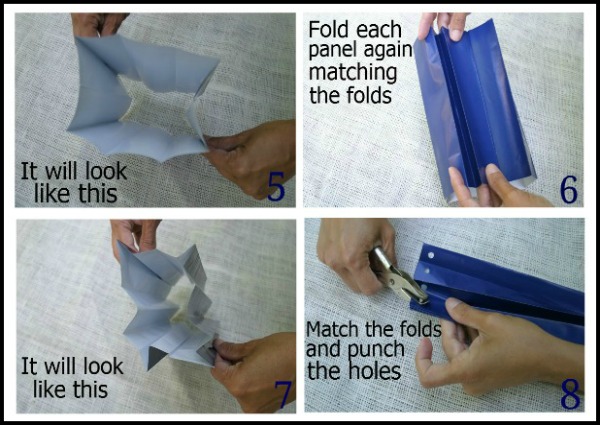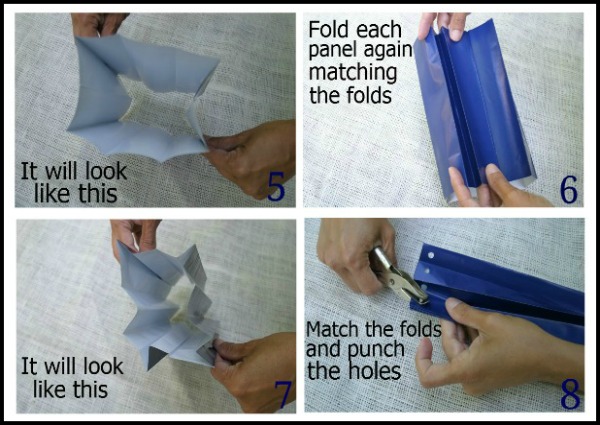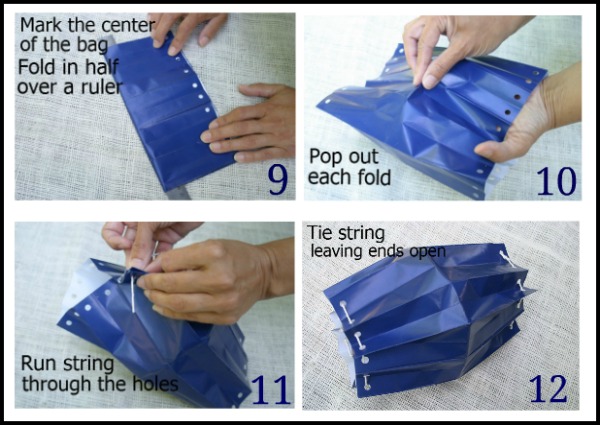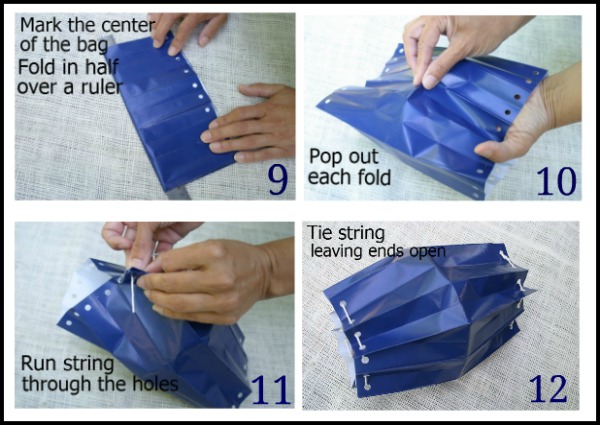 Paper Bag Lantern Directions
Fold the bottom of the bag and match the ends
Cut along the crease
Fold the sides of the bag towards the center, it should look like a capital H
Crease the folds outward
Then you will have a shape that looks like photo 5
Fold each panel again matching the folds
Then you will have a shape that resembles an accordian
Match the folds and punch holes in the top and bottom
Mark the center of the bag, fold it in half over the ruler to create the crease, use the dull edge of the butter knife to make a sharp crease
Pop out all the folds
Run the string through the holes, draw it in a little but not too much. Tie off the string with a knot.
Now is when you will need to pull out any creases that need your attention, take your time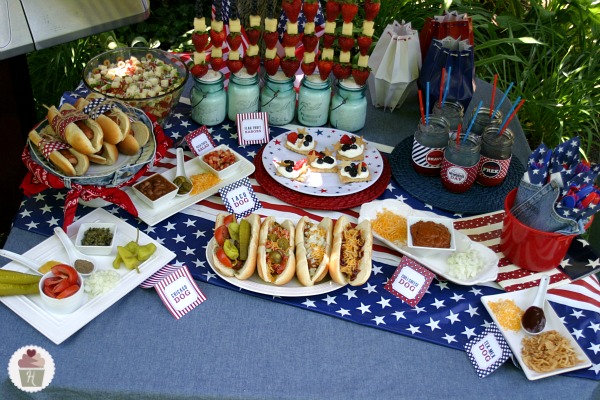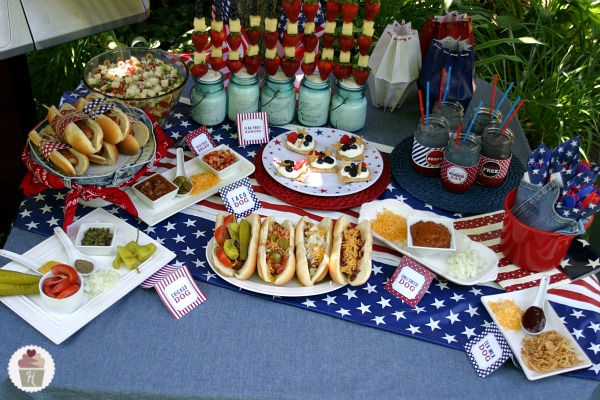 Hot Dog Bar – grab the recipes
Flag Fruit Kabobs
Memorial Day Drinks
Memorial Day Printables – WATCH for them in Cupcake Chronicles Newsletter on Friday!! If you aren't a subscriber…CHECK it out! It's FREE!
Linking to…Made By You Monday