How to make a Raised Garden Bed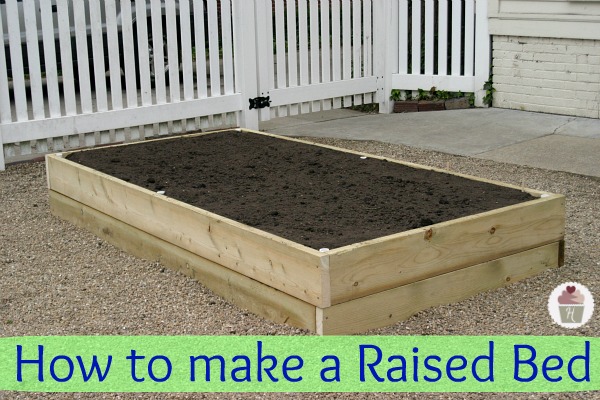 Last week we shared the Raised Garden Bed Cover with you, and didn't want the time to slip away before we shared how to make the Raised Garden Bed.
Click here for your FREE garden and landscape journal- the first step to gardening success!
There are many reasons to garden using raised beds… poor soil conditions, lack of space, drainage issues and weather conditions are a few of the problems that can be addressed. Our reasons are a combination of all of these. Let me give you a little overview of our site. Do you see all the pea gravel in the picture below? Well we didn't bring that into our backyard, the previous owners had an above ground pool and apparently thought that the best option was to spread 6 inches of pea gravel over the entire yard… yeah, you gotta love that.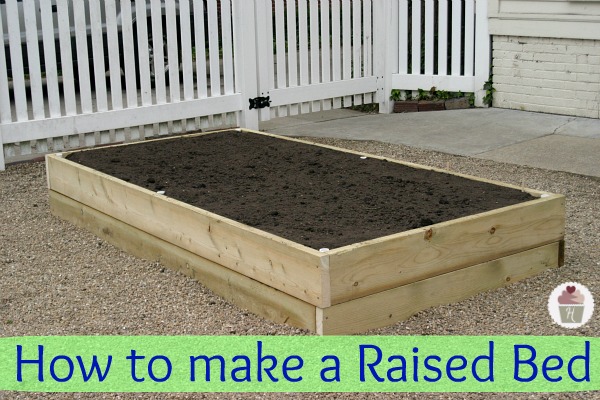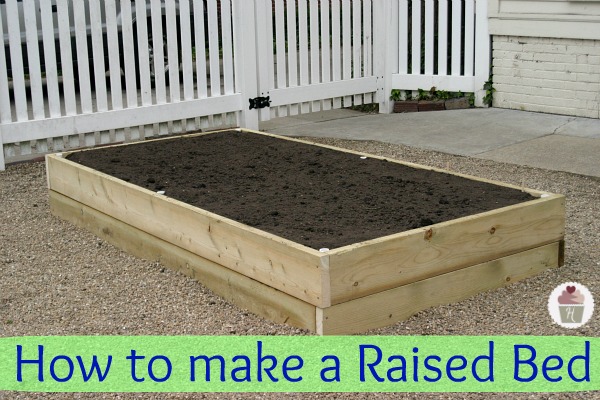 So after looking at our options we decided that removing and replacing the pea gravel with topsoil was just too costly and decided on some raised beds. We'll also be able to extend our growing season, soil tends to warm up faster in raised beds and we can speed the process along by using the bed cover.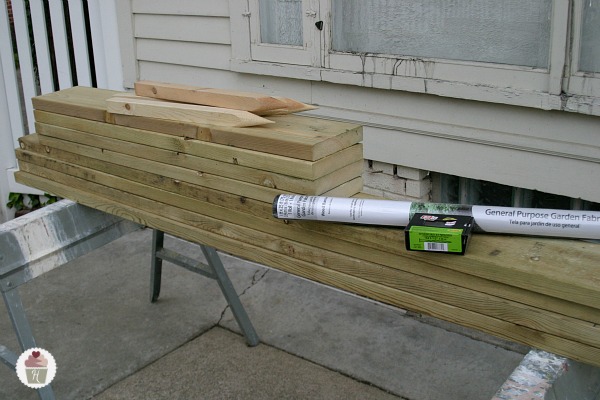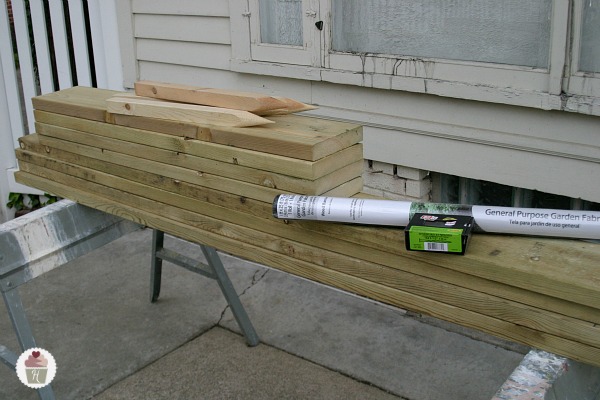 Let's get started…
Raised Garden Bed Supplies:
Four 2″x8″  8 foot in length
Four 2″x8″  4 foot in length
Four 24 inch Stakes
16d (3 1/2″) galvanized decking nails
Landscaping fabric or plastic to line the interior
Claw hammer, level, framing square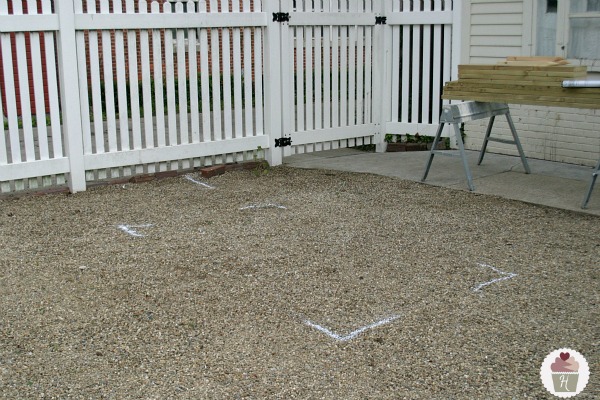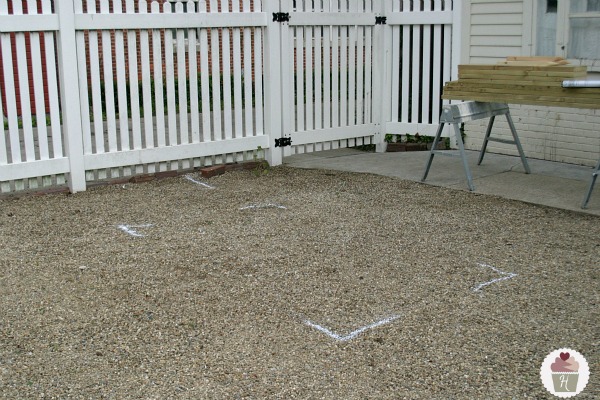 Mark out your area, keep in mind that you want to place your garden in the area of you property that gets the most sun. Also every piece of information you will find on garden suggests to orient them in a North-South direction, not to be one that bucks the system I went ahead and laid out this bed following those guidelines. This bed is only 8 feet long by 4 feet wide so I probably didn't need to though but you can do as you like.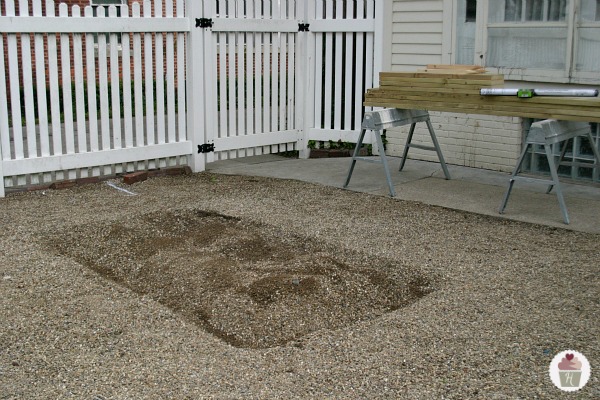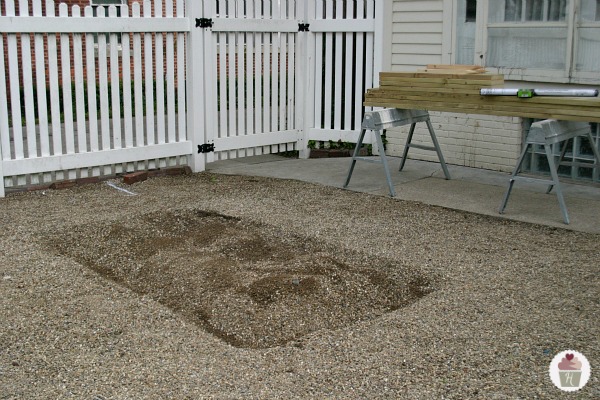 Remove any weeds or sod (one step we didn't need to do) in the area that you are going to place your bed and dig a 2 to 3 inch deep trench for the framework to rest in.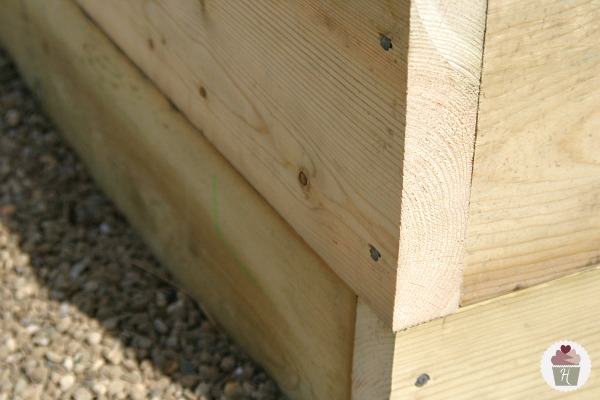 I used 16d galvanized decking nails and lap jointed the ends to assemble the frames, this is a simple yet sturdy joint that doesn't need special tools. To make it stronger you can glue the joints (use glue made for exterior use) and use galvanized deck screws.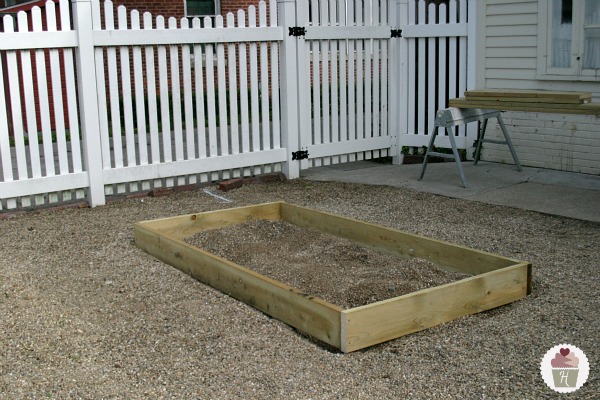 After assembling the bottom framework and placing into the trench…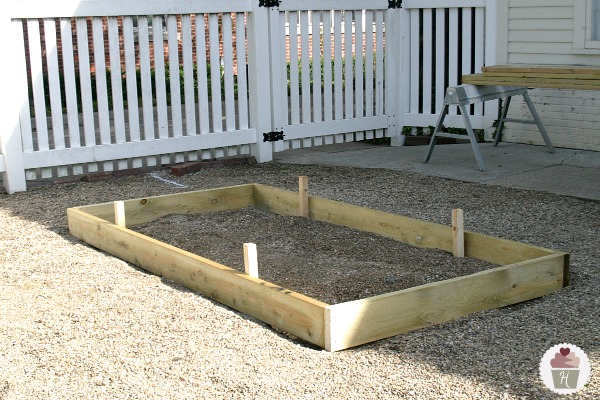 Drive in the stakes to secure it into place, this will also help prevent the framework from heaving due to frost in the winter.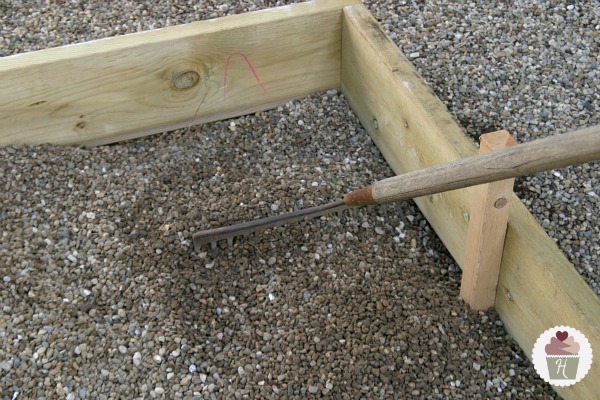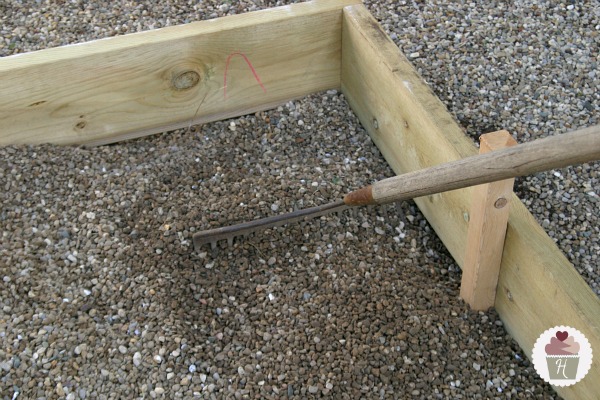 Rake the stones to a rough grade, they don't need to be perfectly level but you will want to fill in the trench to provide support to the frame.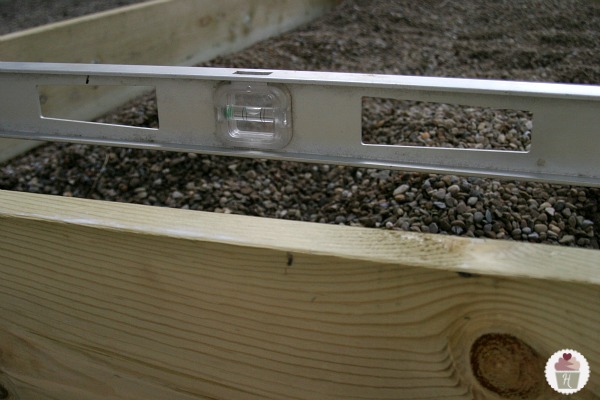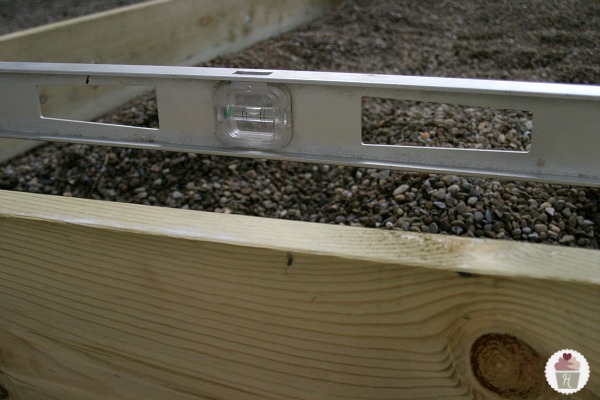 Make sure that each section is level…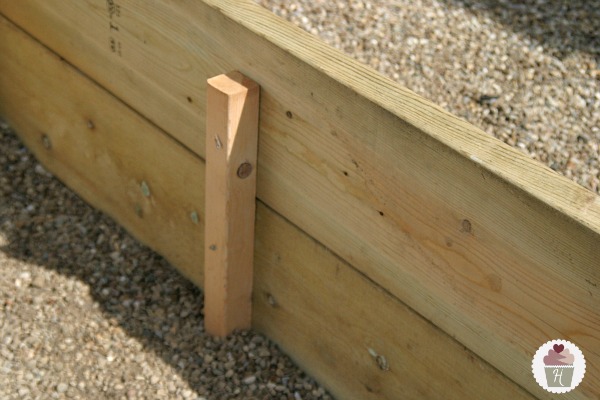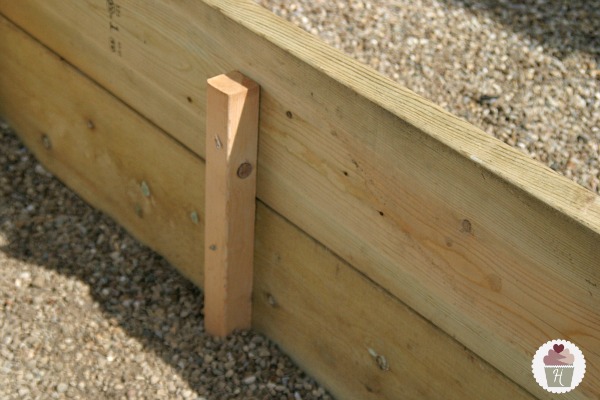 Add second level of the frame, leveling and securing to the support stakes. We added two levels because we wanted the soil to be at least 12 inches in depth. If you have good soil with no drainage issues you could easily get by with one level.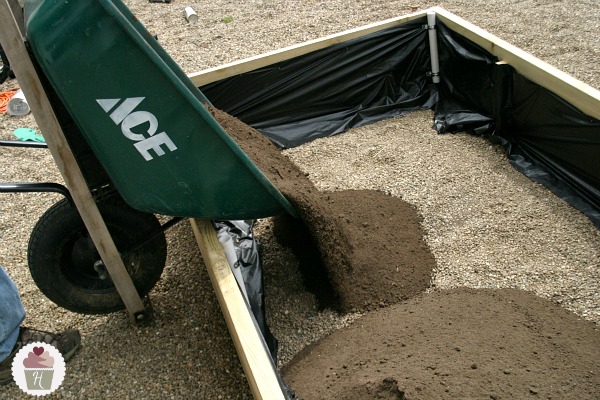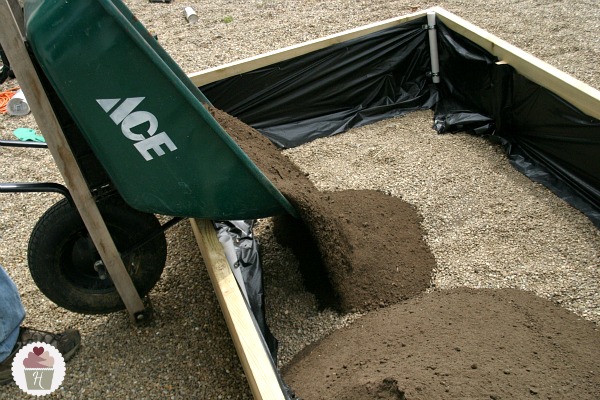 After the plastic is stapled in and the pipes are screwed in for the Bed Cover…in comes the soil, we first added a blend of topsoil and sand (3:1) 6 to 8 inches deep, then followed up with a layer of compost.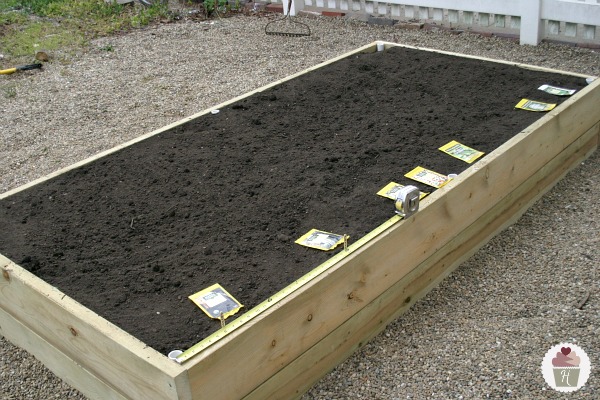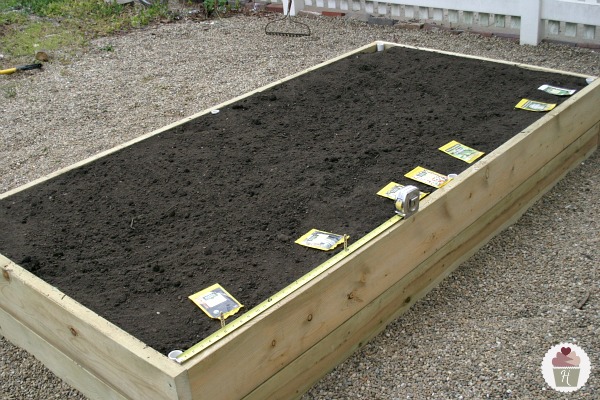 Then it was time to plant…
Here's a little update and some more plants that went in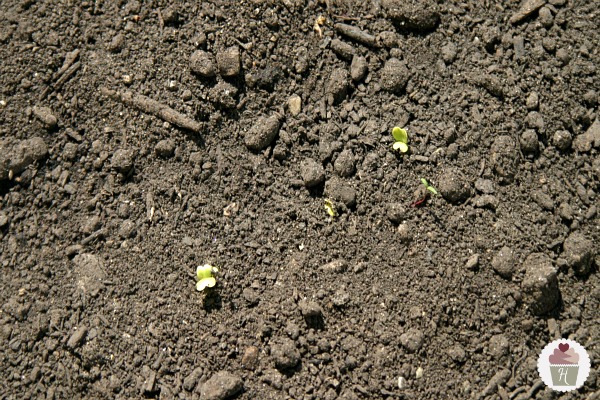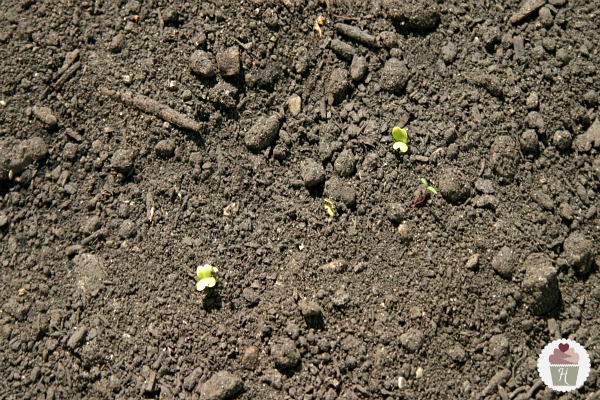 After only 5 short days…we have Chinese Cabbage sprouting through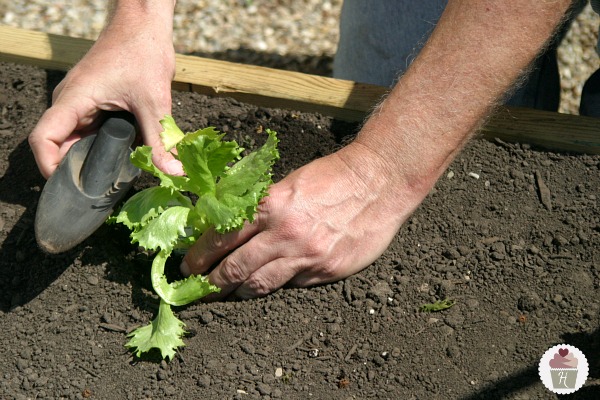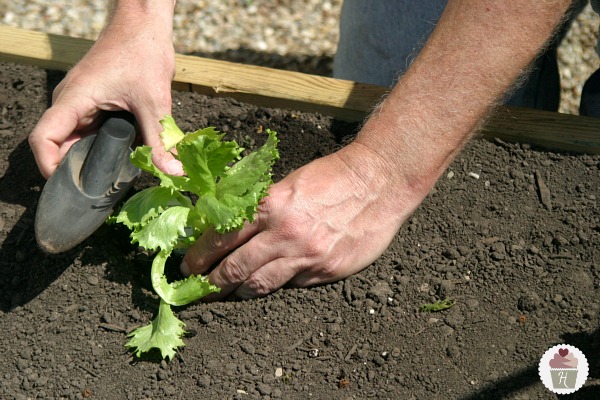 Doug planted lettuce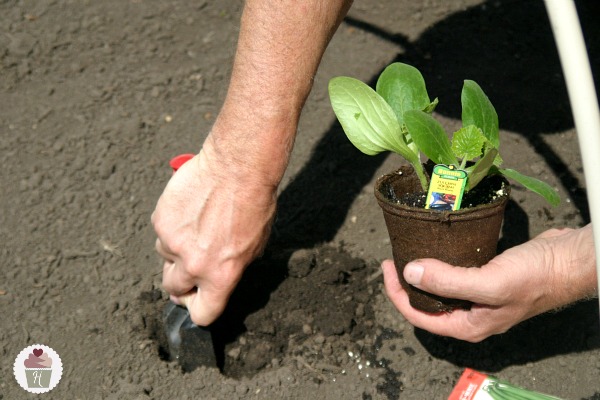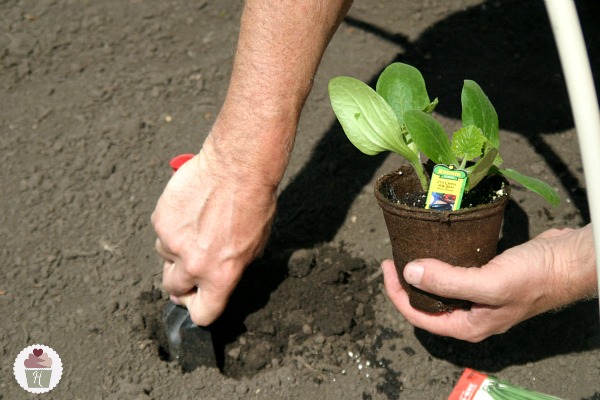 And the first of the Zucchini plants went into the ground…I can hardly wait for Zucchini Bread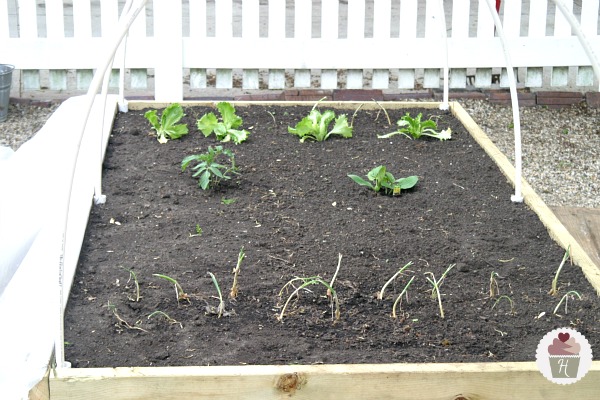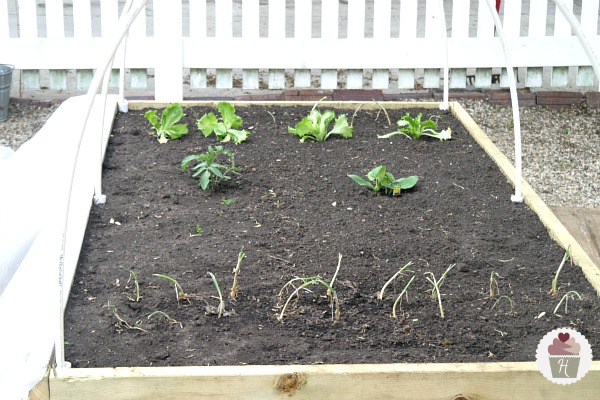 Project Notes:
We used lumber lined with plastic to keep costs down, other types of wood recommended are cedar and redwood but these would have quadrupled our lumber costs. Just be sure to stay away from wood that is treated with creosote.
If you don't have a saw at home you can have the boards cut for you where you purchase it.
Linking to…Sundae Scoop
✕
Get your FREE Garden & Landscaping Journal today!