Imagine this if you will: you've just woken up, and you're finishing up your morning ritual. All that's left is breakfast. So you open up your cupboard and search for something to eat. You sigh as you see the same old grainy, fruity, marshmallowy cereals that you've had countless times.
But then you see it; a new box, a cereal that is actually different. What is this new mystery cereal you ask? Why it's Honey Bunches of Oats Greek Yogurt flavored cereal.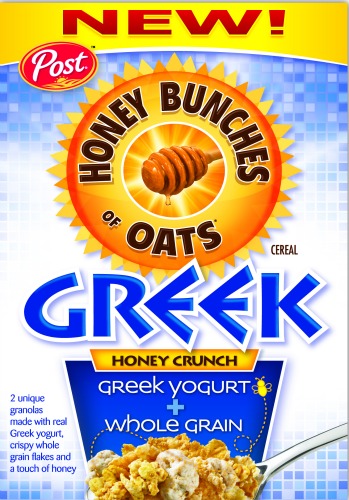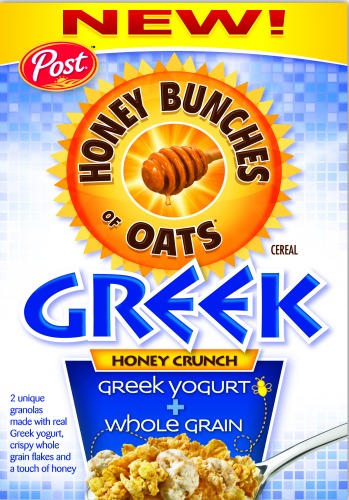 This cereal takes the classic taste of oats and twists it into something new by adding little chunks of Greek yogurt. The result is a new cereal that is sweeter than normal while still retaining its healthy way. With more than 2 servings of whole grain per bowl, this cereal is as nutritious as it is delicious.
My family received a sample of this cereal to try for ourselves, and I've got to say that the Greek yogurt really adds flavor to the cereal. The boys in our family aren't too fond of these types of cereal, usually they prefer something with more marshmallows. That being said, they did enjoy this cereal. They liked the sweetened flavor of it. I enjoy that as well as the idea that it's healthier than most cereals. All-in-all it's a great cereal for those who want both taste and substance. It's also good for those kids who have a sweet tooth.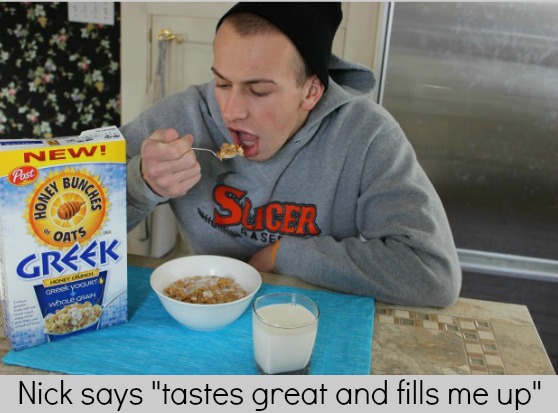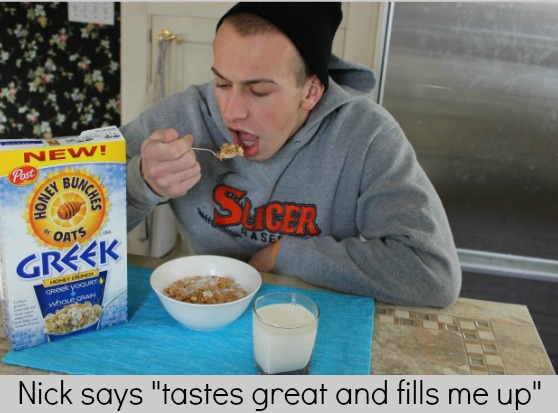 If you'd like to try this new cereal for yourself, head on over to your nearest Walmart store, where they are selling it exclusively. At the price of $3, it's a deal that'll leave your wallet as full as your belly. So go ahead, tear yourself away from the old to make room for the new. You'll be glad you did.