There are few things that make me happier than sprinkles! And then to mix them into a cookie…how fun is that? We have been having fun with Rainbow Week and we continue today with these Homemade Funfetti Cookies that are bursting with rainbow sprinkles and nonpareils!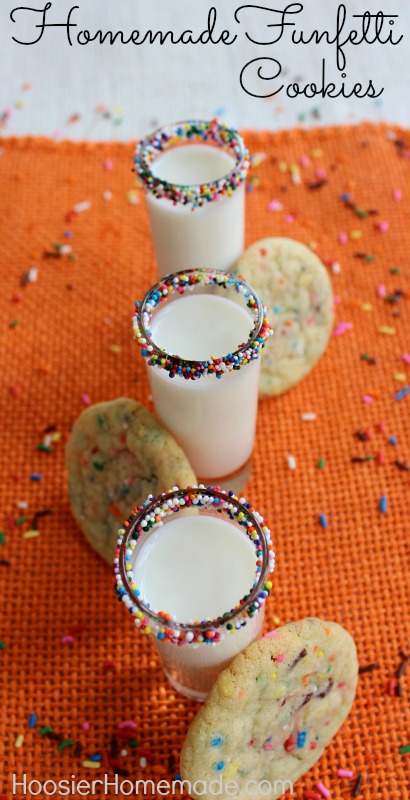 Whether you make a special treat for the kiddos, bake up a batch to serve at a party or take them to a potluck, they are sure to be a hit! Serve them with a shot of milk served in a sprinkle rimmed glass and you have a treat that will bring a smile to anyone's face!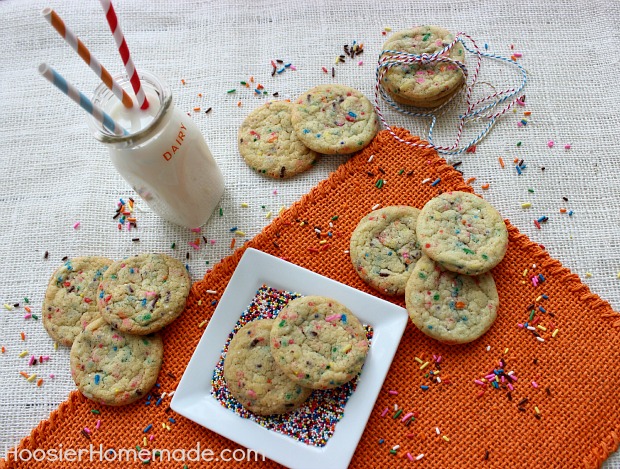 The cookies are a simple butter cookie with a hint of almond and vanilla flavoring. Slightly under bake them for a softer cookie or if you like crisp cookies, 12 minutes in the oven will do the trick!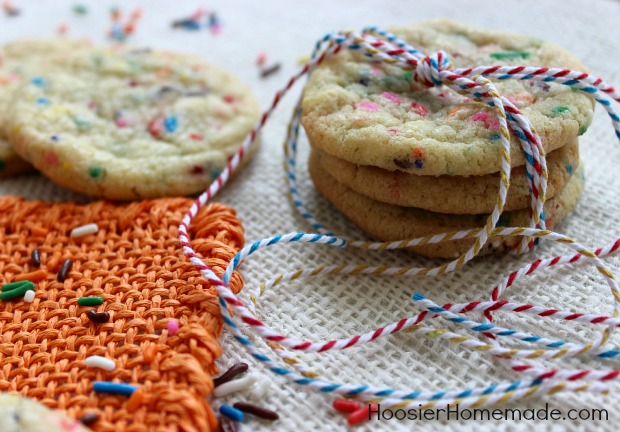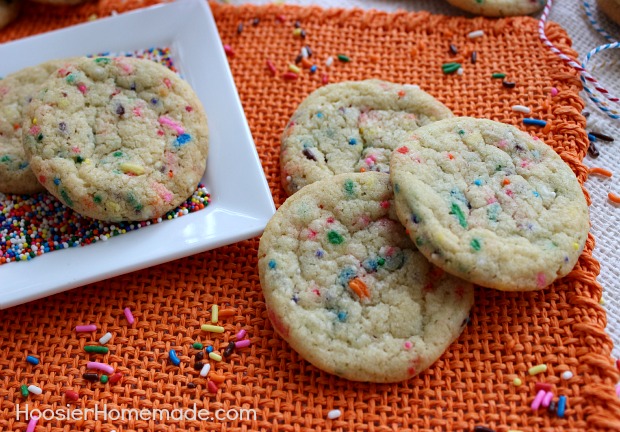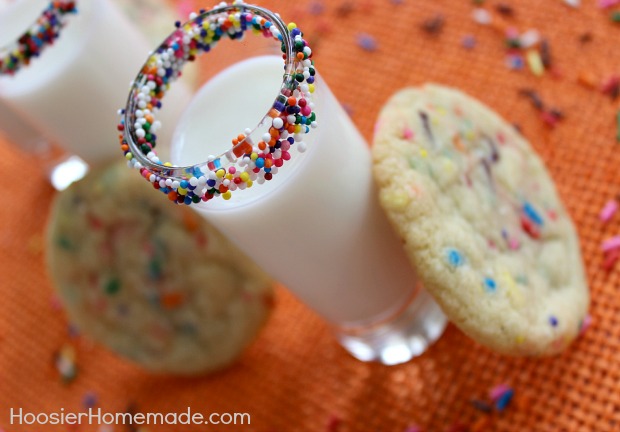 It was like a party in the house…I had such a fun time with these Funfetti Cookies! Can you tell?
One more…I couldn't resist!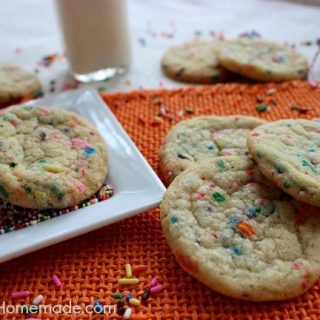 Homemade Funfetti Cookies
Fun cookie to serve at any party or for a special treat. Recipe from HoosierHomemade.com
Ingredients
1 cup butter, room temperature
1 1/4 cups sugar
2 teaspoons vanilla extract
1 teaspoon almond extract
1 egg
2 1/4 cups flour
3 tablespoons cornstarch
3/4 teaspoon baking soda
1/4 teaspoon salt
Instructions
Preheat oven to 375 degrees and spray a cookie sheet with cooking spray
In a large bowl, beat together the butter and sugar until light and fluffy, about 2 minutes
Add vanilla and almond extracts and egg, beat well
Sift together dry ingredients, gradually add and beat well
Note: dough will be very stiff
Stir in sprinkles being careful not to overmix or the sprinkles will start to bleed into the dough
Use a cookie dough scoop and roll dough into 1 inch balls
Bake for 9-10 minutes for a softer cookie or 11-12 for a crisp cookie