One of our favorite snacks is popcorn! Whether we are enjoying it during a movie or game night, or even as an afternoon snack. Whipping up a batch of Homemade Caramel Corn is an extra special treat!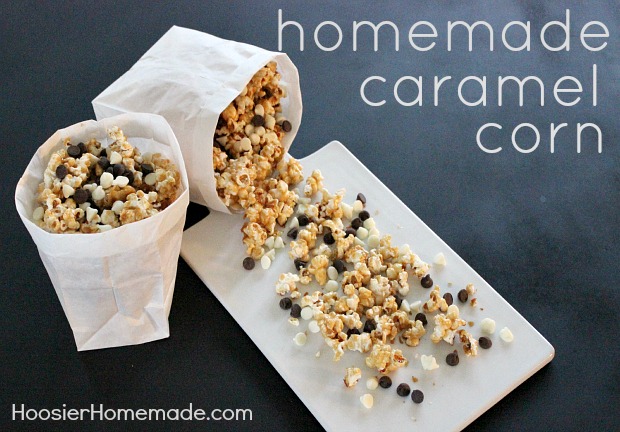 We love plain Homemade Caramel Corn, but tossing extra ingredients, makes it even more special. For this batch, we added chocolate chips…semi-sweet and white to represent a Black Tie Event for Oscar Night. The original recipe is from Connie at Smockity Frocks.
You could also add candy like our Christmas Candy Crunch, really the sky is the limit with additional ingredients.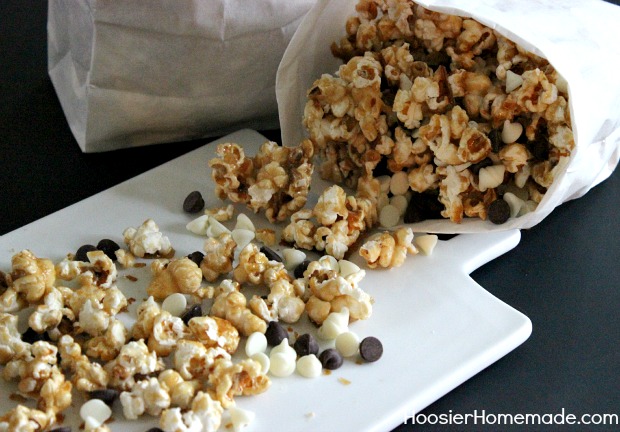 Looking for more recipes to serve for your Oscar Night Party? We have 36 delicious ones to choose from!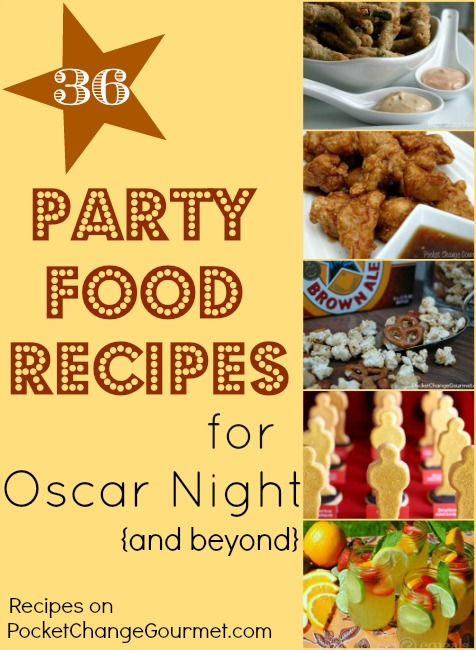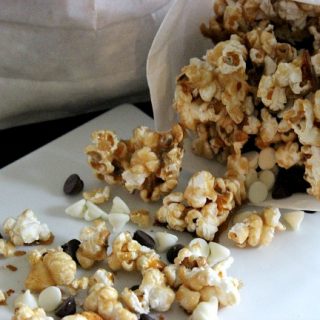 Homemade Caramel Corn
Easy and delicious recipe for Caramel Corn. Recipe from HoosierHomemade.com
Ingredients
8 cups popped popcorn, about 1 cup of kernels
3/4 cup brown sugar
1/4 cup butter
3 tablespoons corn syrup
1/4 teaspoon salt
1/4 teaspoon baking soda
1/4 teaspoon vanilla
Mix ins: Chocolate Chips, Mini Peanut Butter Cups, M&M's, Candy Corn, etc.
Instructions
Cook popcorn on stove or in popcorn maker
Pour into bowl and set aside
Preheat oven to 300 degrees and spray a cookie sheet with cooking spray
In a saucepan, combine brown sugar, butter, corn syrup and salt
Cook until butter is melted
Continue cooking for 3 minutes without stirring
Add baking soda and vanilla, stir to combine
Pour over popped corn and stir well
Spread evenly onto cookie sheet
Bake for 15 minutes at 300 degrees
Cool completely
Stir in chocolate chips or other candy if desired
 Linking to…Ingredient Spotlight