Being organized and staying organized is often times a battle – there are schedules to keep for you and the family, after-school activities, meetings and of course cleaning and meals to prepare. This Home Management Binder will help you stay on top of everything that needs to be done in your home, life and family!
So, how do you keep your routine running smoothly with all that needs to be done? Not to mention all the things that you want to do!
Many moons ago I started using a Home Management Binder to keep track of calendars, schedules, menu plans, cleaning the house, bills and more.
There are many different options to choose from when you are creating a Home Organization Binder, depending on what works best for you and your family.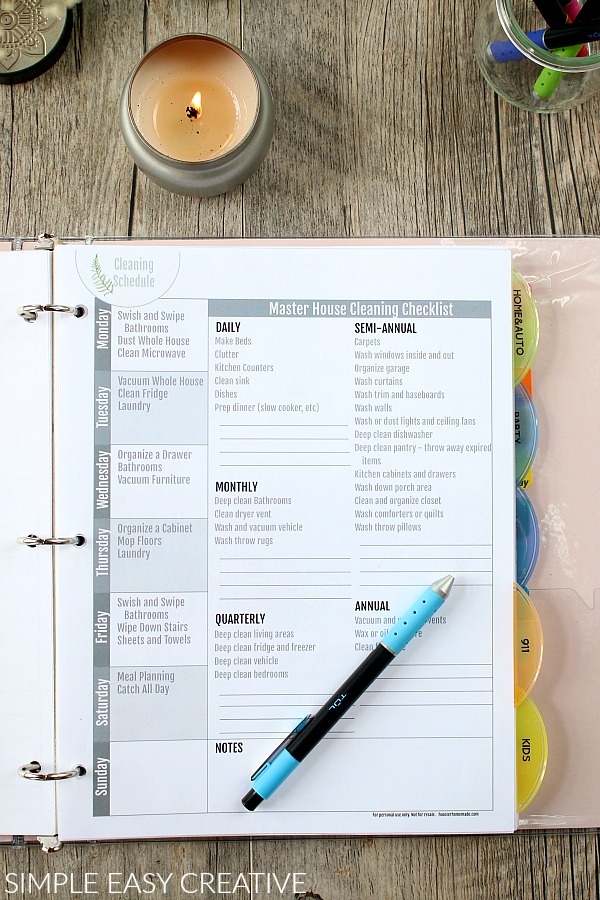 However there are a few must have home binder printables in my opinion, that will help you create an organized home and life and are included in the FREE Starter Pack for you!
If you have NOT downloaded the Starter Pack, enter your email and we send them right over to you!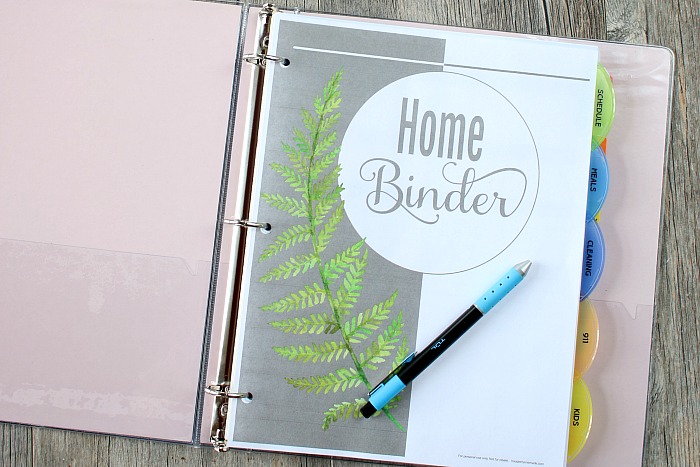 If you are ready to take your Home Management Binder to the next level, we have more printables for you!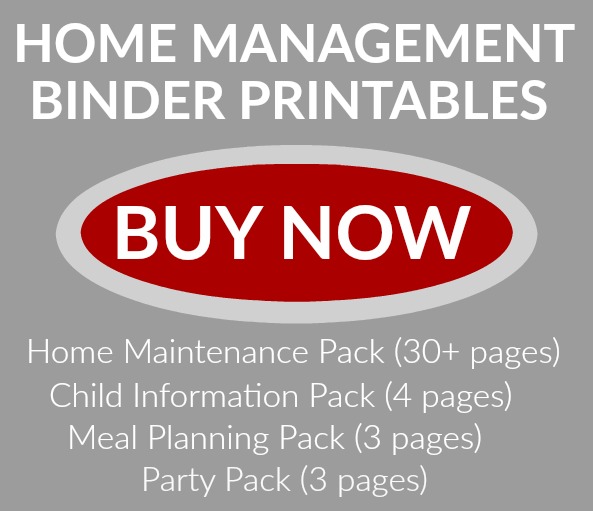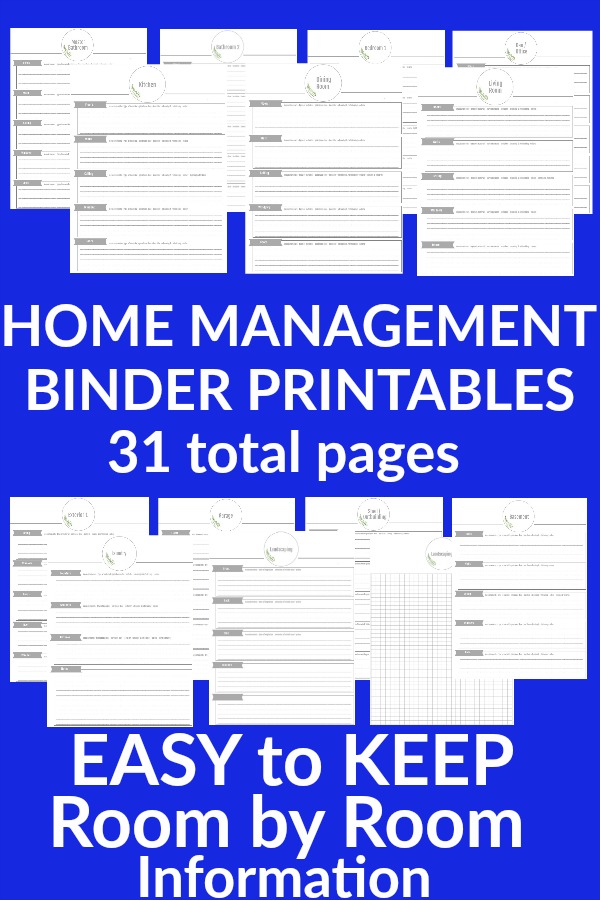 The Home Maintenance section of the Home Binder has each room broken into a separate sheet for you, as well as the exterior of your home. Here is what is included:
Home Maintenance Interior:
Master Bedroom
Master Bathroom
Bedrooms (5)
Bathrooms (2)
Dining Room
Den/Office
Living Room
Kitchen
Laundry Room
Home Maintenance Exterior:
Exterior
Garage
Landscaping Details
Landscaping Graph for Design
Shed/Out Building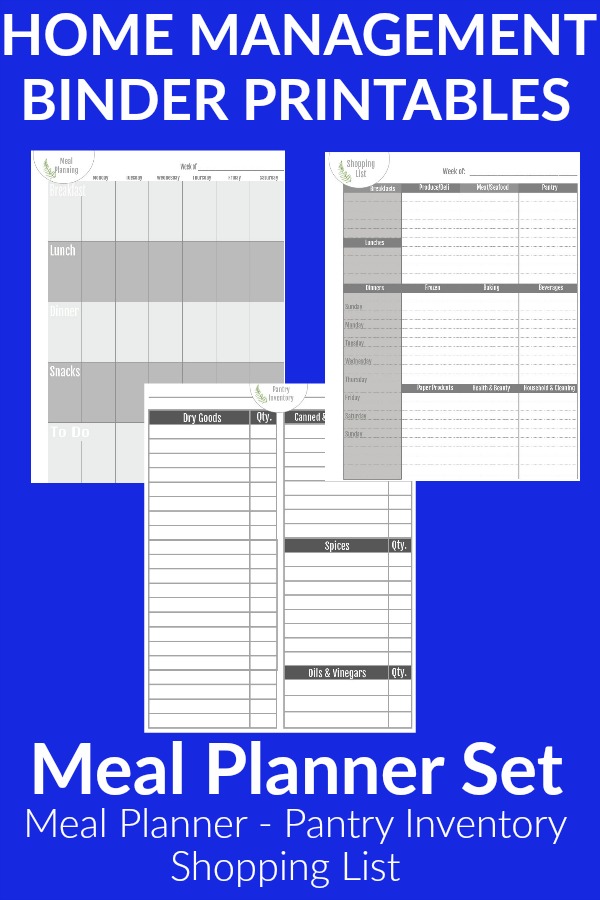 Having your meals figured out ahead of time is not only a time saver, but also cuts down on your grocery budget. I know for us if I have the meals planned out, we eat out far less.
Meal Planner Set:
Meal Planning
Shopping List
Pantry Inventory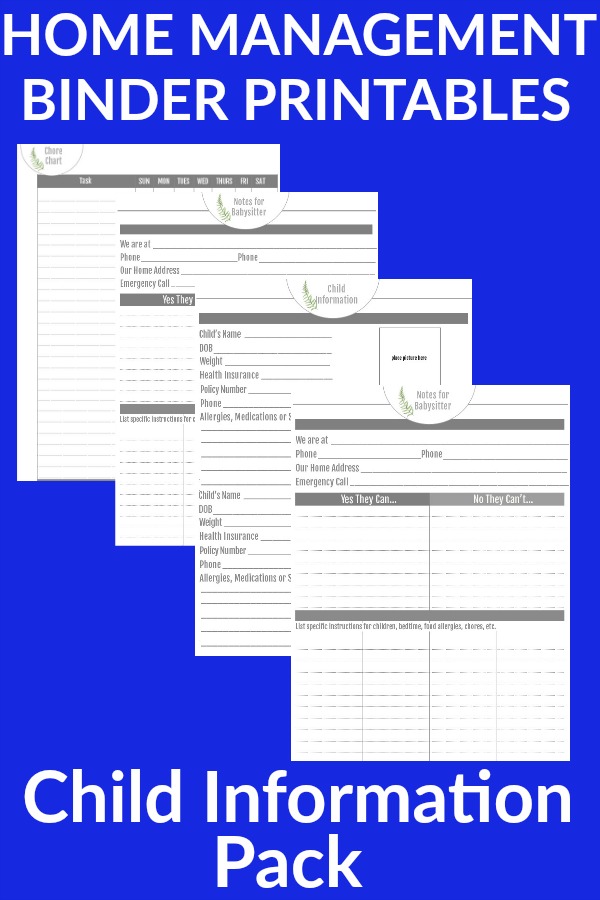 Keep all the information you need for your children in one spot!
Child Information Pack:
Child Information
Chore Chart
Notes for Babysitter
Babysitter Contact Form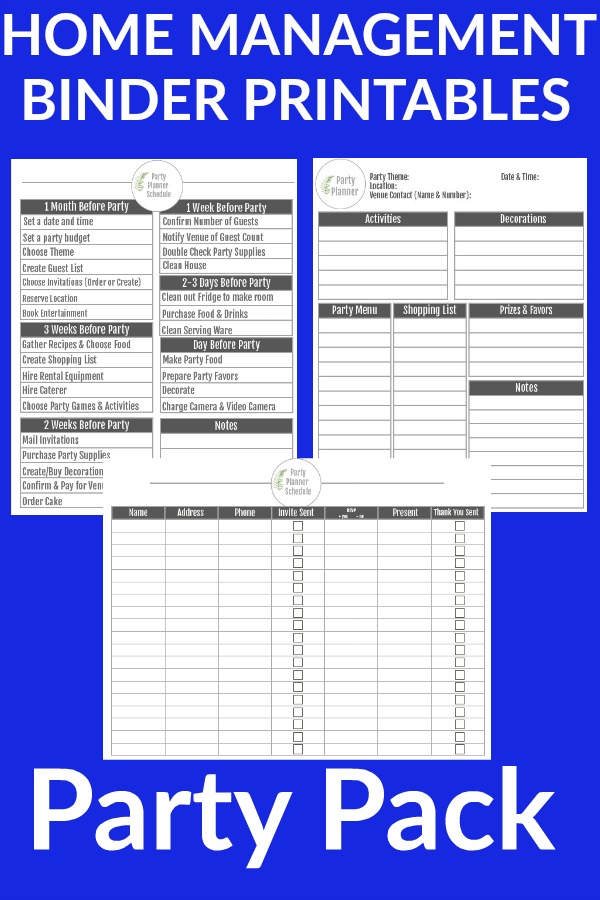 Are you planning a Party soon? This Party Pack will help!
Party Planning Pack:
Schedule with tasks
Schedule to fill in
Details