Home Cooked Meals for Busy Nights
As you all know, I love cooking my own meals from scratch. As you may also know, my busy schedule doesn't always allow me to do that all the time. So what's a busy mom to do at times like these? Call Marie Callender, of course!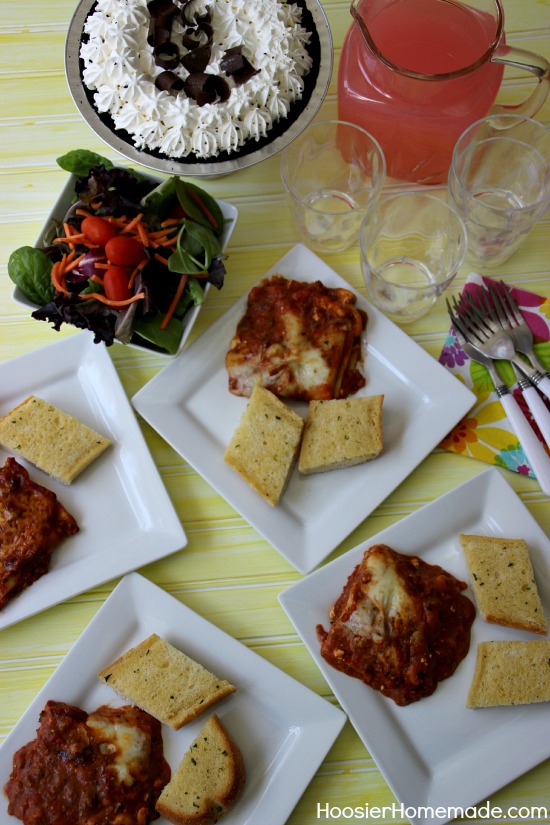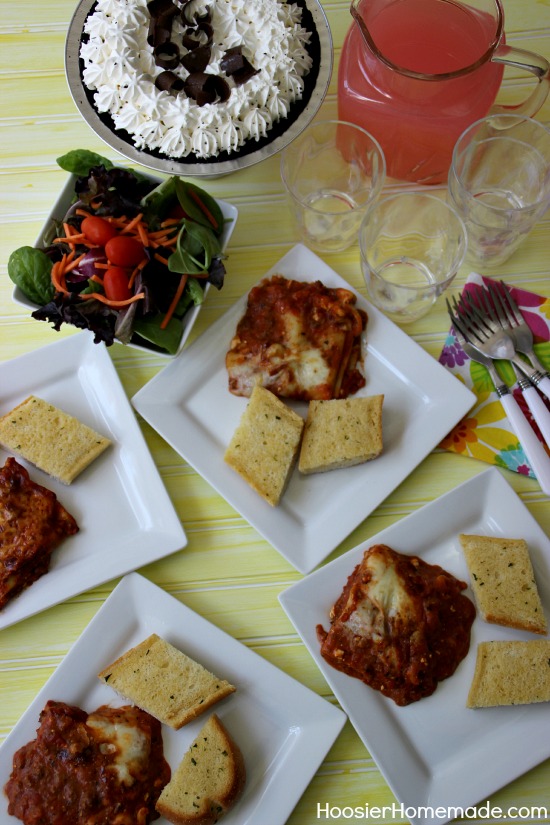 Marie Callender has a wide array of foods that you just have to pop into the oven or microwave. And with the recent rollback to $2 for individual meals at Walmart, now is the perfect time to give them a try. One of my goals this Summer is to eat more real food, less processed food, exercise every day and do something I want to do each day. But let's face it, life is busy, especially during the Summer when there is gardening, yard work, baseball games, swimming, cook outs, and the list goes on.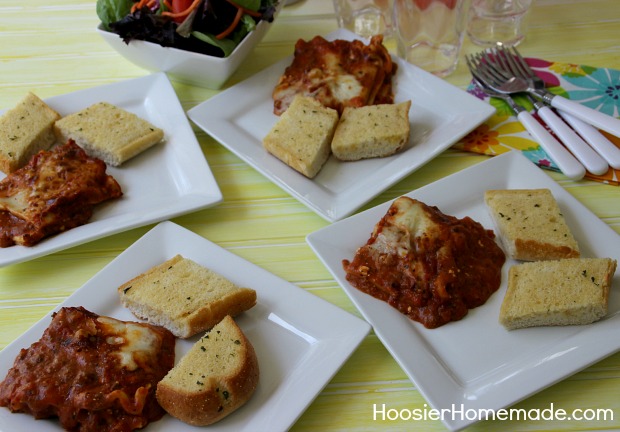 So the next best thing, is to have a few dinners in the freezer, ready to heat up in the oven or microwave.  We have also come to a point in our lives that the boys are old enough to fend for themselves. I feel confident that if we are gone, the boys can still eat good dinners with Marie Callender in the freezer.
For this family meal we enjoyed Marie Callender's Lasagna, frozen Garlic Bread, a fresh Salad and Chocolate Satin Pie (my personal favorite).  Since the beginning, customers have been buying the pies because of the dedication to using high quality ingredients. You can really taste how much care they put into their meals and desserts.
Marie Callender's frozen meals and desserts are made with premium, real ingredients like Cheddar Cheese from Vermont, Tomatoes from California, Whole eggs, Pure Cane Sugar, Real Bacon, Real Cream and the list goes on. You can simply taste the difference in these frozen meals. Each meal looks and taste homemade – it's the Marie Callender way.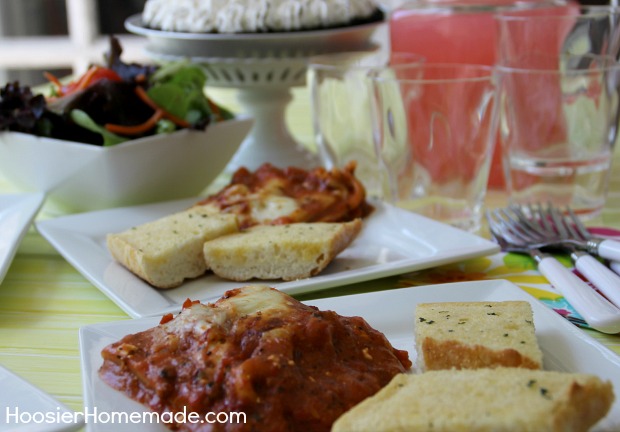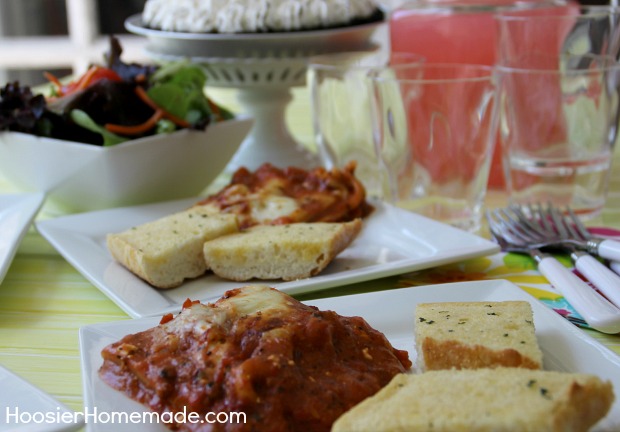 Here's a note from Marie Callender…
From the time she was a little girl, Marie Callender believed that the simple act of slowing down to savor and share a good meal made from wholesome ingredients and special touches could strengthen the bonds between friends and family. In 1948, Marie sold her car to open up a pie and coffee shop where she could use her same homemade recipes, quality ingredients like farm grown vegetables and premium cuts of meat in every dish. Today, that same philosophy can be seen in all of the special touches for each Marie Callender's desserts and meals. From the hand stretched lattice to the hand sprinkled cheese, Marie Callender's food is guaranteed to look and taste just like it was made from scratch. This philosophy of theirs shows in their meals, and makes them that much better. With all of their premium, real ingredients, it's like having a homemade meal from scratch!
Choose from the 23 home style dinners from Marie Callender for just $2 each, available at Walmart at a new rollback price.