I can't be the only one who gets stressed out during the holidays, right? Planning a great holiday, making the perfect pie, finding just-right gifts and spending time with relatives – all can make this time of year one, big, stressful month. If you are feeling the stress, then chances are, your friends, family and coworkers are, too . Give a Holiday Survival Kit to everyone you know who might be having a rough time.
100 Days of Homemade Holiday Inspiration continues with Day 38! Each day we are inspiring you with  recipes, decorating ideas, crafts, homemade gift ideas and much more!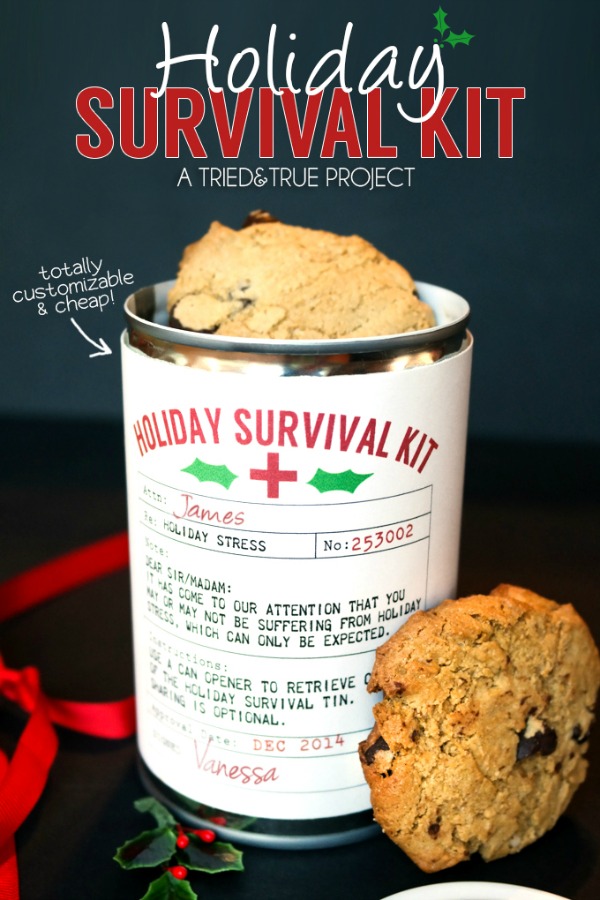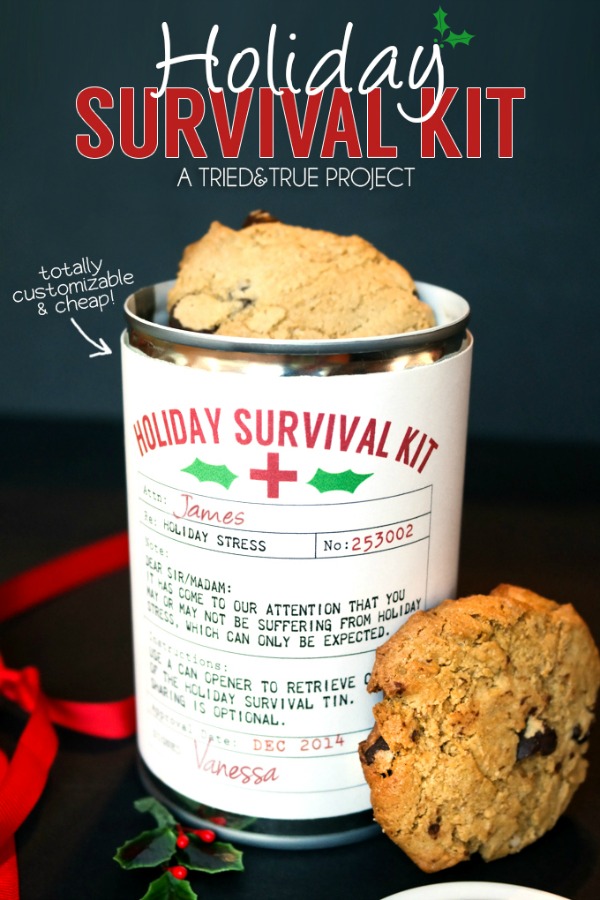 This easy-to-make kit can be customized with whatever you want on the inside. A can of chocolate for the chocoholic (who isn't going to love that?), mini bottles of wine or adult spirits, even a gift card for a massage could go inside. Customize it to fit the likes of whomever is receiving it!
Find this Holiday Survival Kit from Tried and True by clicking the link below…
Sign up to receive a daily email full of Holiday Inspiration