The holidays are always a special time to take family photos and send them to friends and family. A couple years ago, we started a little tradition, when the Christmas cards come in the mail, I save them and when we are all together for dinner we open them and talk about who they are from. Many of the cards are from family that my boys have never met, so it's teaching them a little about our family as well.
Walmart's Photo Center has recently launched their Holiday photo gift brochure. During a recent trip to Arkansas, I was able to see a lot of the products first hand, and they are great! I was very impressed with them.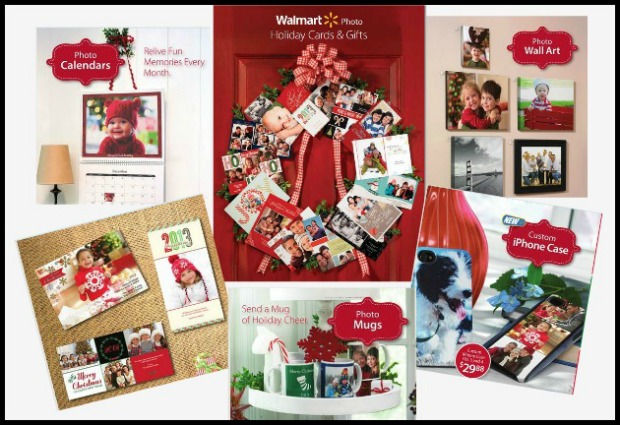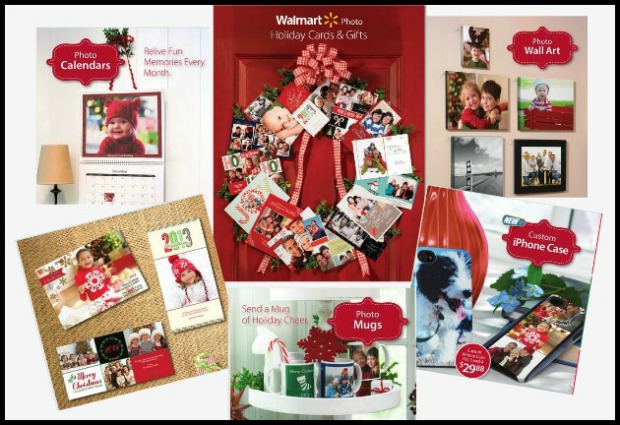 My two favorites were the Wall Art and the iPhone cases! The Photo Center is sponsoring a Photo Card Design Challenge and asked if I would like to design a card. Although I don't have a lot of experience with designing cards, I gave it a try.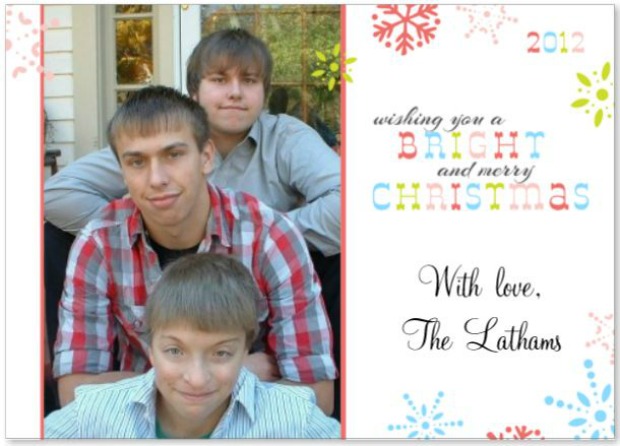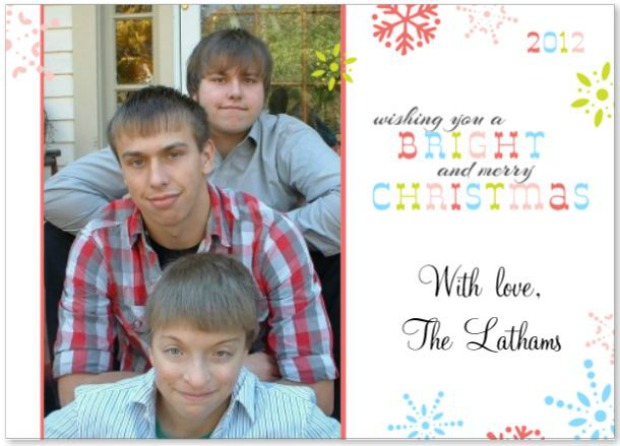 Let me show you how easy it was…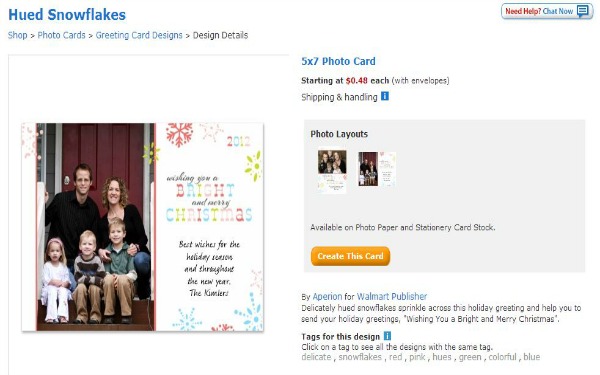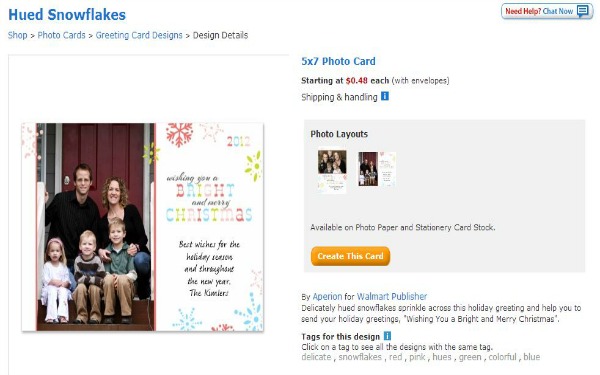 Step 1: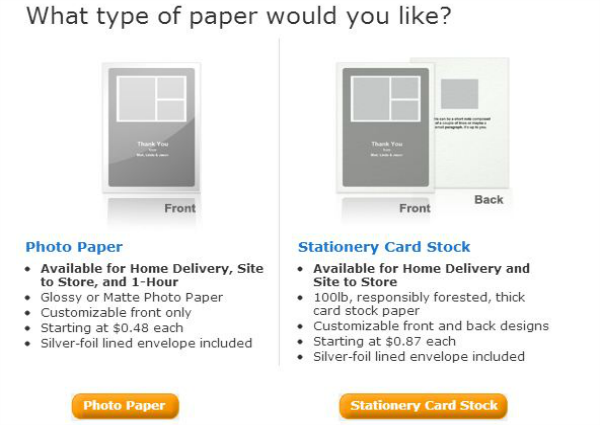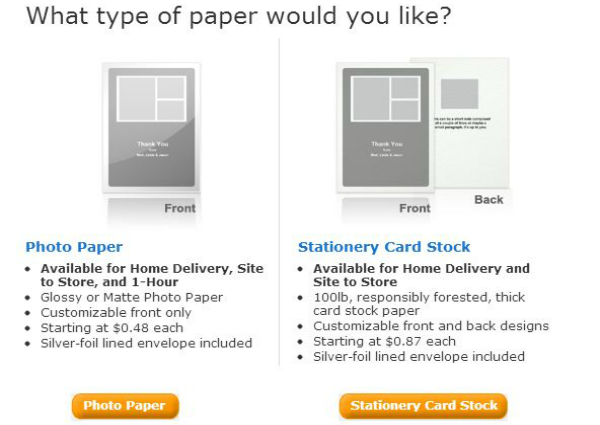 Step 2:
Next you will need to choose which paper you want the cards printed on. They do offer 1 hour printing if you are in a hurry, but only on the photo paper.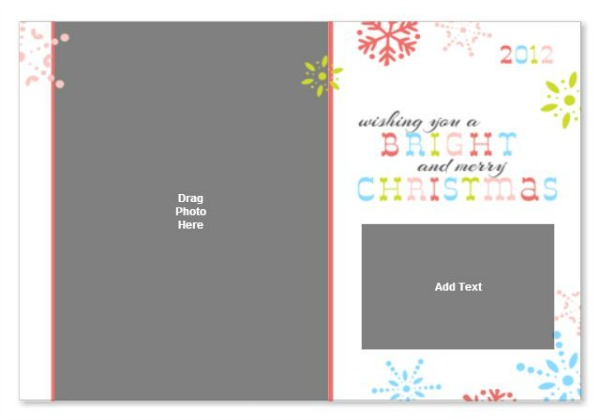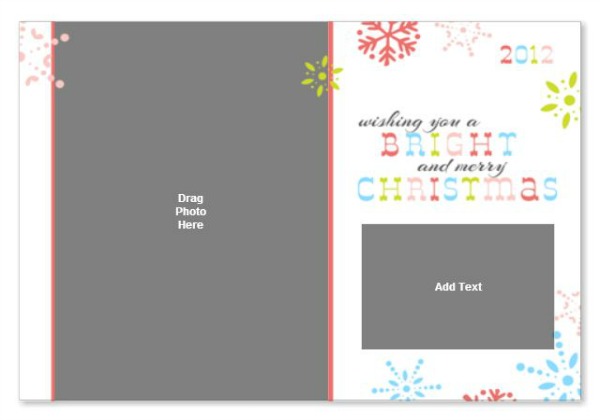 Step 3:
Next the design will come up.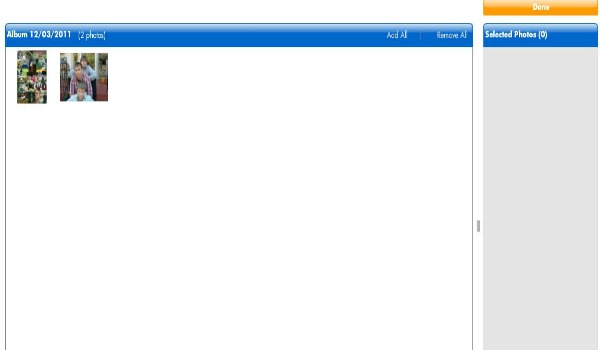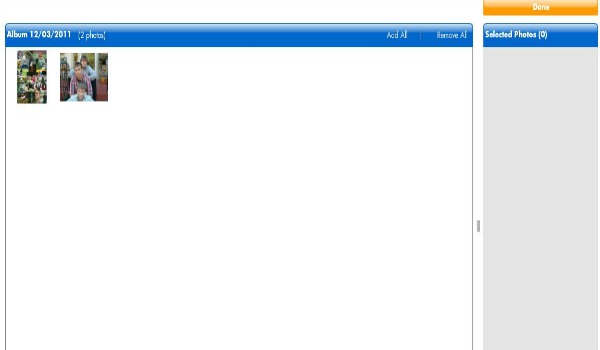 Step 4:
Now it's time to upload your photos, it's easy, just a couple clicks and you are done.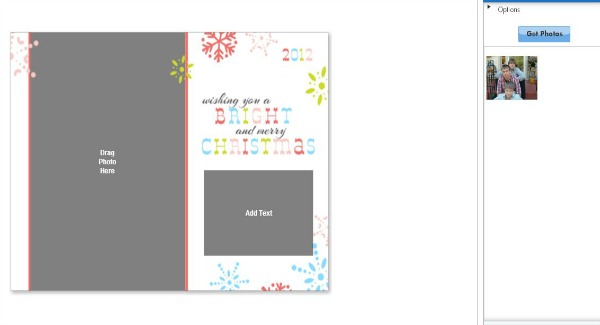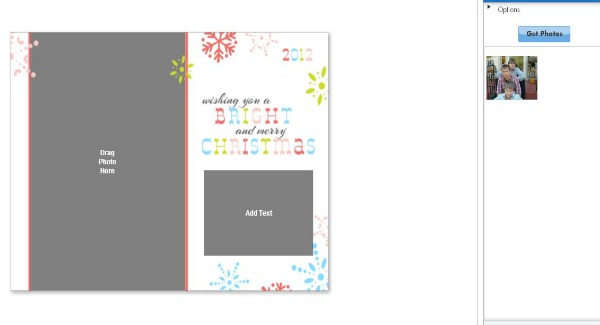 Step 5:
Your photo will appear in the column on the right, just drag and drop it onto the card.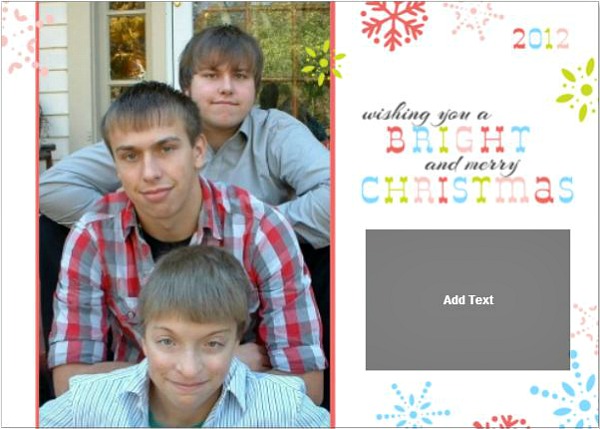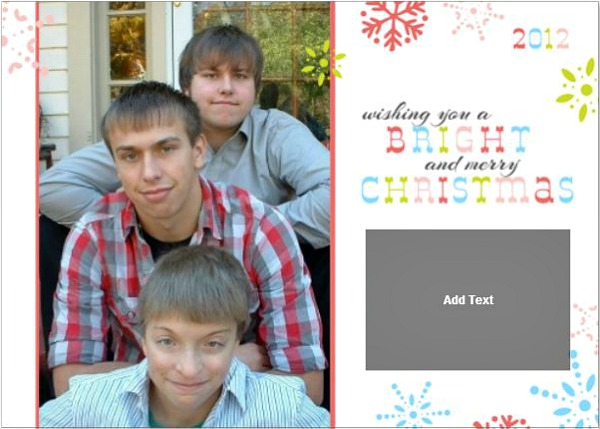 Step 6:
This is how the photo looks in the card.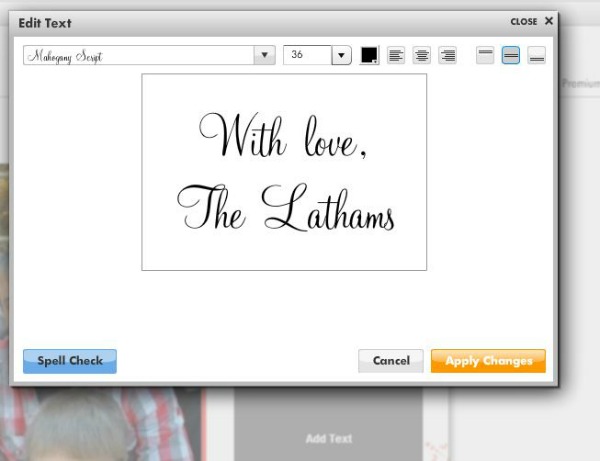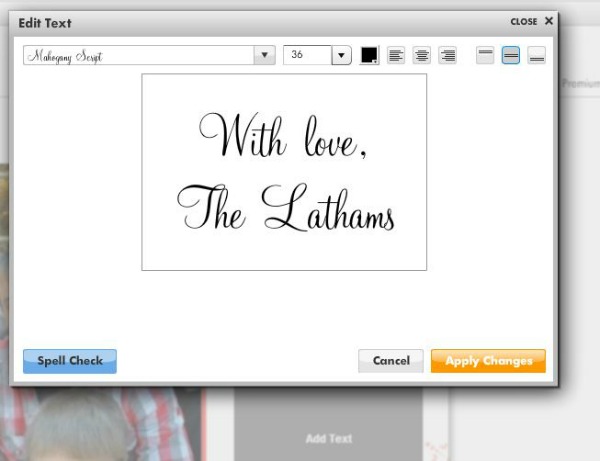 Step 7:
Next it's time to add the text. There are several different fonts and sizes to choose from.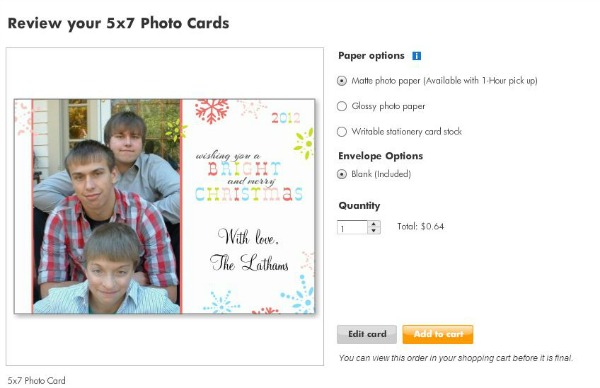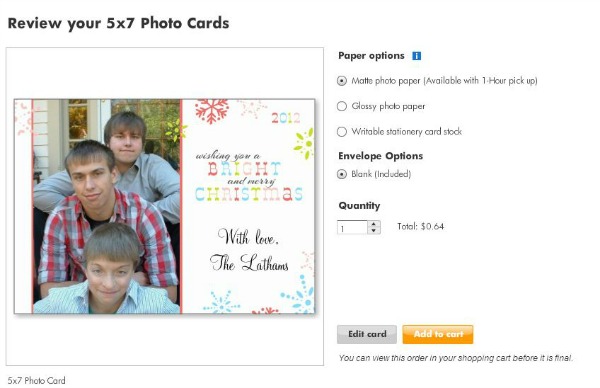 Step 8:
Review the card to make sure it's how you want it to look.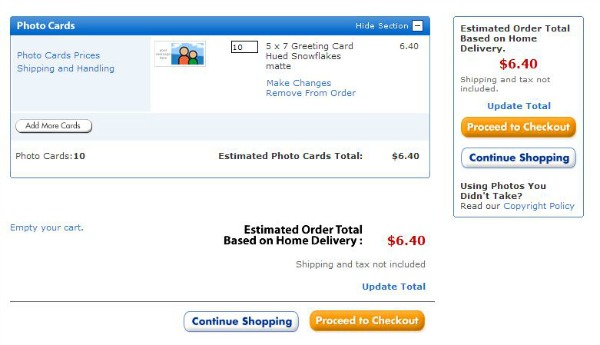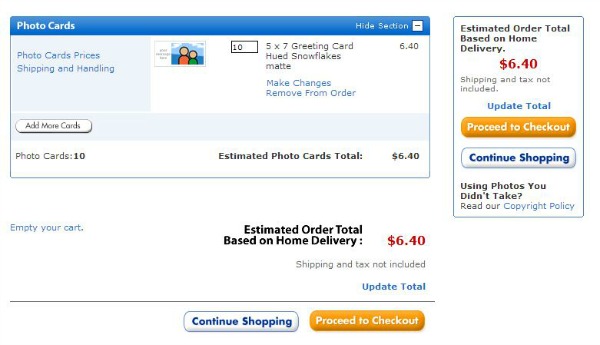 Step 9: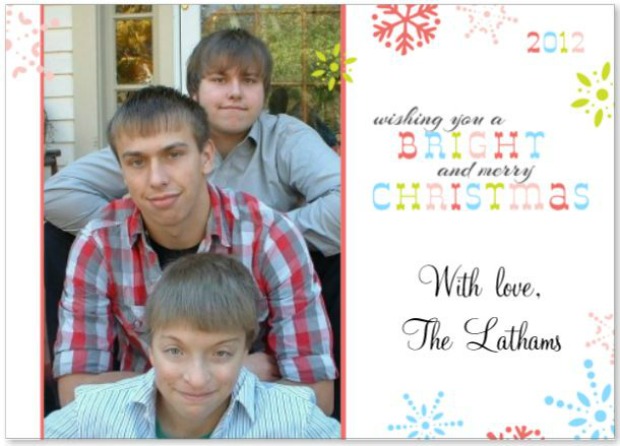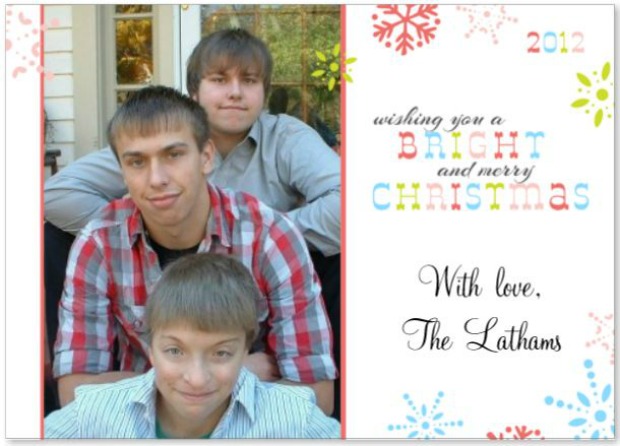 And that's it…quick and easy! The Holiday Cards start at just $.44 cents each and they have also recently upgraded the envelopes of the photos to be silver lined.
So, head on over to the Holiday Photo Card Design Challenge and enter your design by November 2nd! Voting will begin on November 7th. Download the Holiday Brochure for more inspiration!