Holiday Candy Bar: Holiday Inspiration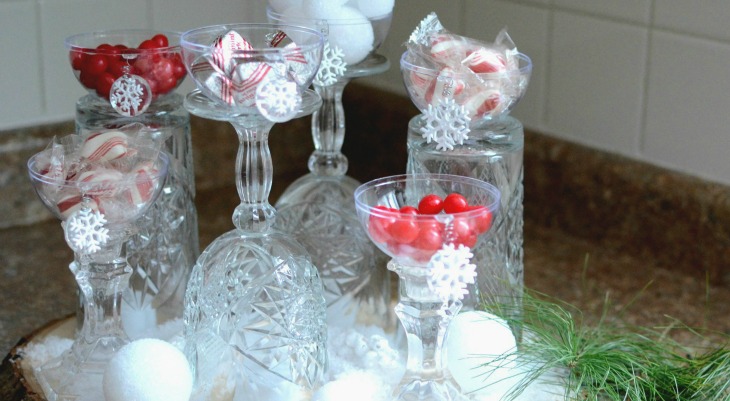 If there's one thing I really, truly, love about the holidays, it's the excuse to eat sweets. It may mean a few extra workouts at the gym for me in January but it's definitely worth it. This Holiday Candy Bar gives the sweet candies that I love so much a beautiful presentation, perfect for your holiday parties.
100 Days of Homemade Holiday Inspiration continues with Day 29! Each day we are inspiring you with  recipes, decorating ideas, crafts, homemade gift ideas and much more!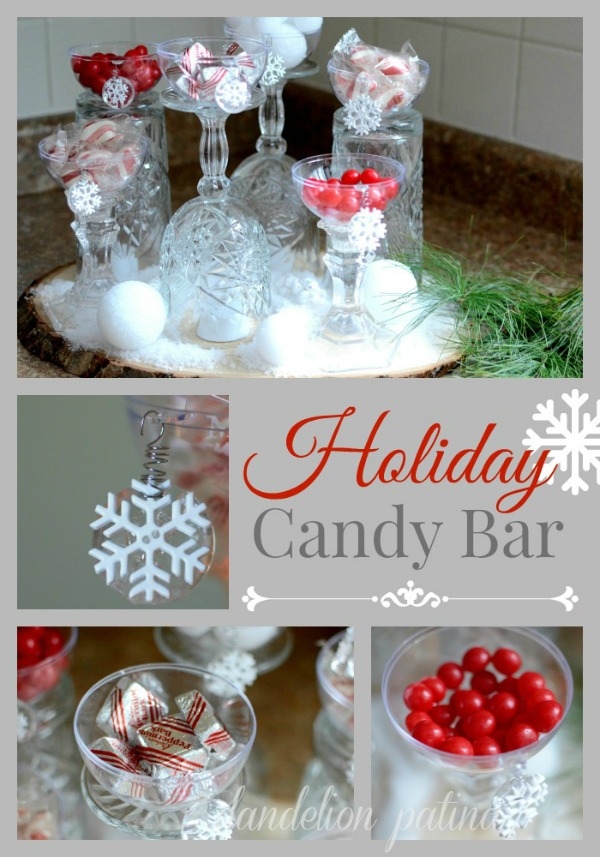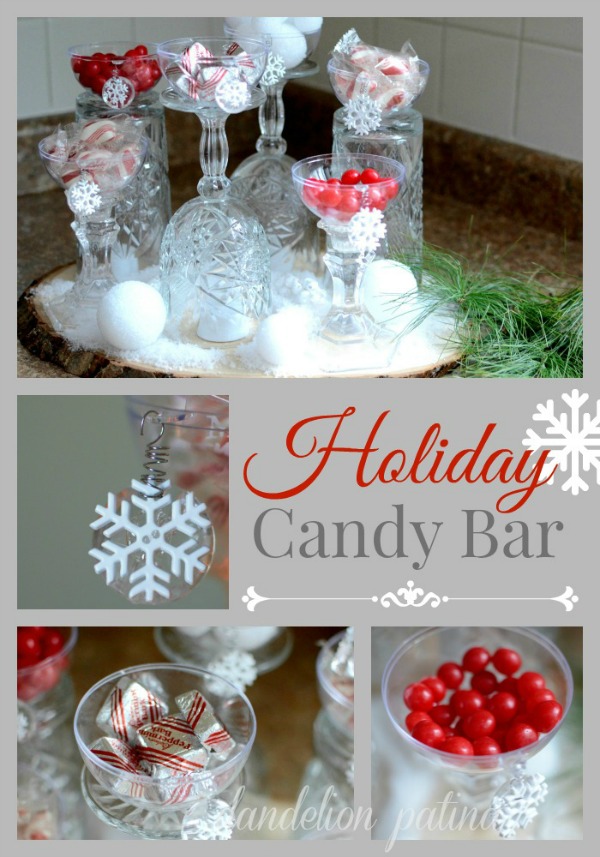 This is such a cute idea. I love decorating with glassware. However, I'm pretty sure in my home, we'd need bigger glasses and bowls for the candy! An oversized wine glass would work perfectly, I think.
Find this Holiday Candy Bar from Dandelion Patina by clicking the link below…
Sign up to receive a daily email full of Holiday Inspiration