Hashbrown Casserole with Ham: Spring Inspiration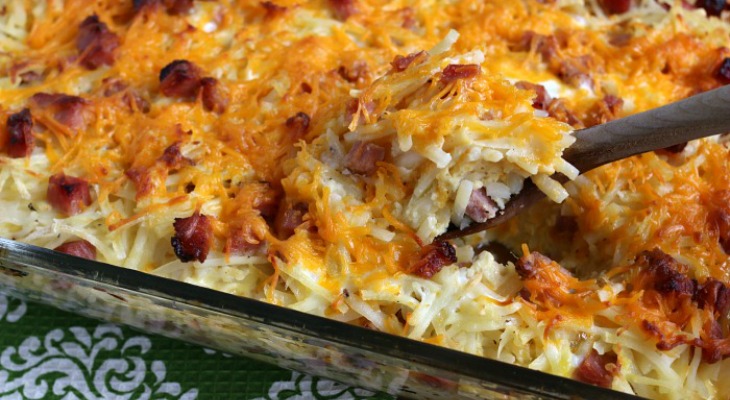 If there's one thing we love in my family, it's breakfast for dinner! My weekly menu almost always has one night of breakfast for dinner (ok, sometimes it's two). If your family feels the same way we do, you might want to add a hashbrown casserole with ham into the meal plan. It doesn't take a lot of time to put this together, especially if you buy packages of hashbrowns already shredded up. An easy dinner that tastes delicious? Now that is inspiring!
40 Days of Spring Inspiration continues with Day 35! Each day we are inspiring you with recipes, decorating ideas, crafts, tips for your home and much more!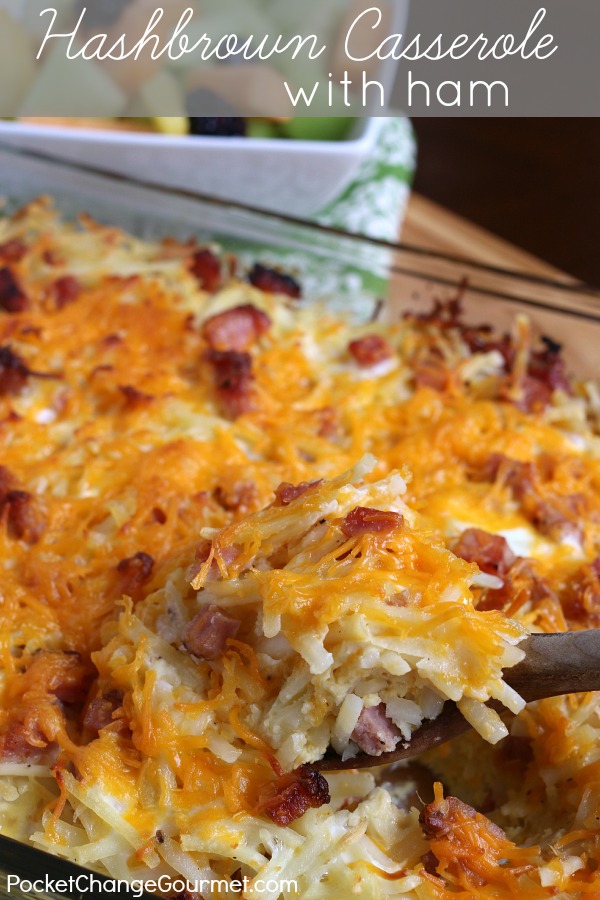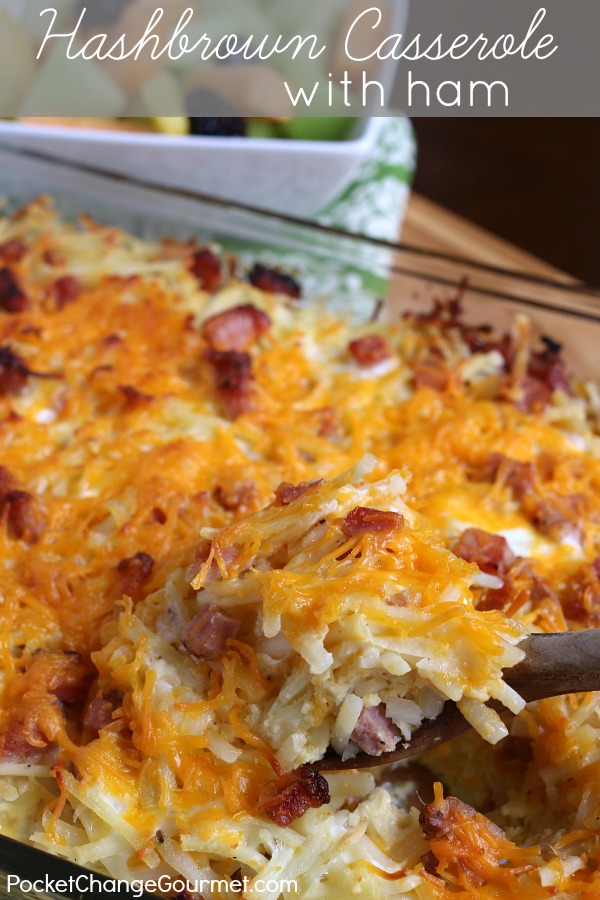 This is a great way to use up any ham you have leftover in your freezer from Easter. Maybe you purchased extra ham when it was on-sale just for this purpose. If you didn't, you can buy a small amount of ham at the grocery store in those packages with just a slice or two. Using less meat will stretch your grocery budget!
Find the recipe for hashbrown casserole with ham by clicking the link below…