We made it! The most anticipated day in months is here…the Cupcake Chronicles Newsletter Edition 100 Celebration! Along with 2 amazing giveaways and the most adorable Halloween Cupcake Toppers and Wrappers ever! A BIG Thank you to Charlotte from The Paper Cupcake for her work!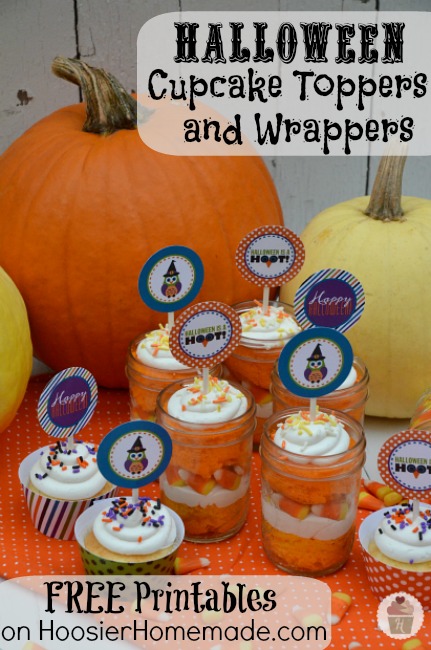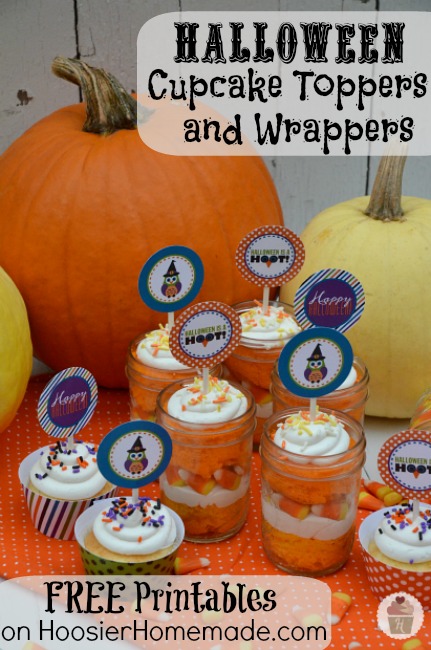 I just LOVE all the cute owls that are so popular now, Charlotte designed the most adorable owl I've seen!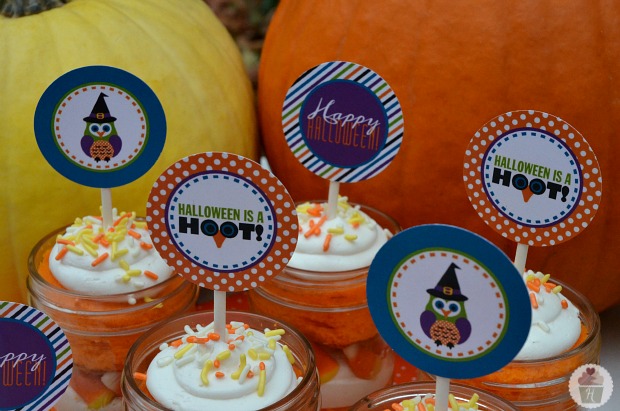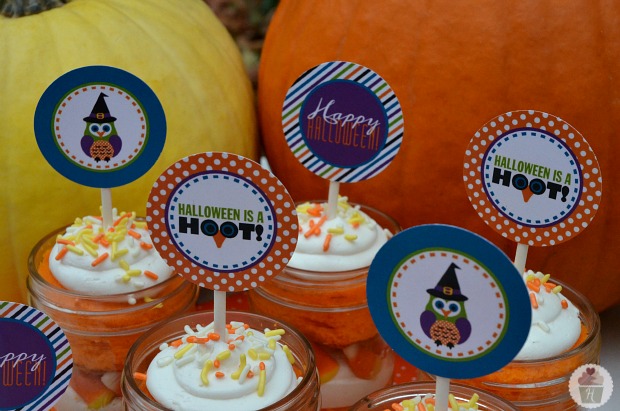 Wouldn't you agree? Halloween is a HOOT! How fun is that?
So…if you are a Cupcake Chronicles Newsletter subscriber, watch for these adorable Halloween Cupcake Toppers and Wrappers in your email! If you aren't a subscriber…well, what are you waiting for? Pop on over and subscribe! It's FREE!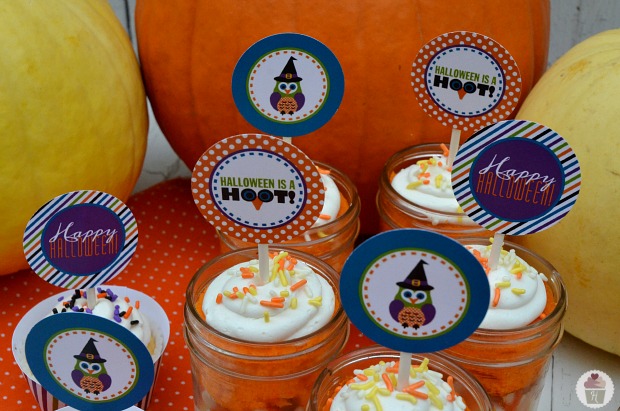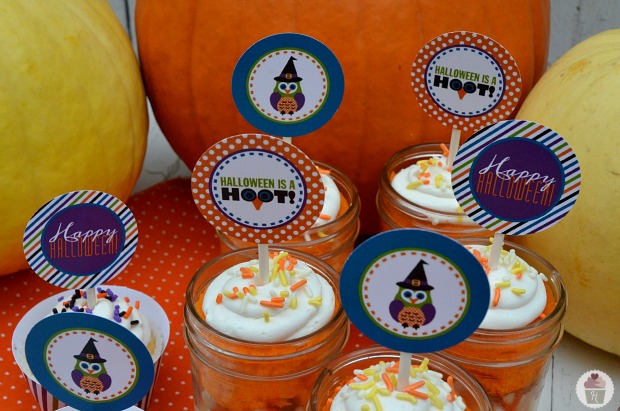 I can hardly believe that I've published 100 Cupcake Newsletters! I'm so honored to be able to share my cupcake creations with you all! Since it all started with a Candy Corn Cupcake in Edition #1, I thought it was fitting to share an updated version of the Candy Corn Cupcakes…the Candy Corn Cupcake Trifles!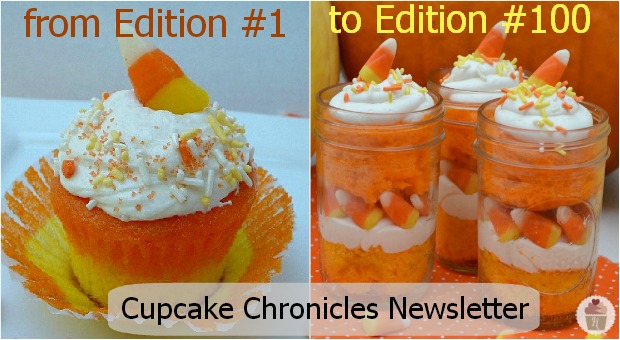 There have been many favorites during the last couple of years! So I thought I would feature my Top 5 for you AND my favorite Printables also! Remember…if you are a subscriber, you have access to ALL 100 Cupcake Chronicles Newsletters and ALL the Printables for FREE!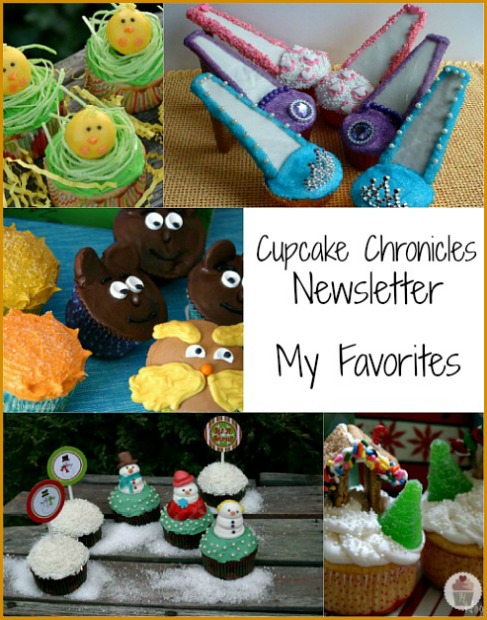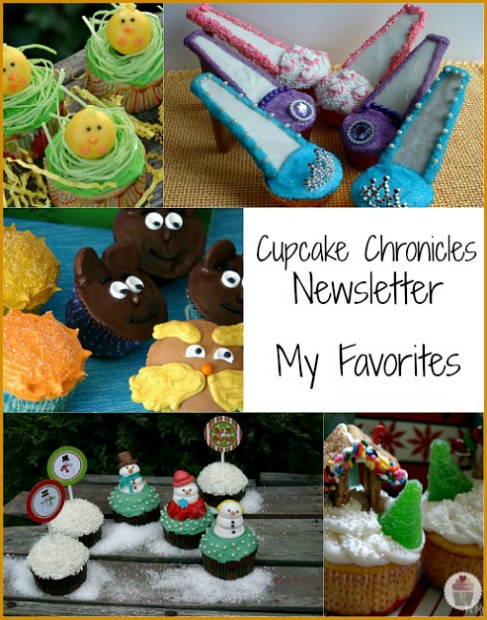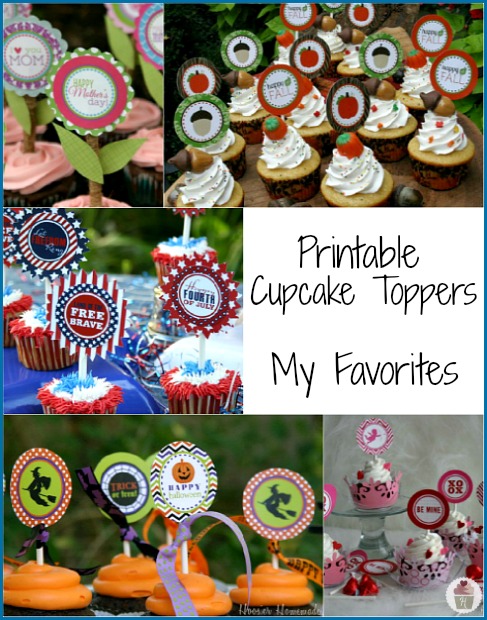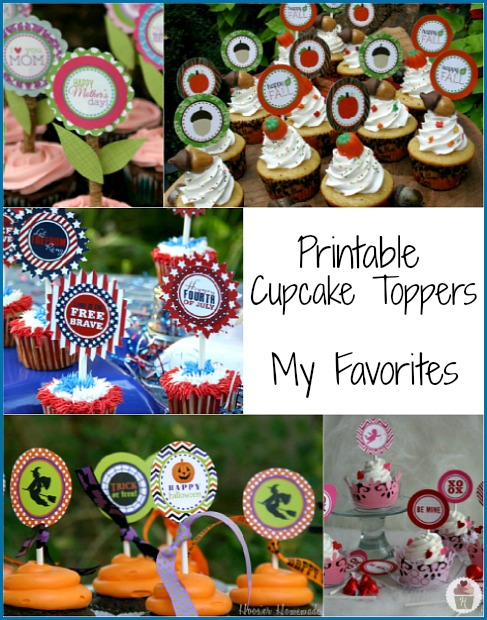 Let's celebrate!
Enter to win Duncan Hines and Wilton products
Exclusive giveaway open to Cupcake Chronicles Newsletter Subscribers ONLY…READ your newsletter for details
Print off the Halloween Cupcake Toppers and Wrappers – available in your Newsletter
Another BIG Thank you to The Paper Cupcake for designing ALL the printables for Cupcake Chronicles Newsletter! You ROCK, Charlotte!!
Linking to…Saturday Seven, Sundae Scoop, Made by you Monday