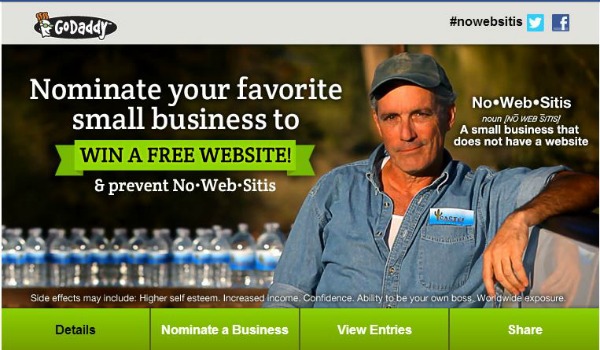 This post is brought to you by GoDaddy. People always say that small businesses are a dying breed. They never become hugely successful and they often face hard times; leading to a dwindling number of small businesses. What leads to so many of these small businesses failing? They seem to have everything people want: good customer service, personalized attention, and quality products. Some will claim it's due to corporate companies butting in on the competition, but could it be something else? Could they be suffering from an illness? An illness known as NoWebSitis.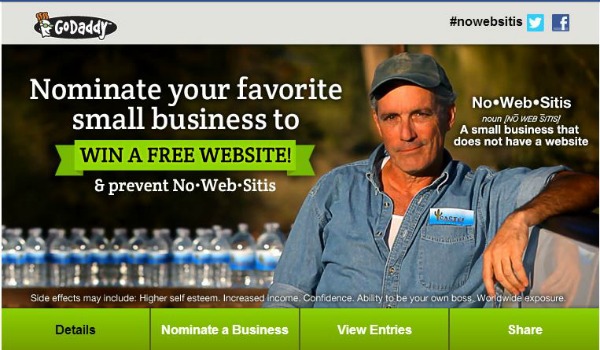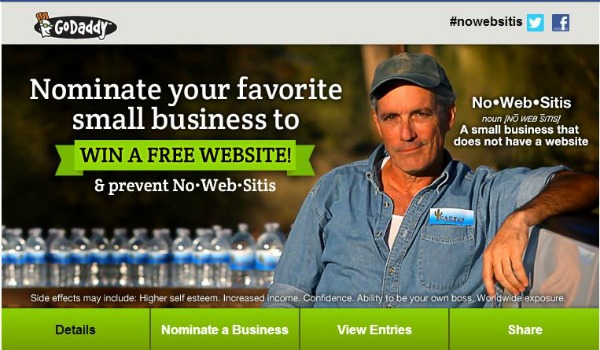 NoWebSitis is described as a small business that does not have a website, and it is killing the businesses we love. I remember when our old theater suffered from NoWebSitis. It was a great theater; always had the best movies, delicious popcorn, and a wonderful staff of workers. Their only problem? For the first year or so in business, they had no website. If anyone wanted to check to see which movies that theater had, they had to go to Fandango, who for some reason never seemed to get all of the information correct. This often upset customers, to the point where they'd no longer trust the information and instead chose to go to another theater. Our little theater eventually made themselves a website, but by then the NoWebSitis had taken its toll.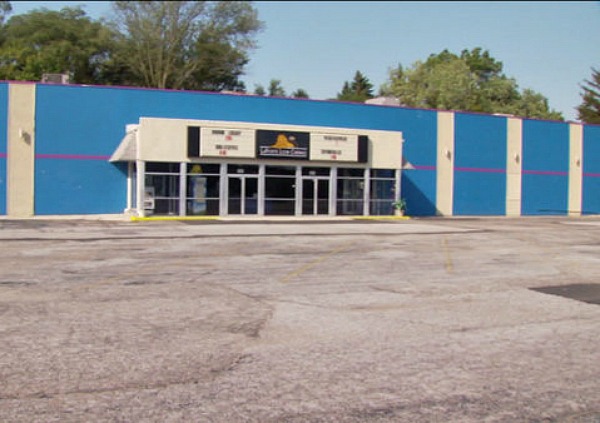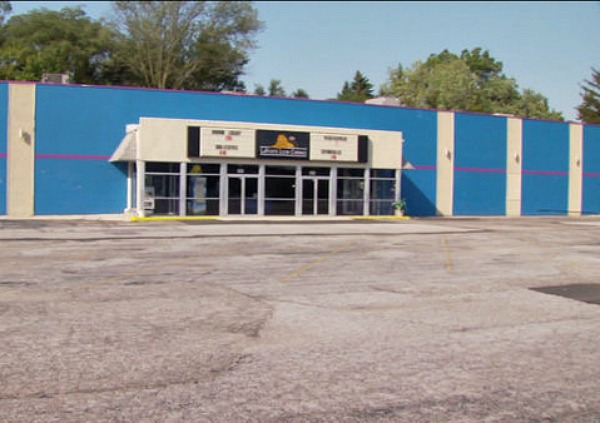 So I warn you: don't let your local small businesses fall ill with NoWebSitis. Have them see Dr. Godaddy for their cure; the Website Builder 7.0. This handy prescription will take care of any business's website woes. I
f you know of a business in need, you can also nominate them for GoDaddy's NoWebSitis contest here. While there you can nominate your favorite small business for a chance to win  a 1-year domain registration and a 1-year Premium Website Builder plan, plus special assistance building their site. Nominations will be held until June 24. After that you can get everyone you know and their mothers to vote for your favorite business  from June 25 to July 15. At the end of the voting the 10 businesses with the most votes will win the prize.
So get the word out, get your favorite small business the attention it deserves, and help stop the spread of NoWebSitis.
Know a small business that suffers from No WebSitis? You can nominate them to enter the contest or vote for your favorite. Ten local small businesses will win a website from Go Daddy and you could win a $50 Visa Gift for nominating them!
This is a sponsored conversation written by me on behalf of Go Daddy. The opinions and text are all mine.