'Tis the Season ~ Decorating, Baking, Cooking and Gift Giving
Even though it's always great if you can craft or bake for your Gift Giving. But, sometimes, it just is impossible, whether your time is limited or you just aren't able.
Although these gifts are not homemade, I still wanted to share them with you and give you some ideas for Frugal Gift Giving.
On a recent trip to Walmart, heading to get some dog bones, I came across these gifts, and couldn't help but take a few pictures. (Sorry, for the quality, they were taken with my cell phone) All of these gifts are under $10. I've combined the pictures, so that the post isn't quite so long.
First up are the gifts for the chef or baker…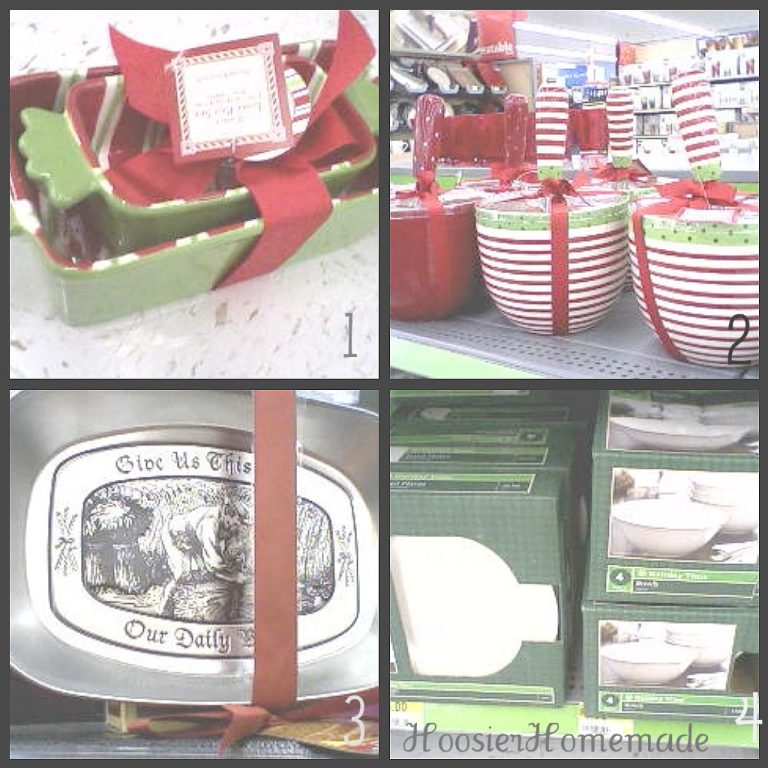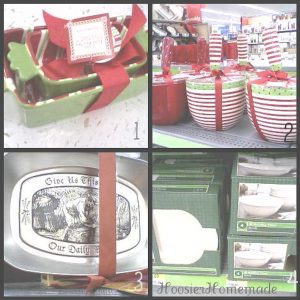 Ceramic bread pans, 2 packaged together ~ $9
Ceramic mixing bowl with a whisk ~ $9
Silver bread dish, it says "Give Us This Day Our Daily Bread" and it's packaged with a bread mix ~ $5
White dishes, plates, bowls, etc. 4 in a box ~ $5 (I bought some of these last year and use them for everyday, they are heavy and well made, a great price)
Next are all from the $1 section, they would be great as stocking stuffers or gift exchange, even as gifts for your children to give their friends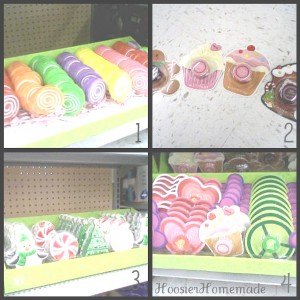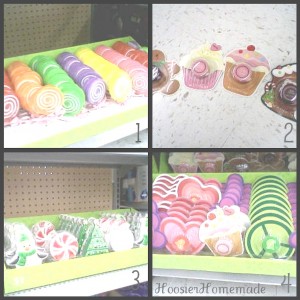 Lollipop Soap
Lip Gloss
Christmas Shaped Soap
More Lip Gloss
And last are some Bath & Body Sets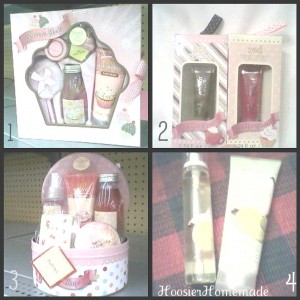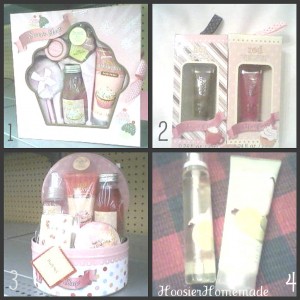 Cupcake lotion and assessories ~ $9
Lip Gloss ~ $1
More cupcake lotion ~ $9
Lotion and Body Spray ~ I actually bought these at CVS, they were $4.99 each with $4 ECB (Extra Care Bucks) back, so I spent $2 on both
I hope this gives you a few ideas for Frugal Gift Giving, for more ideas, visit Life As Mom for Frugal Friday.