Happy Friday! It's time for Hoosier Homemade Rewind! The time where I share a previous post, and with Fourth of July right around the corner, today was a perfect time to share my Mantel.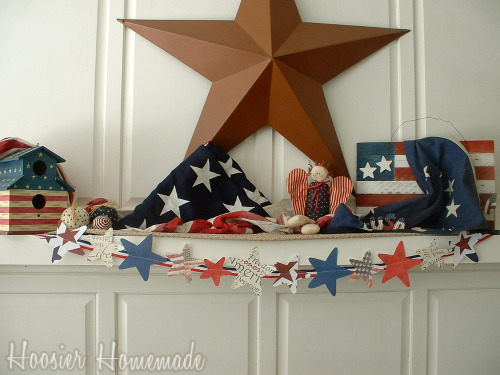 Stay tuned for lots of great Fourth of July Food and Fun all next week!!
Gratitude Journal: Today I'm thankful to be able to share a previous post with you. I returned home from our vacation last week sick. I'm on the mend though, I hope, and will be posting more soon.
Looking for more Fourth of July ideas? Check out It's A Blog Party this year and a great party from last year!