Fighting Hunger with Walmart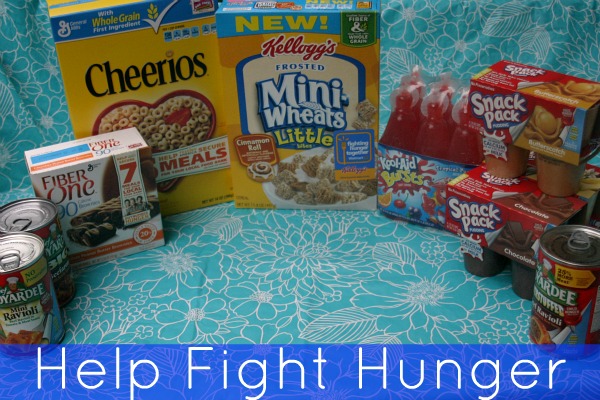 This Spring, Walmart, alongside four of the most recognizable food brands in America—ConAgra, General Mills, Kellogg's and Kraft— is fighting hunger with a goal to help its customers give more than 42 million meals to local food banks.
A couple weeks ago, I shared with you how you can help fight hunger in your own community, today I'd like to share with you how purchasing products for your own family can also help feed others that are in need.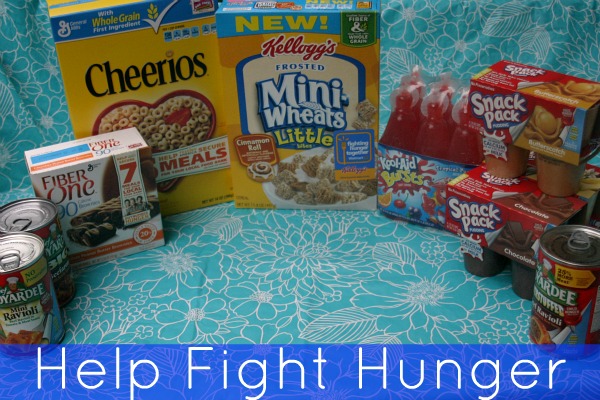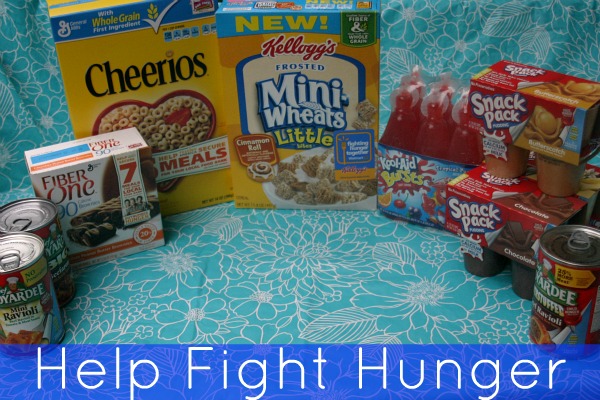 There are several products to choose from, we picked up a few today. Here's a short video to show you what to look for when you go shopping and how to enter the codes online.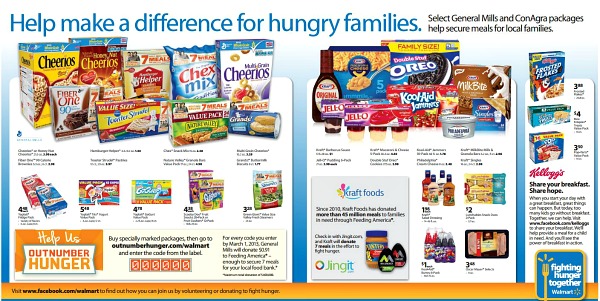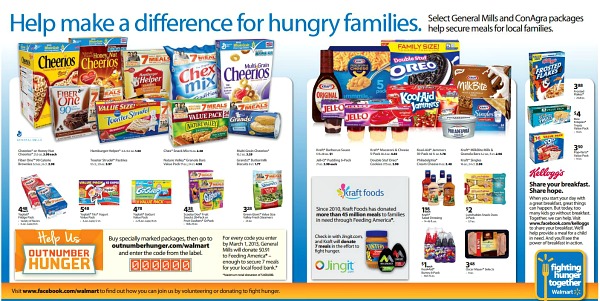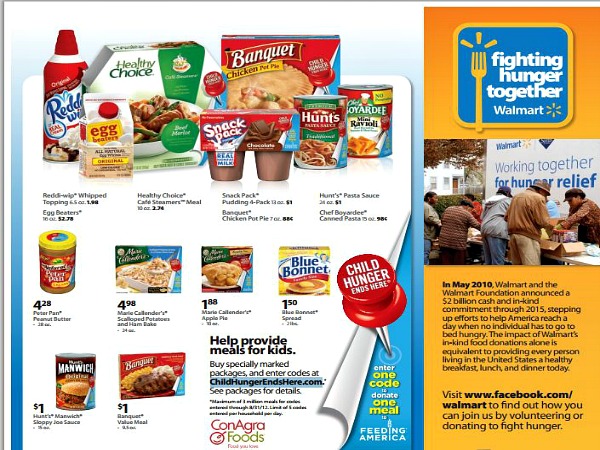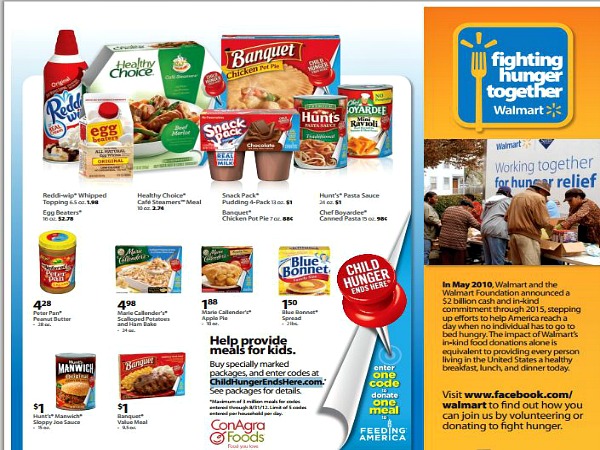 Here is what you need to do after purchasing the specially marked packages…
General Mills
Enter the code from the package
Add your email and choose what community you would like to help
Hit submit and you are done
ConAgra
Go to ChildHungerEndsHere.com
Enter the code from specially marked packages
And you can also enter your zip code for more meals to be donated in your community
Kellogg's
Go to Facebook.com/Kellogg's
Click on Share a Breakfast
Add what you had for breakfast and click share
Kraft
Go to Jingit.com
Download the app for your phone
Head to Walmart and find the products
Scan and help



Disclosure: This post is part of a campaign I am participating in with the Walmart Moms. Walmart has provided me with compensation and product for this post. My participation is voluntary and opinions, as always are my own.