Welcome to my home! Come on in, enjoy my Fall decorations, have a cup of tea and a cupcake 🙂
Greeting you at the front door is the wreath that I made last year…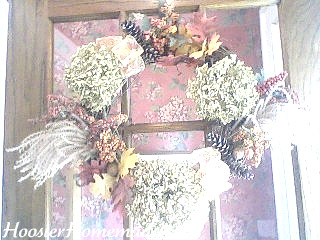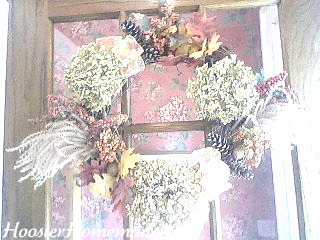 On my Mantle in the Living Room, you will find the scarecrow that I made ages ago, some pumpkins and Fall leaves…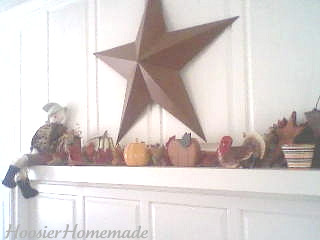 In my Dining Room, you will find my Hoosier Cabinet…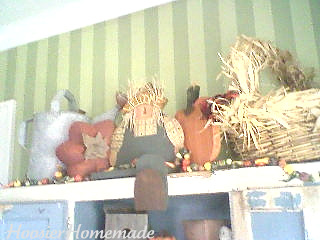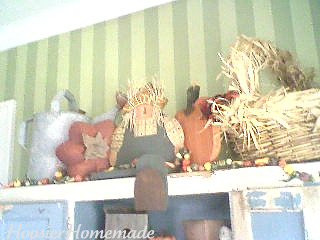 On the table, I used my trifle bowl that I usually use for dessert, put some acorns in that I gathered up off the ground, a candle and some fresh ivy that I cut from our yard.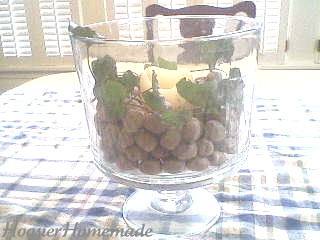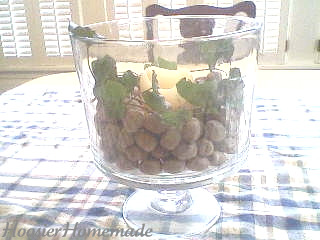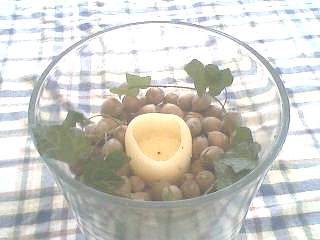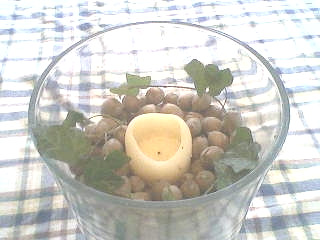 Adding some color in the corner of my Dining Room, is my Fall Tree. I love decorating this little tree for all the seasons. I also decorated it for Spring and Summer. Stay tuned for my Christmas Trees! Yes, plural, trees, I put up 7 trees at Christmas!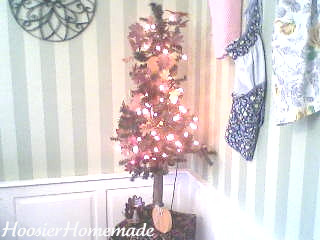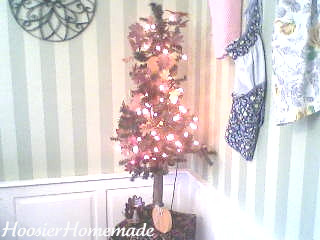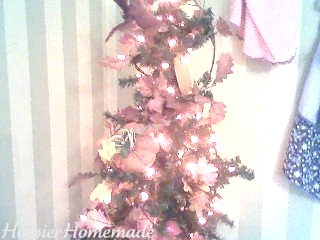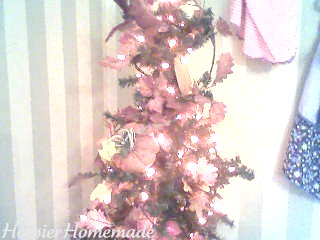 Thanks for visiting! I hope you come back real soon!