When fellow Hoosier, Amy from a Latte' with Ott, told me about her Iron Chef Challenge, I knew I would want to join in. In January, the Challenge was Duck and in February it was Lamb, both of which I just don't cook. But this month, is Red Gold Tomatoes, so I knew for sure I could come up with a recipe with tomatoes. And especially since they are grown in Indiana…did you know that?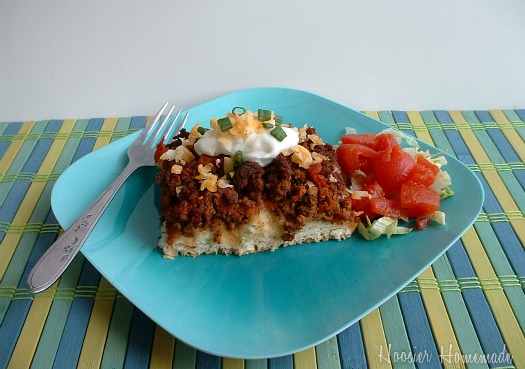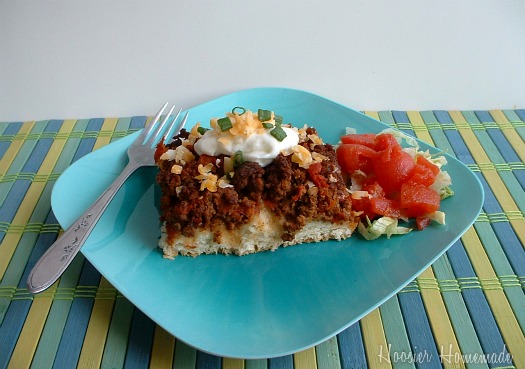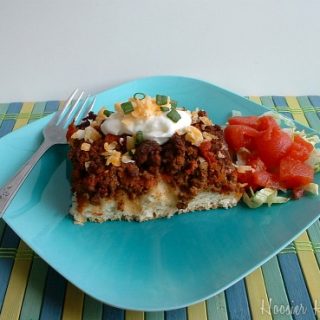 Easy Taco Bake
Easy Taco Bake recipe from HoosierHomemade.com
Ingredients
2 pounds Ground Beef, cooked and drained
1 package Taco Seasoning
water
1 can Red Gold Tomatoes with Green Chilies
2 cups Bisquick or other baking mix
2/3 cup water
Toppings
cheese
shredded lettuce
sour cream
Red Gold Diced Tomatoes
Instructions
Spray a 13×9 baking dish with non-stick cooking spray.
Cook and drain ground beef, return to pan and add taco seasoning and water according to directions on package.
Drain tomatoes with chilies and add to taco meat, cook until most of the liquid is gone.
Meanwhile, while meat is cooking, add Bisquick to a small bowl, add water and mix until soft dough forms.
Press into baking dish evenly.
Top with taco meat and bake at 375 degrees for 20-25 minutes or until a knife inserted in the center comes out clean.
Remove from oven and add cheese.
Serve with toppings of your choice.
Notes
This recipe fits in a 13×9 pan, but can be easily cut in half for a smaller family.
For more Red Gold Tomato and other recipes visit the Iron Chef Challenge…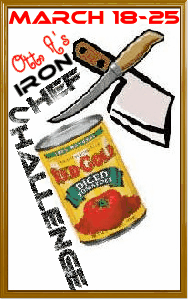 I'm linking to: Saturday Night Special
Disclosure: Red Gold sent me a package with canned tomatoes. All the opinions, photos and recipe are my own.